DISCLAIMER: The views and opinions expressed in this article are those of the author's and do not necessarily reflect the official policy or position of WGI. Any COVID-19 safety information contained in this article is not meant to substitute for medical recommendations, diagnosis, or treatment.
How to Cultivate and Maintain Dedication in a Virtual World
ABOUT THE AUTHOR: Trudy Horsting is a graduate student at Arizona State University pursuing her PhD in Political Science. She holds a BA in Political Science and a BA in Writing, Rhetoric and Technical Communication from James Madison University. While at JMU, she was a member, and captain for two years, of the Marching Royal Dukes Colorguard and JMU Nuance Winterguard. In 2019, she spun with First Flight World and is currently a member of FeniX Independent World.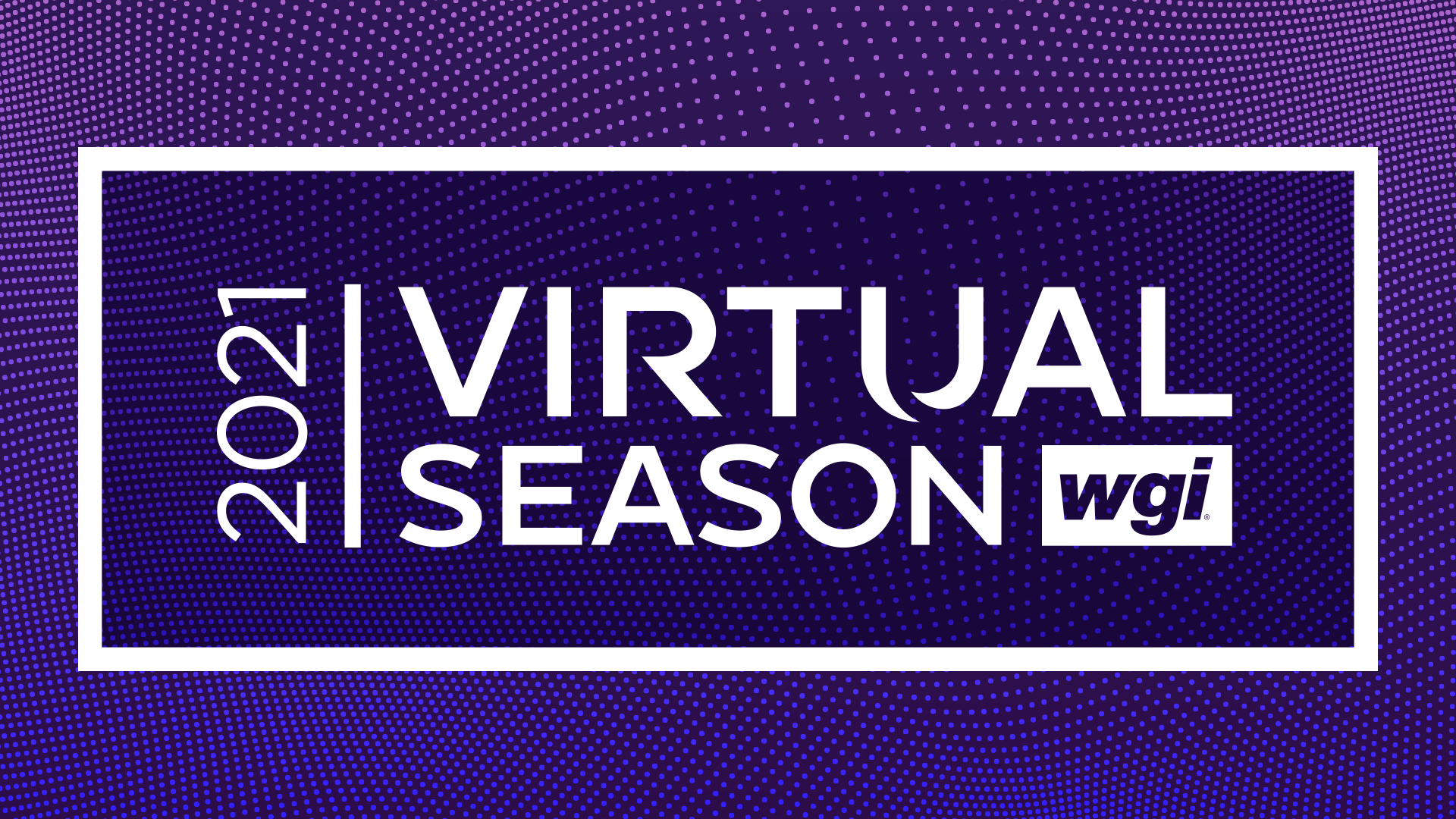 We are all trying to navigate a new normal as the COVID-19 pandemic has continued on. As the 2021 WGI virtual season begins, it may be difficult for some to develop the same passionate mentality as previous years due to the logistic differences. It may also be difficult to remember why we have to do the season this way, and the benefits it brings. Here are some things to remember, and to remind each other of, as the virtual season commences.
Safety first
When it gets difficult, remember the necessity of a virtual versus in-person season. You're working to keep yourself and others safe. This pandemic won't last forever, and it's important for us to make the effort keep each other healthy in the meantime.
Season similarities
WGI 2021 may have a different structure and it may be performed in a different way but it's still WGI. It's still a place to showcase what your team can do to the rest of the world. It's still a place to receive amazing feedback to help you improve. It's still a place to grow your skills alongside the friends you love. It's still the same sport. The same art. It's going to feel different at times, no doubt. But don't let that slow you down. Remember why you love this activity and why you choose to participate year after year.
The financial benefits
Many groups are saving money this season due to the absence of travel costs. We all know lodging, gas, and flights can add up quickly. You may even be able to use the decreased number or absence of in-person practices to dedicate more time to fundraising for future seasons.
The time for balance
Without in-person competitions, we gain more time. You may be able to focus more on other things that are important to you due to not traveling. You're still getting to do the sport you love, but perhaps you also now have more time to balance school, work, or other passions. Many of us wish we could spend all of our time all year long on WGI, but the reality is, life has other calls as well.
To prioritize team bonding
Having a cohesive team is always important, but it will be especially important this year. Have frequent team bonding nights over Zoom. Maybe have a few history nights. Watch old shows and remember why you're doing what you're doing—what inspires you. Bring in alumni who can share their passion with the current team and keep the motivation pulsing through their veins.
There will be hard days
Allow yourself this. It's okay. You can admit it. It doesn't always have to be sunshine and rainbows. Allow yourself to have moments of grief. This season IS different, and it's okay to mourn in-person WGI competitions. Just don't permit yourself to sit in those feelings by yourself. You're a part of a team for a reason. You are meant to support each other. Use your friends as reminders for why this season is just as, if not more, important than all the others.
This is temporary
We all know a few months or even weeks off of practice can change how we spin or how we play. Use this time to your advantage. Even if you are unable to participate in a team formally, practice on your own. Have video dates with teammates. Be determined to come back stronger than ever the next time we can perform in person. It's not just about this one season that is different and, in some ways, more difficult than the rest—it's about maintaining and building your skills, your cohesive team, and your passion for the seasons to come.
Learn more about the 2021 WGI Virtual Season HERE.