Paramount's 2019 program lives. It breathes in soft airy breaths. It ebbs and flows like waves to a shore or wind through the trees. Each moment is as fluid and ephemeral as the next. Each event is complex, exponentially textured and layered—scattering in a flurry of performers before it has a chance to arrive, and melting effortlessly into the next flash of soft blue beauty.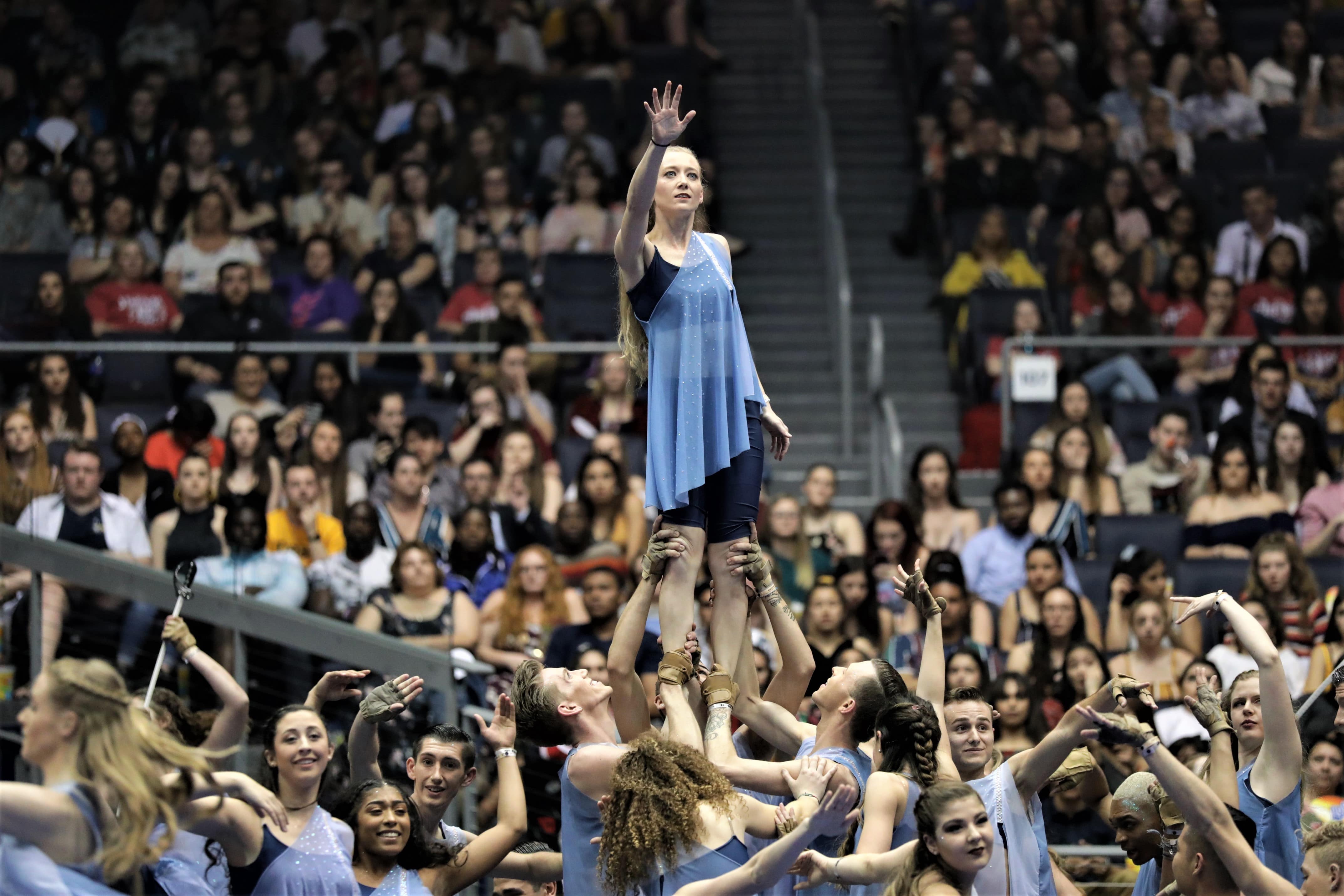 Paramount's 2019 program, "The Elusive Horizon," was inspired by just that: the fleeting quality of the horizon. Rick Subel—Director, Artistic Designer, and Choreographer—described the program as being born from "the horizon itself as it sits in the distance."
"It's something that's inspiring; something that you can constantly be moving towards, but [you're] never really able to reach," he said, "It becomes this thing that is just outside of your grasp, outside of your scope."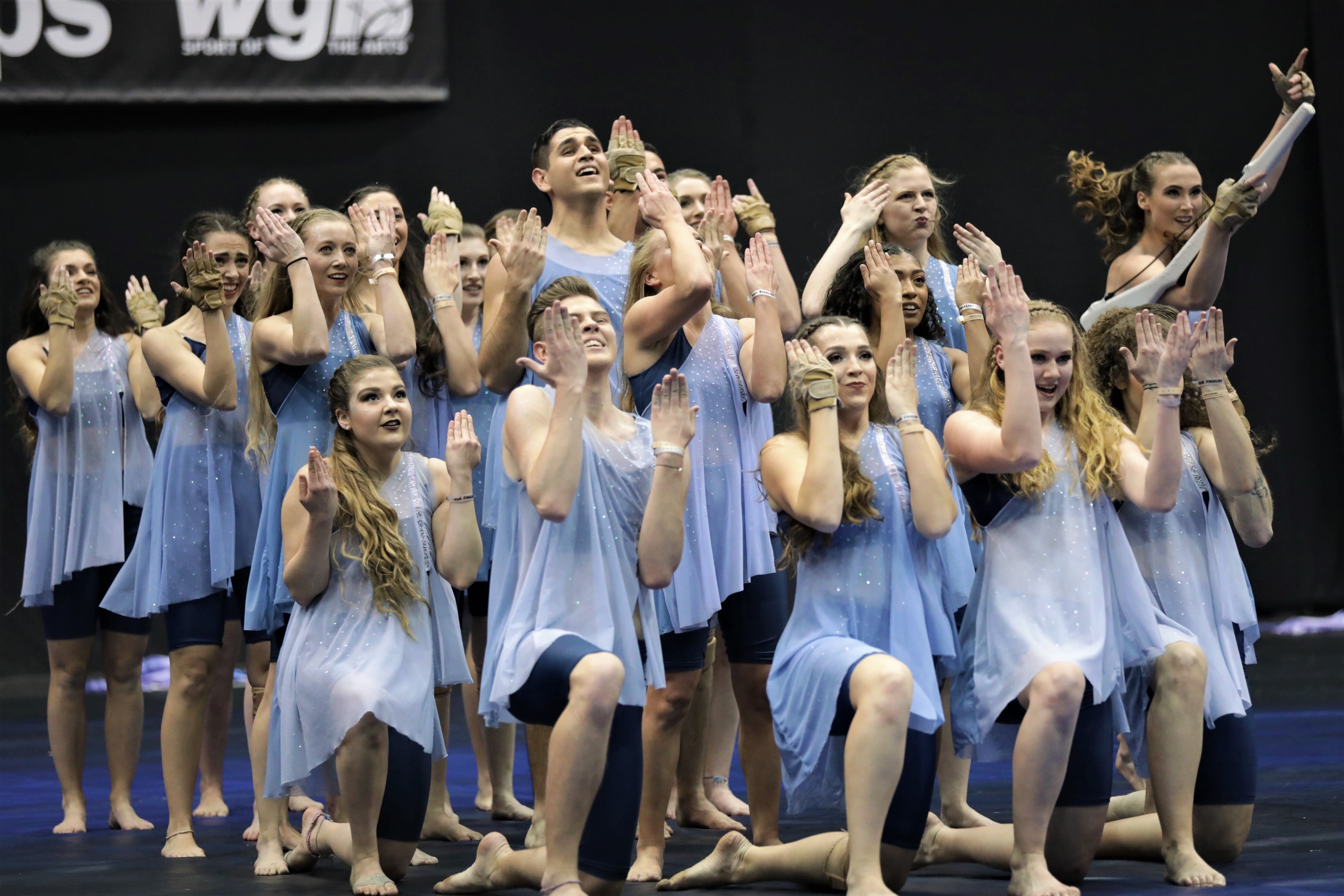 Subel was ignited by the fleeting, transient quality of both the metaphorical and physical horizon. "Sometimes it's playful and fleeting; sometimes sad and fleeting; sometimes thrilling and fleeting—the chase towards the horizon," he waxed poetic about the concept. "That's how it all started."
As defending WGI World Champions, Paramount was hungry to continue exploring their identity and creating unique and magnetic experiences for the audience. This desire to continue evolving as a program, though, was not driven by stress. "You spent all of that time establishing this [wonderful] thing, and you've reached this goal. Now, what is the next thing? What type of evolution is that?" said Subel. In their 10th year of existence and their 5th appearance in Finals, Paramount's growth has been dynamic and constant.
As always, Subel was compelled by compositional depth, layers, and texture. In pursuing this "esoteric horizon vibe," he knew that he wanted to create a program that delved deeper into the way they utilized focus and compositional layering rather than props. "There's no way for us to instantly disappear ten people…that was part of the fun, creatively," Subel said.
Form was the driving force behind "The Elusive Horizon." It gave the program a uniquely fluid quality. The performers contracted, expanded, intermingled, and dispersed to create a constantly moving canvas that explored negative space seemingly infinitely. Subel described the design: "It's constantly arriving at things, and the moment it comes close to touching it, it evolves into something else; it takes a different turn or a different tangent."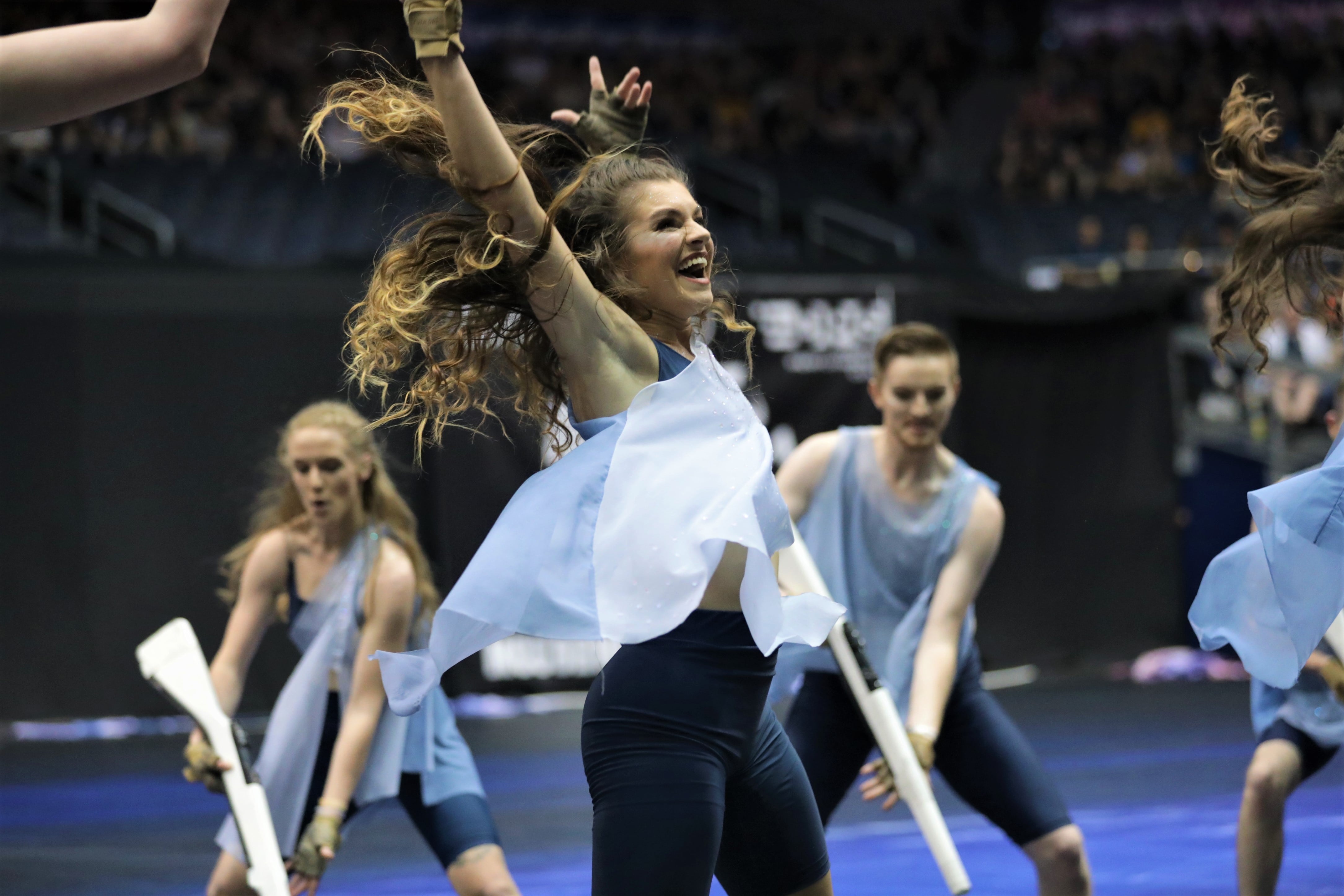 The performers were enrobed in shades of blue. The floor and flags were brushstrokes of sapphire, subtle black, a whisper of pink and purple. The program cohesively evoked the horizon for which it was created, from top to bottom—from the color pallete, to the dynamic form, to the nuance of each performer's expression.
The result was a stylistic dynamo of a show that left the performers constantly exposed with high demand and stacked responsibilities. Subel was in awe of the 2019 cast of Paramount: "There's a sophistication to the way that they perform; there's a subtlety and an expressive excellence that I think is quite unique, and the show is challenging in subtle ways," Subel said, "It's a very fragile performance."
He stressed that the sparse soundtrack and vulnerable composition of the program added an additional layer of challenge. There was no sonal safety net under even their most highly demanding events. "It's breathtaking," Subel said, "The maturity and control in those moments is just as powerful as something that is big and loud."
The compounded challenge of highly demanding choreography, a sonically sporadic soundtrack, and form-driven composition placed immense value of every performer's individual track. Subel felt proud of the individual value he cultivated in 2019's programming. "No matter who you're watching at any given time, there is depth and variety and nuance and style there," Subel explained. "So that has been something I am truly proud of when I see them."
As an organization, Paramount prides itself upon its ever-growing sense of community. For the performers, Subel emphasized that they experience as much ownership over the show as the designers and instructors: "It's a constant process of shaping and whittling away at the details. Everybody is a part of that gig!"
This sense of ownership expounds upon itself as the Paramount family continues to grow. Subel is grateful for the alumni who return as administrators and technicians. He is grateful for the loyal vets that were the foundation for the 2019 cast. He is grateful for the Open Guard, whom he hopes learn how to love their activity: "I want them to love what it all is…not just what they do or what they think is the right thing."
It is clear that Rick Subel is enamored with all that the color guard activity is and with creating beauty. Of designing, he said: "At then end of the day, you want to make something that's evocative or beautiful or meaningful, or someone else can look at it and say 'How do they do that?'"
Greater than even this, though, is the performers' experience. Subel is passionate about including his performers in the creative discussion and process. "You have to include some serendipitous accidental things," he said of the organic element of design.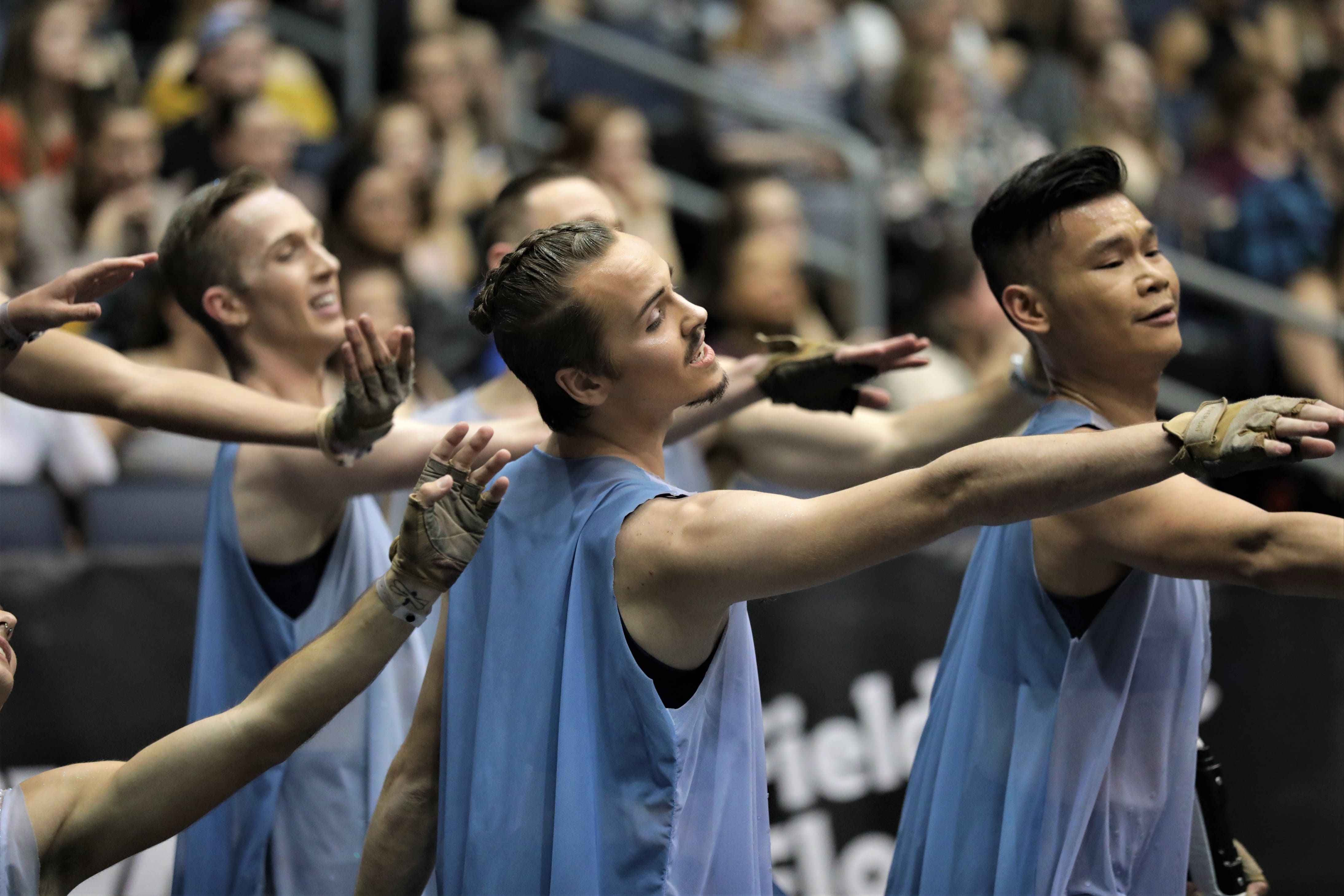 When asked this past Finals night what he wanted for his cast, he said, "This show is delicate: there are moments where they want to see it be the thing that it should be, but not everything is going to be perfect."
"You have to relinquish that and accept that before you go into the moment," he continued, "So, I want them to be fearless, and I want them to be joyful, and I want them to see each other."
Sitting in a small booth in the "Flight Deck" at the very top of the UD Arena on Finals night—hours before Paramount will perform their gorgeous final run and earn WGI Silver—music and applause rises, along with the living, pulsing energy between performer and audience that is most alive on this night, and it clear that Subel is soaking it all in. Emotion glistens in his eyes as he waits on the horizon of expectation and fruition, "Thanks for putting some tears in my eyes before they perform."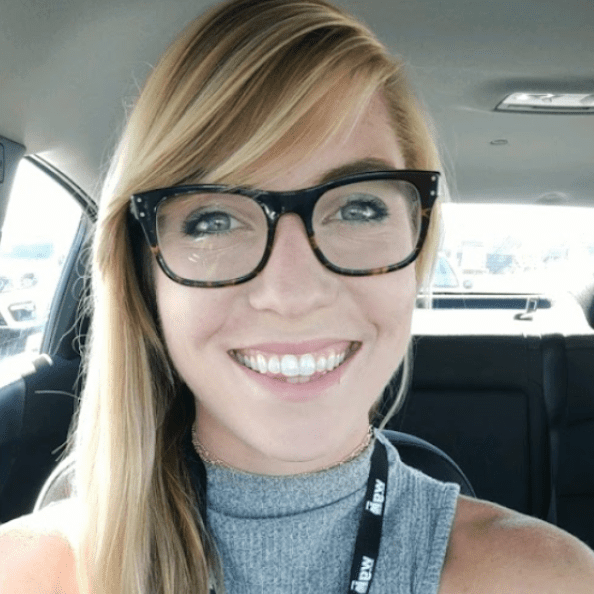 Jenny Lyons is a freelance writer and master's student of writing at San Francisco State University. She has a BA in Literary Journalism from the University of California, Irvine. She is an alumna of WGI, having performed with the Santa Clara Vanguard Winter Guard from 2013 to 2015, during which time she was fortunate enough to become a WGI World Champion. Jenny has also marched with several drum corps including the Santa Clara Vanguard. When she is not writing, Jenny can be found continuing her passion for color guard through teaching in the Bay Area and serving as caption head to the Vanguard Cadets.