By Trudy Horsting
José Alejandro Peña is the program director of Palm Desert Charter Middle school. In this piece, he shares how he built the program, how working with a middle school program differs from working with older groups, and his advice for those aspiring to begin or grow a younger color guard team.
José grew up in Palm Desert, California. As a child, he was a baton twirler, and for ten years, he played the trumpet, but when he would watch the flags during his marching band practice, he was mesmerized. He thought it was fascinating and loved that it included dance, equipment, and so many different movement qualities he hadn't experienced before. By the time his junior year came, he had decided to make the switch.
José marched for three years at Blue Devils A Corps and seven years at Fantasia Winterguard. He is retired from performing, but he's now teaching at these same groups. He says, "It's come full circle. It's hard to step away as a performer, but it helped that I didn't really step away; my role just changed."
José's first year as the director of Palm Desert Charter Middle School was in 2012. He explains, "I was coming in to help while I was in college, and one day they said to me that they were planning on canceling the program. However, they told me that if I agreed to teach, they would be able to keep it going. Needless to say, I took over." It's now his 11th year with Palm Desert. 
José says, "It hadn't been my goal to teach color guard. Now, teaching color guard is my full-time job, and I wouldn't have it any other way."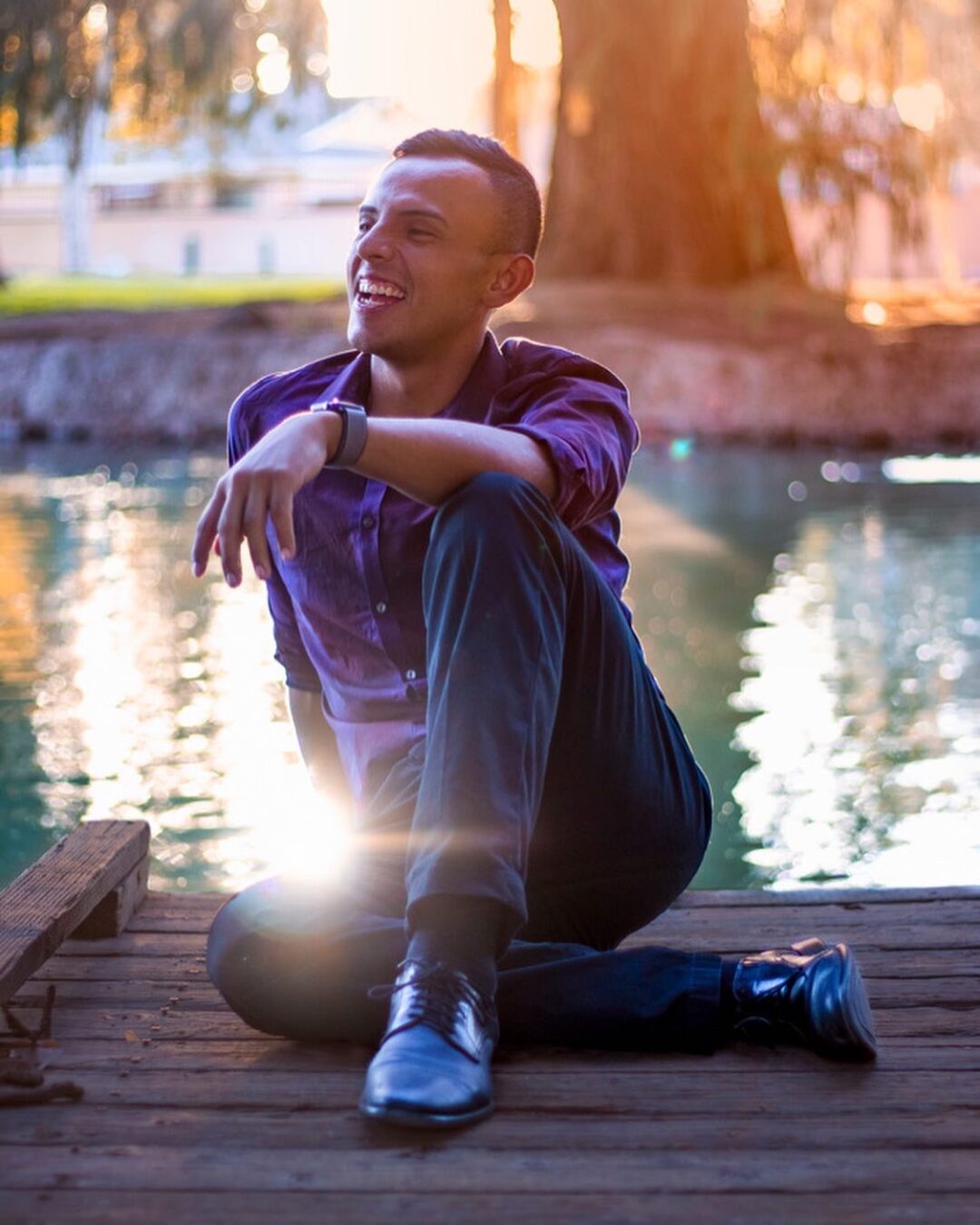 Growing the Program
When José took over, there was a varsity team of 19 kids and a workshop class of 25-30 kids so that those who couldn't compete or rehearse after school were still able to experience color guard.
José says, "The kids were into it, but they weren't really into it. My first goal was just to get them excited about color guard. I wanted to encourage them to want to be great at something, build their character, and teach them team-building skills they could carry with them for the rest of their lives."
"I started by inviting students to come in during lunch, bring their friends, and spin. We would have improvisation competitions, learn new tricks, and I would show them some of my favorite skills. Suddenly, kids wanted to join who had no idea what color guard was."
José also started having the teams perform at the school assembly for incoming students. He says, "We posted our performance videos, sent out flyers, and our team started multiplying. By my third year, we had a JV team (30 students), a varsity team (24 students), and two workshop classes. By my fifth year, we had three workshop classes."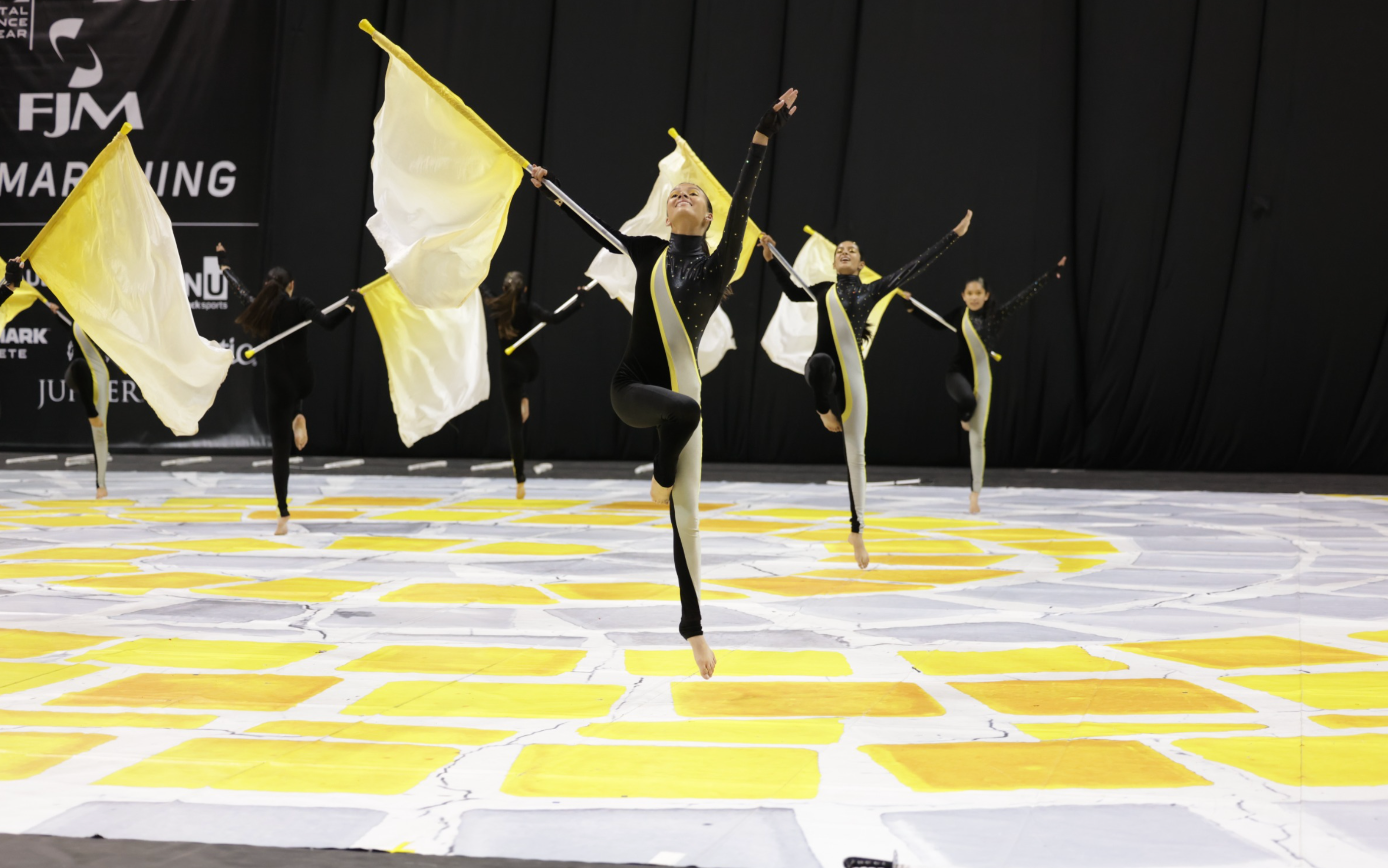 Each class meets every day, Monday through Friday, for 45 minutes. In addition, the JV group rehearses once a week, and the varsity team rehearses twice a week after school.
José was thrilled with the program's growth, but he wanted to change the structure of the classes from an elective credit to a physical education credit. José explains, "Football throws things, and we're also throwing things. Football requires technique, and so does color guard. It didn't make sense to me why football was receiving additional credit." After some conversation with the principals and the school district, they granted his request! The kids now receive physical education credit for the color guard class, and José is now a credentialed PE teacher with a complete teacher salary.
Differences of a middle school group
José works with many different aged students. He has found a few distinct differences between his middle school teams and his older performers.
Mindset
"The biggest thing that surprised me was that middle schoolers are daring. They have a rawness about them, and they're willing to try anything. I say to turn under a quad, and they just try it. They do it the first time, and they don't think about it. They might try six times in a row, drop it each time and say- 'I'll get it,' and just keep going. Then they'll come back the next day, and they'll have it."
José says, "They have a drive, they want to be good, and they just go for it without fear."
He is constantly impressed at how quickly his students improve, and he attributes this to their willingness to try new things with minimal hesitation.
performance
One thing that José has found is sometimes more difficult with a younger group is understanding performance.
He explains, "One thing I do to overcome this challenge is put chairs around the floor when we do dance class. I'll write a word like happiness, sadness, excitement, or stoic on each chair. We'll then play a game where the students move through the floor and when they reach a prop, they are asked to improv using that emotion. It helps them build their performance skills and understand each emotion and how to portray it."
Jose has a few rules he adheres to when talking about performance. "No matter what show I do, I make sure it relates to them as a middle schooler."
In 2019, in their show called Ombre, each student was allowed to pick their color flag for the flag feature. José says, "That smallest thing made them feel so connected. They loved being a part of the process." He explained that they each had their own color because they were all different, and he wanted them to show off those beautiful differences. José says, "It gives me chills thinking about it. When we went to championships that year and they got to the flag feature, I saw them come up with tears in their eyes and perform with everything they had. You could tell they just felt so good about themselves. When you get kids to feel like they belong somewhere, the performance aspect will increase."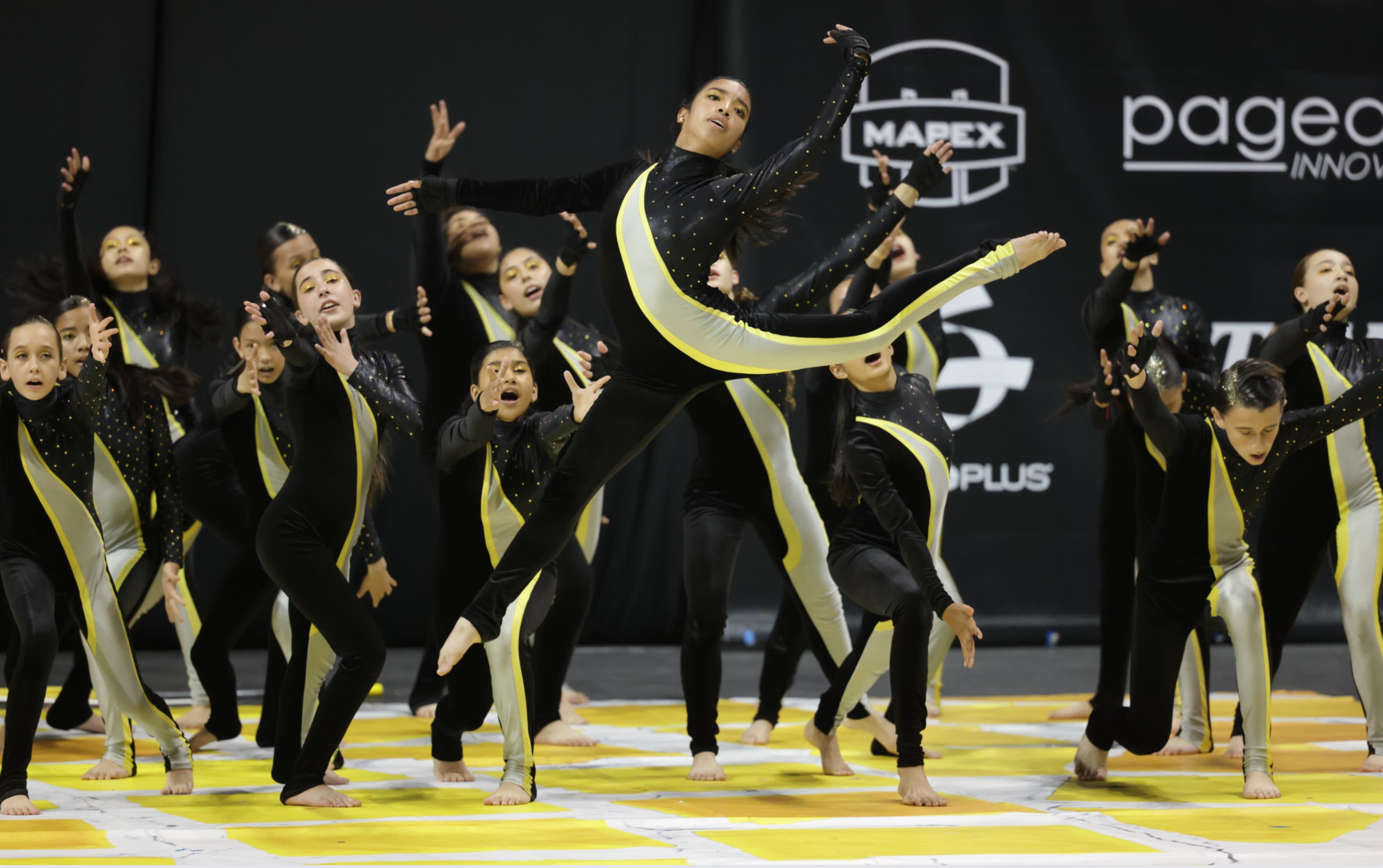 technique
Compared to his older groups, what differs the most for José's middle school teams is the greater emphasis on technique. Building technique is critical when starting a program with students who are brand new to the sport.
José says, "Everyone wants to focus on being ready for the show. But you cannot sacrifice a technique class, especially when they're new. You have to build a strong foundation."
He does technique at every single after-school rehearsal and sometimes during class. Some classes are dedicated solely to technique. The stronger their technical foundation, the more that foundation will set them up for success during the show.
Time is always a challenge during practice. José says, "If you don't think you have time for technique, base your technique on your choreography. For instance, if you know you're going to do a flourish in your show, create an exercise that incorporates a flourish. This strategy is advantageous during class time, and it gives the kids an exercise to work on at home."
José emphasizes that he spends a lot more time on technique for his middle school group than his high school group. Additionally, everything they do on the right side, they also do on the left. He says, "I switch back and forth so that I can write choreography from any angle. If they can do skills on both sides during technique block, they can do it during the show."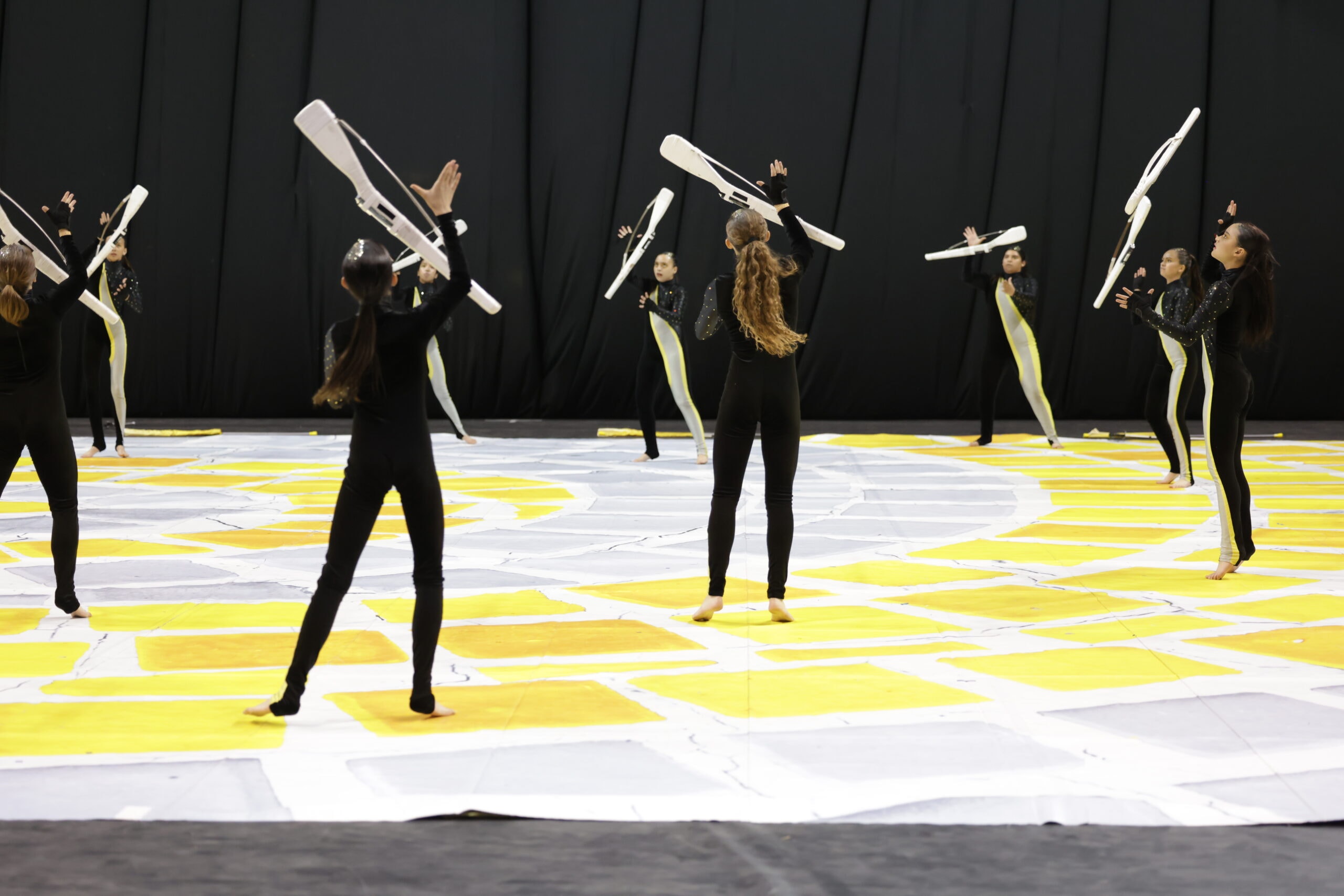 It's Not Just Color Guard
José was a psychology major in college, and he makes a conscious effort to ensure his students don't just learn color guard but learn social and emotional skills. He wants them each to grow as humans.
He explains, "Every Wednesday, we talk to them about building friendships, time management, and being a good human, and we ask how their lives are going. How can we make them good at color guard outside of a rehearsal environment? Instead of just learning a show, we want to make sure that they feel great inside the classroom, and I think when you take a day to see how they're feeling, they start realizing how much you care as an educator. They know they're being heard."
"People always ask me how I do it, and sometimes I wonder how I did this. But students come here because they enjoy the space, and they know that it's not just about the show. It's about them doing color guard and loving what they do.
José explains, "I think the most rewarding thing about the program is that it offers so many kids an opportunity to fall in love with the activity and community. It also provides a space for the kids to feel like they can be themselves, which is incredibly important."
José loves having the opportunity to pay forward everything he's learned from his instructors over the years. "I am so thankful for the educators who have taught me how to be a successful teacher, design a show, and most importantly, be there for students. Every educator I had was so welcoming to me and showed me how much they cared. I strive every day to do the same for my students."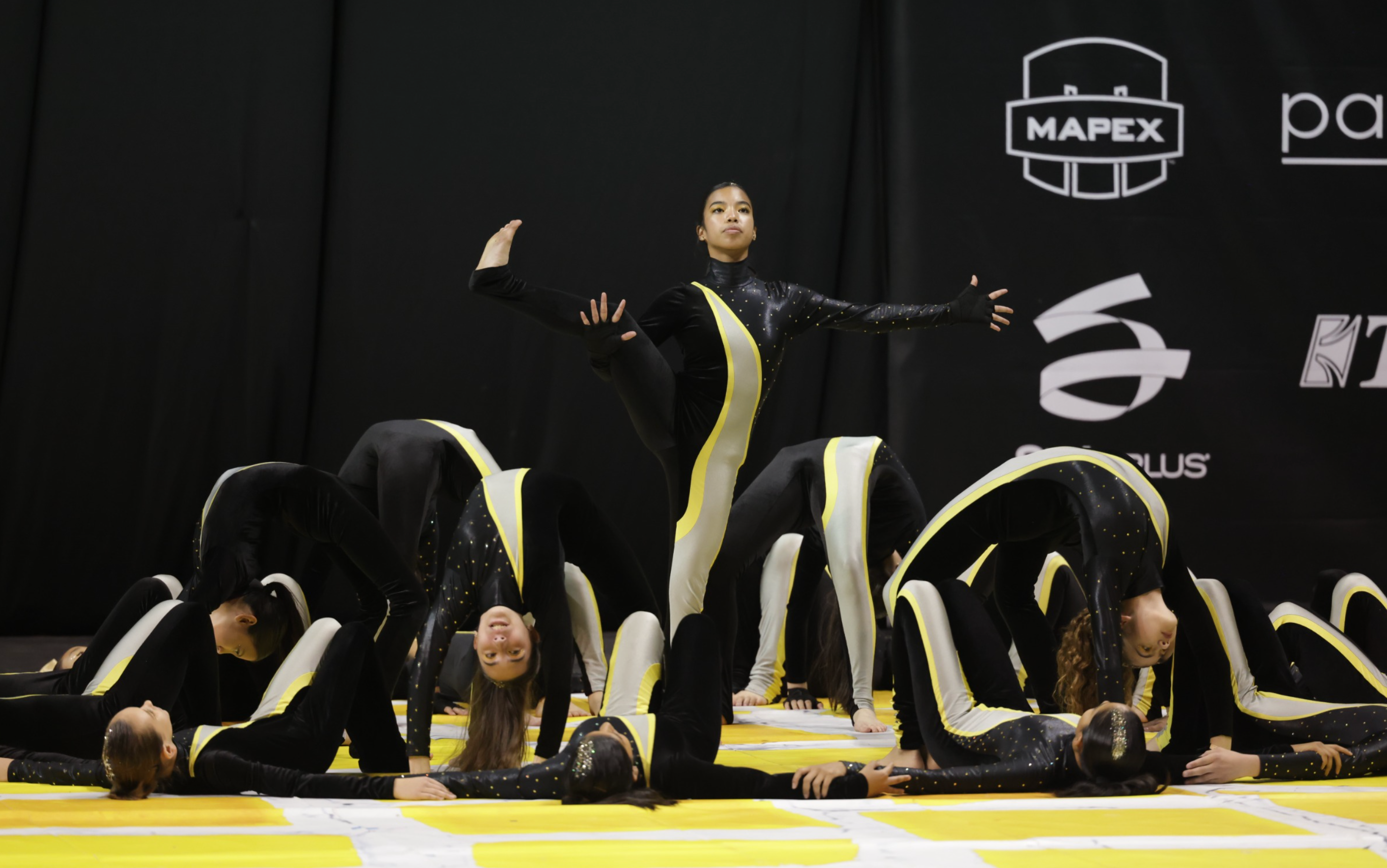 advice for others
When asked what advice he had for those hoping to build their own middle school program, José said, "Build your foundation how you want to build it on day one. Then work to improve that foundation every day."
Part of this foundation ensures that students have a firm grasp of what winter guard is. "The first week of school, we devote ourselves to learning the history of color guard and watching WGI shows. Seeing all that color guard can be, they get so excited when they learn how to do a drop spin for the first time."
Of course, it's about technique and ensuring your students are set up for success, but it's also about ensuring that your students love the sport. Sometimes that means picking music they love for the first few years; sometimes, that means letting them be kids. "Before you focus on – "this is count five,' let them just love color guard. Let them love it at this age, and then build on it."
"I think the biggest thing is understanding is that yes, they're loud and super energetic, but you have to let them be kids. When you let them be kids, they'll listen and be more invested."
Additionally, a huge component of having invested kids is investing in yourself. "If they see you there all the time and commit to them, they'll be committed to you," José says.
Logistically, it is also helpful to connect with your band director, José explains. His band director, Willard Lacro, supported the program and was integral in helping José make Palm Desert what it is now. "Be open about your goals, teaching style, and how you want to grow the program. Open communication fosters trust, and working together can foster program growth," José says.
the future of palm desert
José says, "The kids are why this team is so good. I don't know what they drink in their water, but they just have this drive about them. Of course, I also have a drive for them, and I want to push them, but they also want to be pushed."
José and all of his students are so excited for their next return to WGI. He says, "I'm so excited to see what these kids can do. They want it more than ever."
About the Author:
Trudy Horsting is a graduate student at Arizona State University pursuing her Ph.D. in Political Science. She holds a MA in Political Science from ASU as well as a BA in Political Science and a BA in Writing, Rhetoric, and Technical Communication from James Madison University. While at JMU, she was a four year member and two year captain of the Marching Royal Dukes Color guard and JMU Nuance Winter guard. She was a member of First Flight World Winter guard in 2019 and FeniX Independent World Winter guard in 2020.