By Jenny Lyons
Over 40 years into its flourishing existence and still growing every year, WGI is the vision of six dreamers come to fruition. These visionaries saw color guard growing far beyond the trappings of the drum corps activity. They wanted to create an organization in which that growth would be made possible and the door would be forever opened to new innovation.
Among these six dreamers, the founders of WGI, was Marie Czapinski a prolific figure in the color guard community and lifelong supporter of the Sport of the Arts. She had a strong hand in the inception of WGI and has continued to build it ever since through her constant efforts.
For Marie, becoming involved in guard was not a matter of if, rather it was only a matter of when. Growing up in Chicago, Illinois with her twin brother and three older brothers who were musicians in their local drum corps, there is not a time in Marie's life that she doesn't remember being around the activity.
"I was always tagging along," she says of her days as a little girl. She recalls, at four years old, marching in front of the corps in a parade in a tiny costume her mother had made just for her. At six years old, she already had her little hands on both rifle and flag. From there she began performing with the "Cadet Corps" of the Norwood Park Imperials, before eventually moving on to the "A Corps" of the very same Norwood Park Imperials.
At eighteen, Marie moved beyond her performance career and began teaching. Talented and sharp, Marie's work with the corps turned heads. After a group of judges from Pennsylvania returned home from a stint in Chicago with nothing but wonderful things to say about her, she was hired by a Pennsylvania corps. Thus, she became one of the first color guard instructors who traveled from state to state to follow their work.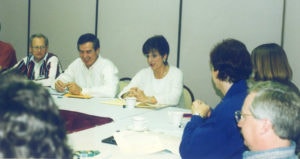 It was through this opportunity that Marie met Larry McCormick, of McCormick Enterprises, who would help Marie to open more than one door in her career. He hired Marie to be a part of several training films and sent her out into the color guard community to lead seminars around the country. Working closely with Larry, she became involved with Bands of America from its inception. She led an annual summer symposium in Whitewater and continued to build a steady network of instructors, judges, and peers who admired her work. As such, Marie's name and accolades soon became well-known in the activity. Still only a young twenty-something, Marie Czapinksi was already a prolific color guard expert.
At twenty, Marie again ascended the ranks in her career and began judging. Armed with her charm, trained eye, and sharp-shooting commentary, Marie was instantly well-liked in her new role. She told it like it was and her peers took notice.
Impressed with her verve and early success, Don Angelica, the chief judge of Drum Corps International at the time and a dear friend of Czapinski, gave Marie her very first DCI assignment in 1971. It was this connection to DCI that would ultimately lead to the creation of WGI just six years later.
As she continued to traverse the ranks of the drum corps world, Marie met friends, peers, and mentors that would inform her ideas and shape her career. Through the activity, she met Don Angelica, Shirlee Whitcomb, Stanley Knaub, Bryan Johnston, and Linda Chambers, all of whom shared her desire to expand color guard beyond its summer home. She saw so much more for indoor color guard than the dimly lit and poorly attended summer championships, which took place as more of an afterthought to the long season of drum corps, a sidebar in the events of the summer. She knew that this activity could not only stand but thrive on its own merit, and she became a staunch supporter for starting something new and exciting. Of course, the rest is history. With the now famous six at the helm, WGI was created in 1977.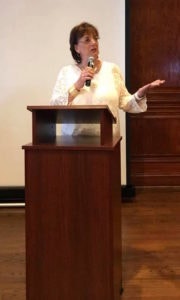 In the early years, Marie continued to judge and acted as a secretary for the budding organization. She helped concoct the very first WGI manual of rules and regulations and took minutes at the very first WGI meeting. "I still have them," she adds proudly.
While her mentor Don Angelica was the chief judge at WGI's inception, Marie became his successor in 1980 when his career beckoned him elsewhere. Even now, Czapinski was only nearing thirty and further established herself as a prodigy and champion of the activity. As chief judge, Marie continued to bolster the foundation of training and excellence within the network of WGI's judges. She managed judges associations, headed clinics and training, assigned judges, and took meticulous care of quality control. "I was a busy, busy girl" Marie remembers with a fond laugh.
Beyond her role as chief judge, Czapinski remained a passionate and dedicated WGI judge for forty years. What kept Marie coming back year after year was the respect that emanated from the community. Though she faced her fair share of angry designers and instructors, fiery in their dedication to their craft, everyone showed her immense respect for her honest and fair style of judging. "Everyone around me fostered such a strong feeling of community," she remembers, "I always felt like I belonged. I loved it." Feeling wholly fulfilled in her role as an educator, a dream which she had fostered since her early days in college, Marie only just stepped down in 2014 from her role as a judge with both WGI and DCI after the passing of her late husband. Even now, "I miss it terribly," she says.
These days, Marie continues to revel in her role as a co-founder, staunchly supporting WGI and making the annual trip to Championships and countless other events. She also remains with the Midwest Color Guard Circuit, whom she has served for upwards of forty years and continues to do so as a Hall of Fame member and the Director of Education,. Ultimately, she has returned to her roots and true passion as an educator, working as a consultant and clinician for drum corps, marching band, winter guard, young judges, and instructors around the country through her consulting business, Marie Productions.
"I want to end my career the way I started my career," says Marie. "With education."
She remains fiercely passionate about giving back to the activity to which she has dedicated her life's work. "I want what I have learned to be passed on to young instructors," she says.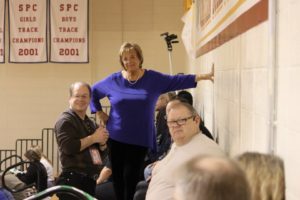 Marie lights up when she talks about helping the next generation of judges and instructors. She revels in her role of offering support and guidance to those just beginning to traverse the activity in which she grew up. "It's very rewarding, seeing the light bulb go on," she says of her interactions with her mentees. She notes the complexity of the relationship between judges and instructors, one that is often measured through numbers, and one in which communication often misses its intended mark. Marie is dedicated to nurturing the relationship between these symbiotic members of the same activity and works tirelessly to do so through quality education. In her eyes, it is her job to help the up and coming members of the community navigate the systems that govern this performance art in a way that pushes the activity forward,
If there is one thing Marie Czapinski wants to see from the future of WGI it is a continued love of education. She is thrilled for the programs of E-adjudicate and the Instructors Academy. "I think it's fabulous!" she says with emphasis of the virtual training programs. "Times are changing and so is the way information is disseminated" she says, "WGI is doing it right."
She maintains that WGI has always led the way in quality judging, upholding the highest standards even through years of exponential growth. Marie's passion for judging lies in her awareness of the power it holds. "Through their tapes and commentary, they're really teaching and forming the activity."
Educated designers push the boundaries of the activity by staying one step ahead of educated judges, and so the activity continues its forward momentum. "Creativity. Originality. Innovation. These are the stalwarts of the activity," says Marie. "That's always going to surpass your concert B flat."
The proverbial blood, sweat, and tears that Marie has poured into the activity year after year has not gone unnoticed. Marie has been inducted into the BOA, DCI, and WGI Halls of Fame, making her the only person to have achieved all three honors. Perhaps the pinnacle of her career, though, came on the finale evening of WGI's 25th Anniversary. She and the fellow co-founders of WGI were honored during the closing ceremonies. Marie remembers the hundreds of performers packed on the floor of the UD arena. She remembers the gracious introduction and the playing of a well-picked song. What she remembers most though was the gratitude of the performers, which was overwhelming in the arena that night. As she and her peers walked through the crowded floor, countless performers reached out to hug and thank her.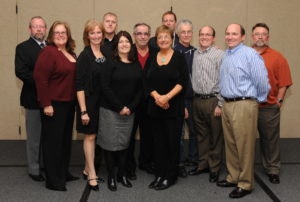 "I've experienced a lot of memorable moments: watching certain groups win championships, the favorites, the underdogs, but seeing the gratitude of the performers and seeing how much WGI has grown beyond our wildest dreams. . . It was a very memorable and emotional moment for me."
In that moment, having so many of the lives she had touched through the foundation and building of this organization–one that has soared so much higher than anyone thought possible and grown to impact so many more lives than the founders ever dreamed–literally standing in front of her to say "Thank you," was such overwhelming proof that all of her work had been worth it.
"I gave up a lot in my life," Marie says of the sacrifices she has made in her career. She has traveled tirelessly, passed up the conventional family life, and has poured the whole of her dedication into education and color guard. "I was totally immersed in what I was doing." she says.
To have given up so much, and to receive the validation of being inducted into several halls of fame and honored at great lengths by an organization so dear to her life's work, validates all of the choices she's made. Of the honors and accolades she has received, "It's life changing. It's just incredible," she says.
"If I had to go back and do it all over again," Marie says, "I would do the same thing. I would make the same choices"
Marie has seen so much and learned so much over the years, and the magic of it all is not lost on her: "I have judged some of the greatest groups taught by some of the greatest instructors. I've been so fortunate."
As awestruck as Marie is over the greats she has had the pleasure of working with, it is clear that she breathes the same rarefied air. WGI as we know it stands on the shoulders of those who have worked so tirelessly to build and finesse it, and on the shoulders of those who dreamed it in the first place, and Marie is clearly one upon whom the present and future stand strong.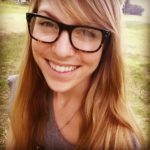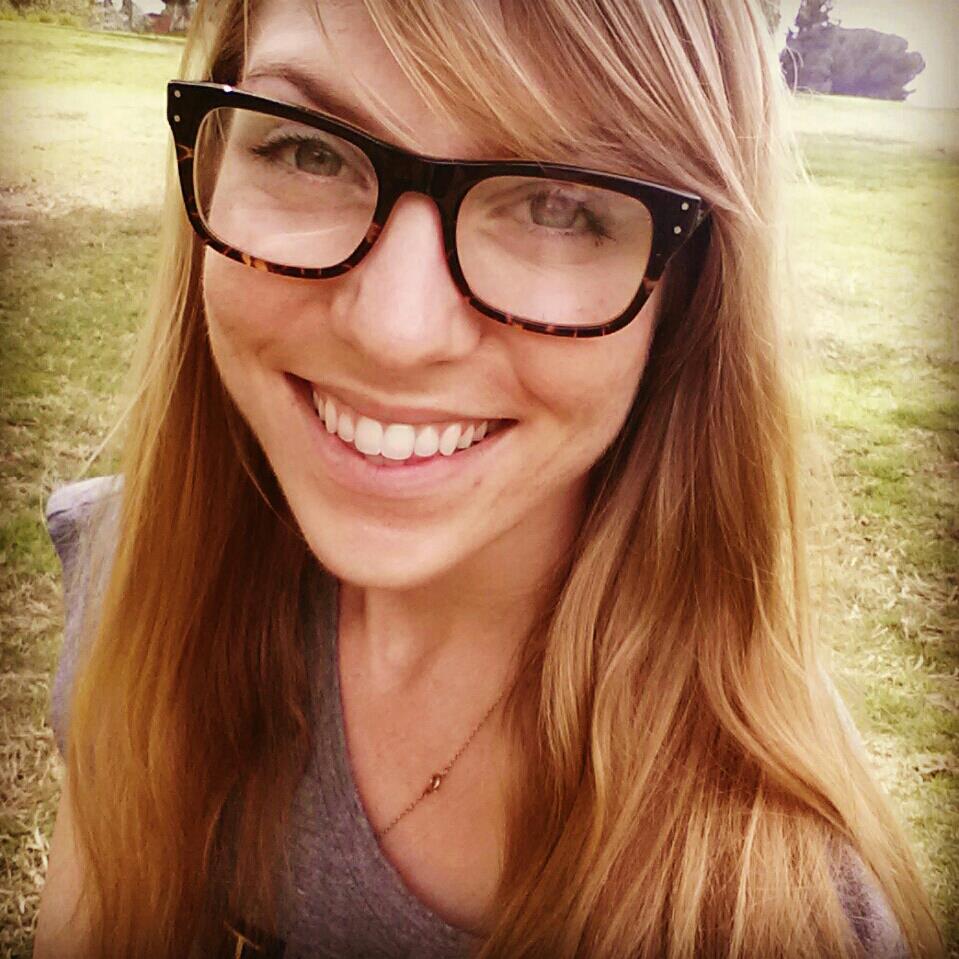 About the Author: Jenny Lyons is a freelance writer and graduate of the Literary Journalism program at the University of California, Irvine. She is particularly enamored with nonfiction writing, archival research and reporting, as well as editing. She is an alumna of WGI, having performed with the Santa Clara Vanguard Winter Guard from 2013 to 2015. Jenny has also marched with several drum corps including Pacific Crest, The Academy, and the Santa Clara Vanguard. When she is not writing, Jenny can be found continuing her passion for color guard through teaching.