By Michael Reed
When Suzie Cambron was a clarinetist in the W.A. Berry High School in Hoover, Alabama in the early 1980s, little did she know years later her path would cross again with that of Band Director Steve Simpson, and she would never have imagined one day he would become a valuable influence for her child. All Suzie knew at the time when watching the guard was that she wanted to learn to spin.
She remembered, "I kept thinking: 'That is what I want to do next year! That looks like way more fun!' I found a tent pole that my parents had in our garage and taped the middle pieces together! I started practicing flag in my front yard."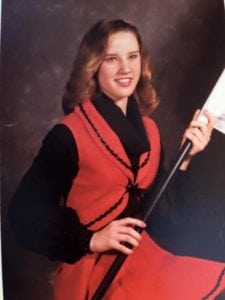 Suzie's enthusiasm for guard helped bring others into the fold. "I ended up helping and teaching many friends how to do color guard the next few years, including my sister. I ended up being the driver to school of five color guard members with flag poles separating us in the car."
Steve Simpson has been at the University of Alabama for a quarter century, including the past 16 years in his current role as Color Guard Director and Assistant Band Director. With such a long career, he has witnessed the evolution of the activity. "When I first started teaching, we used 7 foot poles! I knew some people who used shower curtain rods for flag poles for their winter program in mid-80's. Choreography was vastly different at that time.
Costuming for most groups consisted of a top that was the same as the band uniform along with a skirt and boots. Many color guards at that time wore some type of headwear. A lot of groups wore the same shako as the band. We would NEVER have considered using anything other than the school colors for a flag design! As the 80's progressed, all that started to change, but when I began, it was nothing like the beautiful costumes and flag designs we see today."
Savannah Cambron got interested in guard during her middle school years. "I became involved in color guard after hearing the stories my mom and aunt had told me about their experiences. My high school's winter guard would travel to the middle school to perform as a way to recruit. I had previously been on dance team and in the middle school pep band, so I attended just about every home football game. I remember the high school band would perform, and being captivated by the colors on the field."
Suzie remembered when her daughter said she wanted to join guard. "I said 'No way! That is what I did in high school!' I taught her how to do drop spins, a single toss, the back scratch, the butterfly, and right shoulder arm."
Savannah was in guard all four years at Pelham High School, where her unit competed in the Southeastern Color Guard Circuit. Her leadership skills were evident, as she was named Guard Captain. Her decision to attend the University of Alabama was aided by the fact they had a strong guard program.
"After attending a winter guard competition, I was able to watch Alta Marea perform. I had never seen a winter guard ensemble and show that embodied so much grace, poise, and talent. I looked at my mom in the middle of the flag feature and said, 'Mom. I've gotta go there.' This was a major turning point in my life, because up until that point I had been an Auburn fan."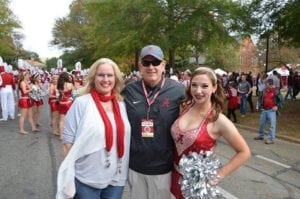 Simpson recalls his first meeting with Savannah. "Suzie introduced us at a local circuit competition where Savannah's high school guard was competing, and I was there with Alta Marea. Savannah was a senior and Suzie told me she would be auditioning for our guard at UA in the spring." She went on to perform with both fall and winter guards during her college career.
Steve has fond thoughts of teaching Savannah. "I have only great memories of Savannah. I believe Savannah, as did her Mom, loved doing color guard. She was a hard worker and always gave her best effort. Many times in our activity, we hear students being critical of others. I honestly can say I have never heard Savannah say anything bad about anyone!"
Savannah likewise has much respect for her Director. "Mr. Simpson was such a great person to learn from. Not only did he explain the importance of practicing our choreography and technique skills so that we felt prepared and confident, but he wanted us to study and work hard in our educational endeavors as well. Before big shows he would prepare an inspirational speech to remind us what, why, and who we are performing for."
Savannah also had thoughts about the unique situation of being taught by the man who taught her mother. "It is pretty cool to think that the same person who instructed my mom was my Color Guard Director all four years of college. Sometimes he would tell stories at practice about previous years that he taught, and would start it off with, 'When Savannah's mom was on the guard…' and the team would all excitedly say 'Suzie!!'
He has been a great teacher. As an education major, I understand there is more to teaching than the learning objective at hand. A great teacher not only teaches what their students should do, they live out their teachings as an example day by day. I know that if I were to ever need anything, I could go to Mr. Simpson for help."
After all the years, Suzie had thoughts about Simpson. "Whenever University of Alabama Color Guard parents have asked me 'What was it like to have Mr. Simpson as a color guard instructor in high school?,' my answer always has been 'He is exactly the same as he is now! Just as nice, calm, cool, collected and respectable as he is now!' Everyone at my high school loved having him as a Color Guard Instructor and Band Director!"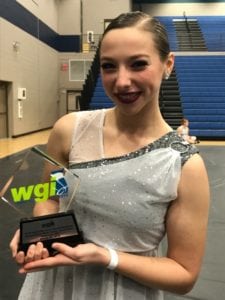 Simpson guesstimates he has taught over 1,500 guard members during his career, and another 2,000 if band members were added. He gets to see a number of alumni occasionally. "The primary opportunities I have to see former guard members would be at Alabama football games or winter guard competitions. A number of former members are now teaching their own groups. We have many former members who will come to see Alta Marea if the show is close to where they live."
Now that Savannah has graduated, she is giving back to the activity that has given her so much, serving as Color Guard Director at her alma mater. Her future plans include guard. "My dream is to develop a program that gives students an outlet to express their emotions through dance and spinning, ultimately founding an early appreciation for the Sport of the Arts."
Suzie has every intention to stay involved. "I have already committed to helping color guard as much as I can for the rest of my life. If I ever hit the jackpot, I will seriously want to start color guard scholarships. The world needs more color guard in life! It teaches you how to get along with others, about counting, music, expressive movement, building and toning, and so much more." With Savannah, Suzie, and Steve's efforts, future guard members in Alabama are surely in great hands!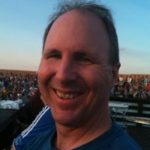 About the Author: Michael Reed provides online and print media content for WGI, Bands of America, and Drum Corps International. 2017 marks his sixteenth year of writing for WGI. He is an active music arranger, composer, and all-around avid pageantry fan. Michael was a member of the Cavaliers Drum and Bugle Corps and holds a bachelor's degree in music composition and music education from Ball State University. He currently works in the health care field and resides in Fishers, Indiana.