In celebration of Women's History Month, we are honoring keystone individuals who are educating and inspiring the next generation of WGI. As we embark on our 45th anniversary season, we must acknowledge the importance of all women in the indoor activity and their roles in our success.
Jeleesa is a designer, choreographer, dance program coordinator, educator, teaching artist, mentor, and role model to her community. She is the resident dance choreographer for the Reverie Winter guard programs in Atlanta, Ga, and part of the movement team for the Boston Crusaders Drum & Bugle Corps.
I have always had a love for the performing arts. I first discovered dance at the age of 3, learning multiple genres and constantly staying submerged in the arts throughout my childhood. I ended up relocating numerous times before settling down in Georgia due to my family's military status. In high school, I stumbled upon color guard and was captivated by the art form. After marching in high school and following graduation, I continued performing with Aureus Independent and the Georgia Tech Marching Band before making my way into drum corps. I marched at Carolina Crown for several years and ended my marching career at the Pride of Cincinnati winter guard in 2015. My journey in the marching arts as a black female pioneered new levels of diversity in the programs I participated in, and I credit my amazing experience to those who surrounded me. Spending my final seasons with such incredible performers and people as Kandis Isom, Eryn Boone, and Lex Holland-Albaugh were some of my favorite memories in the activity.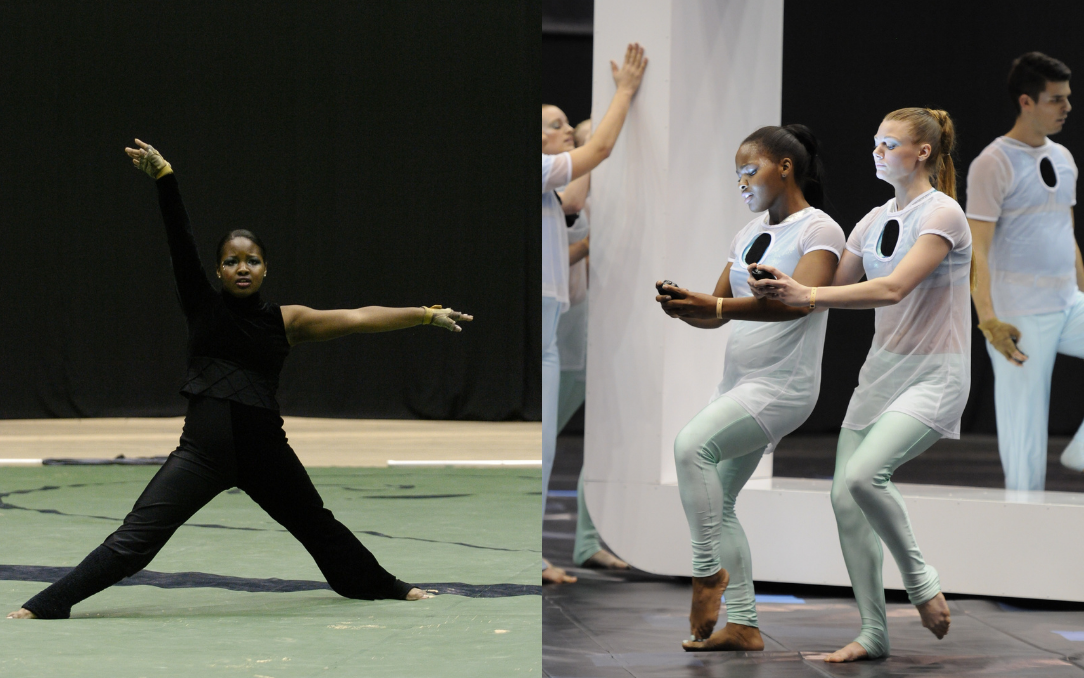 I've met some phenomenal women throughout my career that helped shape my talent, artistry, confidence, and belief in myself. I attribute learning under Erin England to be some of the most impactful years I had as a young educator. Erin pushed me past what she believed my limitations were and taught me about the freedom of expression and the importance of sharing my own voice.
After graduating from McEachern High School many years prior, I returned and became the director of the color guard program to help give back to my community. The program consisted mainly of BiPOC performers like myself, and it became my mission to provide them with the necessary education and tools to thrive not only in the activity, but the world outside of it as well. I believe that the marching arts are a vehicle for teaching young people how to be better humans, and it is the responsibility of all educators to give students skills that they wouldn't learn in any other sport. This activity can teach them how to be intelligent, supportive, kind, confident, and determined individuals with open minds that can think past the box and know that their limits do not exist.
If you've ever been taught by me, you know that I am relentless in my efforts to make you feel seen and heard. Dance class is about more than movement to me, it is about expression and all of the raw emotions that accompany it. My students are never afraid to laugh or cry in my class because they understand that their person and these emotions deserve a place in the world, and they should NEVER apologize for taking up space. The lessons I teach to the next generation would not be possible if I didn't have such wonderful teachers myself including Angela Brickhouse, Jennifer House Henshaw, Ariana Debose, Tavius Cooper, & Brady Sanders.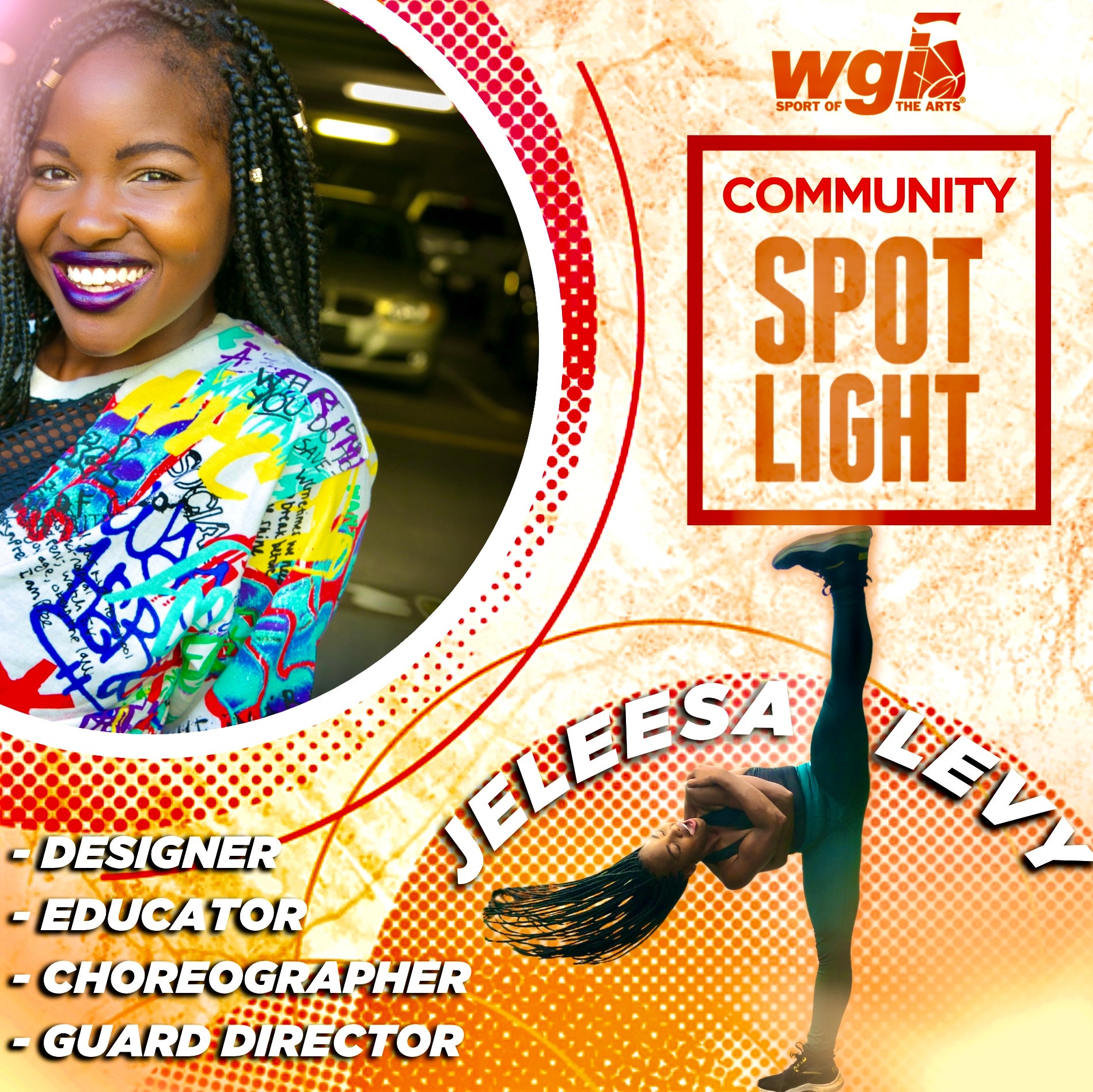 About the Author:
Jeleesa choreographs and helps to implement dance technique for multiple programs in the metro Atlanta area and along the east coast. Some programs she has been involved with include: Aureus Independent, Carolina Crown Drum & Bugle Corps, Crossmen Drum & Bugle Corps, East Coweta High School, East Lake High School, Georgia Dance Conservatory, Georgia State University, Kennesaw Mountain High School, McEachern High School, Mill Creek High School, Soddy Daisy High School, St. Ann's Winterguard, Pope High School, University of Georgia & many more.
Jeleesa graduated summa cum laude from Kennesaw State University in May 2017, earning her B.A. in dance with a concentration in jazz under the direction of Dr. Ivan Pulinkala. During her time at KSU, she was accepted into the inaugural dance study abroad program and traveled to Israel to work with the world-renowned Batsheva Dance Company. She also holds a Bachelor's degree from Georgia State University in Journalism with a double concentration in Speech and African-American Studies.
Jeleesa was also an assistant choreographer for the Emmy winning Shuler Awards held in Atlanta, GA. She is an active performing artist recently making her film debut with the City Springs Theatre Company acting as Dance Captain for their film production of Beautiful Hair. She also serves as a Dance Captain in the entertainment department at Six Flags Over Georgia. Her journey is constantly evolving, and you can follow her journey on instagram: @jelbel6