By Kathryn Hardison
They're gasping; they're pleading – they need oxygen.
Clean air, however, is no longer an option. Because of "the hand of man," the last of humanity is left to fight for their lives.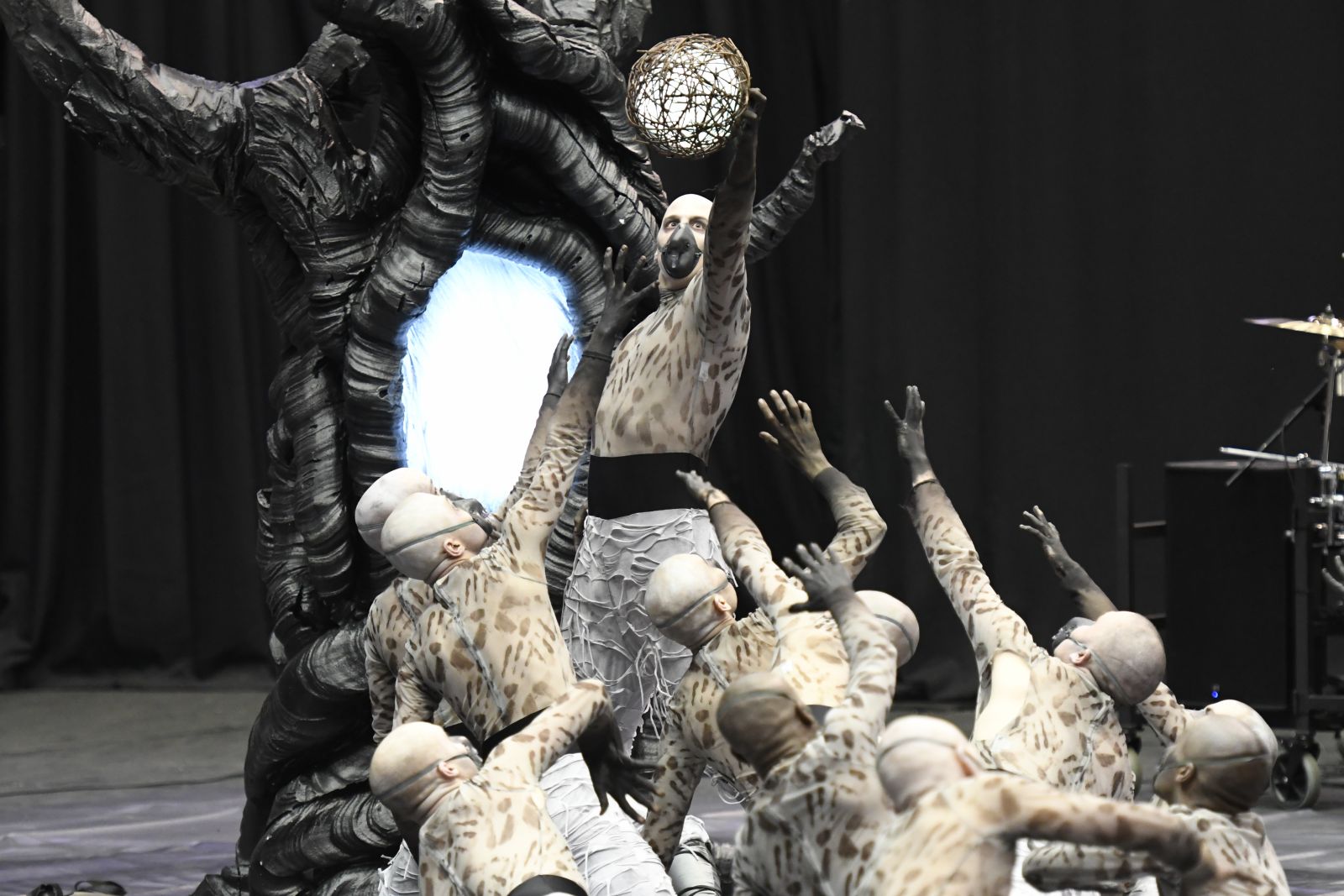 Music City Mystique's 2017 production of "The Hand of Man" has brought a dark twist to WGI Percussion World competition, and the drumline members are living it out.
Josh Nelson, the executive director of Music City Mystique, explained that the show is based off the image of "The Last Tree" – a man so thin from the dying world around him that he is forced to breathe air from the last tree on Earth.
"It shows that as we progress as humanity, we've taken for granted some of the things that were already here that we didn't have a hand in," Nelson said. "We 'love it to death,' if you will."
The members of MCM have found a way to express the show's theme when they aren't performing through a form of method acting. From the second they step onto the UD Arena lot, they can be found walking around with their heads shaved, air masks on, a serious look on their face, and acting as if they are truly dying.
Cameron Figueroa, a marimba section leader who is aging out this year, explained that after the group was told what the show's theme would be, they "got the concept and ran with it."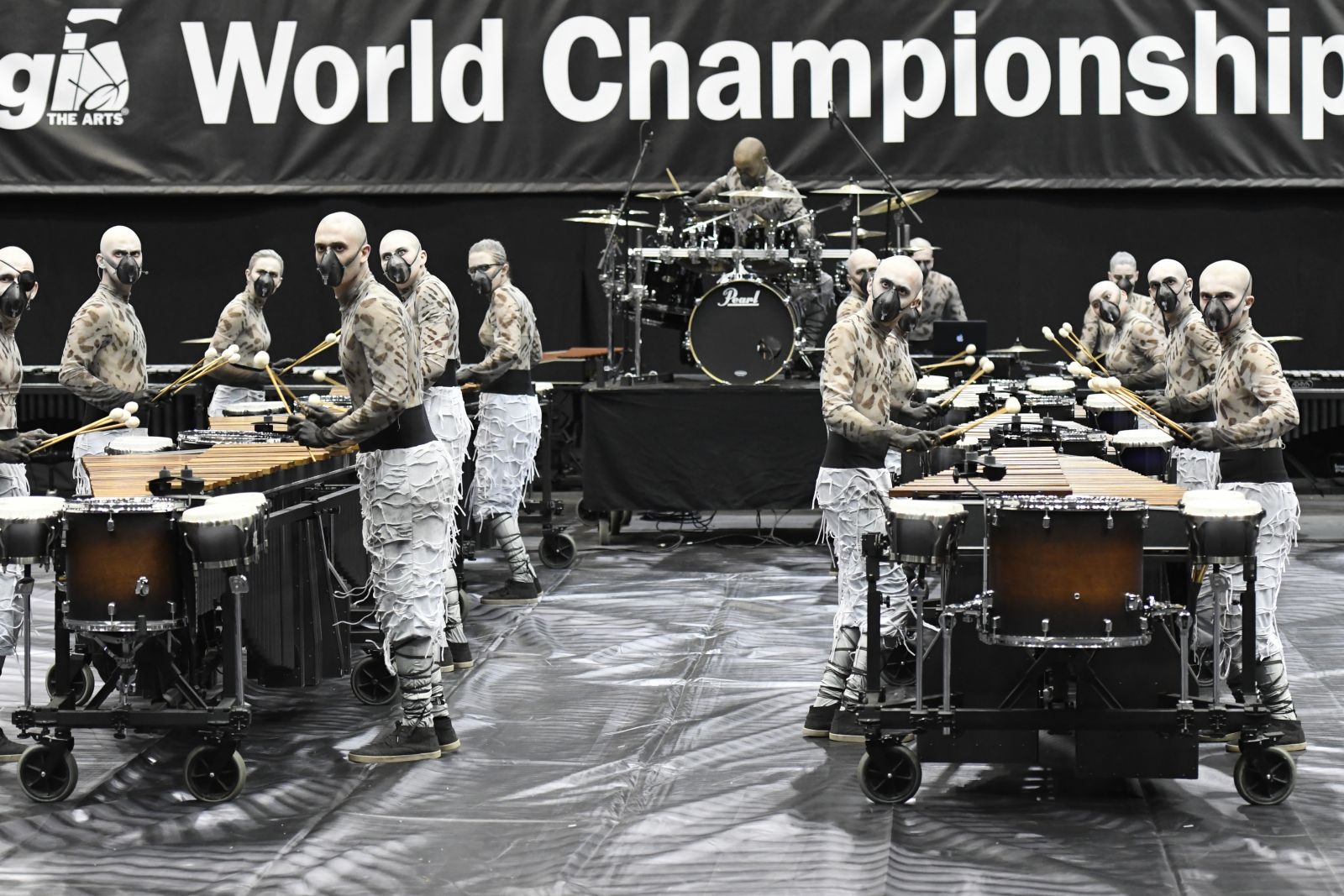 The members collectively wondered what the end of the world would look like, what a dying person would look like, and how it would feel. Then, they worked as a group to apply it to their performance.
The method acting is completely member-driven, according to Nelson.
"It helps them to get focused and live the character," he said. "Because it was their choice, it makes [the show] really special to them."
The group effort to live out the meaning of the show is one of the reasons that Figueroa loves MCM.
"We aren't afraid to go 100 percent into a show and live it day-to-day," Figueroa explained. "I had my head shaved for months. Going to my normal job with my head shaved means it's not a weekend activity at that point — it's an 'everyday life' activity."
Early in the season, the directors of MCM explained to the members that they would have to shave their heads, and would provide alternative options for the female members of the group.

However, some of the female members decided to shave their heads anyway.
"That's something that they policed themselves," Nelson said. "We didn't have to push them to do that and live the character like that."
This was MCM's twenty-third year competing, and the members have been especially dedicated, according to Nelson.
"I'm immersed in Mystique," Figueroa said. "And that's what every person around me has done. And that's what makes us different from other groups."
---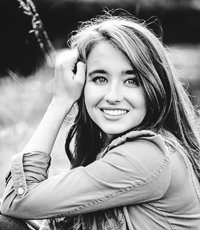 About the Author: Kathryn Hardison is a journalism student at the University of Missouri, majoring in news reporting and minoring in political science. Prior to college, Kathryn went to Kickapoo High School in Springfield, Missouri, where she marched the flute in the fall and played the cymbals for the Kickapoo Indoor Drumline. During her four years in marching band, Kathryn competed with the Kickapoo Golden Arrow Marching Band, of which she later became the flute soloist and junior and senior flute section leader. Kathryn's career in the Kickapoo Indoor Drumline included placing 8th in PSA World Championship finals in 2015 and a promotion to PSO. After college, Kathryn plans to write for a newspaper.