Fairfax, Virginia, is 45 minutes away from America's bustling capital and home to George Mason University. Despite this hub of creativity, there were no independent percussion groups in Fairfax or in Virginia until 2009. This was the year that Chris Martin and Dr. Michael Nickens created George Mason University Indoor Percussion in an effort to bring the indoor marching arts to Virginia. Their efforts paid off.
Ten years later, and George Mason Indoor Percussion is an Independent Marching World competitor in WGI and a four-time world finalist. To this day, GMU is the only competing Independent Marching World group in the entire state of Virginia. To learn more about George Mason Indoor Percussion's road to success I talked with Daniel Schack, GMU Indoor Percussion's Creative Director.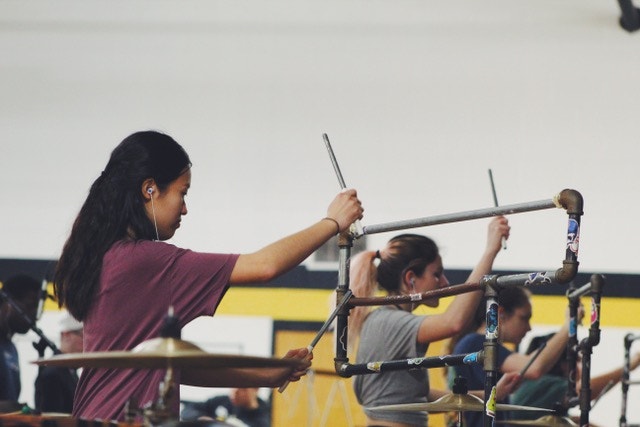 George Mason University Indoor Percussion is isolated competitively. One of their closest competitors, United Percussion, is five hours away in New Jersey. As a result, the organization strategically plans what events they choose to attend in the months leading up to WGI finals. They're lucky enough to receive high-caliber feedback from the judges in their local circuit, the Atlantic Indoor Association. Even with this feedback, GMU Indoor likes to, if possible, scout their competition preceding World Championships in April. For example, during the 2018 season, the group traveled to Dayton, Ohio, for a WGI Regional to get a look at what they were going up against. That's dedication.
Part of the backbone of GMU Indoor's existence is a desire to expand the indoor scene in Virginia. Although George Mason Indoor has not yet caused a significant increase in the number of groups in Virginia, Schack believes in providing a proven model (bringing in top performers throughout the US) for future indoor groups across the state. In Lynchburg, Virginia, Liberty University plays host to an Independent Marching Open percussion group, modeled similarly after GMU Indoor. With GMU Indoor as a structural example, who knows what other groups might pop up!
One of the biggest components of any indoor group is support—one of GMU Indoor's strongest areas. For example, GMU has a separate, sub-department for "athletic bands" within their overarching music department. This is where GMU Indoor calls home. Because of this, the group not only has their own independent staff, but they also have access to a nine-to-five staff that is there to assist them with whatever they may need. This connection also allows them to have very specific design and staff budgets, access to rehearsal facilities, and a partnership with the prop department in GMU's School of Theater. With such strong relationships, the group is able to create unique performances using masterful props, with little-to-no cost.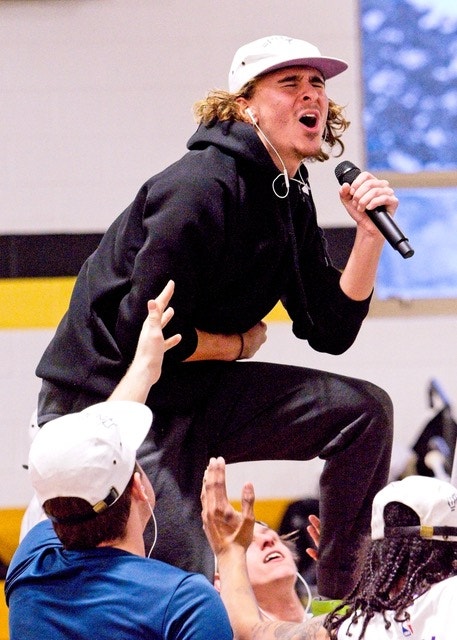 Real; Authentic; Unrelenting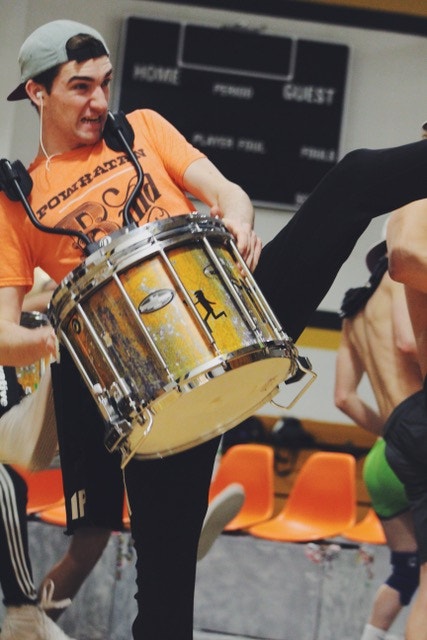 For their 10th anniversary season, GMU looked inwards. Their 2019 show focused heavily on identity and has been customized to incorporate various aspects of their members' personalities. On top of this, the show also pays homage to their home state and their proximity to D.C. In fact, an original piece of music written by one of their members is featured in the show. This unique touch underscores GMU Indoor's commitment to both their geographic roots and their dedicated members.
With the conclusion of their 10th season, George Mason University Indoor Percussion has hit a creative stride. And to Schack, it's clear that the ensemble has never been stronger. As GMU Indoor heads into the next 10 years, they look forward to their program will take them and how that program may positively impact future groups in their area. Cheers to the next decade, GMU!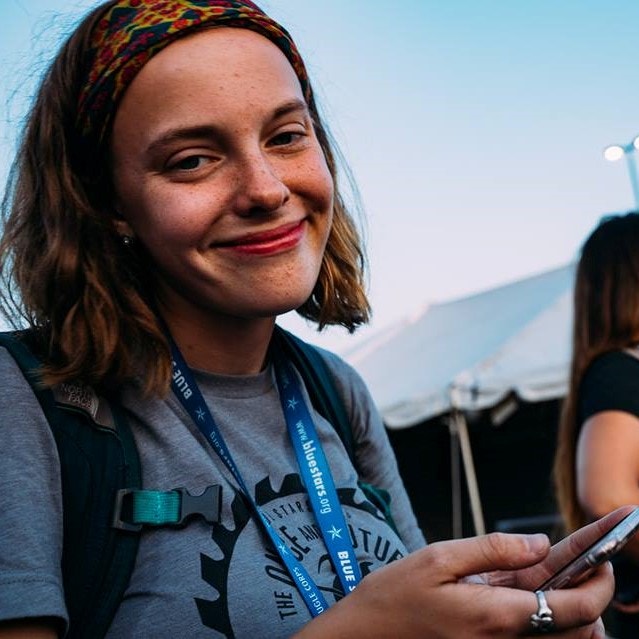 About the Author: Caroline Meister is a junior at Ball State University studying Spanish & Film and Media Studies. Caroline marches piccolo in the Pride of Mid-America Marching Band and also manages their photography and public relations. This past summer, Caroline went on tour with the Blue Stars Drum and Bugle Corps as a member of their administrative and souvenir team.