By Trudy Horsting
Our "Helping Hands" feature series takes an in-depth look at how a few businesses in the marching community have gone above and beyond in their response to the need created by COVID-19. In the first article of this series, we are proud to shine the spotlight on Band Shoppe!
As a large company with the capacity to sew, Band Shoppe received inquiries from their local medical community asking whether they would be able to produce face masks as soon as it became clear personal protective equipment (PPE) was in short supply. They quickly rose to the challenge. 
They took a Thursday and Friday to develop a prototype. The next Monday, production began.
There was a huge demand and Band Shoppe is grateful that they were able to get the fabric necessary to comply with CDC guidelines quickly in order to fulfill the consistent requests in a timely manner. In total, over the last six weeks, they have made over 53,500 face masks–donating to 127 different organizations or individuals in need.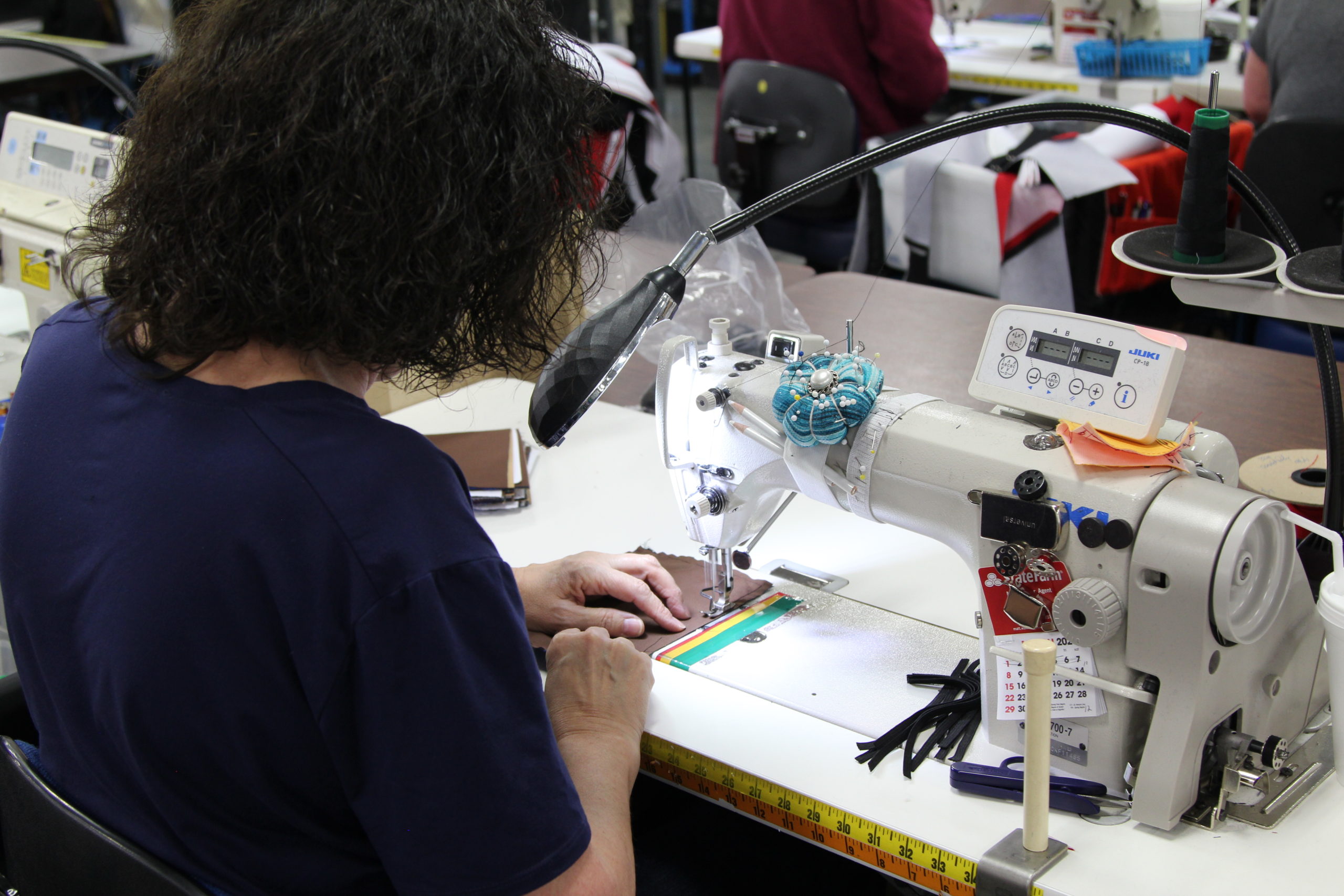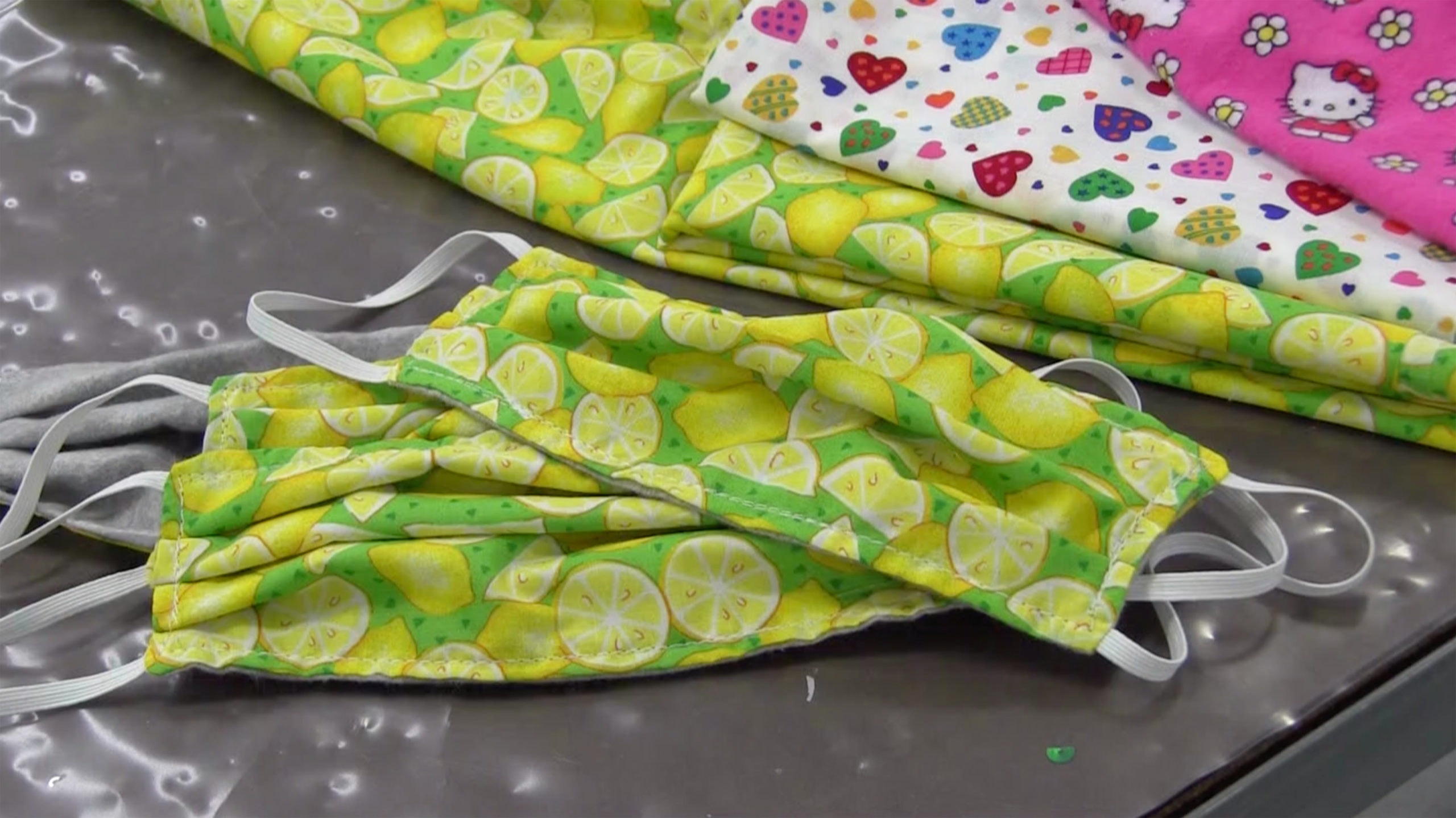 New safety procedures were put in place, including spacing out sewing desks and increasing overall hygiene during mask production.  
It was incredible to see how many employees wanted to help with the process, stated Jay Pearison, Band Shoppe President. Those who wanted and/or needed to stay home were able to, but many wanted to contribute. They even had employees who typically work in the office ask to help with manufacturing. They were quickly taught how to sew and joined production in the factory. By that point, 30 to 35 people were making masks and 1,800- 2,000 washable masks were produced each day. 
"We had an opportunity to serve our neighbors and our country during this crisis, so we did." said Pearison. 
Their goal was to fill the gap in PPE while organizations were waiting for federal and state supplies to start to roll in. They provided masks for medical facilities, cancer care centers, police, fire, EMTs, hospitals, nursing homes, and more; they were serving organizations in both their home state of Indiana and Illinois. Two weeks ago, government supplies finally began to be distributed more widely, and the company was able to scale back production. On Monday, May 4, they fulfilled their last request.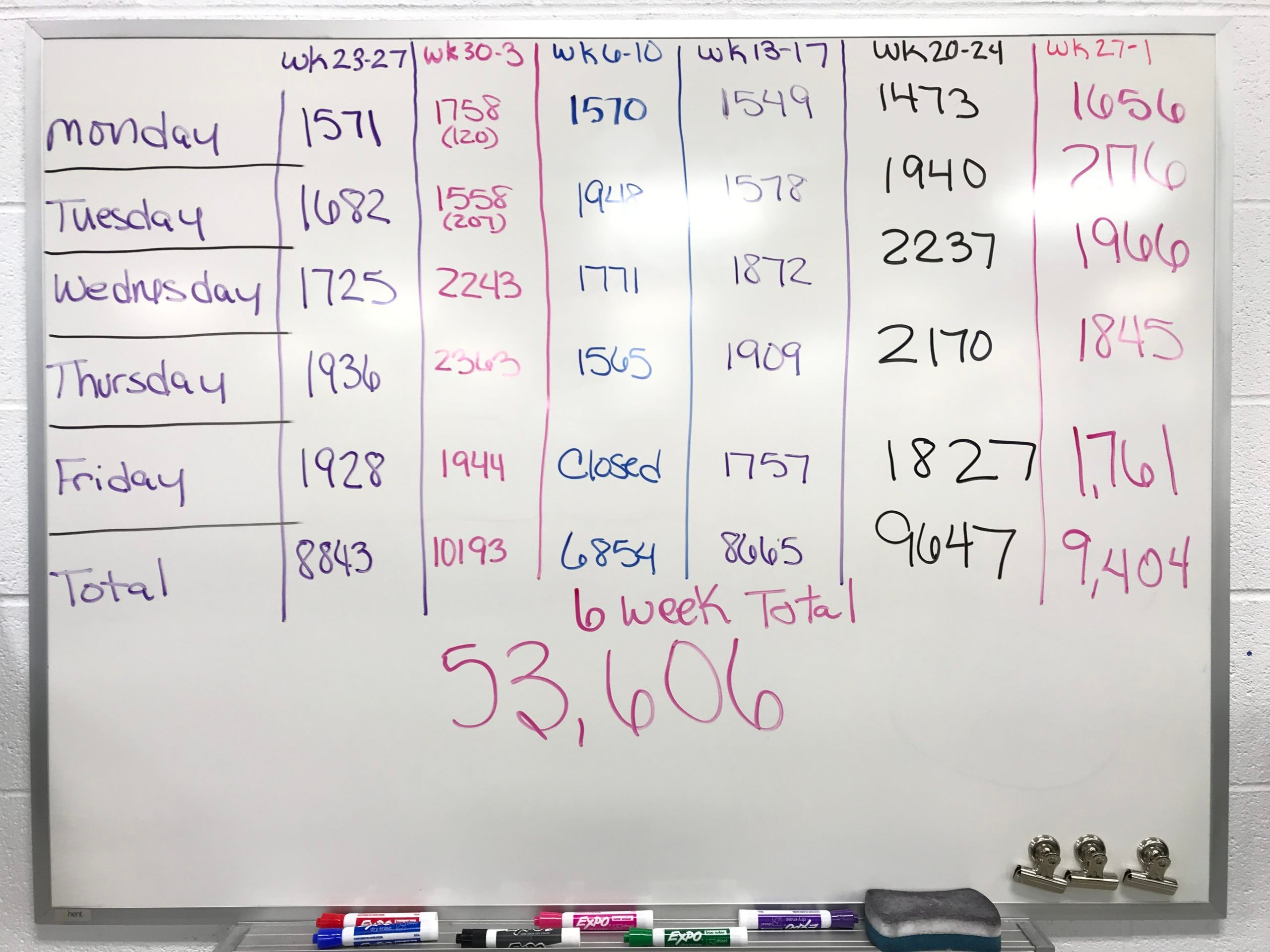 Band Shoppe moved back to normal production on Monday, May 11. After being idle for six weeks, the company is excited to get back to work.
"There is a light at the end of this tunnel" he says, "Marching will be back."
Although Band Shoppe is getting back on track with a more normal schedule, Pearison recognizes the need for personal protective equipment is not yet gone and encourages individuals to get involved how they can. Further, he assures that if Band Shoppe finds something else they can do to support the cause, they'll do it in a heartbeat. They've already shared the mask pattern they used with the public (turbanproject.com/patterns), to help individuals who want to sew masks on their own. 
"I would encourage individuals and companies to look for ways to volunteer, and look for the specific needs in their area, as each is different," says Pearison.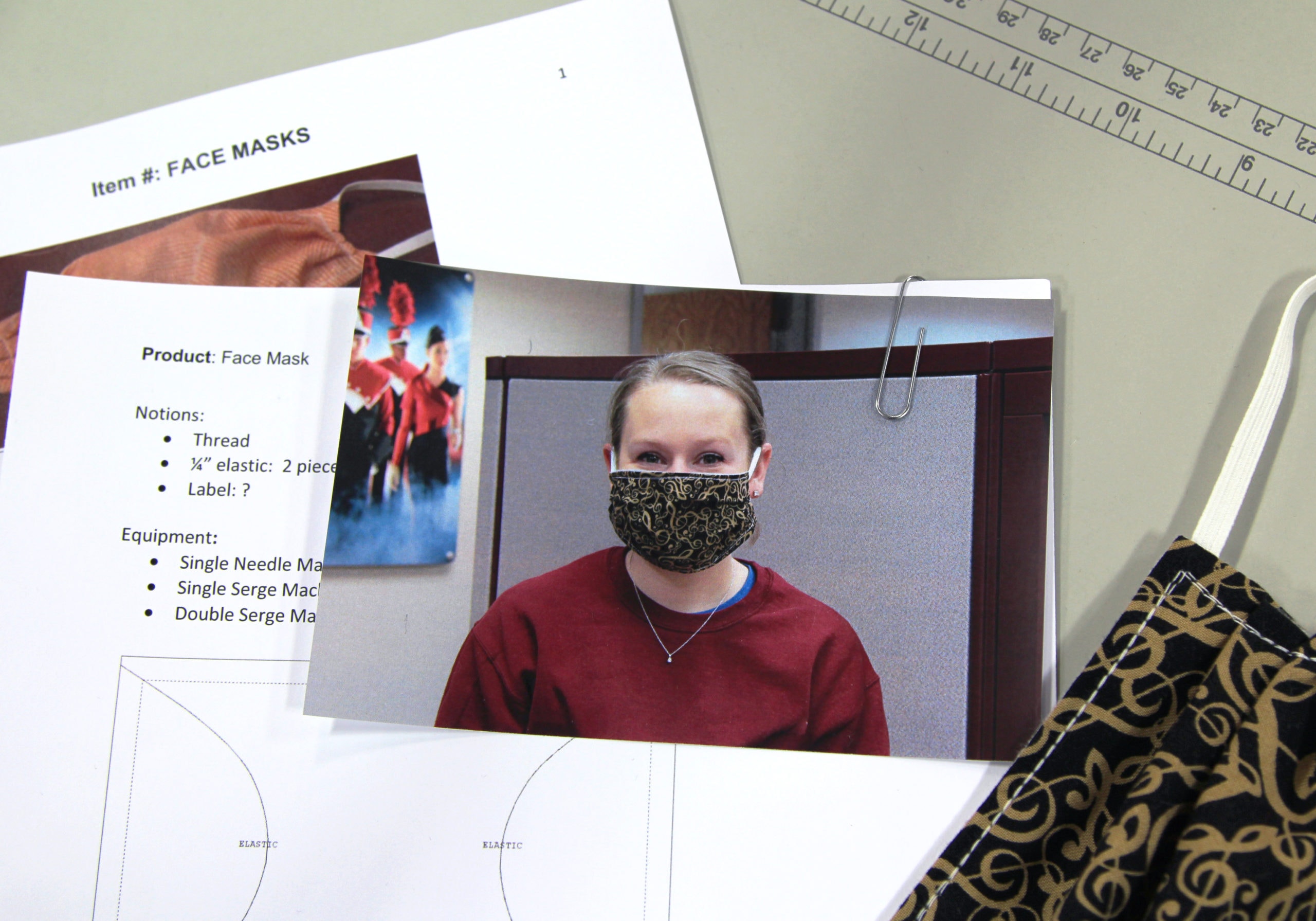 Pearison explains that the most wonderful thing of all has been watching how many organizations and individuals in the marching arts community have stepped up to help by donating their time and resources during this crisis. 
Prior to switching to mask production, he hadn't discussed the company's plans with anyone, they just got to work. When he paused to look around and saw how many other organizations had done the same thing, he was filled with pride.  
"I'm really proud to be a part of a community who all had the same instinct to stop their own production and help," said Pearison. "That says something truly wonderful about the marching arts. I'm so proud to be a part of it and our company is too."
Check out a brief visual overview of Band Shoppe's mask production below!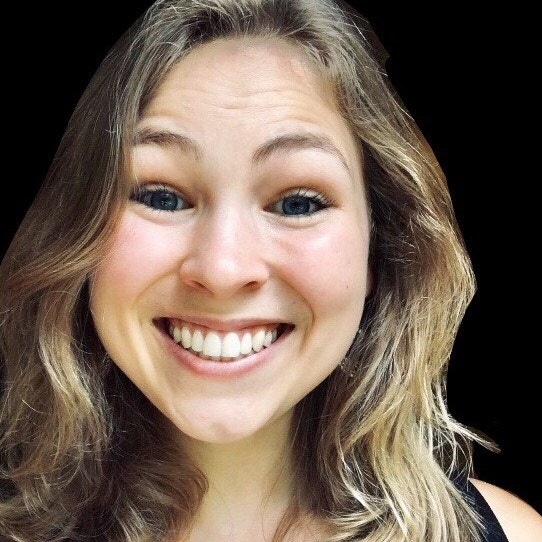 Trudy Horsting is a graduate student at Arizona State University pursuing her PhD in Political Science. She holds a BA in Political Science and a BA in Writing, Rhetoric and Technical Communication from James Madison University. While at JMU, she was a member, and captain for two years, of the Marching Royal Dukes Colorguard and JMU Nuance Winterguard. In 2019, she spun with First Flight World and is currently a member of FeniX Independent World.