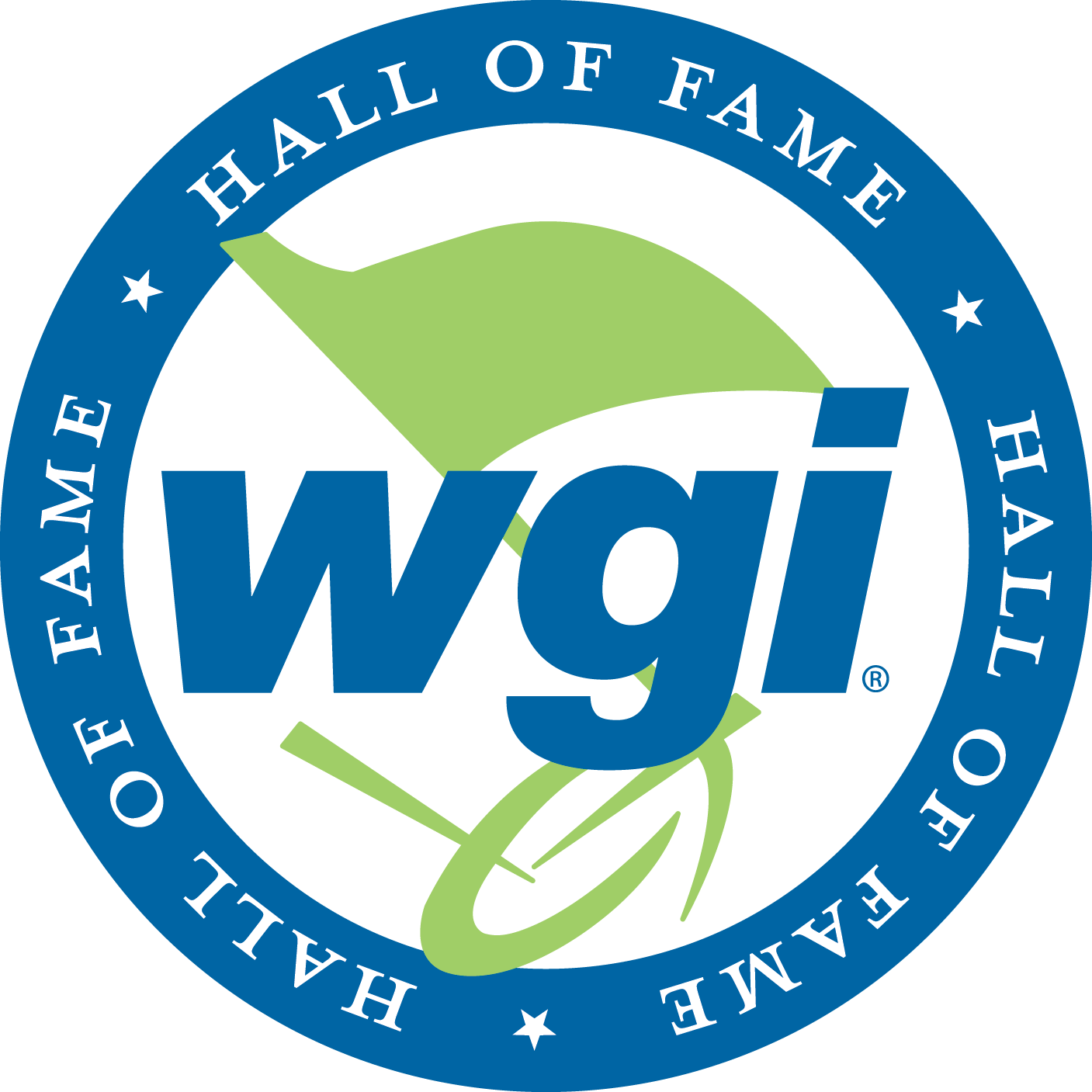 2020 Hall of Fame inductee Caleb Rothe had a unique introduction to the world of WGI. When he was a front ensemble section leader as a senior at Etiwanda HS, he was asked by his instructor to assist with another school, Ayala HS. At his first WGI Regional, Caleb performed with his Etiwanda PSO line, while Ayala performed in the PSA division.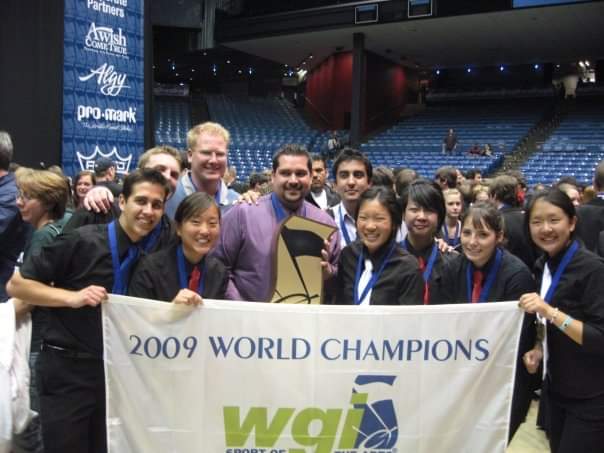 Caleb continued working with Ayala HS after graduation, teaching there through 2009. During his tenure, the school made finals every year except in 2008 when they didn't take the trip. In Caleb's second season as an instructor, Ayala won the 1999 PSA title. Three years later, they added a PSO Silver medal, then moved up to PSW and have been a consistent finalist.
In 2004, Ayala began competing in the Concert division, and had a meteoric rise to the top. They earned a PSCO Bronze Medal, moved up to PSCW in 2005, and won three Gold Medals between 2006–2009. Between 2001- 2004, Caleb worked with Rancho Cucamonga HS, helping the line to a PSA Bronze Medal in 2002 and winning the PSO Gold Medal in 2004.
In 2005, Caleb co-founded Pulse Percussion, and served as Director for the first three seasons. Pulse made PIW Finals from the very first season, and has gone on to win three PIW Championships and spawned a second PIW unit, POW Percussion, who has also become a consistent finalist.
Caleb's contributions go far beyond teaching. He co-founded the Southern California Percussion Alliance, serving as President since 2008; within WGI, he was on the Board of Directors from 2008-2011, and has been the Percussion Education Coordinator since 2011; and during summer and fall, he judges for Drum Corps International and Bands of America.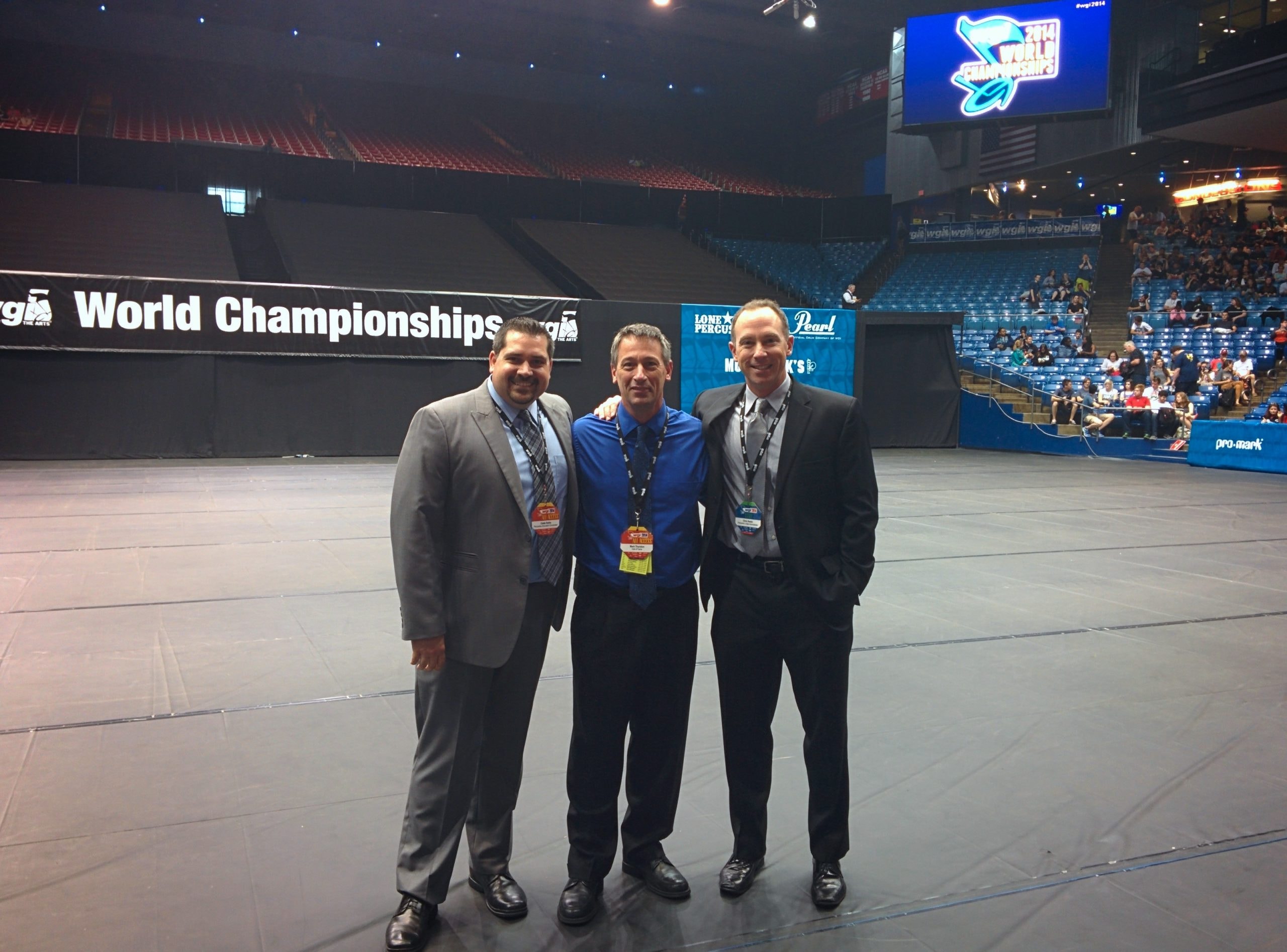 Trophies and medals are nice, but Caleb explained what he really finds most rewarding about the activity: "The relationships I've developed. I have friends in every corner of the country, I have former students who I've gotten to see grow into amazing people, and I have an expanded network of colleagues who have greatly enriched my life."
Caleb's peers have a high opinion of his impact on the activity. Mark Thurston (Class of 2006) stated "As a designer, educator, director, board member and administrator, Caleb has always led by example while bringing a fresh detailed approach to whatever discipline he has been a part of." Sean Vega noted, "Caleb has been a driving force in the development of the art of indoor percussion. As the Percussion Education Coordinator for WGI, Caleb's role serves not only as a platform to improve the standards of WGI domestically, but to provide opportunities for growth abroad."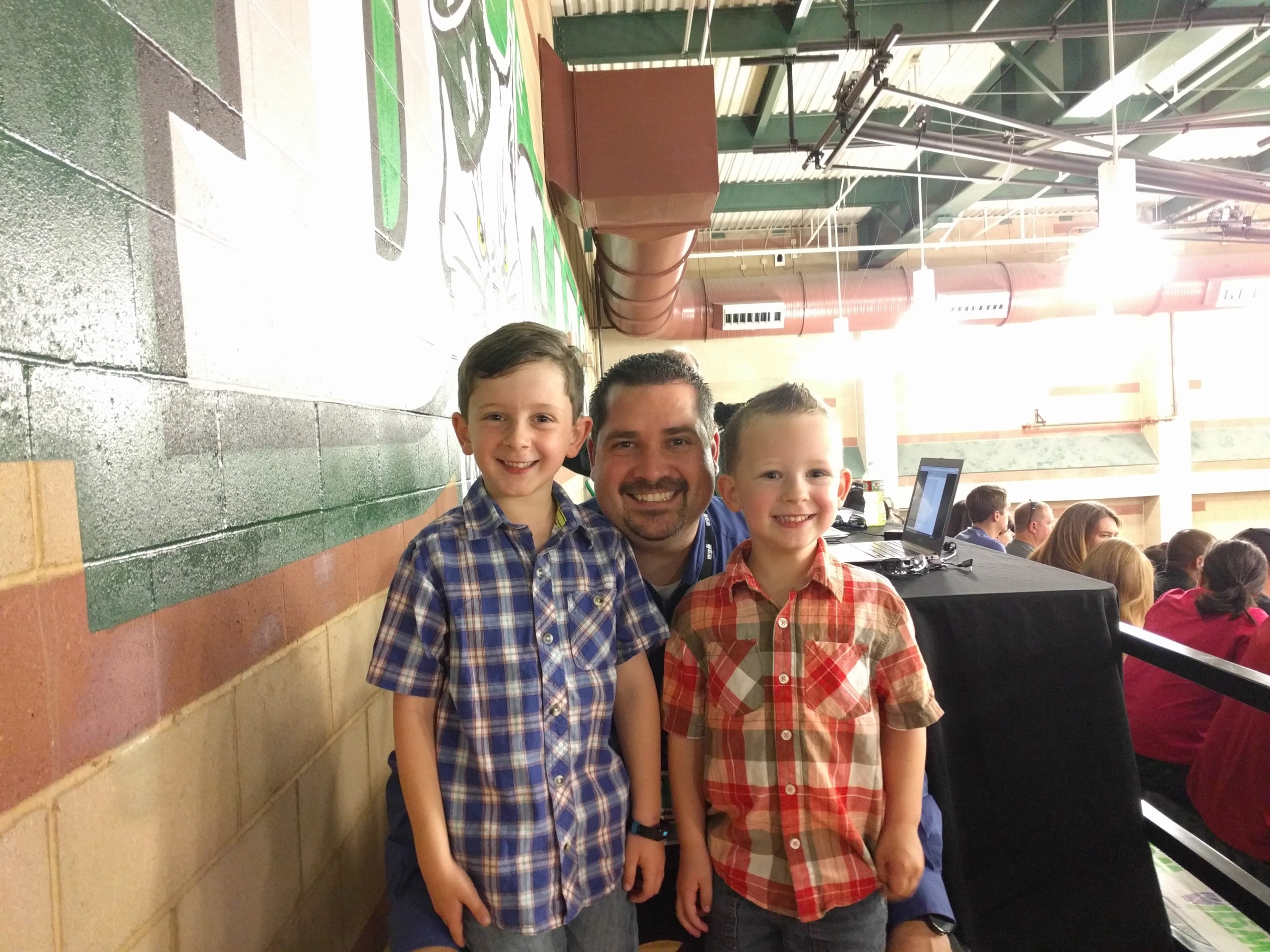 As far-reaching as Caleb's efforts go, his largest inspiration remains close to home. He mentioned, "I'd like to thank and honor my wife, Kelly, for all that she sacrifices and all that she does to allow me to be as involved in these activities as I am. She is a constant source of inspiration and encouragement, and without her, none of my accomplishments or contributions to this activity would have been possible."
Caleb reflected on what his induction means. "It means a great deal to me—To be honored as a member of the Hall of Fame, and get to stand alongside so many of my heroes of this beloved activity is something I don't think I can quantify. To know that my name will be enshrined among those that I've looked up to for so long is pretty surreal."
While free time is at a premium, Rothe enjoys unwinding with family. "I'm a father to two amazing young men and love spending time with them. I love traveling with my family and getting to explore the world. I'm an avid baseball fan and spend a considerable amount of time rooting for the Los Angeles Angels. At home, I enjoy watching TV shows and movies with my wife and getting to work on our ever-growing garden."
WGI salutes 2020 Hall of Fame inductee Caleb Rothe. Congratulations, Caleb!
About the Author: Michael Reed provides online and print media content for WGI, Bands of America, and Drum Corps International. 2020 marks his nineteenth year of writing for WGI. He is an active music arranger, composer, and all-around avid pageantry fan. Michael was a member of the Cavaliers Drum and Bugle Corps and holds a bachelor's degree in music composition and music education from Ball State University. He currently works in the health care field and resides in Fishers, Indiana.