In 2014, Monarch Independent Percussion was a brand new independent marching A group competing in TCGC, the local circuit that encompasses Houston, San Antonio, and Austin. At their first competition, the group was bumped up to Independent Marching Open. In 2015, Monarch made the trek to Dayton, Ohio for their first WGI World Championships. In 2018, Monarch was a second-year Finalist in Independent World and exited Finals with a score of 90.85.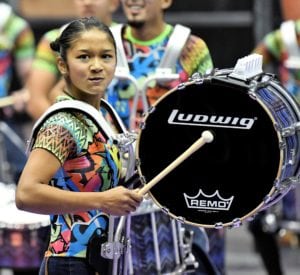 After discovering Monarch's incredible growth over a short period of time, I knew this group possessed something special I wanted to share with the world, or that the very least, the Internet. To find out more, I contacted Kyle Winn, president of Monarch Arts Education, Inc. After our conversation about Monarch's growth, goals, and grind, I can wholeheartedly say that Monarch is a group focused on so much more than just a score or a trophy–they're focused on the local student.
Before discussing the core of Monarch, a little background information. The independent scene in Texas is a bit of enigma: it's plentiful, but lacks consistency. Talent, interest, and groups are easy enough to find, but independent groups struggle to find their niche among university percussion studio requirements, struggle to build the infrastructure they need, and struggle to secure rehearsal space. Monarch is an exception. Throughout the past five years, Monarch has remained steady in turbulent seas, with no sign of sinking any time soon. How? The answer is simple. Purpose.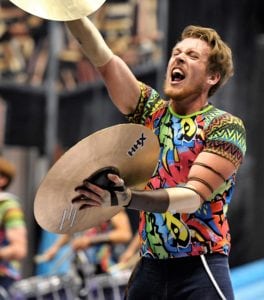 The reason Monarch has been able to excel is their core purpose, but what exactly is that purpose? This purpose can be summed up in one sentence, one in which Winn believes all independent groups should strive towards: to train local students to be strong players, strong educators, strong administrators, and strong designers. The first two are pretty standard answers, but the last two are slightly more unique. Winn shows members yearly budgets, what specifically the nonprofit is spending money on, and even shows graphs that pinpoint exactly where membership fees are going. When designers are present at rehearsals, they explain to members the elements of design, why they make specific choices, and how to effectively communicate with each branch of the Monarch team. Why go through all this extra time and effort? For Winn, it's simple. "It's not about us, it's about them."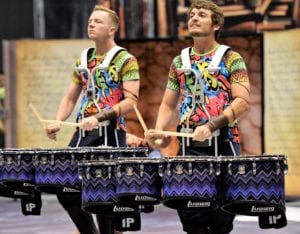 It's clear that Monarch has a multi-faceted purpose, but why don't they just concentrate all their time honing the performer's skills and musicality? After all, isn't a large majority of their time spent competing? While some might see it that way, Winn sees it through a different lens. In this activity, the independent group should focus their efforts, in Winn's mind, on "growing the local student and growing the local circuit." By teaching members of Monarch how to design with purpose, how to teach, and how to play at a higher level, the staff is ensuring that not only students in Houston will grow, but the entire marching arts community in Texas will grow.
Keeping this mentality of "growing the local student" in the forefront of everything they do, Monarch's visual staff doesn't design a show with placement in mind. Monarch designs a show that will give their members a great experience, push them to perform at a higher level, and connect with each other as performers as well as audience members. These moments aren't solely derived from performances; they're derived from rehearsals and from interactions with the staff and design team. This is truly the gift that keeps giving because these members, once they age out, are equipped with the tools to give their students that same invaluable experience. That's how percussion groups grow. That's how local circuits grow. And that's how Monarch Independent Percussion grows students in Texas.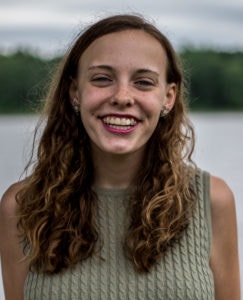 About the Author: Caroline Meister is a sophomore studying Telecommunications, Spanish, and Creative Writing at Ball State University in Muncie, Indiana. Prior to college, Caroline graduated from Zeeland East High School in Zeeland, Michigan. In high school, Caroline was heavily involved with the marching band, wind ensemble, and pit orchestra where she played flute, an instrument she's been playing for almost ten years. Currently, Caroline is in the Pride of Mid-America Marching Band where she marches piccolo.