By Caroline Meister
Ogden, Utah, is home to 87,031 people, making it the seventh biggest city in the state. The city is also home to Gold Spike Percussion, a clever homage to the city's former railway fame. Gold Spike's roots have been ingrained in Ogden history since 2005, first appearing under the name Junction City Drumline. Since then, the group has undergone various name changes and reorganizations, but the vision of Gold Spike Percussion has never wavered: create opportunities for local youth; put Utah on the map for marching arts; and never, ever, forget where you come from.
To learn more about this vision, I sat down with Tyler Hess, Gold Spike Percussion Director.
The Power of Relationships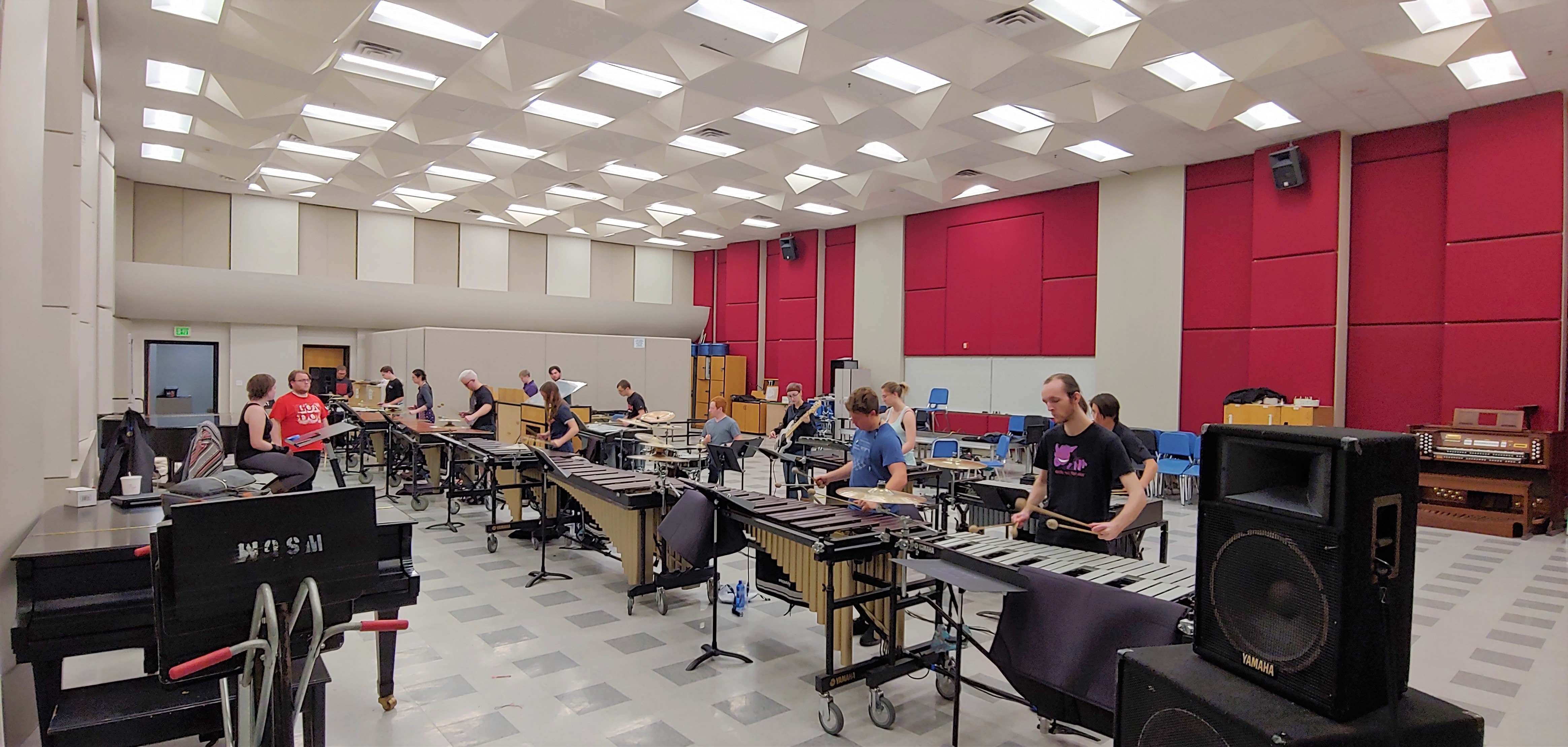 Weber County—Ogden's surrounding county—does not have robust support for the marching arts. The low-income county has a local scene that is quite young, with scarce opportunities, especially compared to states with large hubs for the marching arts. All of these reasons feed into why Gold Spike's founders started the organization in the first place. Now, with the creation of a new non-profit, Performing Arts Weber, Gold Spike Percussion continues to inject the community with much needed marching arts opportunities.
This is not to say that the community simply idly watches as Gold Spike exists. In fact, it's quite the opposite. Without the help from the community—notably, Weber State University—the group wouldn't exist, as Hess candidly states. The university loans out their equipment, provides rehearsal facilities at a discounted rate and creates a close-knit relationship between Weber students and Gold Spike members—simultaneously creating a harmonious, full-circle relationship that benefits everyone.
The Gold Spike Family; Making a Mark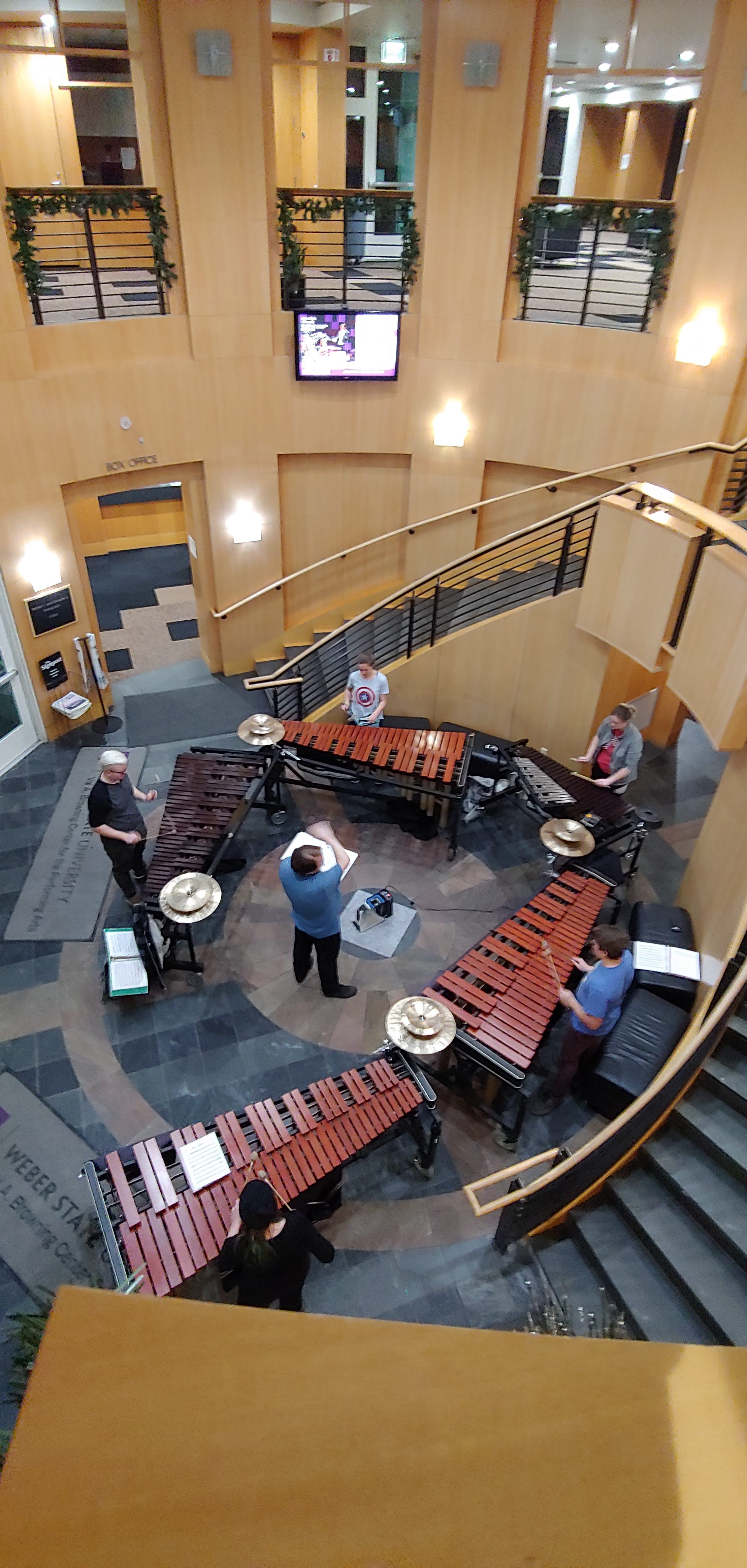 Anyone involved in the marching arts community will tell you that longevity isn't easy, especially when located in a more isolated state like Utah. And yet, Gold Spike Percussion, in some form or another, has existed for years. Curious about the secret to their success, I asked Hess, and the answer was immediate: Family. Gold Spike never turns away an interested potential member, no matter their skill level or experience. Instead, they work to find a perfect fit and add another member to the ever-growing family. There's always room at Gold Spike.
Utah is not an epicenter for the marching arts. There are three independent percussion groups in the entire state; in contrast, California has eighteen. When the Las Vegas WGI regional was created, Hess was elated. This regional was only six hours away and could be made into a day trip for the group, saving time and money. Only six hours. Gold Spike Percussion does compete in their local circuit, The Intermountain Percussion Association, but it's difficult to receive high caliber judging and feedback. Judges comments and feedback are especially helpful in preparation for the group's performances at WGI events and often times, the group won't receive the feedback they need until a WGI event.
Inherently, Gold Spike feels an intense responsibility to leave their mark on the indoor marching arts world. They want Utah to be taken seriously and they want people to know that the state can produce great performers and musicians. More specifically, they want to make Ogden proud.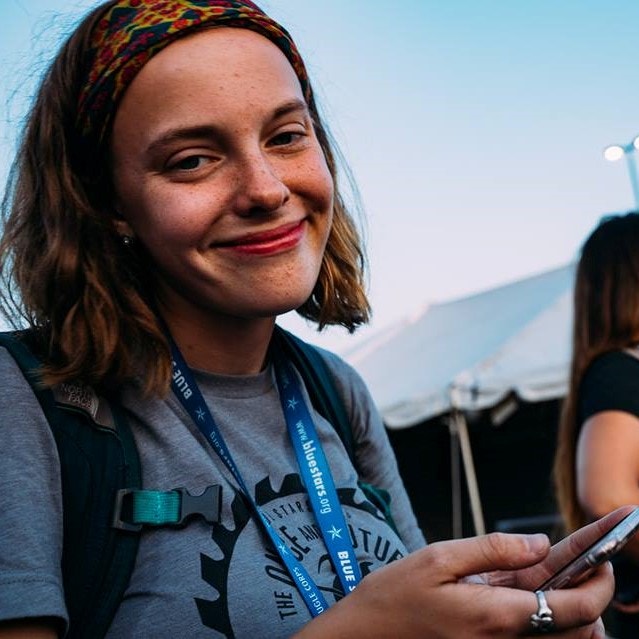 Caroline Meister is a junior at Ball State University studying Spanish & Film and Media Studies. Caroline marches piccolo in the Pride of Mid-America Marching Band and also manages their photography and public relations. This past summer, Caroline went on tour with the Blue Stars Drum and Bugle Corps as a member of their administrative and souvenir team.