By Jenny Lyons
A thread—red, thin and ephemeral, yet constant, steadfast, and unbreakable—ties you to your soulmate. This cord, beautiful in its constancy, may tangle, be pulled violently one way and then another, or stretch to its very limits; but absolutely nothing in this world can break it. This blazing red thread eventually leads you to your destiny. Through distance and time, your souls are bound, fated to find each other one day.
This is the Chinese myth of the Red Thread of Fate and the concept behind Diamante's sentimentally charged 2019 program, "If It's Meant To Be."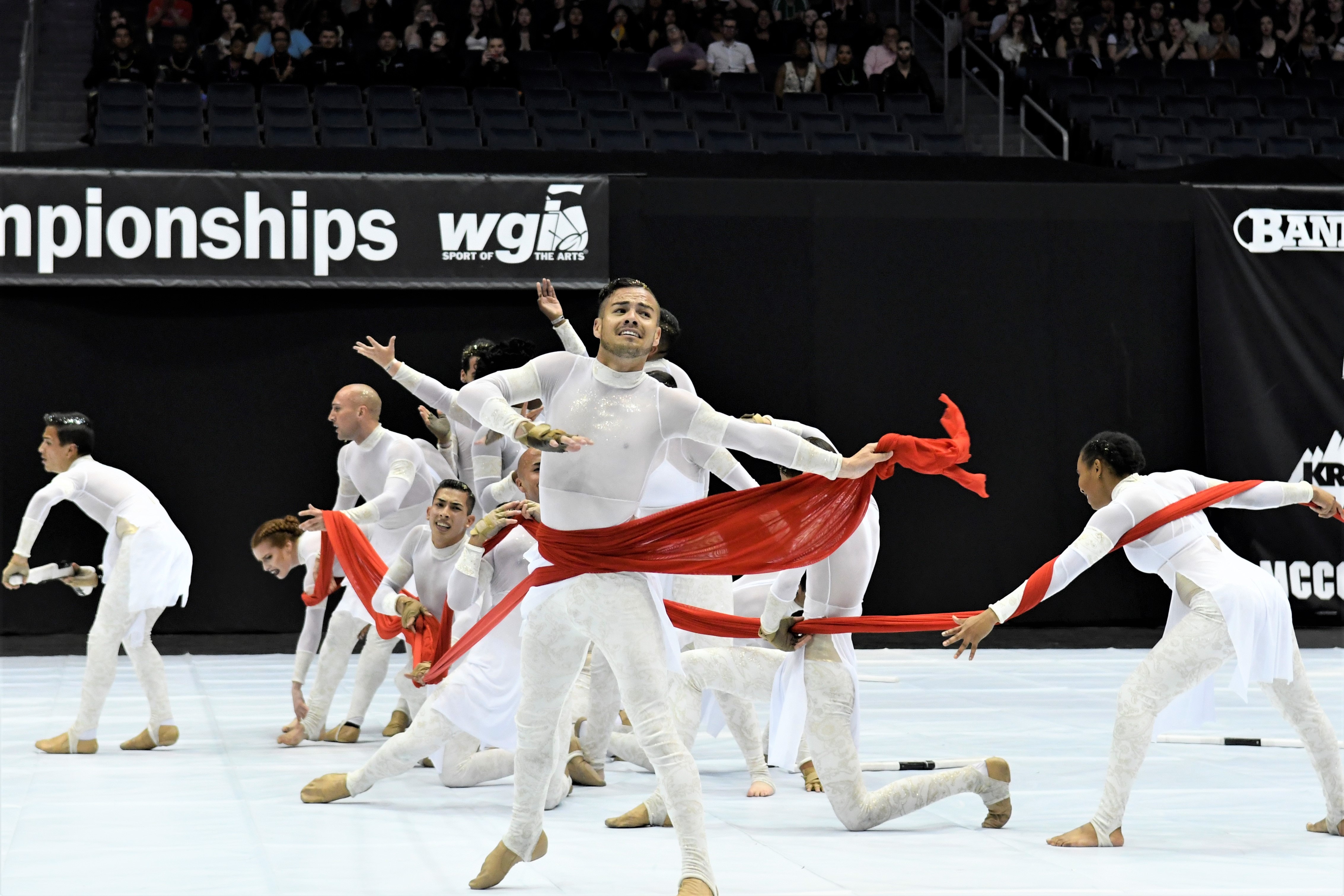 "The Red String connects two souls from birth," says Mario Ramirez, director and designer extraordinaire of Diamante, "The string can bend and stretch, but never break."
The program, stark in the poignancy of the connections it portrays, explored the destiny of soulmates through a beautiful tableau of constant enmeshment and separation. "Unless you're truly lucky to find your soulmate the first time, you go through a lot of different relationships, and you start to understand what it is that you want," says Mario. He wanted to explore this tumultuous journey through movement.  "The first couple comes together, and it wasn't meant to be," he narrates as an example. "So, they separate."
"[At one point,] we create a bridge of bodies," he describes, "[The soulmates] start walking together, but the bridge is incomplete. They never make it."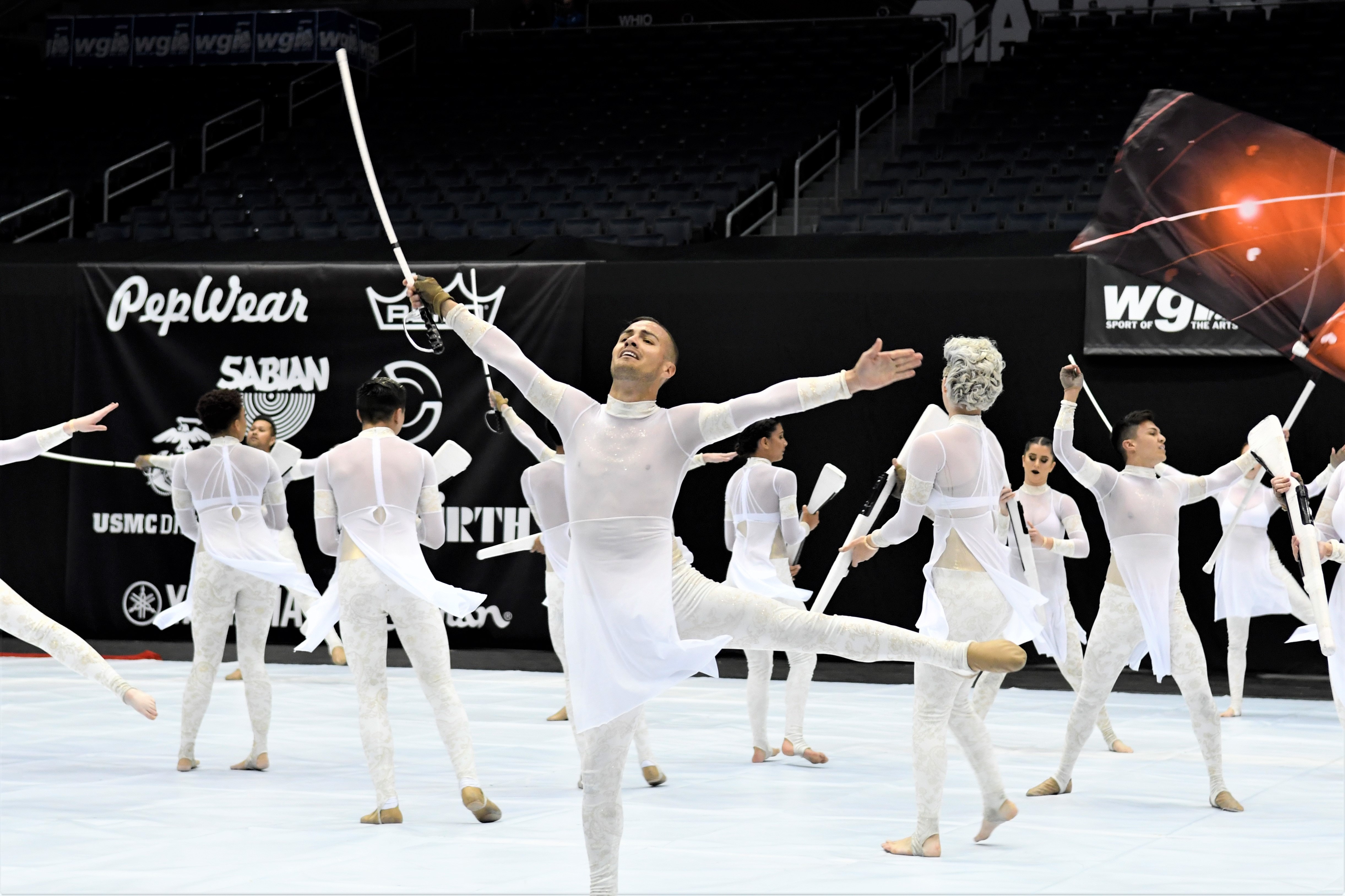 The connectors—the performers who bridged the potential fated pair together—never materialized, and the two were kept apart…for a time. The longing on their face is acute and real and beautiful. Similar scenes of connections realized or lost bloom throughout the program. Mario says that he was inspired by the unexpected roadblocks that arise in relationships and in life. "Sometimes you're wondering, 'Why?'" he says. "But there's always a reason for everything…that's what I tell myself, anyways."
The red string, visible only in theory for the first portion of the show, makes a physical appearance in the latter third. Once the red fabric appears, the bulk of Diamante's cast connect and the two soulmates finally find one another—to beautiful, heart-stirring effect.
"Would we have met if you would have done this, or I would have done that?" Mario muses. He feels that this is the core of the show's meaning: "No matter whether your friends help you, the bridge is incomplete, the devastation of your first relationship…no matter what happens, at the end, when you find your soulmate—your red string— it's really powerful because it was [truly] meant to be."
These are the nuances that carry the incredible weight of the show's concept, which Mario chose in part because of its universal resonance with the audience. He experienced friends struggling with dark times after a break up, younger students stressed over relationships, peers wondering when they might ever find "the one," and he realized that he wanted to show audiences that we as humans share these struggles. Mario has been in awe of the emotional reaction the show received, noting his reaction: "It's just amazing. Absolutely amazing."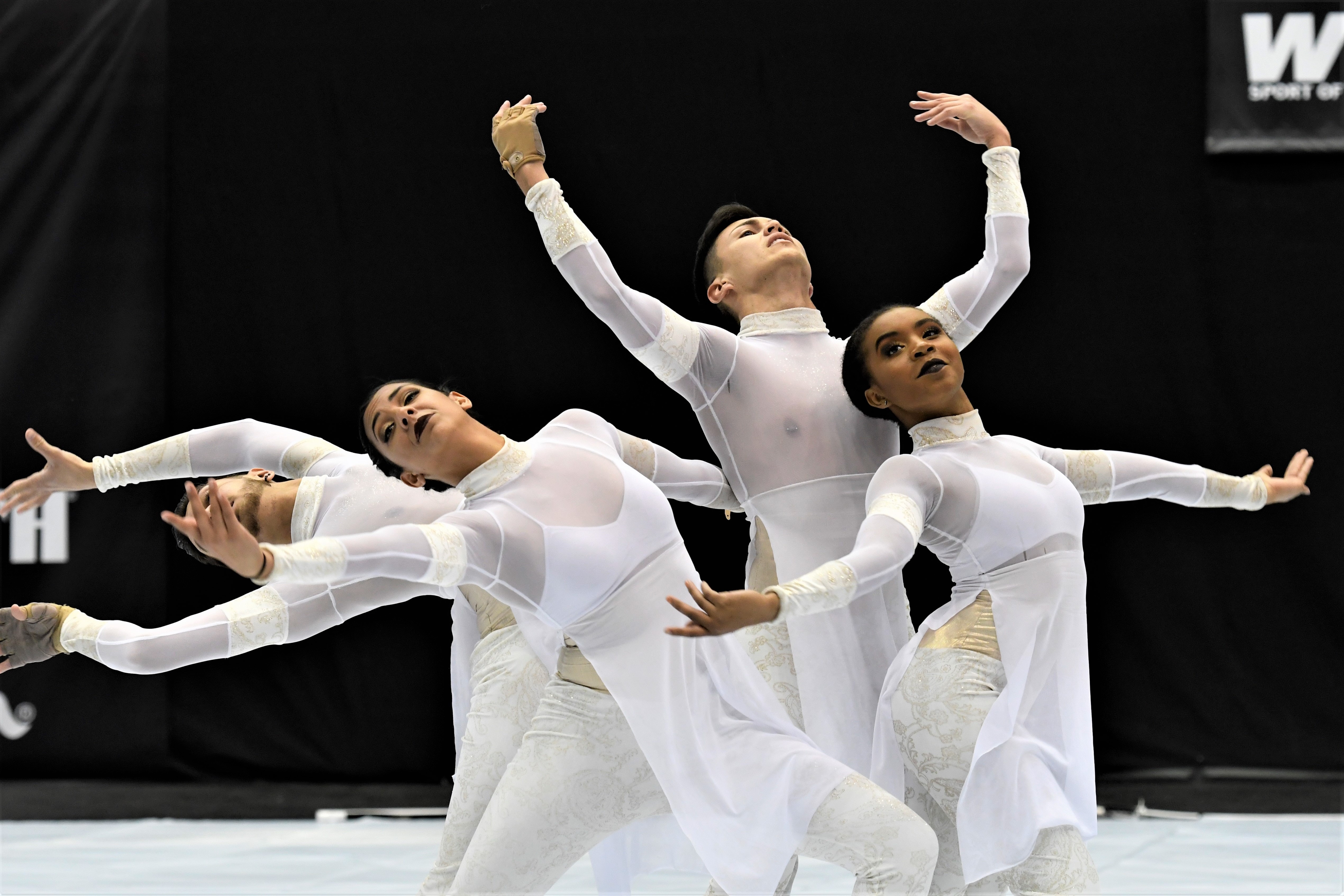 The emotional punch of the program, made stronger by the performers' incredible commitment to their expressive vulnerability, rests upon the scaffolding of an original composition of music. The soundscape was lovingly crafted and arranged by Mario, with the help of colleague Matt Hernandez—a composer, arranger, and instructor based out of Southern California. This was Mario's first foray into the music arrangement universe, and one that, despite its challenges, he anticipates pursuing again in the future.
"[It opens up] a whole new world," Mario says, one in which he has the power to adjust each and every detail to his liking. In this way, he felt he was able to craft feelings and aesthetic in a very tangible way.
Just as the finely tuned details of the show came together as a masterful symposium of emotion, sound, and physicality, so too did years of growth for the organization. Since 2006, Mario has built Diamante—based out of Anaheim, CA— from the ground up, never wavering in his unique aesthetic and recognizable style of choreography.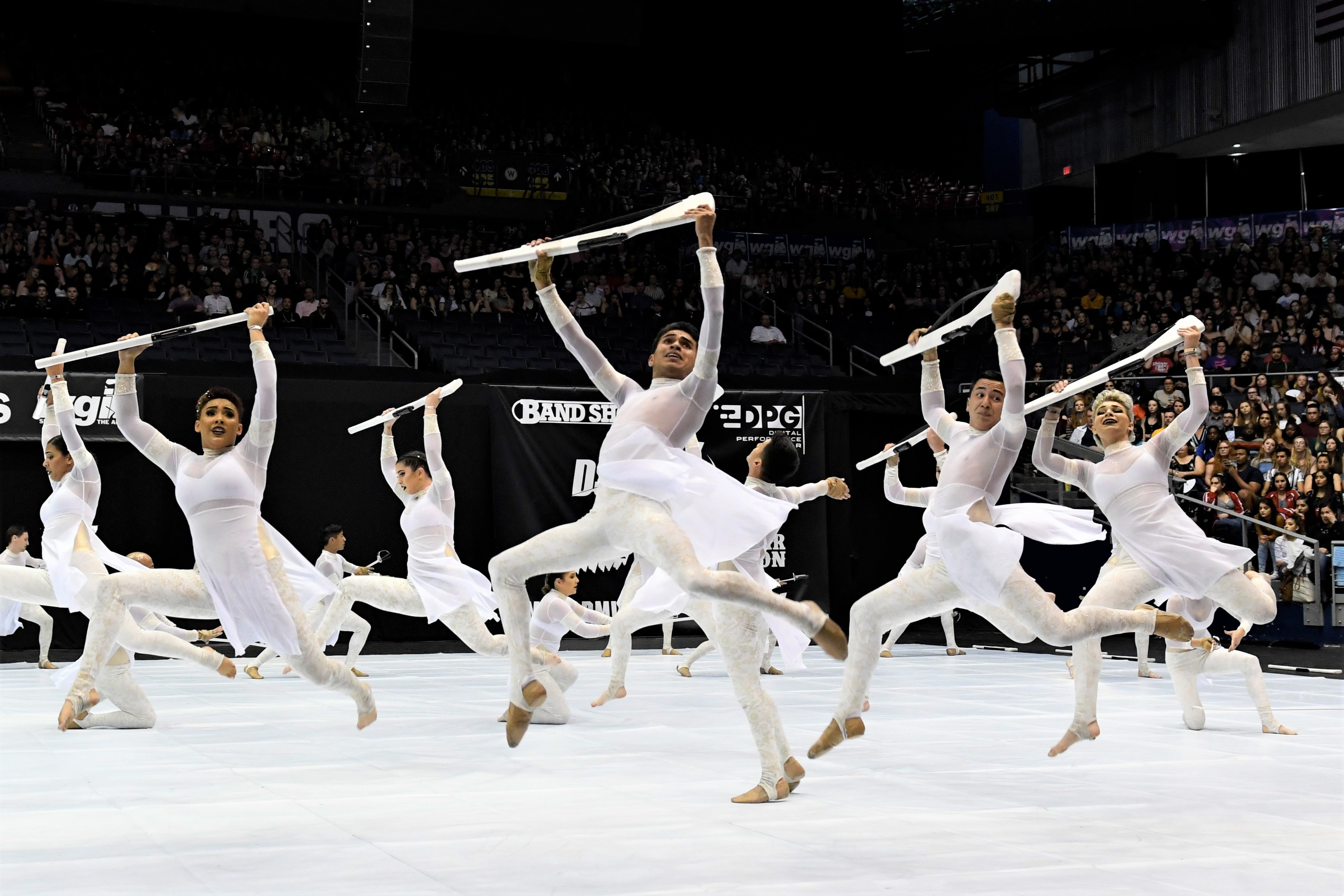 Constantly by his side for the better part of almost twenty years has been Brandi Ramirez—his wife, the mother of their daughter Bella, his partner in life and in pageantry, and his own soulmate. The two have built upon their relationship a color guard empire: managing and designing for many successful groups and their uniform company M. Ra Couture. Brandi has helped to elevate Diamante from the inside-out, serving as a veteran performer, lead technician, and designer at Diamante for nearly all of their past 14 seasons. "She is a vital key to the success of the program," Mario gushes. He emphasizes that Brandi morphs his wonderfully crazy ideas into an even more wonderful reality: "I always tell everyone: 'If you like what they're doing, thank you; if you like how they're doing, that's all Brandi.'"
He feels that much of Diamante's success can be attributed to the longevity of their partnership. Of Brandi and their staff, with whom the pair has worked for years, he says, "We know exactly what we need, when we need it."
From the pinnacle of the activity, Mario now looks back with clarity and gratitude at the times he faced disappointment. All of the low points, missing finals by slivers of points, personal and organizational setbacks, and hard work all have led to this moment. He recalls words of wisdom from prolific Avon HS color guard director, Daniel Wiles, that have stayed with him over the years. According to Mario, Wiles encouraged him to keep plowing onward. "Get up," Wiles said. 'Don't you stop doing what you do."
"I always go back to that conversation," says Mario.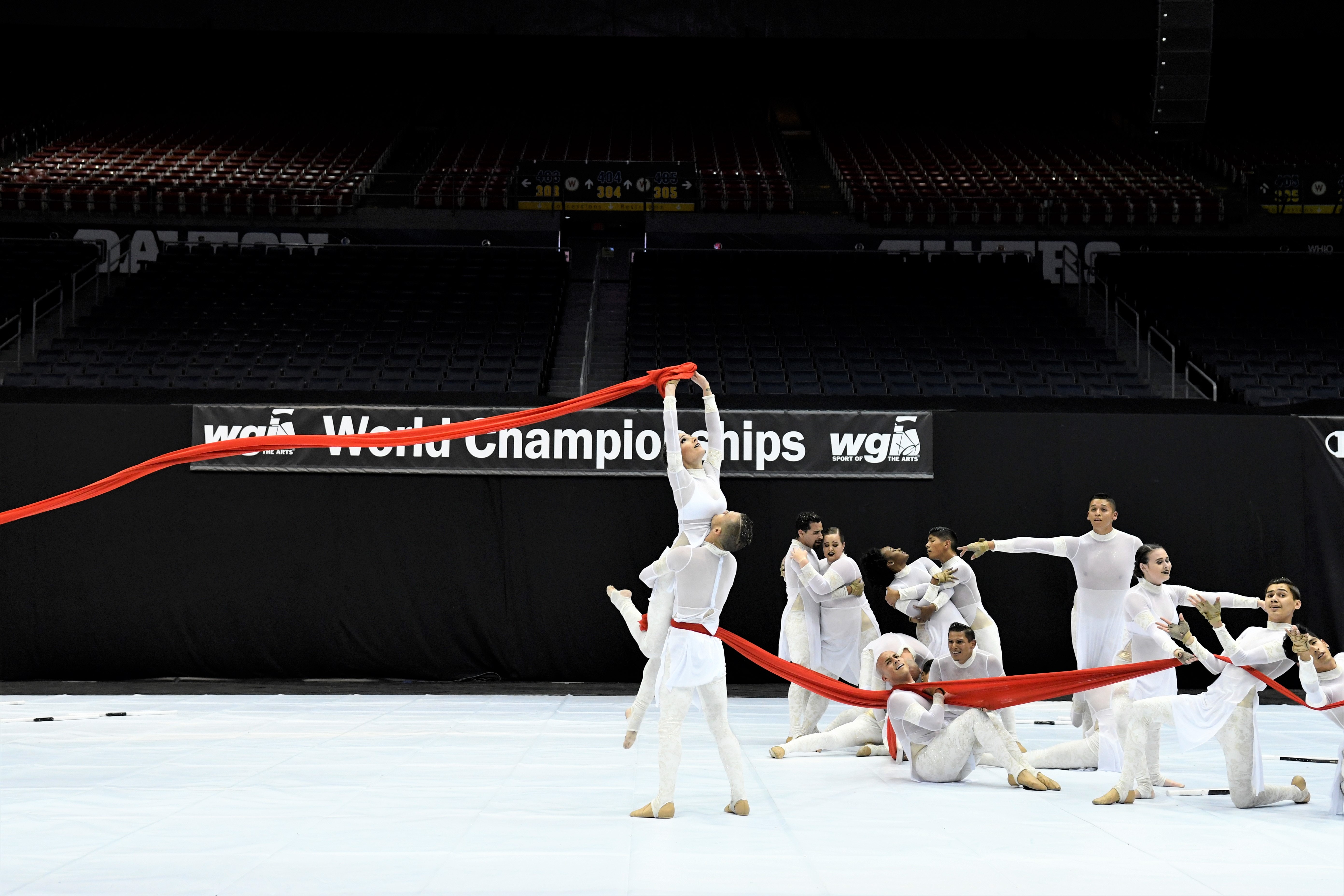 Heading into the 2019 season, Mario knew his program was ready to ascend the competitive ranks of WGI. Although Mario always designs for the enjoyment of the audience, he took extra care to highlight Diamante's unique talents and unparalleled style in a significant way. He points to a very intentional portion of the show during which the performers are entangled in a precarious weight sharing phrase for the entirety of one minute and fifteen seconds. One partner traverses the floor and performs rifle choreography, while the other navigates the ever-moving expanse of their partner's shoulders. The pairs move with finesse and impressive strength for an improbably long amount of time. The liftee hangs suspended—sometimes upside down, sometimes hanging at impossible angles—and seems to float across the floor.  The moment is stunning, innovative, and unfeasible—and yet, the cast executed it with amazing grace and success.
"I literally said, 'I'm gonna write a part that no [other group] can touch," Mario remembers. "Diamante is known for our acrobatics and all of our partnering and weight sharing…how can we add a rifle and not be stationary and completely knock it out of the park?
Knock it out of the park is what they did—with this moment and the striking program as a whole, Diamante earned themselves a bronze medal at WGI World Championships this past April.
"Diamante is a different level now," says Mario. "It has to do with the level of execution, the membership, the staff and what they do; the design—the whole package has been unified so strong, and I think it's just going to keep growing from here."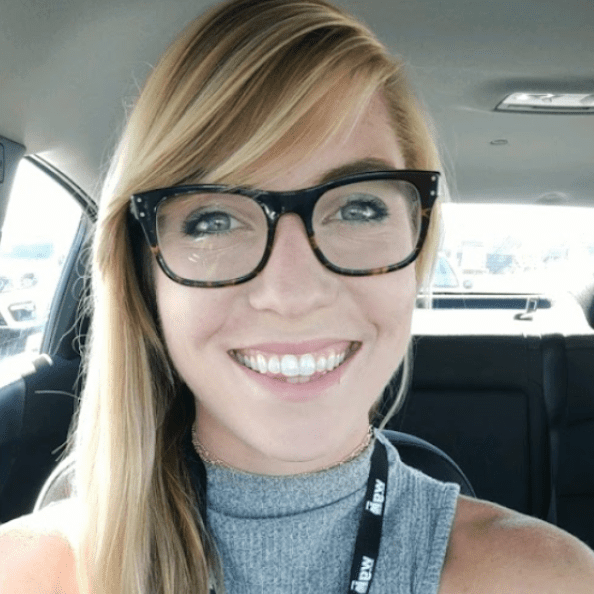 Jenny Lyons is a freelance writer and master's student of writing at San Francisco State University. She has a BA in Literary Journalism from the University of California, Irvine. She is an alumna of WGI, having performed with the Santa Clara Vanguard Winter Guard from 2013 to 2015, during which time she was fortunate enough to become a WGI World Champion. Jenny has also marched with several drum corps including the Santa Clara Vanguard. When she is not writing, Jenny can be found continuing her passion for color guard through teaching in the Bay Area and serving as caption head to the Vanguard Cadets.