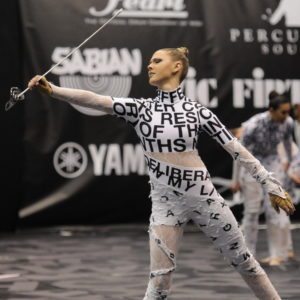 Color Guard is a combination of the use of flags, sabers, mock rifles, and other equipment, as well as dance and other interpretive movement. Winter color guards can be found in high schools, middle schools, universities, and other independent organizations, some of which are related to drum corps.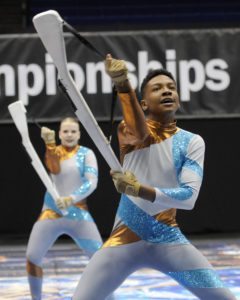 There are two levels of classification: Independent and Scholastic. Independent groups are self-organized and funded, sometimes they are an extension of a college program. Scholastic ensembles are programs that compete on behalf of their school. For both Independent and Scholastic classes, WGI offers competitive divisions of A Class, Open Class and World Class. This will allow ensembles to compete and be compared with other groups at a similar skill level. Ensembles in A Class use a beginners skill set, Open Class has an intermediate skill set and World Class an advanced skill set. The Independent World Class has no age limit.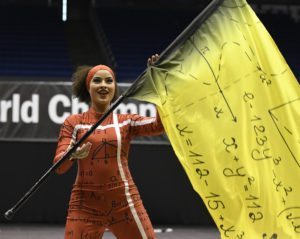 Founded in 1977, WGI Sport of the Arts has grown to include nearly 1,000 color guards competing with WGI. Winter Guard now exists in Africa, Belgium, Canada, England, Germany, Holland, Indonesia, Ireland, Japan, Korea, Malaysia, and Thailand and the United States.
The WGI competitive season begins in February and finishes in April at the Color Guard World Championships.