By Kellie Finch
Clover High School's indoor percussion ensemble is a prime example of how hard work leads to success.
Led by Director of Percussion Ryan Hall , the program brought Ancient Greece to Dayton, Ohio, with their 2022 production, "Medusa." The attention to detail and dedication from performers led Clover to a gold medal with a score of 97.800 in PSA finals.
Clover's display made the audience feel as though two different shows were being performed. It began with themes of innocence and beauty, shown by stark white uniforms and featuring lyrical dancer, Kylie Colocino, playing Medusa.
The show then completely transformed as Medusa was cursed, where white props and uniforms were swapped out for black ones, introducing the second Medusa, played by Jiyah Holmes.
Coming out of a temporary hiatus due to COVID-19, where performances were slim, and opportunities to march were next to non-existent, Hall knew that visual technique needed to be the priority as Clover entered its 2022 season.
"We knew our hands were up to par to compete in Dayton, but the movement was not there," Hall said.
The group did numerous reps of box drills to prioritize marching and practiced across the floors with Hall's wife, Kaitlyn, who is a dancer.
For the students, much of the mental preparation came from tuning out negativity and having fun, while the physical practice involved countless planks at the end of each rehearsal.
Noorah Elbarky , a quad player, focused on perspective and working together with her fellow students throughout the season.
"Figuring out how to build each other up and strengthen ourselves was important, and it helped us drive into Dayton with the best attitude," Elbarky said.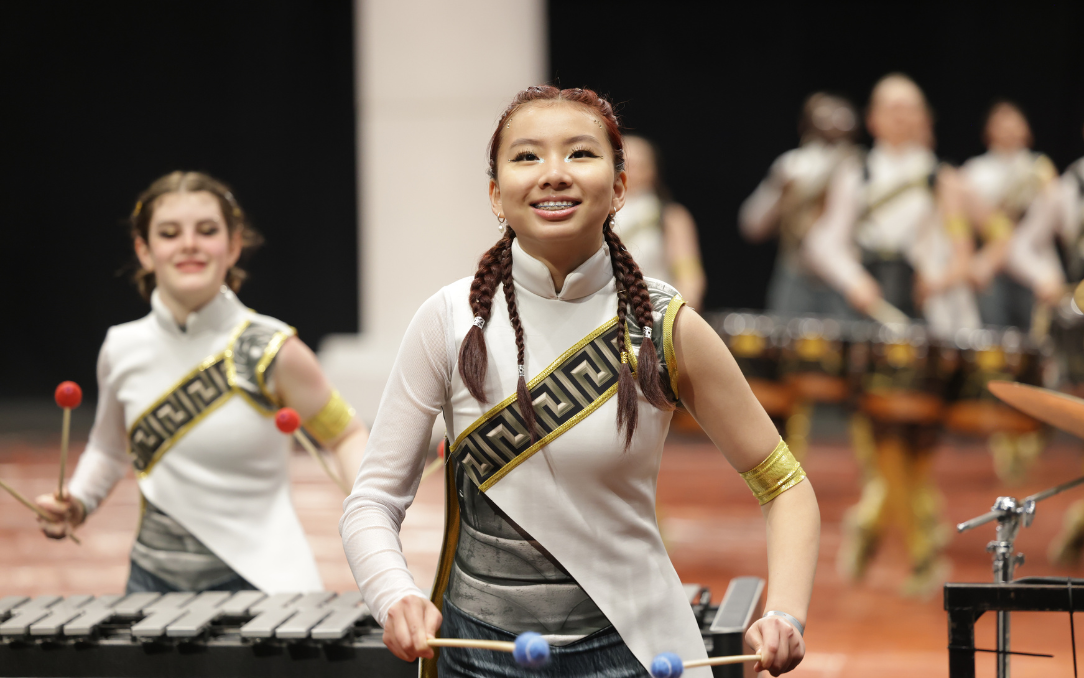 According to Hall, Although the acting in Clover's Dayton finals run was enough to draw the audience straight into the Greek myth, it took until two weeks before Dayton for students to fully embrace their characters.
After receiving second place at the Carolina Winter Ensemble Association (CWEA) championships, Hall began bringing guest clinicians into nearly every rehearsal to assist the students in understanding their characters more.
"I feel like I didn't teach for almost a month," Hall said. "I was getting kind of nervous."
With the help of the guest clinicians, the students began performing during rehearsal and were much more engaged, with a new face in front of them each day.
Logan Yorick, a bass drum player, said that simply believing the show would succeed in Dayton helped him sell his character.
"I knew the show had really good potential to do very well in Dayton, so I basically just had to tune out all the negativity and believe that the show was going to do amazing in Dayton," Yorick said.
Getting students out of their comfort zones was another priority of Clover's staff. Many of the students were young and had never experienced performing before, so the staff often got down on the students' level and worked with them, playing the music alongside them and showing the students precisely what the staff wanted, Hall said.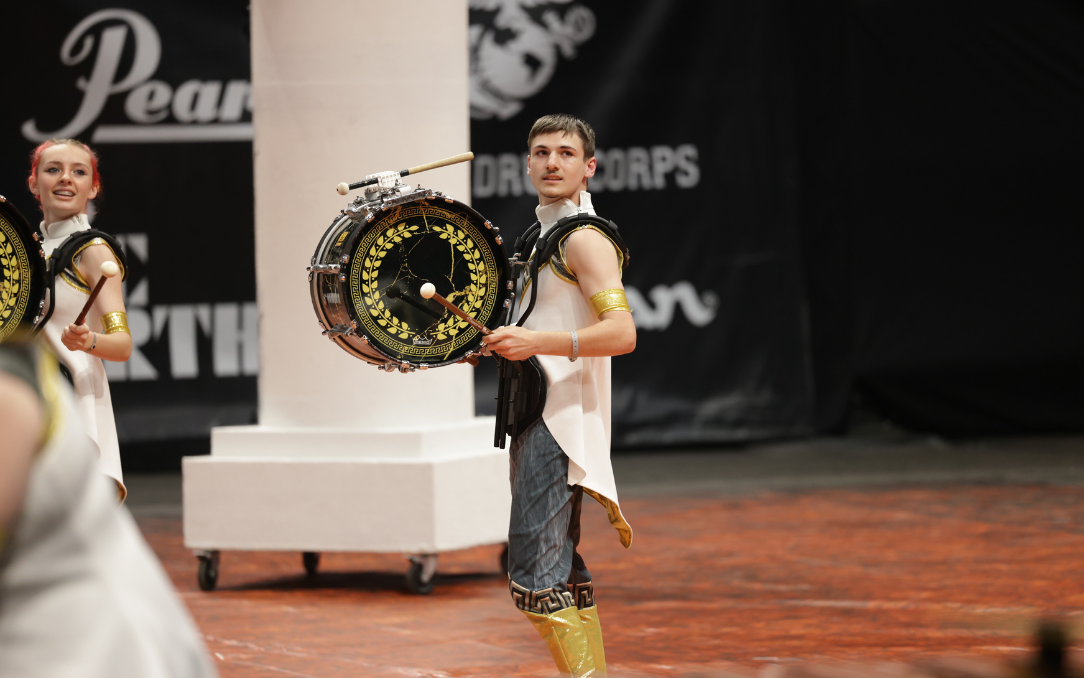 Marching arts activities teach more than music and visuals. Lifelong friendships are made, and students can connect with the audience more intimately, an example of which took place following Clover's finals run in Dayton.
"The coolest part in Dayton was after we won," Hall said. "We were down on the floor celebrating, and a deaf gentleman came up to me, and he said, 'My child does this, and I've been coming to these shows for years, and your show was the first one I understood from beginning to end.'"
Only three of Clover's students that season had been to World Championships before, Hall said. The entire experience was something new for the majority of the group.
Logan Smith, a quad player, said he was looking forward to experiencing a full season with the ensemble, as his first year was cut short due to COVID-19.
"I just knew I was going to love it," Smith said.
Jakob Sawyer, a snare player, said that above all else, the people of the season made him enjoy it as much as he did, practically becoming a family after four months together.
"I've never had such close bonds with such a tight group of people," Sawyer said.
Although Clover's 2022 season is now set in stone, fans were delighted to have been taken back in time through the ensemble's thrilling take on a classic Greek myth.
About the Author:
Kellie Finch is an undergraduate student at the University of North Carolina at Chapel Hill pursuing her BA in Media and Journalism through the Hussman School of Journalism and Media. At UNC, she is a member of the Marching Tar Heels in the tenor saxophone section. She participated in WGI winds during all four years of high school playing the alto saxophone, where she discovered her love for music and the activity through her experiences and the people she met.