In celebration of Women's History Month, we are honoring keystone individuals who are educating and inspiring the next generation of WGI. As we embark on our 45th anniversary season, we must acknowledge the importance of all women in the indoor activity and their roles in our success.
Cichele has been involved in the marching arts as a director, adjudicator, designer, and circuit administrator for over 20 years. Read more below about how her experiences in the activity have shaped her into the educator she is today!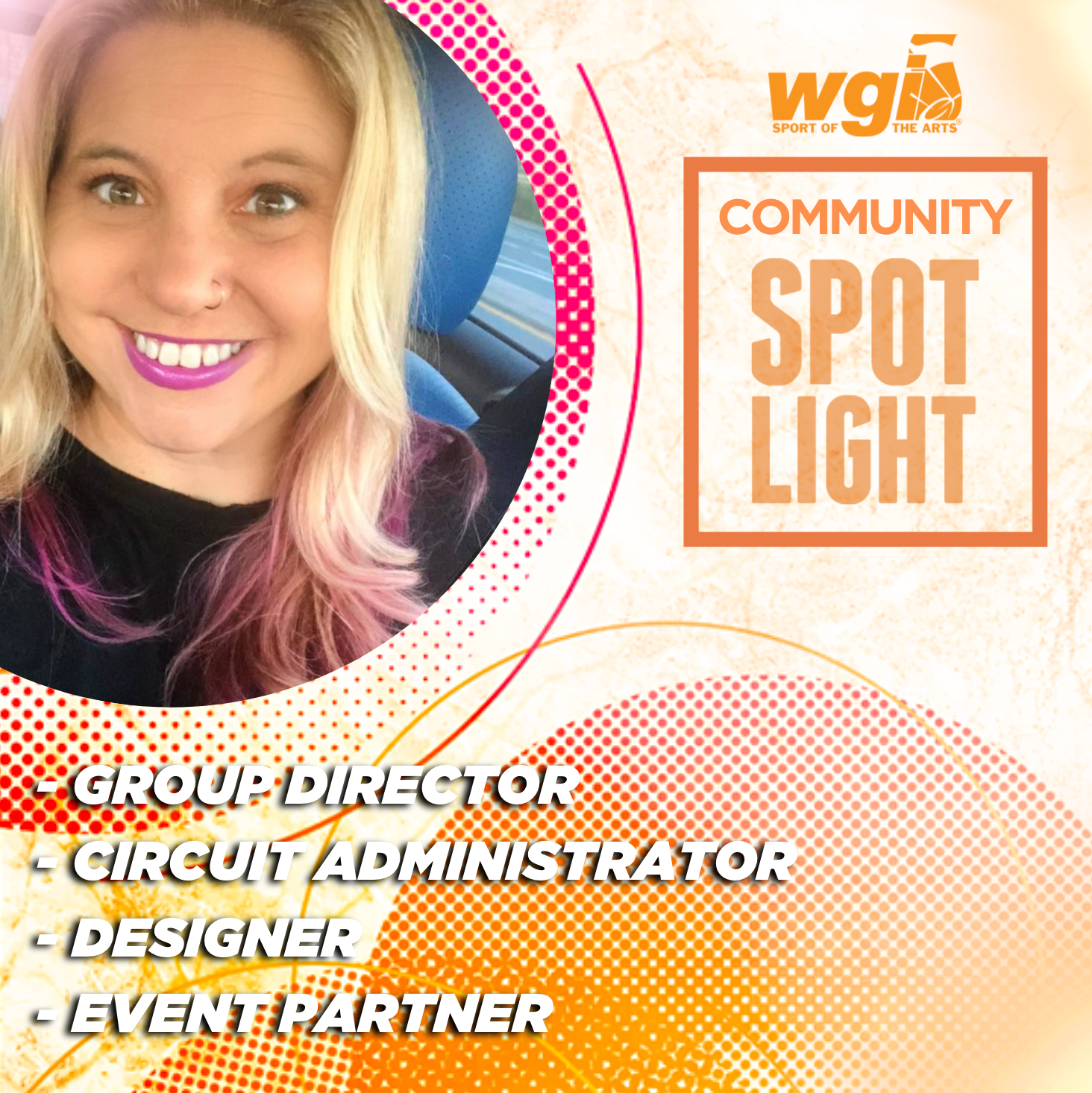 I served as the color guard director at Apopka High School (FL) from 2004 to 2012, and again from 2014 to 2017, and had the pleasure of taking them to the WGI World Championships six times during my time there. Building that program and seeing those performers, many of whom came from challenging circumstances, grow into great people who are giving back to the activity and to the world is truly one of my most cherished accomplishments. I am currently working as the director of the Seabreeze HS color guard in Daytona Beach and on the staff of the Lyman HS and Sebastian River HS color guards.
I serve as the Vice President for Marketing and Development at the Florida Federation of Color guards Circuit and have served on the Board of Directors there in various capacities for a combined ten years. I love helping our circuit grow and showcasing our incredible teams and performers. I'm particularly proud of our efforts to make our circuit a place where diversity is valued and appreciated and where all performers and staff feel like they belong. I've also worked as a timing and penalties judge for our circuit and WGI, and have served on the board of the Florida Marching Band Championships.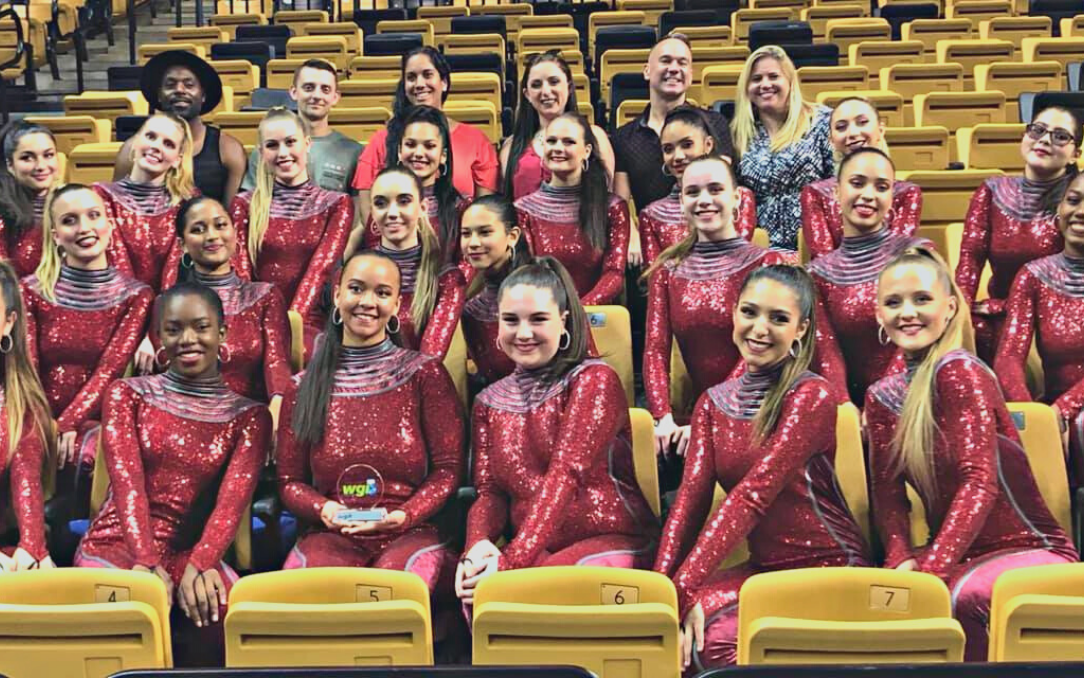 Professionally, I worked as a teacher and grant administrator for fifteen years in public schools before deciding to pursue interests outside of education. I began working as a freelance social media consultant and worked for several non-profits in the area. I'm currently the Marketing Manager at Digital Performance Gear, where I've worked for the past four years. I love that my professional work has finally collided with my passion for the marching arts, and that I'm able to help teams and organizations get what they need to be successful each season.
My favorite role in the marching arts has been as a collaborator on design teams throughout the country. My best friend and design partner, Stephen Porter, and I have had the opportunity to work with many programs over the past seven years after working together on our own school's projects since 2008. His support and encouragement have helped me build confidence in my work in show, soundtrack, and graphic design, and working on these projects together has been a great labor of love over the years.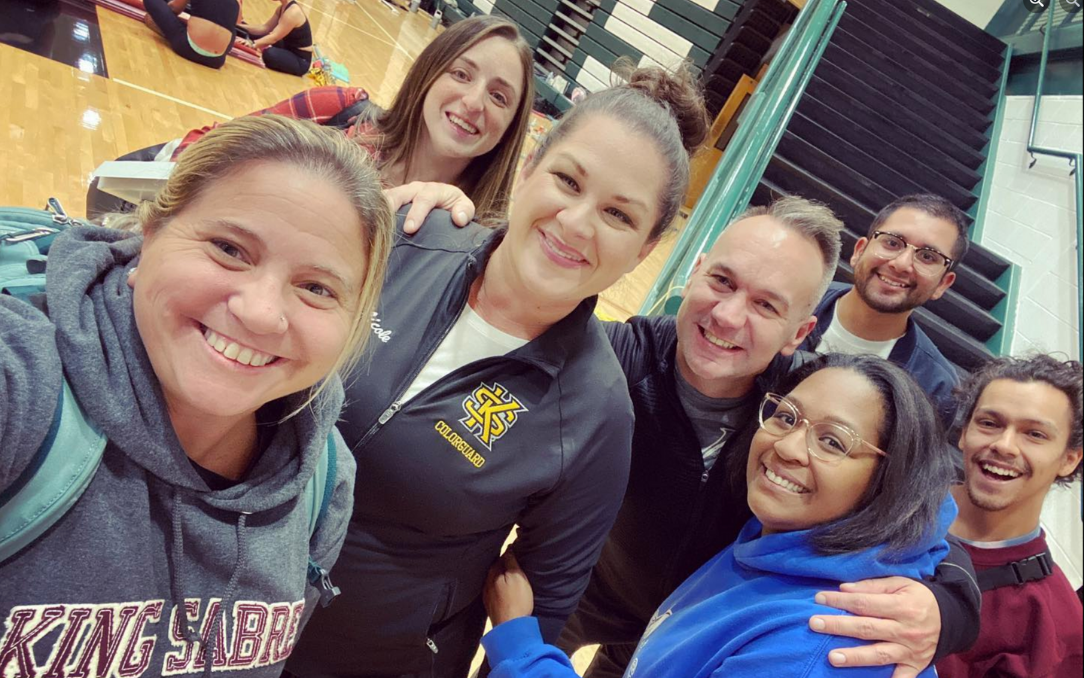 We have had the pleasure of working with Reverie Open for the past three years, and it has been one of the best experiences I've had in the marching arts. Reverie is an incredible group of performers led by an unparalleled staff of mostly women. It's been an absolutely enriching experience to work with such strong women on the staff and team who truly support each other. The design team at Reverie has been so supportive of my ideas over the last three years, and it has helped me grow tremendously as a designer. I'm still sad that our 2020 show was seen by so few audiences, because they were absolutely inspiring. Our 2022 show, "Just for a Moment," honors the women in our lives who are continually asked to carry the burden of resilience and strength for so many others, and I hope audiences are able to connect with this emotional message as we have.
My advice to aspiring young professionals in the marching arts is to find mentors and collaborators who share your vision, passion, and most importantly your values. Work with people who respect you and want the best for you, and make sure you reciprocate. Most importantly, remember that there are many paths to a destination- you don't have to take the same road that someone else has paved. In this world, your first career is unlikely to be your last, so take what you can from every work or performance situation and experience and build your personal toolbox until you find yourself in a scenario that allows you to put all that experience to work.