Carol Abohatab, one of the most recent inductees to WGI's Hall of Fame, has been involved in the marching arts since she was eight years old. From the beginning of her career, Carol was destined to blaze a trail through the activity and help push the indoor marching arts to new heights.
She started as a member of the beginners' team at Centurions Drum Corps, working her way up to the program's more advanced corps the following year. A few years later, one of her Drum Corps instructors offered her a spot on his winter guard team, and, of course, she said yes.
"At 12 years old, I was traveling for hours on weeknights and weekends to participate, and I absolutely loved it," said Abohatab.
In 1980, Carol and some of her friends from the 27th Lancers traveled to Cape Cod, Massachusetts, to watch their first WGI competition. She recalled, "I was totally bitten by the bug before, but this was the hook, line, and sinker. I just knew I'd do it for the rest of my life." Then, in 1983, she was asked to fill a spot in Quasar's show, and afterwards, she continued her spinning career with programs like Érte and State Street Review. Following her age-out, she was asked to return to State Street Review, this time as an instructor. Since then, she has taught at Emerald Marquis, San Jose Raiders, SCV Winterguard, and a few high schools in her area.
When she began as an instructor, Abohatab utilized the teaching techniques of those who taught her. She said, "Initially, I focused [my] efforts on the body being the motivator for everything…Later, with encouragement from Karl Lowe and others, I made videos, presented at spinfests and judges' meetings, and incorporated new language into the [marching arts] manual."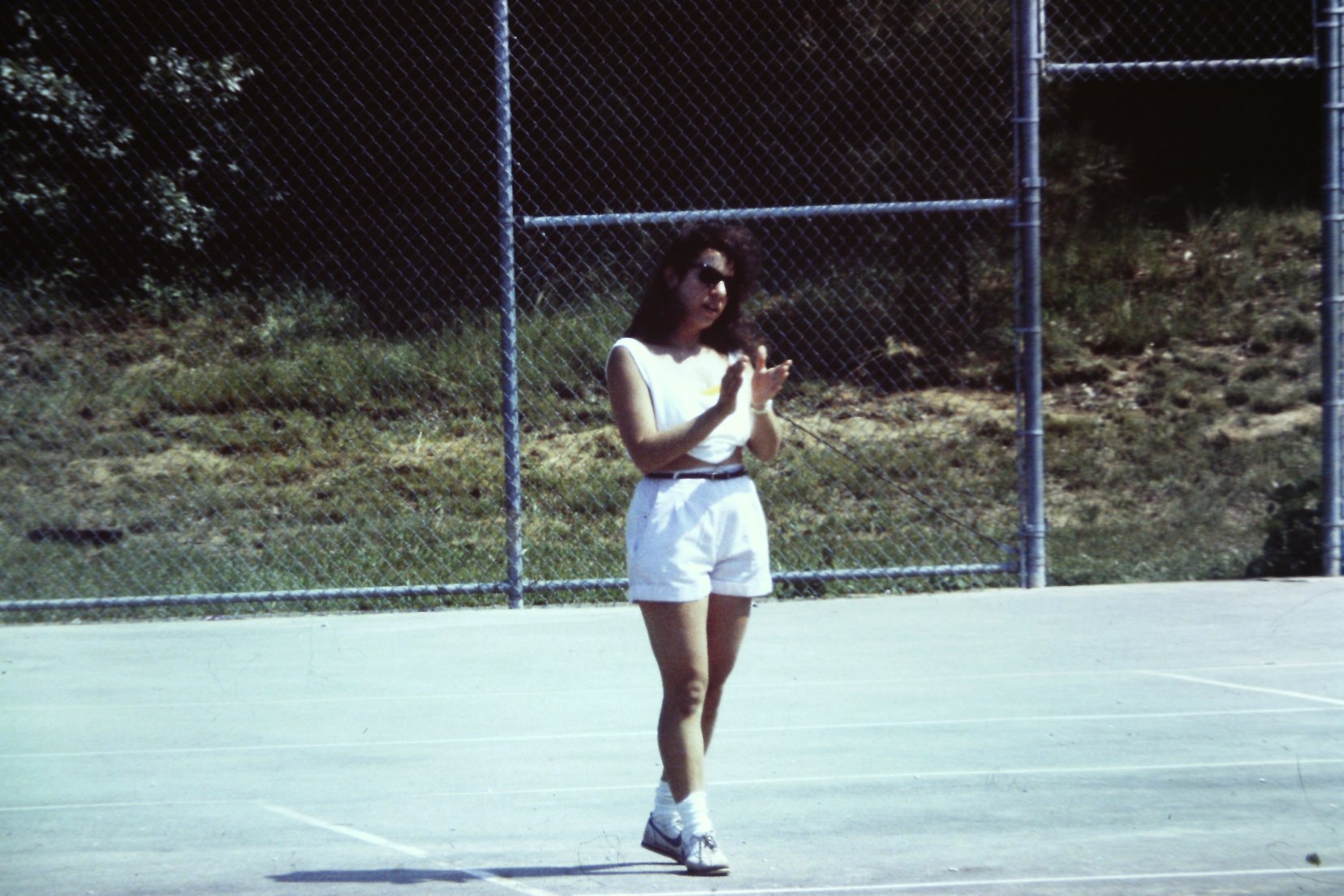 When Abohatab started performing, the sport was based primarily on 'marching,' but slowly, movement became a much more critical factor in a group's performance. The marching arts have evolved even further since then. "Over the years, I think the marching arts has become much more than an activity; it is an arena of sorts, an educational platform, and somewhat of an institution where people not only perform and compete but can get an education."
Abohatab currently teaches at Fantasia and is a guest instructor at Fusion. As an additional duty, she judges for a few local competitions when she has the time. Abohatab says, "My favorite thing about being involved in WGI is the people – and the connections – over the years. I love seeing old friends and colleagues, meeting new people, and I love….seeing the performances; their energy is infectious."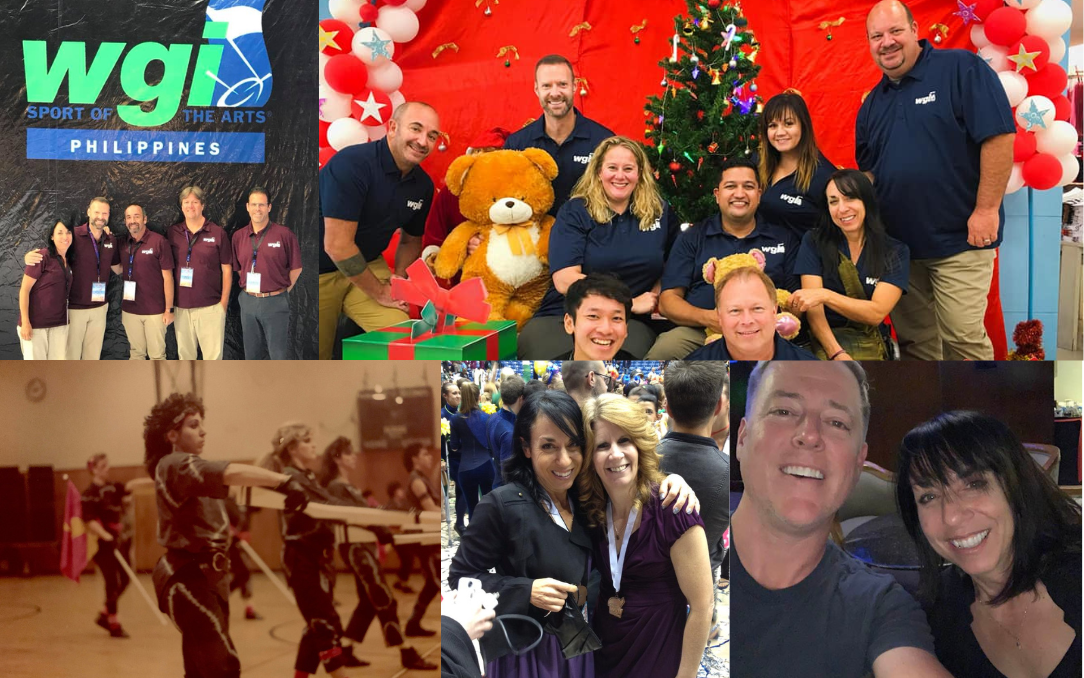 Looking into the future, Abohatab says, "I would love to see our next generation of educators be fearless in trying new ways to stage, write, and break boundaries. Breaking the rules is how many of our current rules came to be and how many of the iconic creations that we take for granted came to exist."
Abohatab exclaimed, "I am grateful to my instructors and all those whom I've taught over the years. I'm grateful to the people I performed with, many of whom are lifelong friends, and of course, my colleagues; they all inspired me in different ways. The bonds that are created, and the experiences are what you will remember long after the scores are announced."