By Kellie Finch:
Avon HS Winds truly embodied the phrase "The sky's the limit" with their 2022 production entitled "Murmuration." Students stretched their wings and took to the air to produce a showcase that even the most elegant avians would be proud of, resulting in a historic score of 99.175 in WSW finals in Dayton.
Receiving such a momentous score raises the question of how the ensemble reached its peak. Avon HS Winds Director Matthew Harloff said that Avon approached its season like any other ensemble: going back to the basics with visual and playing fundamentals.
"Ultimately, the most important thing is developing those skillsets to be able to do all the things that we want to do," Harloff said.
Staff worked with the students on everything from the "old-school basics" like marching and playing to spending time bettering the kids' acting skills to connect with the audience and bring their show to the next level.
"I think what the kids really love about the winds is that it's a different kind of environment," Harloff said. "It's a little bit more intimate than the marching band world."
Building a quality show requires starting at the very bottom and building your way up, with different levels of fundamentals to master, Harloff said. Working on the basics isn't always fun, but it makes a good show that much greater.
"It's boring for the kids sometimes, but it's like eating your vegetables," Harloff said. "It's good for you – you gotta do it."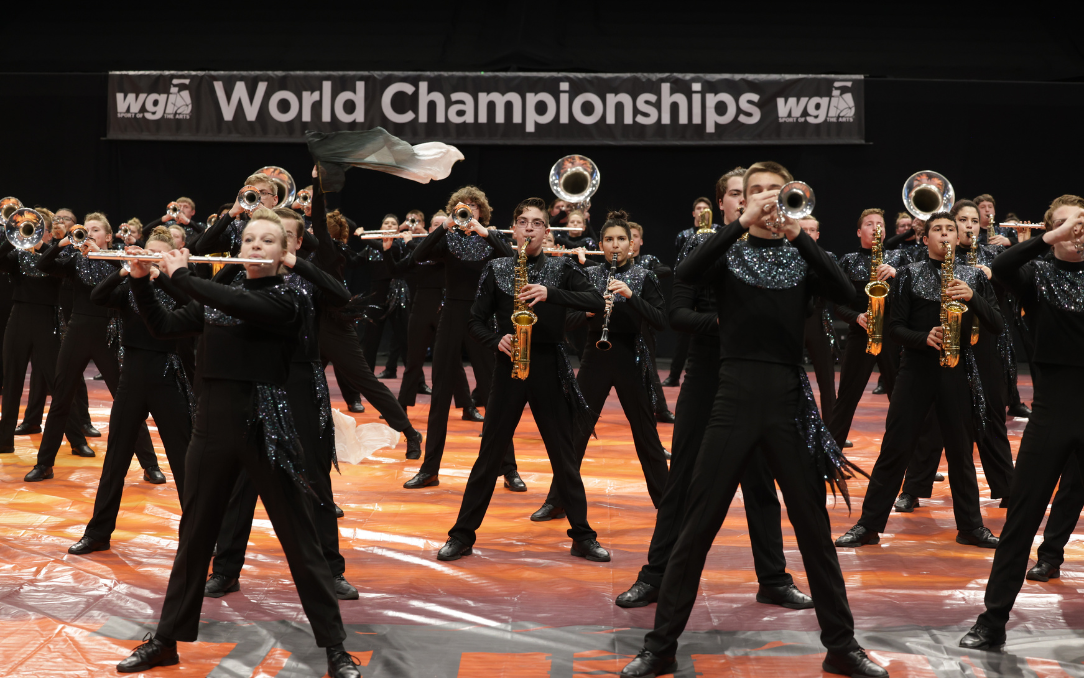 Through the lengthy rehearsals and never-ending reps, it can help to factor in breaks and "fun" moments for the students every once in a while, Harloff said. This is something that Avon's staff continues to push year after year. "We try to create moments that the kids will remember that have nothing to do with the competition, maybe not even with the performances."
Breaking up the season's craziness with activities like bowling or going to the movies keeps the students from becoming burnt out and provides them with good memories to hold onto.
"When the season is over, I want [the students] to write down five things they remember that they loved and that they're glad happened," Harloff said.
Although indoor season often feels infinite and motivation is seemingly nowhere to be found, as the show develops, that drive returns, reminding students of why they love the activity.
"As they learn the show and they love playing what they're playing, and they like performing what they're doing, they have a great time," Harloff said.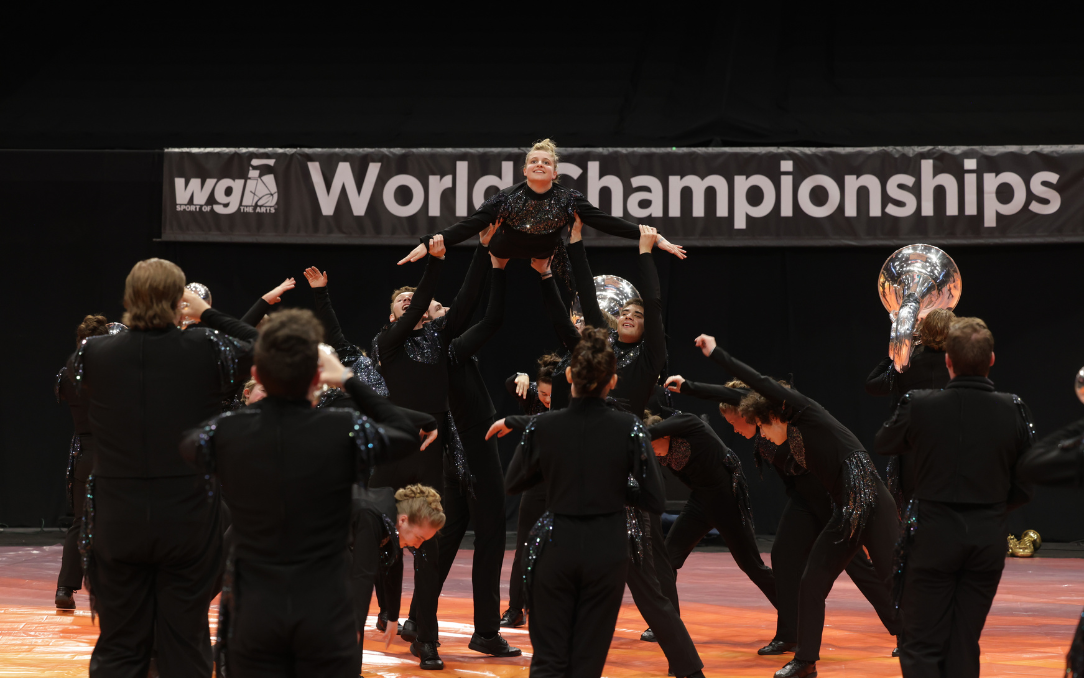 Playing, Playing, Playing
Avon HS's winds program benefits don't only go to the winds students. Offering the extracurricular at such a high level benefits the entirety of the high school's music program, and it all comes down to the students getting some extra playtime in.
"Our kids play their instruments more," Harloff said. "It ultimately has made everything in our program better."
The winds group's positivity also facilitates a sense of togetherness and friendship that carries over into other aspects of Avon's music program, creating a bond that provides an extra boost to an already successful organization.
"When you get the kids on buses, and you get to go places, and they get to be with their friends and all that, they love that," Harloff said. "It's a great experience for them, but it helps our entire program out."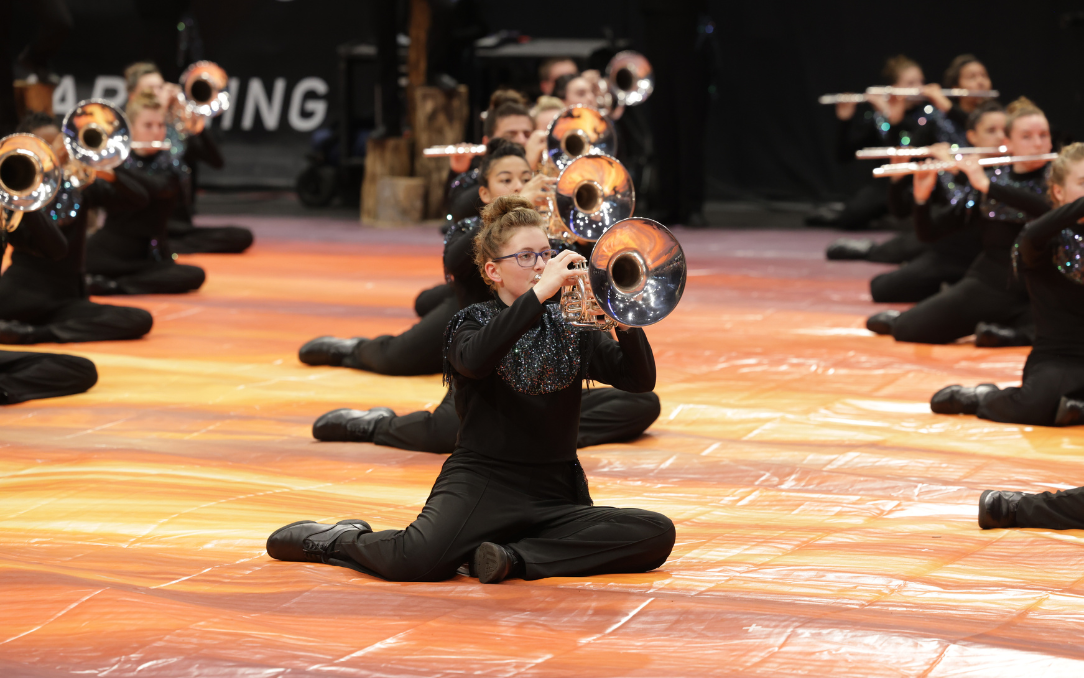 Most performers who have experienced the excitement of WGI would agree that there is no better feeling than finishing your finals run-through knowing you could not have done better. Sometimes, that feeling surpasses the joy any score can bring. For Avon and Harloff, while their score was an incredibly pleasant surprise, Harloff said the true joy came from the special feeling everyone felt after stepping off the floor.
"We performed incredible that day," Harloff said. "We were so happy that our best show was that last show."
Part of the excitement that often comes from a U.D. Arena finals run is the audience and how supportive it can be, pushing the students to perform just that much harder.
"What I love about WGI is that it's hard to match," Harloff said. It's the environment that can be created with an electric performance."
Harloff said that the season as a whole was wonderful to experience with his students, especially the rush of emotions everyone felt after it came to a close.
"It was just such a special year," Harloff said. "The kids worked hard. It was just one of those years you didn't want to end."
About the Author:
Kellie Finch is an undergraduate student at the University of North Carolina at Chapel Hill pursuing her BA in Media and Journalism through the Hussman School of Journalism and Media. At UNC, she is a member of the Marching Tar Heels in the tenor saxophone section. She participated in WGI winds during all four years of high school playing the alto saxophone, where she discovered her love for music and the activity through her experiences and the people she met.