"Music was his life, it was not his livelihood,
And it made him feel so happy and it made him feel so good.
And he sang from his heart and he sang from his soul.
He did not know how well he sang; It just made him whole."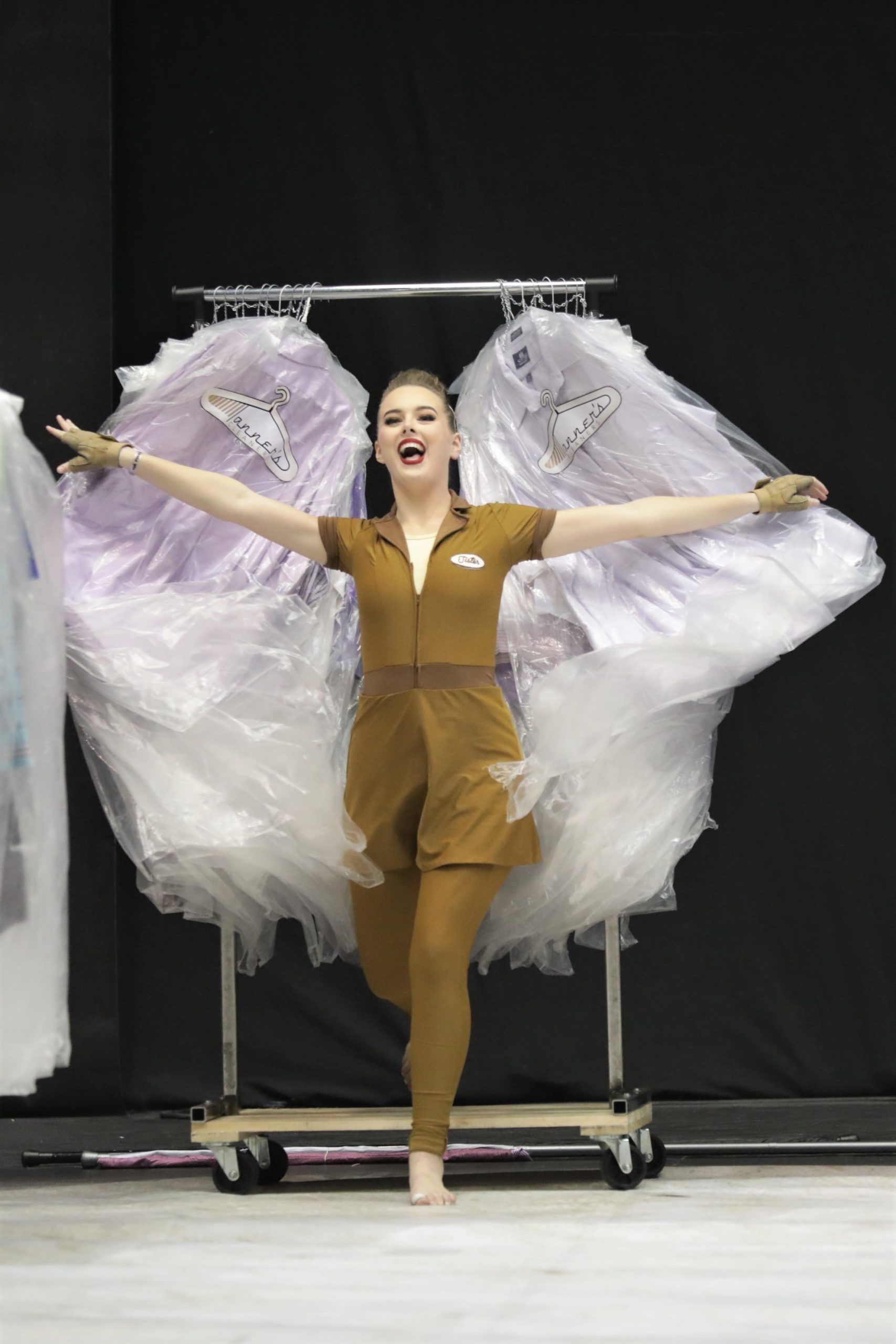 In 1990, an eighteen year old Daniel Wiles watched WGI finals from his seat in the Buffalo auditorium in Buffalo, New York, and found himself enraptured with these lyrics.
They were painfully simple. Beautiful.
Harry Chapin's song, "Mr. Tanner," made his heart both flutter and ache then, as it still does today. Roughly 30 years before he would be inducted into WGI's Hall of Fame for his work as a designer, Wiles was simply a young performer and—above all else in that moment—a fan, falling in love with a color guard show. On the floor that evening was Blessed Sacrament from Cambridge, Massachusetts. Clad in long, simple black dresses and gliding over an expansive white floor, Blessed Sac's performance that night would not only earn them a tied first place finish with San Jose Raiders at 97.20, but would be a formative evening in the career of young Daniel Wiles.
"I loved every bit of it," Wiles remembers fondly. "I wanted to be those designers, and I just fell in love with Harry Chapin that night." Three decades and an illustrious career as a designer and educator would pass before those two loves bloomed to fruition in Avon's 2019 program, "O' Night Divine," which would earn a gold medal in WGI's Scholastic World division.
Wiles had held this program in his heart as a potential show for years, but he officially planted the seed with his fellow Avon designers over five years ago. He pitched the show upon the premise that Avon bring to the arena a simple, fun, accessible, and yet emotionally nuanced program. He remembers assuring them, "I know this will be great."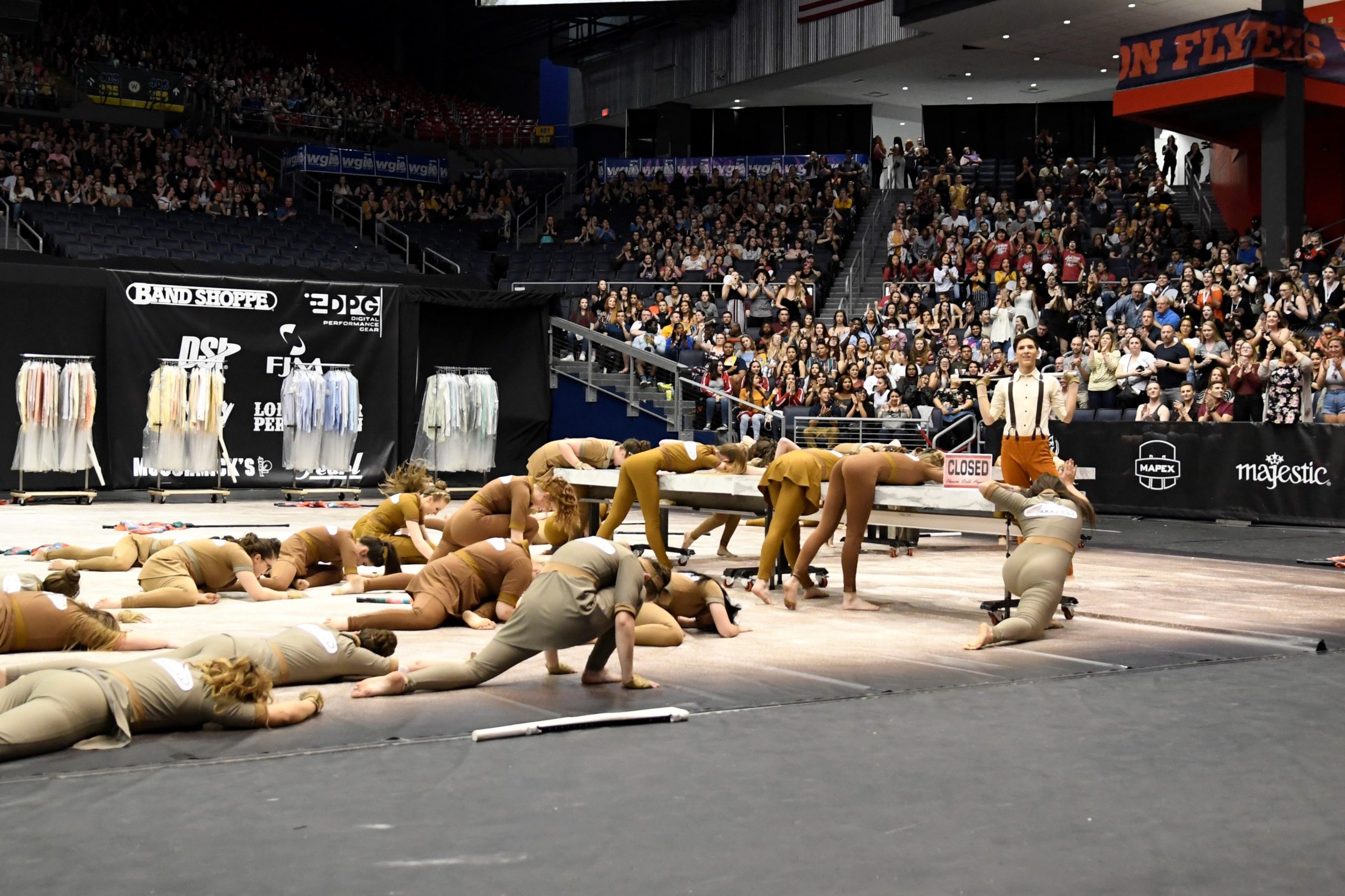 Then came the perfect Mr. Tanner: a young student named Lance. About two years ago, Wiles realized he would be the performer to bring Mr. Tanner to life. He surpassed all expectations, solidifying his spot in WGI's memory as a truly captivating soloist for years to come.
With the protagonist in place, the team started to lean into the storytelling aspect of the program. "We'll tell the story. We'll get people. We'll choke them up. Make people smile. It will be charming. Have a sense of melancholy. It will be great," Wiles remembers of outlining the process. "…and it's got all this history."
People immediately gravitated toward it without always knowing why, Wiles says.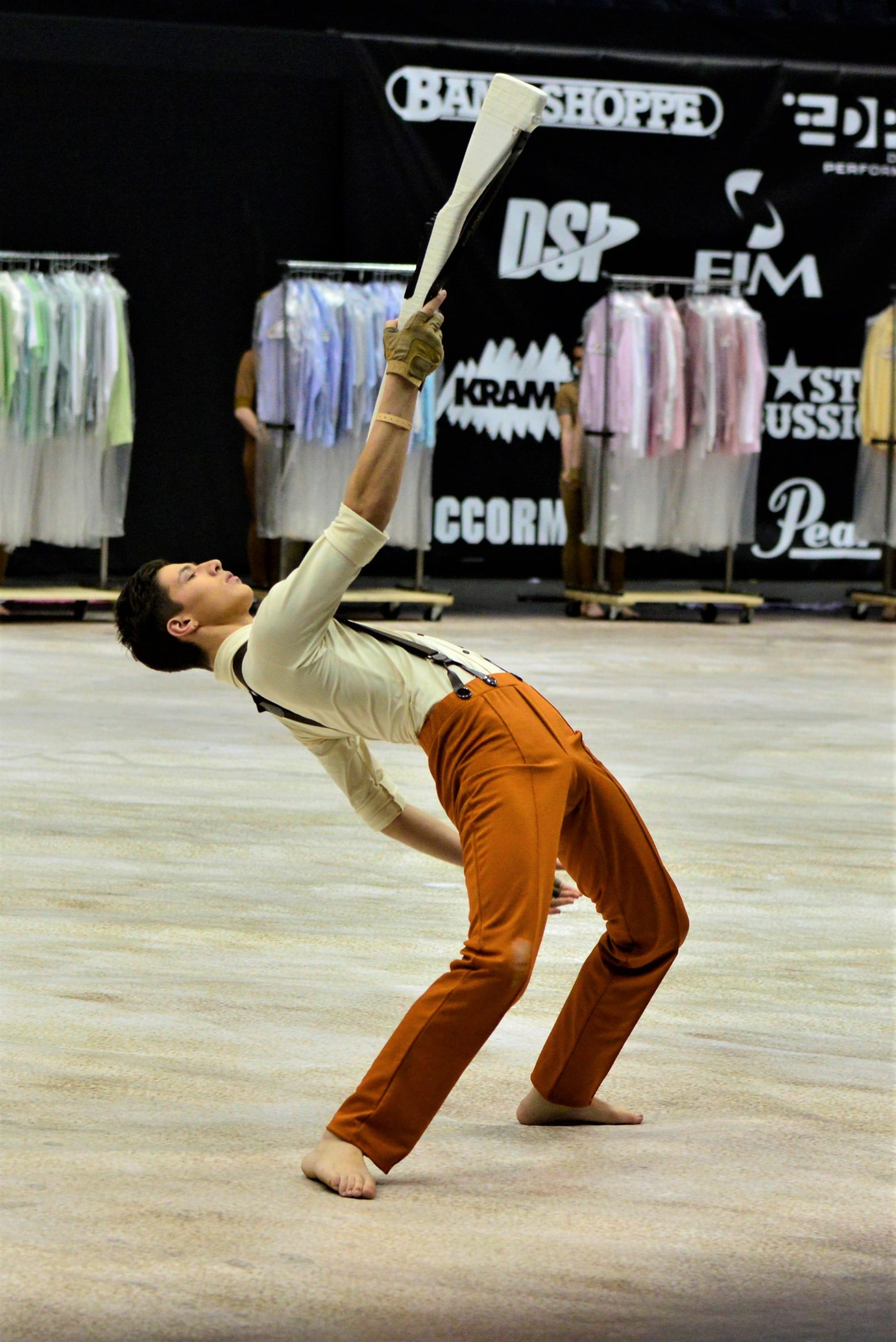 In an activity that is always looking forward, pushing boundaries, and lifting its standards, Wiles—who is consistently at the forefront of this growth—has found a look back at "what came before us," to be revitalizing.
He also nodded to Carmel's reimagining of "This Women's Work" last year. "[These shows] were 30 years ago," he says. "They had a black costume and a white tarp. You didn't have a title; you didn't have a theme. We can put a 2019 spin on this!"
Beyond this, in his 20th year as the Guard Director and Artistic Director of Avon's band, he says that he and his team are always looking for ways to build a program differently than the year before. "If you look at Avon for the last 5-6 years, we've done something that gave us a vehicle," he says. For 2019: "What about a laundry cart?"
Love was in the details of this program. Each performer wore a custom embroidered shop uniform complete with a custom logo—designed by Chad Doogan at Dance Sophisticates.
"Michael [Townsend] and Chad and I met and figured out colors; Blake does the flag designs…" Wiles remembers. "All of it just came together, and that's why it's magical!"
He points to detail after detail that elevated "Mr. Tanner" to its transcendent state: The laundry counter as a stage; Mr. Tanner singing in his favorite coat; the timeline of the show running parallel to an eight hour shift; clapping free hands under a toss timed to the lyric "applause"; and the upside down catch on the word "flaws." The list is as delightful as it is staggering.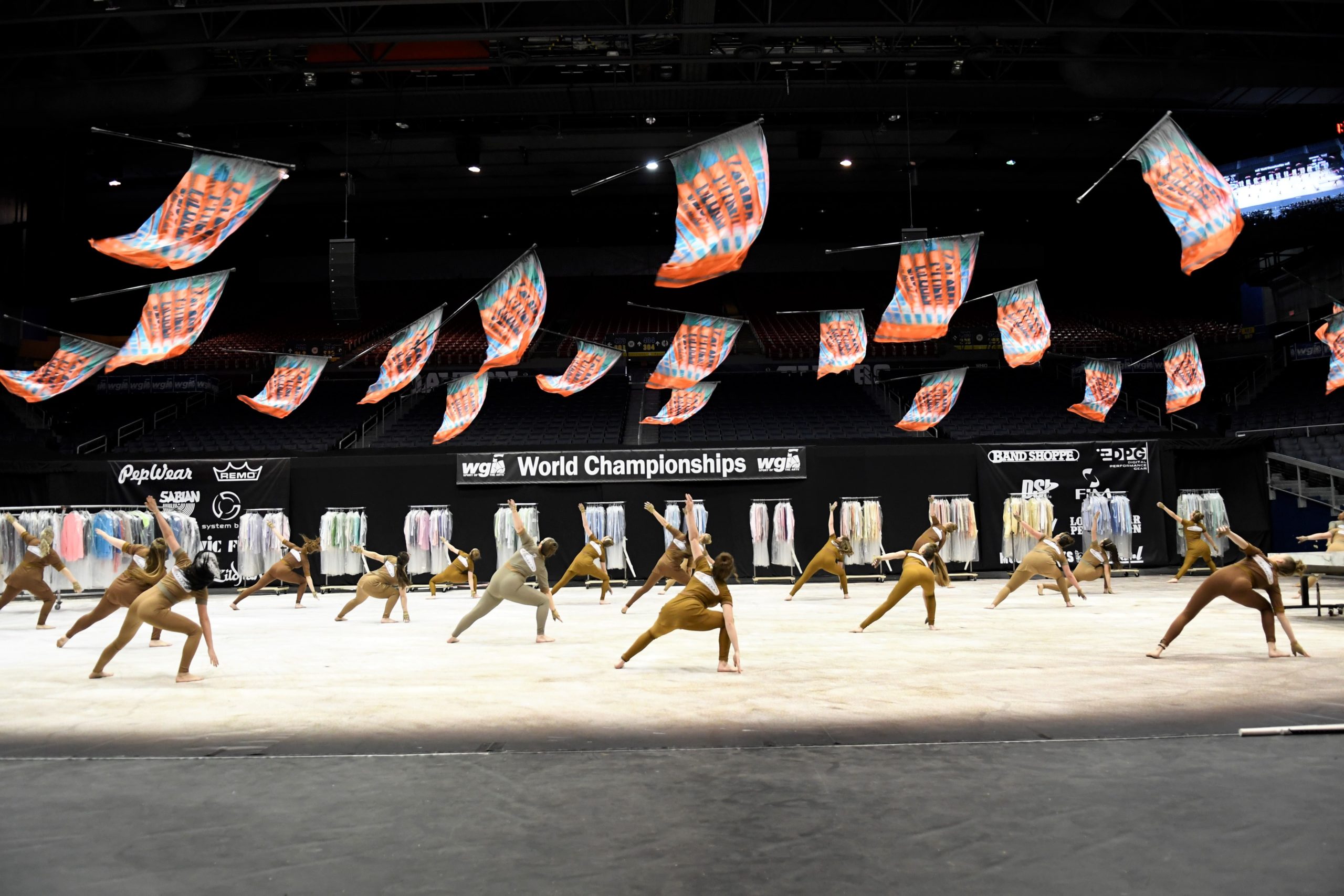 A favorite detail, and perhaps one of the most loving, though, was hidden in the laundry rack props. Hidden among treasures bought—and eventually re-donated to a local Goodwill or returned to their owners—hung a costume from the inciting program, Blessed Sac 1990. In its esteemed ranks hung past Avon uniforms and sentimental pieces.
"There's all sorts of stuff on the rack. If there was a shirt the performers really wanted, if it's an empowering shirt. Put it in the show!" Wiles says. These are the tiny stitches in the final product that made the cast fall in love with the show, Wiles says.
Daniel Wiles though, was perhaps most enthused about one particular moment of the show: the line, "He came home to Dayton." As the first program to perform the song in the University of Dayton Arena, Avon gave the line new weight and nostalgia and drew a warm and decisive crowd response all three nights last spring.
"That's one of the things I'm most excited about. I'll cry my eyes out," Wiles predicted on Finals evening.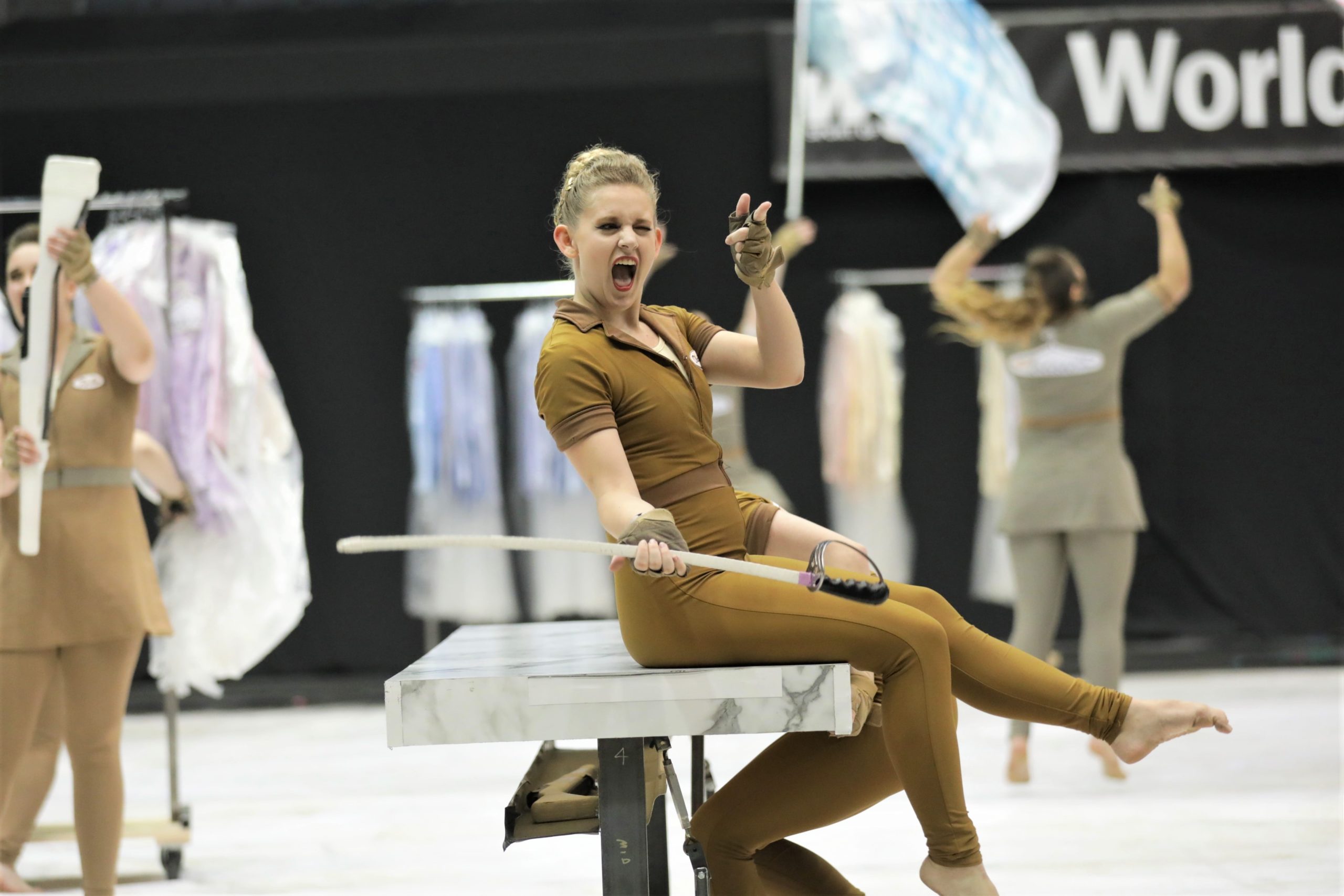 It was this bloom of emotions, this reverence for the past and hope for the future from which such a unique and joyful championship program grew. On the value of the show's theme, Wiles says, "Maybe we had a dream that might just not pan out, but it doesn't matter. Those dreams are what make you who you are, they're what fill your soul." he says. "That's what I love about it, and I think that has what made people love this show."
"We all can identify with that. There's a sadness to it, but you don't give it up. If you love it, then darn it, do it."
It is all too perfect then, that Daniel celebrated both a WGI Scholastic World Gold and his induction into the WGI Hall of Fame in a year that pays such heavy homage to the activity that he fell in love with all those years ago.
"It's my life's work," Wiles says. "Nobody had a job like that back in 1990, but those Hall of Famers are what I wanted to be; so, if they think I'm any good, that means more than anything to me."
One conversation with Wiles—a compassionate educator and a passionate creator—makes obvious why the lines of Mr. Tanner call so strongly to him: "He did not know how well he sang; It just made him whole."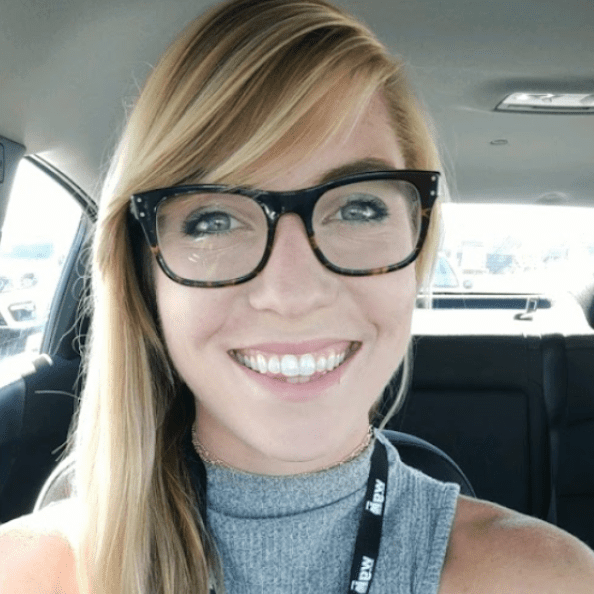 Jenny Lyons is a freelance writer and master's student of writing at San Francisco State University. She has a BA in Literary Journalism from the University of California, Irvine. She is an alumna of WGI, having performed with the Santa Clara Vanguard Winter Guard from 2013 to 2015, during which time she was fortunate enough to become a WGI World Champion. Jenny has also marched with several drum corps including the Santa Clara Vanguard. When she is not writing, Jenny can be found continuing her passion for color guard through teaching in the Bay Area and serving as caption head to the Vanguard Cadets.