By Jenny Lyons
On the eve of WGI Finals, Olivia Gooch sat with her mother, Julie, in the upper echelons of the UD Arena and talked about the looming prospect of finals night with giggly excitement. Her bright young eyes, still framed with vivid pink eyeshadow from her semifinals performance, lit up as she looked forward to the climactic end of the season. She imagined what it would be like to step into the arena, with the familiar floor below her, the finals-sized crowd in front of her, and the bright lights above. As a freshman with Center Grove High School, it would be her very first time performing on finals night. She didn't quite know what to expect, but she knew was excited and nervous. Butterflies fluttered in her voice as she chatted about the future.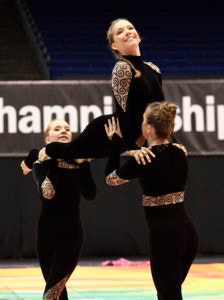 As she spoke about the ever highly-anticipated finals performance, one she had dreamed about all year, her mother, Julie, looked on with a knowing countenance, informed by her years as a performer and educator. Julie's pride for her freshman daughter's accomplishments was radiant. She urged Olivia to share her color guard and academic accolades, ranging from performing at the world class level as a first year member to balancing AP workloads and honor roll level grades. She knew her daughter was going to perform beautifully on finals night, but admitted that the nerves she experienced as a parent in the stands far exceeded anything she experienced when she herself performed or when she watched her students. It was a whole other beast, she said, battling nerves as she watched her own daughter from the stands. As Olivia dreamed about Finals night, Julie thought of her own years as a performer with Center Grove, having shared fully in the rarified and electric experience her daughter was about to walk into in a little over 24 hours.
Julie was right, as mothers often are. The next night, Olivia did perform beautifully, moving with the grace of a performer far beyond her years in Center Grove's program "Be The Change," which earned the honor of fourth place in WGI's 40th year.
"AHHHHHHHHH!" was Olivia's very apt initial description in the wake of her first finals performance. She later articulated, "I was so nervous, but also really excited. I felt like the luckiest person in the world because I got to perform with some of my closest friends."
Having shared the floor with the same group, Julie cherished having the chance to finally watch her daughter join the ranks of WGI finalist. "It was such an awesome experience being able to watch her enter the floor with Center Grove. I was so proud of her and who she has become as a talented performer."
After all of the performances of WGI's 40th season were said and done, after some performers shared their first finals experience and some shared their last, after all of the points had been tallied and medals arranged for the ceremony, members of the Sport of the Arts' past and present filed onto the hallowed floor of the UD Arena to celebrate the conclusion of its ruby anniversary with a Parade of Champions. Present day finalists packed the arena alongside the champions who had paved the way before them. Among them were Julie and Olivia: Julie walking as a champion from 1990 and Olivia with her peers from Center Grove, decked in full retreat regalia and bursting with excitement.
"Often, WGI is referenced as a family. Tonight is our 40th family reunion," boomed an announcement over the crowd.
This familial connection, undeniably true of the tight-knit color guard community, is sometimes a literal one, as with Julie and Olivia, as several generations of performers have passed on the torch to their own sons and daughters. It was this connection that finally drew Julie back to WGI after a 16 year hiatus. This night was the first time Julie had set foot in the WGI arena since 2001, making it a very special night. For her though, the true magic of the evening lay in sharing the experience with her daughter.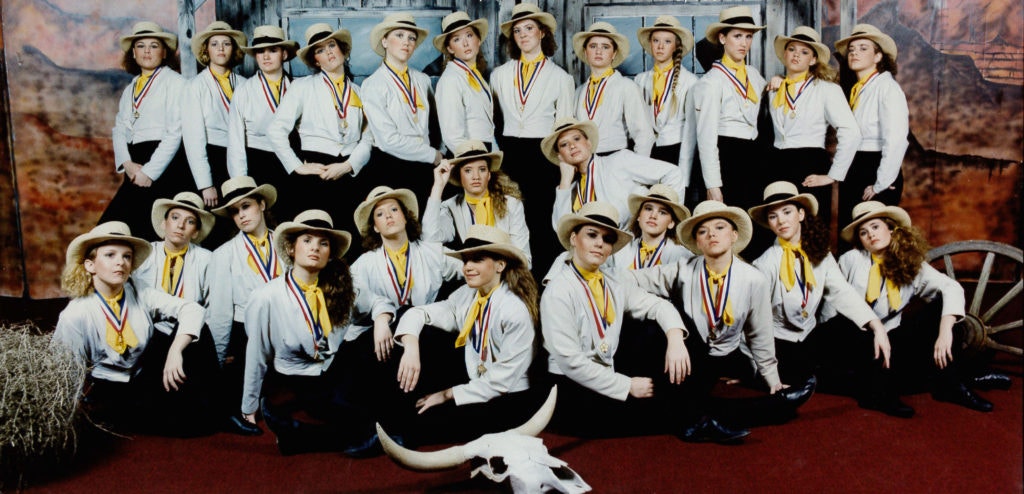 Julie performed with Center Grove High School during one of their heydays, from 1987 to 1990. She walked in the parade as a former WGI champion herself, having taken home a gold medal during her senior year in 1990. She went on to teach Center Grove from 1991 to 2002, before she and her husband, Jeff, moved on from teaching to spend time raising Olivia. With Jeff now back with Center Grove, and Olivia performing with the world guard, the marching arts are a family affair for the Jacksons, but Julie is quick to mention that Olivia is very much having her own experiences and paving her own way.
Though Olivia's journey is her own, the mother-daughter bond between Julie and Olivia is clear when they speak together, not just in their similar appearances, but in their mannerisms, and now, through their shared experiences as finalists. Julie teared up when she was talking about her pride over Olivia's accomplishments, as moms often do, and the love between them was obvious as Olivia smiled back at her.
"I definitely feel closer to my mom after this," says Olivia. "Now we both know what it's like to perform in color guard, and we have also gotten to share a lot of experiences with CGCG."
Julie relished in the opportunity to walk in the Parade of Champions with her daughter. She was humbled and a bit awestruck walking into the arena after a 16 year hiatus from WGI. "Walking with Olivia was just simply amazing," she said, "and it was such an honor to represent Center Grove and to be a part of the coolest celebration ever!" Olivia reveled in the once in a lifetime opportunity as well, and adds, "I can't wait for all the color guard memories we are going to make!"
Having poured her heart into being a performer herself, having given of herself and her time as an instructor, and now having passed the torch to her daughter, Julie had some words of advice for Olivia: "Continue to show your passion for the arts even through the tears, pain, and hurt. It will all pay off as long as you leave every show telling yourself you gave 100%." Also, she told her daughter to shine, which, if her first finals performance is any indication, it seems Olivia will have no trouble doing.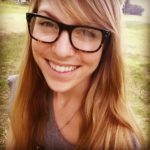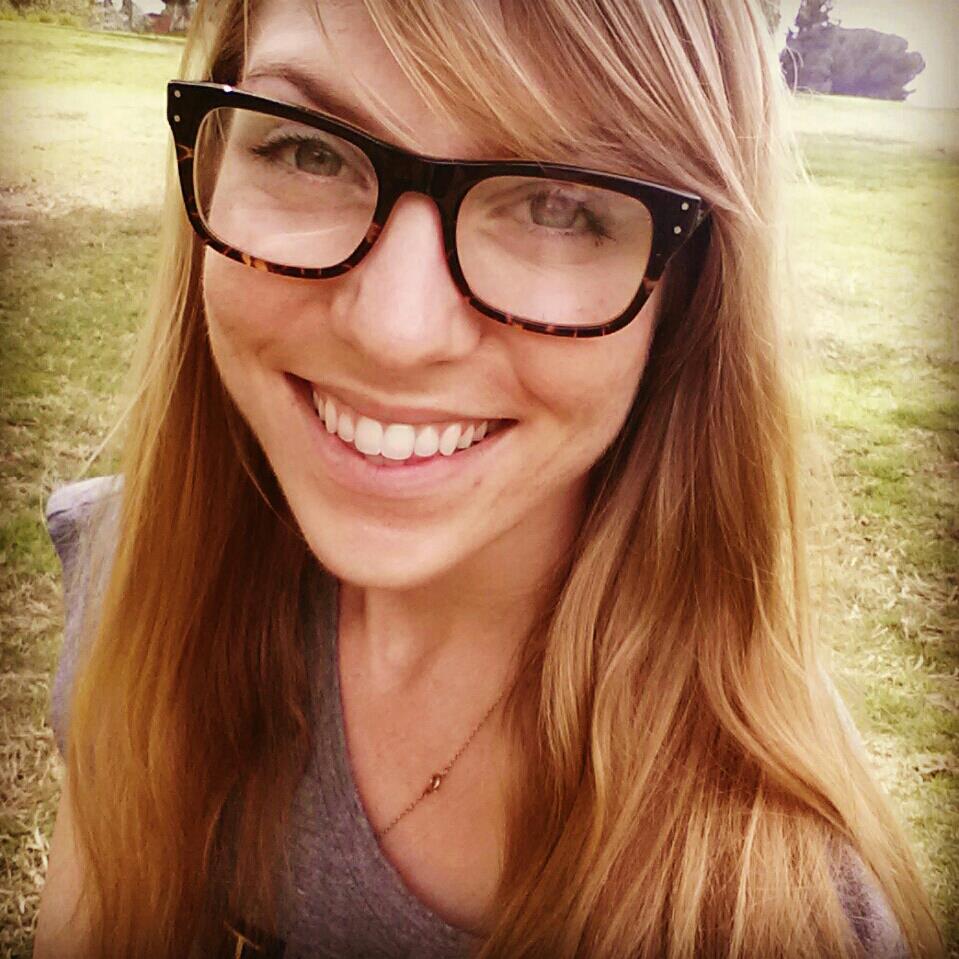 About the Author: Jenny Lyons is a freelance writer and graduate of the Literary Journalism program at the University of California, Irvine. She is particularly enamored with nonfiction writing, archival research and reporting, as well as editing. She is a recent alumna of WGI, having performed with the Santa Clara Vanguard Winter Guard from 2013 to 2015. Jenny has also marched with several drum corps including Pacific Crest, The Academy, and the Santa Clara Vanguard. When she is not writing, Jenny can be found continuing her passion for color guard through teaching.