By Hannah Corson
For 30 years, Alter Ego has been an exciting growing competitor in the indoor color guard activity. Since its inception in 1987, the organization has competed at various levels and has grown from a small Independent A Class group to a consistent Independent World Class WGI Finalist. The 2016 season will hold a special place in the hearts of audiences, staff members, and performers alike.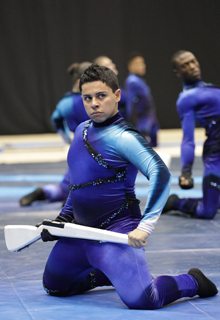 Executive Directors Joseph and Mary Ann Cinque once had hopes of forming a drum and bugle corps, but after working out the potential costs they decided that creating a winter guard would be more feasible. This change in plans led to Alter Ego's humble beginning as an "A" class color guard based in West New York, New Jersey.
Over the years, the guard grew both in size and talent, which led to their jump to Open Class in the early 2000s. Although Alter Ego had become a well-established group, low membership in 2004 almost caused the organization to come to a halt. Through much determination from both the members and the staff, eight performers competed that season and ensured that Alter Ego could persevere even through difficult circumstances. After winning a WGI Open Class gold medal in 2008, the 2009 season marked the group's first year in World Class competition.
Alter Ego's longevity is no accident. Like many color guards, they face challenges such as facility availability and finances. It is how they handle these obstacles that leads to their yearly success.
Currently, Alter Ego rehearses at the Boys and Girls Club and The Armory, which are both located in Ansonia, Connecticut. Even with reliable rehearsal sites, conflicts can arise from time to time. Director John Lemire notes, "There is lots to do on a weekly basis to ensure that we are prepped for any last minute 'hiccups' each weekend."
In addition to acting as Executive Director, Mary Ann Cinque serves as Chief Financial Advisor for the organization. To keep the group running smoothly, she oversees the budget and heads fundraisers like selling candy. "This is the single most important fact for for survival. Do not spend more than you have, always keep something for the future, and shop wisely for costumes, equipment, and all incidentals such as travel and hotel stays," states Joseph Cinque. No matter the size of the year's budget, Mary Ann makes sure that Alter Ego has exactly what it needs to remain competitive.
Although the logistics are handled at a world-class level, it's the sense of family that has both members and staff returning year after year. "What really keeps this organization going is the fact that the members, staff, and directors are all equally important," says six-year veteran Danielle Lenoir. The dedication and commitment from those involved creates an environment that fosters trust, pride, and love. This is what allows the group to excel both on and off the floor.
The Cinque's revealed that the 2016 program will be very special to anyone who has ever been involved with the group. Joseph Cinque mentions, "Fans of Alter Ego should look and listen for imagery of past years. They will be certainly subtle, but will be there. I'm excited to see who sees what and hears what."
This winter will be special to Alter Ego not only because of the anniversary, but also because the end of the season will mark Joseph and Mary Ann's retirement. Their leadership and guidance have allowed the organization to plant the roots needed to continue for many years to come. Following this winter, Alter Ego will continue under the direction of John Lemire.
Lemire states, "It is truly an honor that they have given all of us, performers and staff alike, this opportunity to creatively express ourselves in such a phenomenal family environment. The 2016 staff and performers are VERY excited and forever indebted to both Joe and Mary Ann for being the backbone all these years, and allowing us all to be a part of such a special season."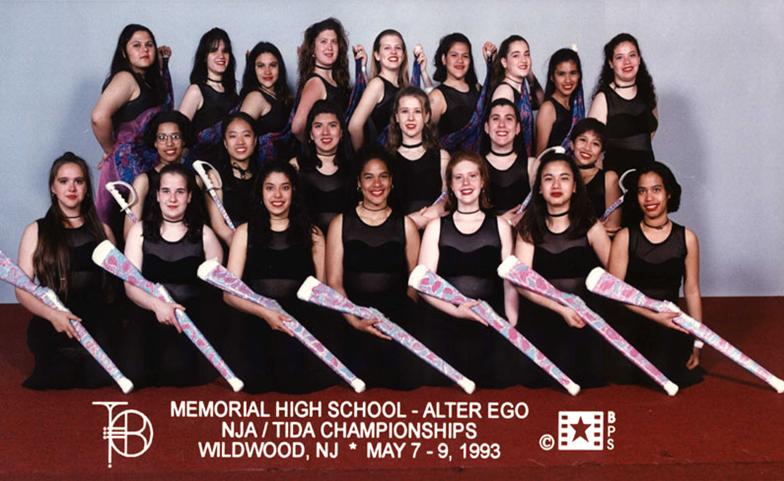 View all of Alter Ego's historic team images here.
---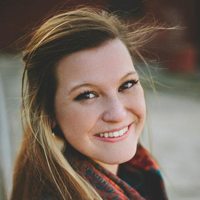 About the Author: Hannah Corson is a marketing student at the University of Mississippi. Prior to moving to Oxford, to attend college, Hannah lived in Madison, MS where she began her color guard journey with the Madison Central High School Marching Band in 2009. Through the band program, she was able to compete with the school's Sapphire Winter Guard for three seasons. After high school, Hannah participated in DCI with the Music City Drum and Bugle Corps and more recently with the Bluecoats. Her 2015 winter season was spent as a charter member of Conversion Independent Winter Guard. Following graduation, Hannah hopes to pursue a career in social media marketing and continue to participate in WGI.