This year was the iconic Top Hat's 60th performance season and they honored their anniversary with a show entitled "Reminiscence." Channeling emotions of the last six decades of performers, the Top Hat's greatly enjoyed showing audience members what their program means to them at the World Championships in Dayton, Ohio, last month. Top Hat's director, Paula Sikorski, wanted to give an inside look into the program's history, starting with their 1963 debut as a Drum & Baton Corp.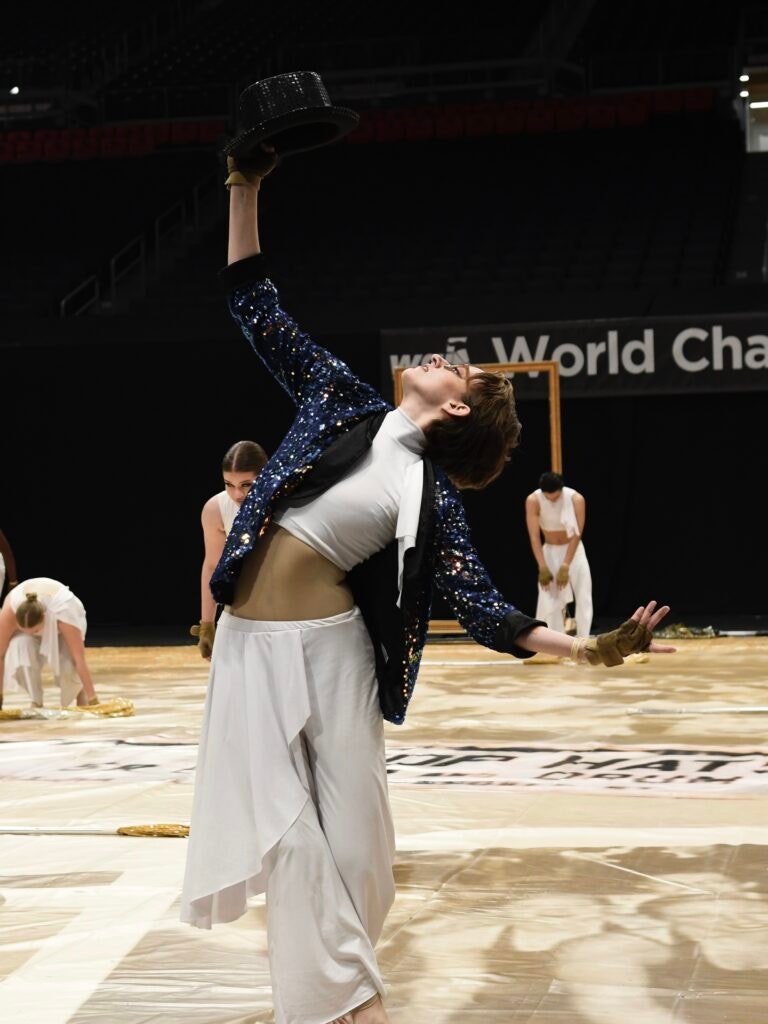 Named after the program's founding mother-daughter duo, Mabel and Betty, the Top Hats started out being named the "Mabettes." Betty was the owner and instructor at a dance and baton studio, when she decided that she wanted her performers' talents to be showcased in parades and other special events. She also wanted to help give underprivileged children a safe place to grow.
Even with the program now focusing more on winter guard competitions, the team can still be found performing in local parades and providing immense entertainment in their community.
The team's name was eventually changed to the "Top Hats," after having a uniform with a top hat and two batons on it. Around the same time, Betty passed her title onto a new director who had a niece–and later four of her own daughters–in the program. One daughter eventually joined the Top Hat's leadership team and became a co-director.
The Top Hats have three different age-groups, assuring members can start participating in the sport as young as 4-years-old. This has allowed many individuals to be part of the program for as long as 10 to 15 years.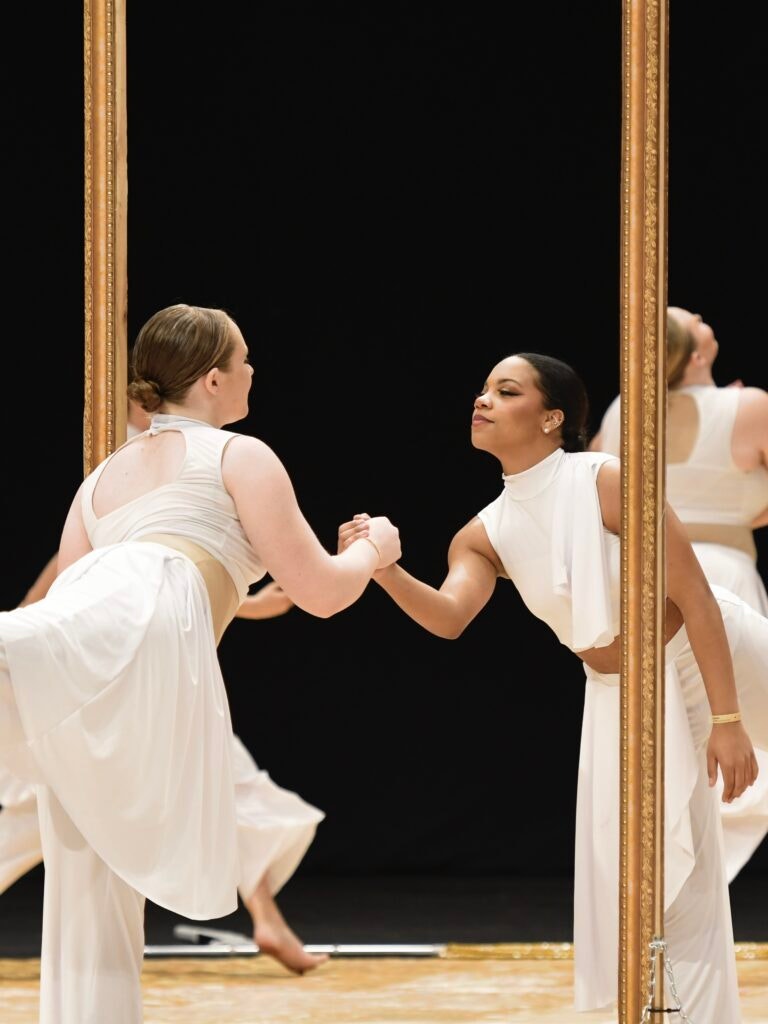 "For the last ten years, [the] Top Hats has provided a haven for me to follow my passions, challenge myself, and create [bonds] with some of the greatest people I have ever met," said alumna, Courtney Kovick. "The friendships and connections we've made have outlived our years of being on the floor together. No matter where we go or who we become, I know I will always have a Top Hat to turn to."
This year's show floor is extremely unique to the program's legacy. Showcasing fourteen pictures from the last 60 years, audience members can see images of everything from the first majorettes, to the first group of Top Hats that made WGI finals, to the words "Lest We Forget," representing the very essence of the program and "Reminiscence."
Other aspects of the show paying homage to the team's history are the sparkles on their flag silks that are used to represent sequins that are always on their uniforms, mirrors to show members looking back in time, choreography rooted in majorette-style moves and more. "Reminiscence" has been providing alumni of all ages with so much joy, this season.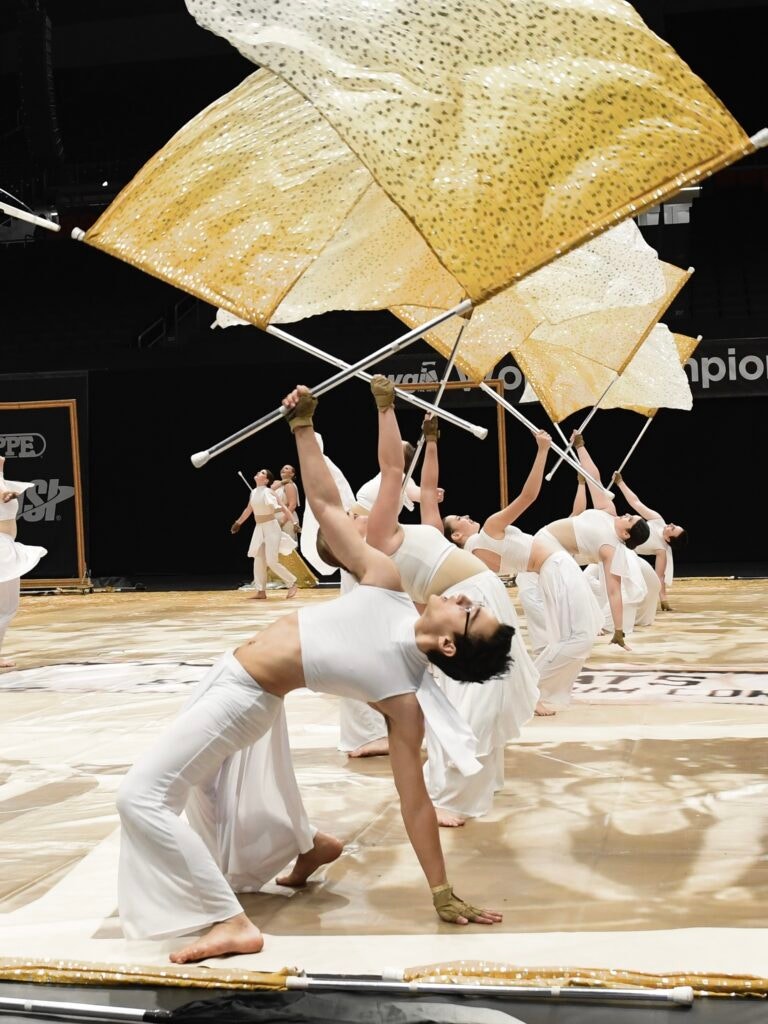 "At the Top Hats' home show this year, there were close to 50 alumni in the stands watching the Open guard perform… and all were filled with pride, Sikorski said. "I don't think there was a dry eye amongst anyone in the group."
"Even spectators that may not know the Top Hats history appreciate the beautiful message we are sending, which is to cherish your memories, always," said Sikorski.
Top Hat alumni Carrie Scully said, "Even when the performance is done, there are lessons, friends and memories that last a lifetime. That is the Top Hat legacy."
Sikorski added onto this by hoping audience members walk away from seeing "Reminiscence" knowing, "a memory is a way to hold on to the things you love."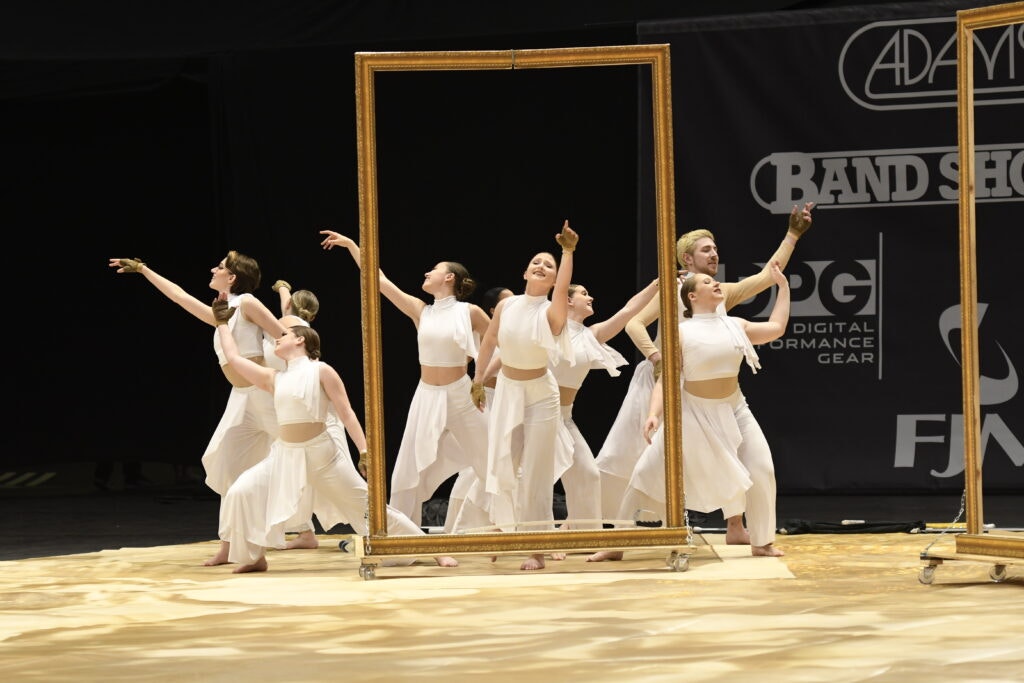 About the Author:
Emily Ward is a junior at the University of South Florida in Tampa, Florida, and is studying to receive her bachelor's degree in mass communications with a concentration in broadcast news. She is also a psychology minor. She began colorguard her junior year of high school, and was a captain of Sunlake High School's Open Class team and has since spun for the University of South Florida.