By: Mikey McGuire
Congratulations to all of our 2023 Concert class finalists! Review their productions below in order of Finals placement.
Warren East HS (92.600) 1st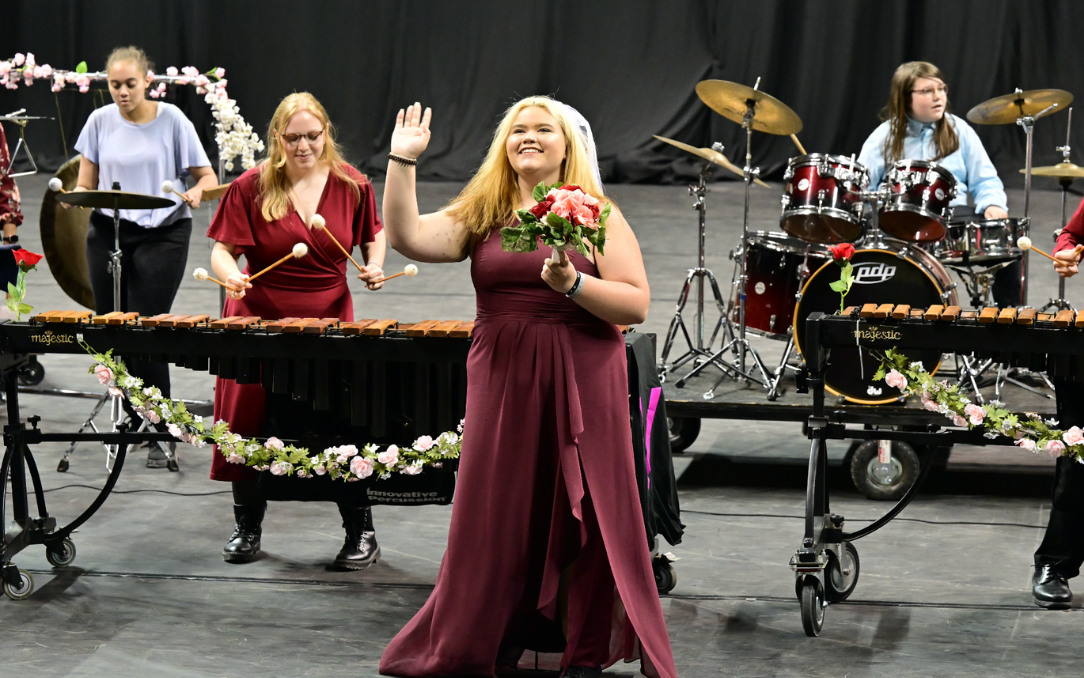 Warren East HS brought that loving feeling to the floor with their show "When Love Goes Right." The show tells the story of a man falling in love and expressing that through music. From their first date all the way to marriage, we get the whole story on top of a lovely musical selection. The whole performance was filled to the brim with cute little performance details from the members and will undoubtedly leave a smile on your face.
East Central HS (91.050) 2nd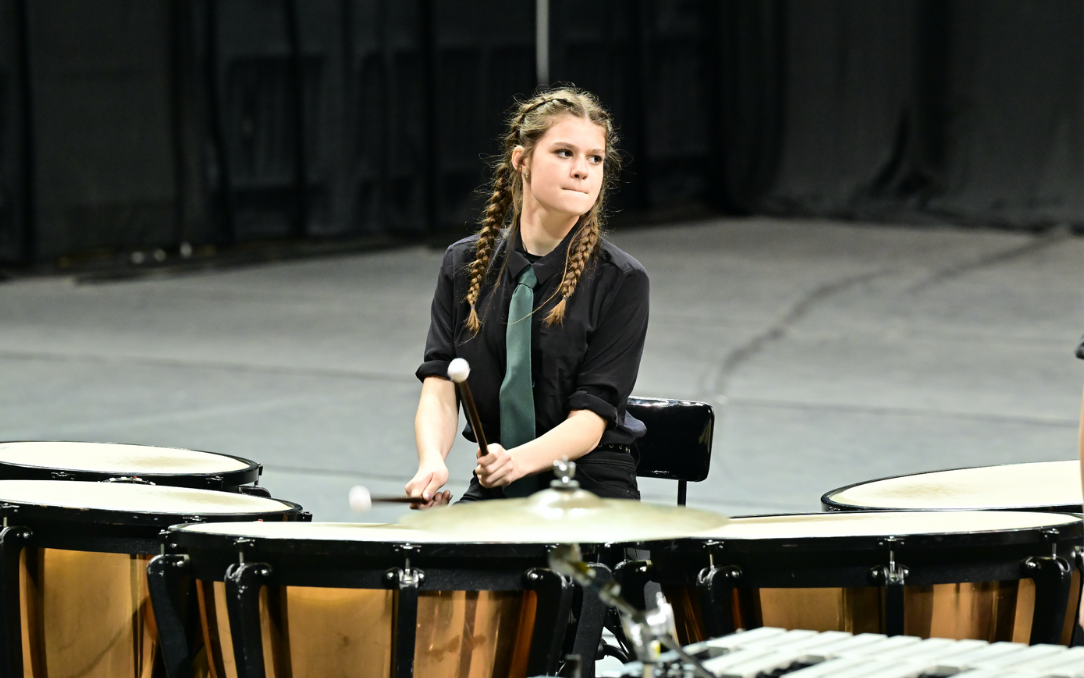 East Central HS explored the musical ideas of the four elements in their 2023 production "Elemental." While going through each element, Earth, Air, Fire, and Water, East Central explores many different musical ideas and styles relating to each element. The production is seamless, and the ensemble sound is incredibly well-layered. East Central was able to incorporate a lot of interesting textures in their show, and it all served the themes very well.
West Clermont HS (89.800) 3rd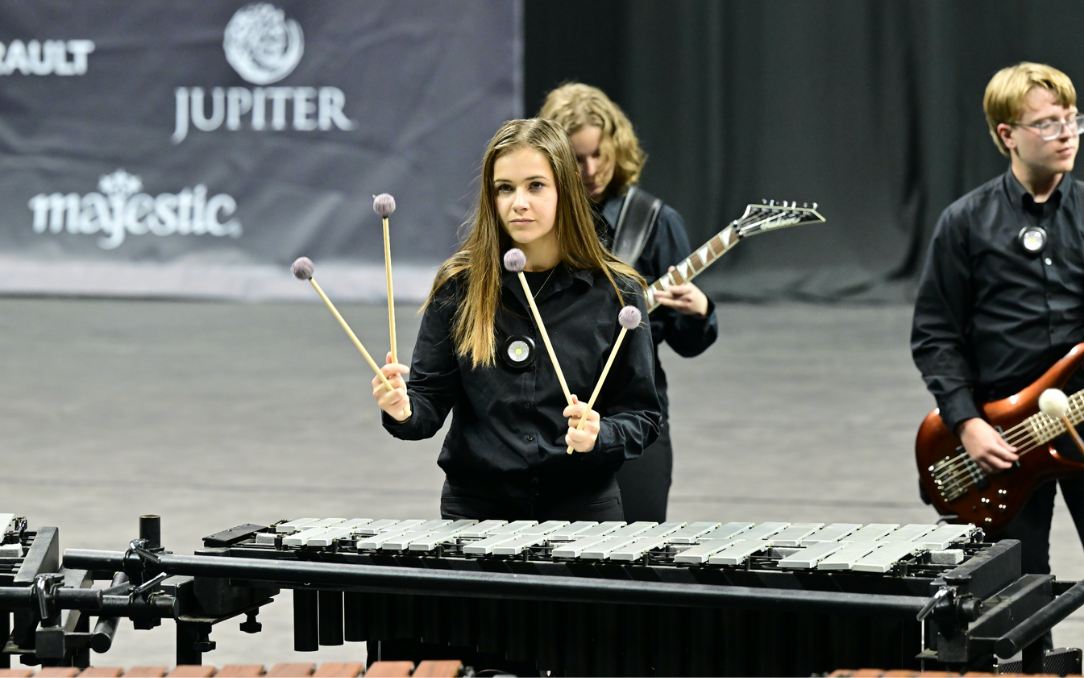 It was a bright showing for West Clermont HS as they took their 2023 production "This Little Light" to the floor. With a twinkly and metallic soundscape, West Clermont played with the idea of lights and stars throughout their production. The members had bright LEDs strapped to their chests to start the show, and as it progressed, they turned on headlamps and eventually spotlights mounted to the front of some boards. With its immersive set design and musical theming, West Claremont HS came to play, and the performers left the audience with a smile on their face.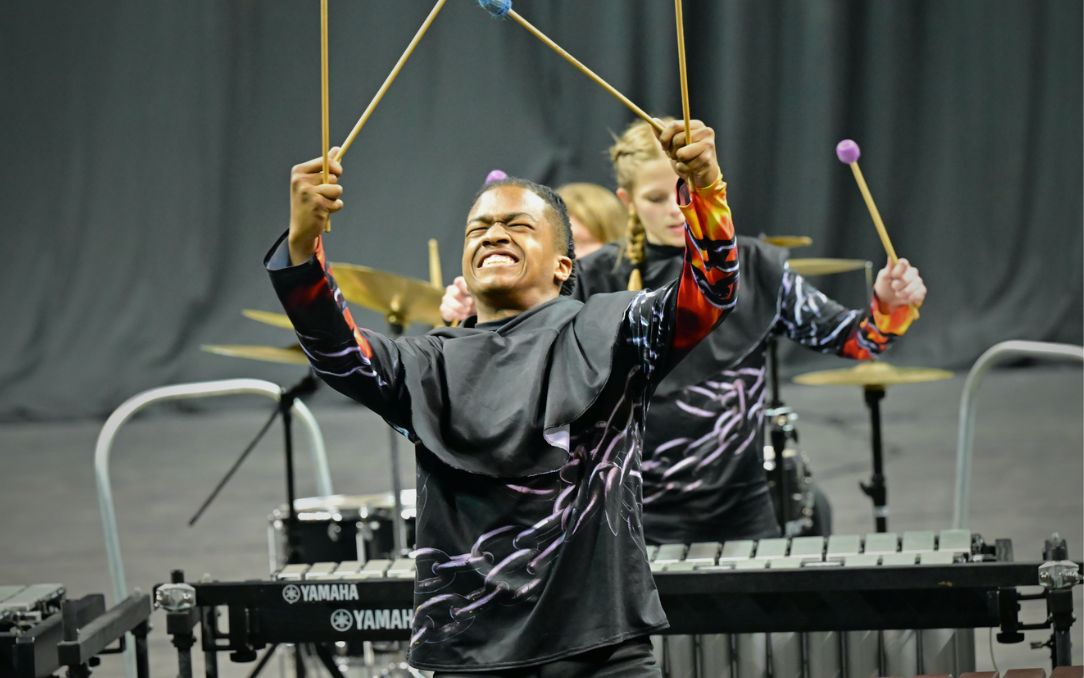 Newman HS took the floor by storm with their 2023 program "Chained". With so many gothic textures and a bunch of chains rattling around, Newman HS created a wonderful soundscape. With help from "Chains" by Nick Jonas, they stuck the landing and finished just as strong as they started. No chains were holding these performers back, and they left it all on the floor.
Cleveland HS (95.150) 1st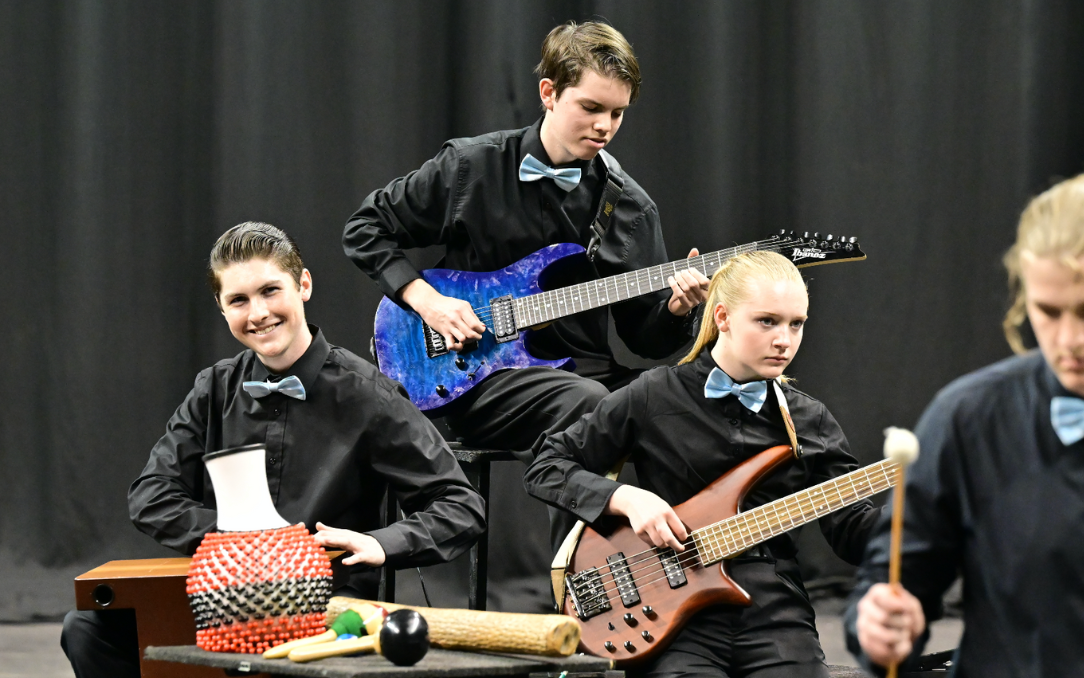 Cleveland High School brought out all the toys for their 2023 production "Road to Metheny." With heavy Western influence and a boatload of twang, Cleveland brought us on a train out west. Their production was full of heavy dynamic contrast, powerful impacts, and wall-to-wall unique sounds. The show concluded with a beautifully toned guitar and bass duet to solidify the Western themes. Full of great individual performances and great ensemble impacts, Cleveland HS truly put on a show.
Penn-Trafford HS (94.050) 2nd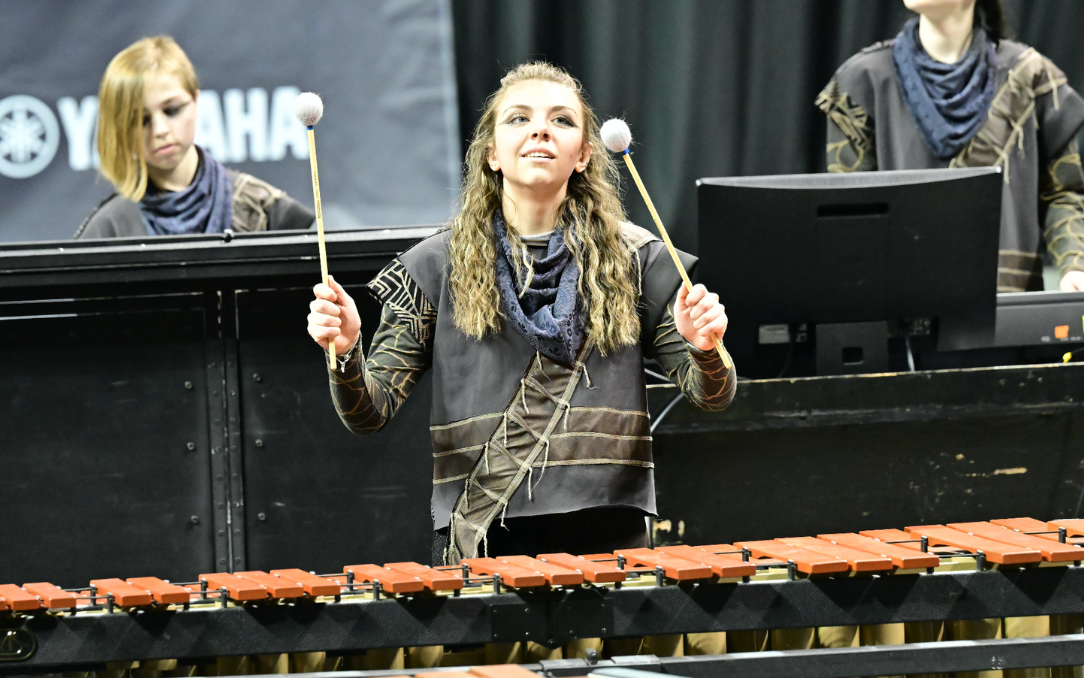 Penn-Trafford HS brought us to "The World Unseen" in their 2023 production of the same title. Exploring a sect of humanity that survived the apocalypse, Penn-Trafford puts together a fascinating soundscape with hand drums, brake drums, and a whole host of other auxiliary percussion elements. The world they create is engaging and full of depth and the performance quality from the members is next level.
Grassfield HS (90.600) 3rd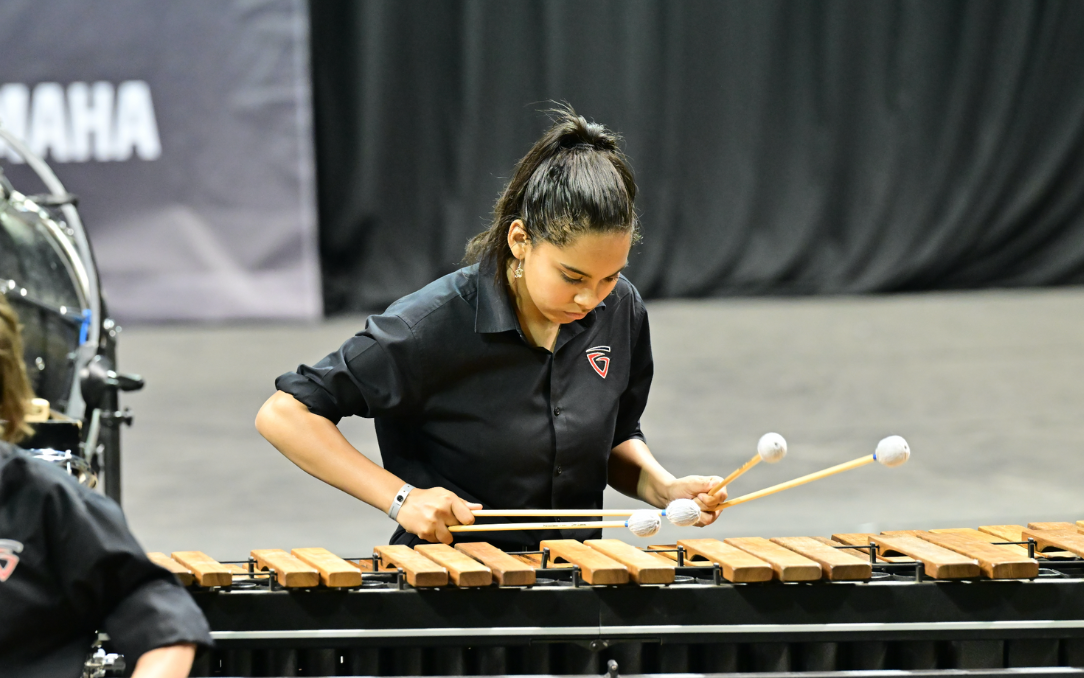 Grassfield HS caught something special with their 2023 production "From the Ashes." With a dramatic start laying the bed for what's to come, Grassfield HS introduced some incredible textures as their show built and built and built to a final, dramatic climax. Spearheaded by a ripping drum set player and spectacular ensemble cohesion, Grassfield HS brought the house down and left it to rise again from the ashes.
Desoto Central HS (88.500) 4th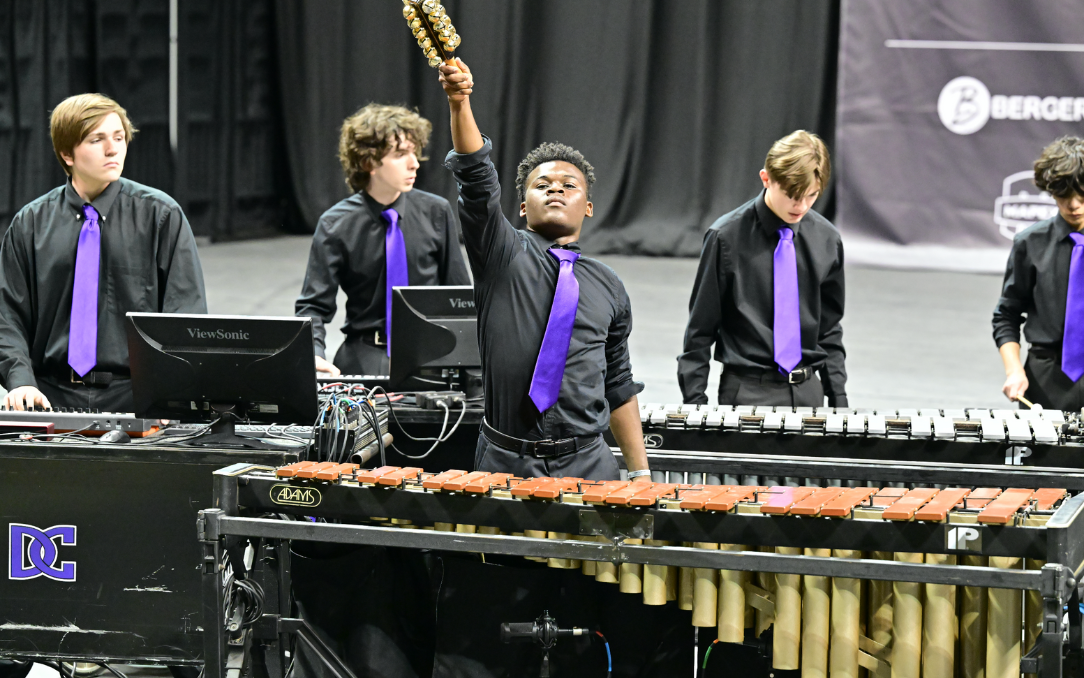 Desoto Central HS came to play with their 2023 production "Prelude to Paradise." All the way through, the ensemble was locked in from the first high-energy note, and it showed. The program features a good mix of individual and ensemble skills. With its slow growth, high-impact builds, and the control the performers showed throughout, it is definitely a standout in its class.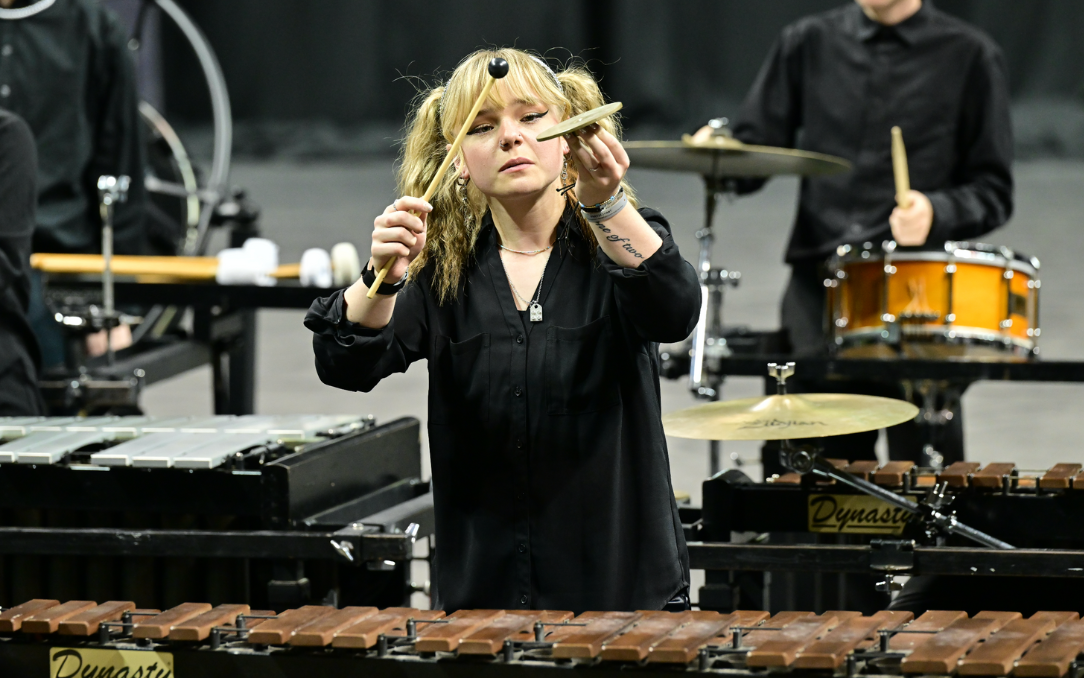 Powhatan HS takes us on a trip underwater in their 2023 program "Submerged." Starting out with chaotic and heavy runs, they then took the audience below the surface with a wonderful triangle moment. The show then took us through the chaos of the ocean and the tension that comes with it. Powhatan HS succeeded in crafting a gorgeous soundscape with their 2023 program "Submerged."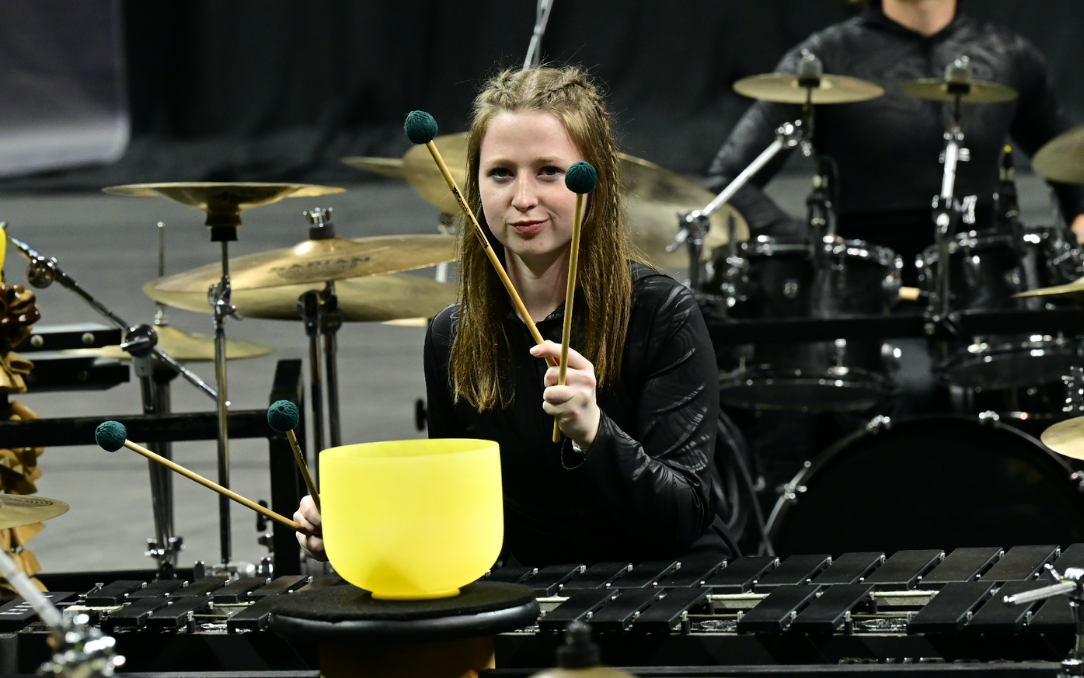 With Fishers HS 2023 production "All Minds Be Clear," the real beauty is found in the details. Their program is incredibly intricate, with super dense, split rhythms running all around the auxiliary parts on top of the already complex runs found in the keys. When it all comes together, it washes you out, and it almost becomes so much that it lives up to the title and clears your mind. But as you tune into the details, so much is gained. "All Minds Be Clear" is a spectacular program from Fishers HS, and the performance quality is absolutely through the roof.
Catawba Ridge HS (94.350) 2nd
Catawba Ridge HS captivated the audience with their 2023 production "SYZYGY." There is a lot of weight placed on the indescribable feeling of "vibes" in this activity. But no matter what your definition of "vibes" is, this production has it 10-fold. The ensemble cohesion is incredible, and you can see it in how the performers groove and feed off each other's energies. Catawba Ridge HS breathes life into the music by the way they move and express themselves through their instruments. The music itself is groove and dynamic, chocked full of little details and instrumentation that bolster it to an even higher level than it was already at. Catawba Ridge HS came to play, and they left everyone in the audience with a show they will never forget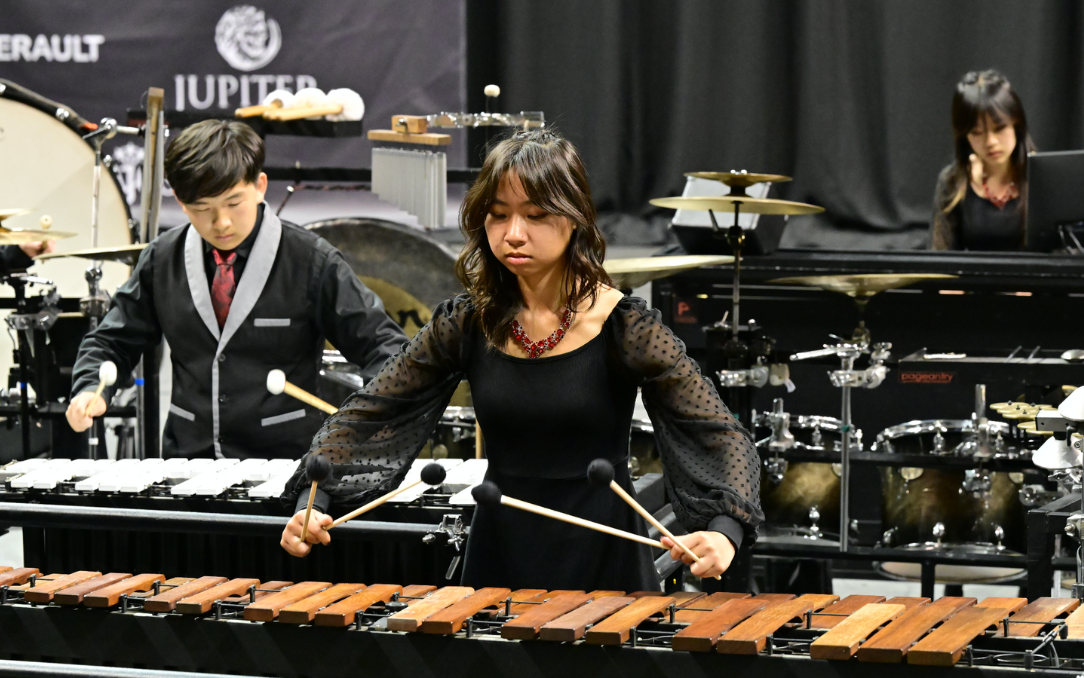 Ayala HS took the floor with their playful 2023 production "Solace at Home." This program started out very playful and really leaned into the theme of comfort in a somewhat childlike sense. As the show progressed further, some tension was introduced, and the vibe transitioned from that of childlike playfulness to a more mature sense of unease. As the piece neared the end both styles began to coexist and meld into a very healthy and grown sound. "Solace at Home" was a spectacular showcase of Ayala HS and its performers' strengths as it told the familiar story of growing up through music.
Corinth Holders HS (89.550) 4th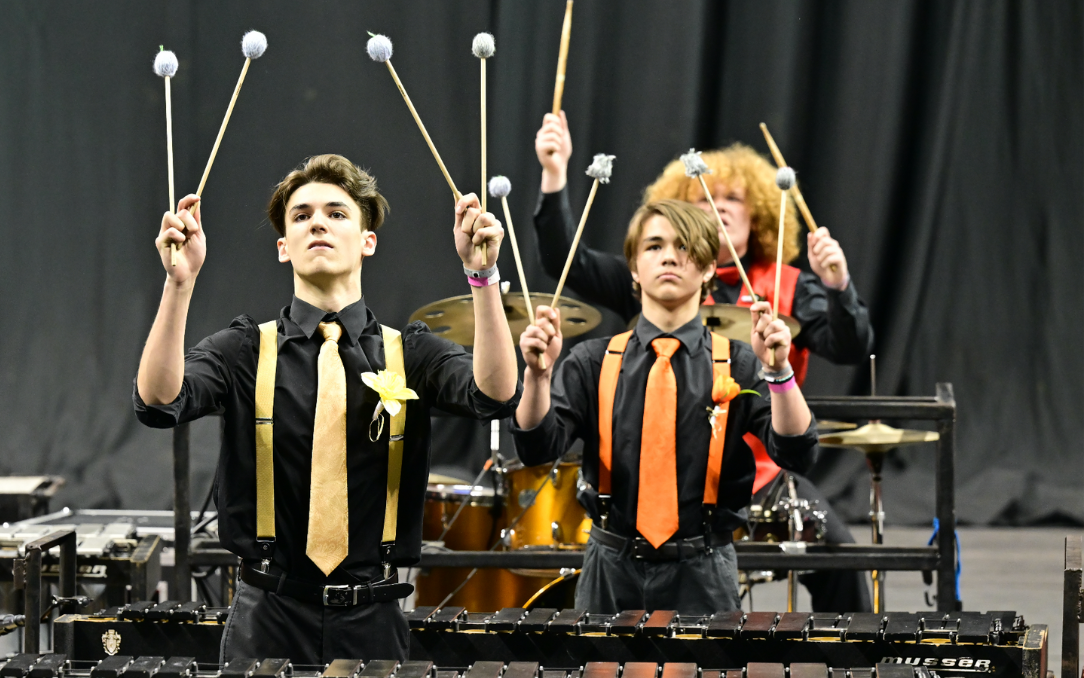 Corinth Holders HS took the floor with their 2023 production "Ravishing Beauty." Exploring themes of destructive love, Corinth Holders HS left it all on the floor with this production. They found a great blend of intense and heavy drama to compliment the softer, more lovely moments. A very palpable sense of ensemble cohesiveness radiates from the tarp, and at the vent of it was the rhythm section. "Ravishing Beauty" was a wonderful production, and the performers' passion for the product drove the music forward and gave it the shape it needed.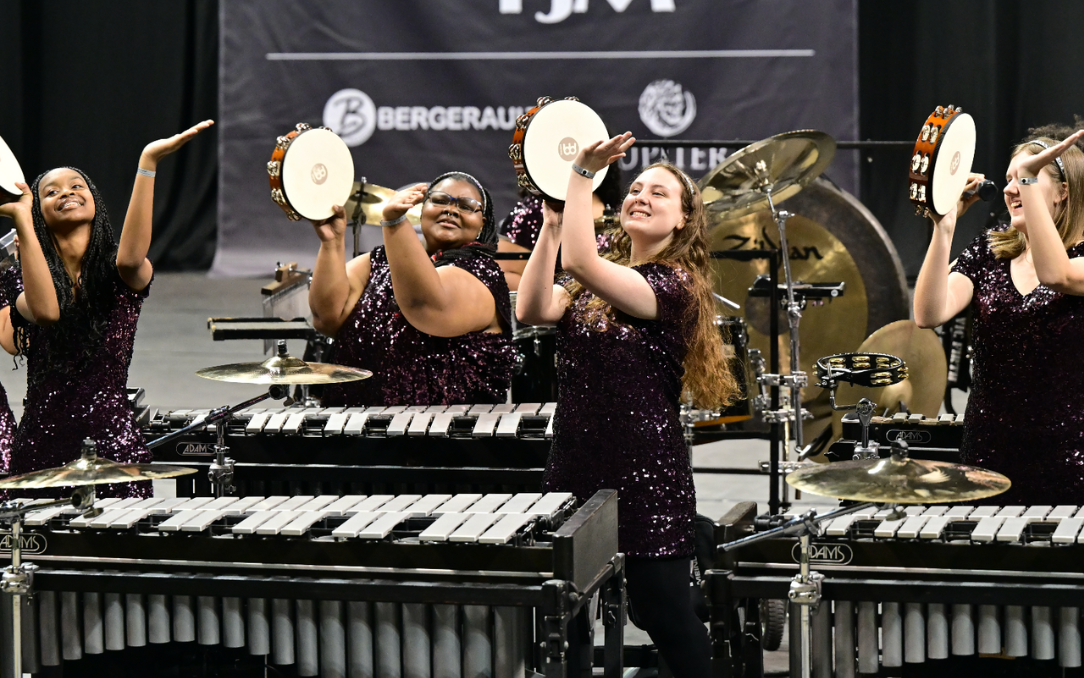 Tunstall HS brought out all the Motown classics with their 2023 production "Take Me Back to Motown." Backed up by a rock-solid rhythm section, the keys were allowed to really embody the spirit of the source music and give it a new voice while still holding true to the elements we are familiar with. Tunstall HS did a wonderful job putting a new spin on the old classics, and with an ensemble overflowing with quality performance, they were a joy to watch as well.