From a Yamaha Music Press Release
BUENA PARK, Calif. (February 1, 2021) – Yamaha today recognized 40 of the most innovative, creative and impactful music educators under the age of 40 who exemplify the highest level of music education in the United States.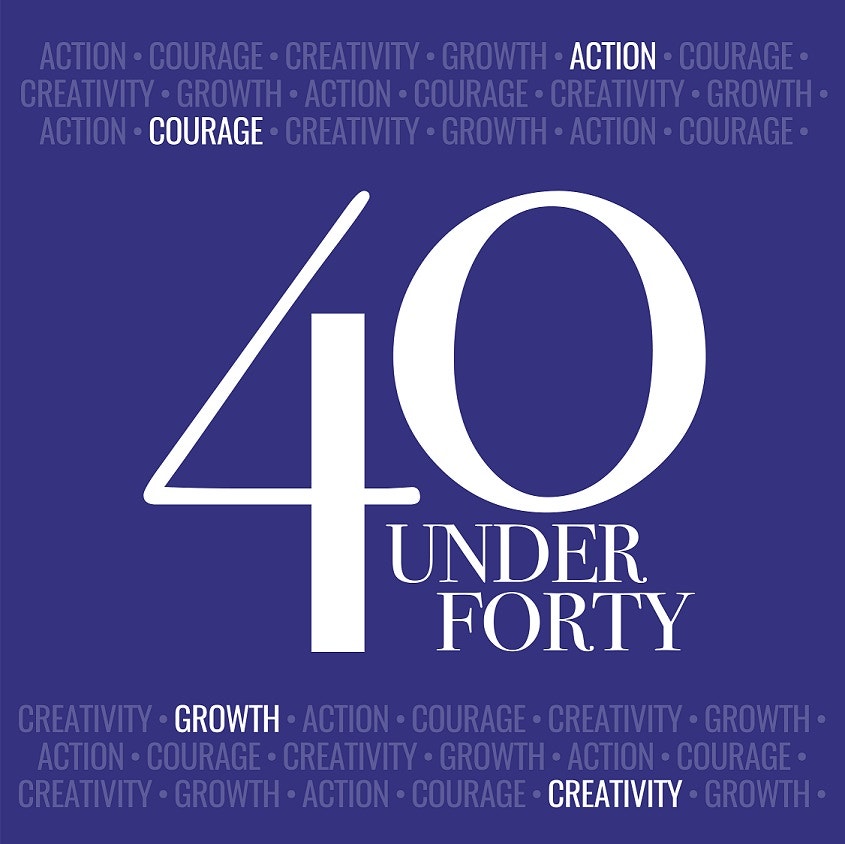 The 40 Under 40 music education advocacy program was established by Yamaha to celebrate music educators at all grade levels, public or private, as well as private music instructors, selected from hundreds of music education leaders nominated by students, parents, other teachers or administrators, local instrument dealers and mentors last fall. This year's honorees include:
Matthew Martindale – Shelby County High School (Columbiana, Alabama)
Willie Snipes Jr. – Miles College (Fairfield, Alabama)
Jenn Bock – Highland High School (Gilbert, Arizona)
Aaron Zeilinger – Orange Lutheran High School (Orange, California)
Edgar (E.J.) Villanueva – Orange Grove Elementary (Anaheim, California)
Javier Alcantara Rojas – Granite Hills High School (Apple Valley, California)
Becky Paschke – D'Evelyn Junior/Senior High School (Denver, Colorado)
Tiffany Cox – Lake Worth Community High School (Lake Worth, Florida)
Megan Sahely – Raa Middle School/Leon High School (Tallahassee, Florida)
Andrew Gibb-Clark – Highland High School (Highland, Illinois)
Christine Adelmann – Gompers Junior High School (Joliet, Illinois)
Donald Stinson – Joliet Central High School (Joliet, Illinois)
Chris Kaflik – Brownsburg High School (Brownsburg, Indiana)
David Bechard – Wahlert Catholic High School (Dubuque, Iowa)
Megan Cooney – St. Ambrose University (Davenport, Iowa)
Jennifer Antonetti – Topeka Public Schools (Topeka, Kansas)
Cory Zilisch – Westport Middle School (Louisville, Kentucky)
Lydia Cox – Crosby Middle School (Louisville, Kentucky)
David Matchim – Centennial High School (Ellicott City, Maryland)
Douglas Schaffer – Mark Twain Junior/Senior High School (Center, Missouri)
David Irish – Palo Verde High School (Las Vegas, Nevada)
Tyler Swick – Clark County School District (Las Vegas, Nevada)
Vincent Vicchiariello – Nutley High School (Nutley, NJ)
Carmen Fields – Edgewood Middle School (Trenton, Ohio)
Jason Sleppy – Mason High School and Middle School (Mason, Ohio)
Phil Nagy – Hilliard City Schools' McVey Innovative Learning Center (Hilliard, Ohio)
Celina Velez – Cayuga Elementary School (Philadelphia, Pennsylvania)
Erin Busch – Young Women Composer Camp (Philadelphia, Pennsylvania)
Michael Gamon – Harrisburg Academy (Wormleysburg, Pennsylvania)
Tim Walck – Austin Area School District (Austin, Pennsylvania)
Jacob Campos – Franklin High School (Franklin, Tennessee)
Willie Garfield – Garfield Institute of Music (Memphis, Tennessee)
Brian Teed – Wakeland High School (Frisco, Texas)
Eric Jimenez – Prairie View A&M University (Prairie View, Texas)
Giselle Vento Banda – Parkdale Elementary (Waco, Texas)
Jarrett Lipman – Claudia Taylor Johnson High School (San Antonio, Texas)
Matt Moore – Eaton High School, Wilson Middle School and Adams Middle School (Fort Worth, Texas)
Steve Moreland – St. Michael's Catholic Academy (Austin, Texas)
Chris DiMassimo – Rachel Carson Middle School (Herndon, Virginia)
Kevin Cooley – Platteville High School (Platteville, Wisconsin)
All recognized educators possess outstanding exemplification of one of four qualities: action, courage, creativity or growth. The profilees were selected based on their ability to proactively take the necessary steps that lead to a stronger music program; propose and implement new or bold ideas; show innovation and imagination in achieving plans and objectives; and establish and grow or improve music education in their schools and communities.
"Despite immense challenges, educators are undertaking the most innovative, creative and impactful programs to truly make a difference in strengthening music education nationwide," said Heather Mansell, segment marketing manager, Education, Yamaha. "Yamaha shares the same commitment to high-quality music education for all, and we look forward to supporting and encouraging the efforts of these 40 outstanding educators and the thousands more like them across the country."
Yamaha Corporation of America (YCA) is the largest subsidiary of Yamaha Corporation, Japan and offers a full line of award-winning musical instruments, sound reinforcement, commercial installation and home entertainment products to the U.S. market. Products include: Yamaha acoustic, digital and hybrid pianos, portable keyboards, guitars, acoustic and electronic drums, band and orchestral instruments, marching percussion products, synthesizers, professional digital and analog audio equipment, Steinberg recording products and NEXO commercial audio products, as well as AV receivers, amplifiers, MusicCast wireless multiroom audio systems, Blu-ray/CD players, earphones, headphones, home-theater-in-a-box systems, sound bars and its exclusive line of Digital Sound Projectors. YCA markets innovative, finely crafted technology and entertainment products and musical instruments targeted to the hobbyist, education, worship, music, professional audio installation and consumer markets.