By Hannah Corson
In 1979, Michael Green found himself in his high school band room watching WGI Open Class finals VHS tapes. These videos included performances from the Skylarks, Phantom Regiment, Cavaliers, Holley Hawks, and Guardsmen among many others. After a few years of watching these tapes and dabbling in his high school color guard, Green joined a drum and bugle corps, as a marching French horn player. Although he had put his focus on his instrument, a complication from an ear infection left one side of his face paralyzed. This made it essentially impossible to continue playing the French horn, but it also opened up a door that led to many memories and lifelong friendships.
Green joined The Florida Wave Winter Guard in 1982 and attended his first WGI event in 1983. Throughout his several seasons with the winter guard, he also spent his summers with The Florida Wave Drum and Bugle Corps. In 1986, Green decided to take his drum corps career to the next level by joining the Cavaliers, where he remained until his age out season in 1988. After his first season with the Cavaliers, Green returned to southern Florida to attend college and to continue his winter guard career with The Alliance of Miami Winter Guard. Although he expected to age out with The Alliance in 1989, the age rule change allowed Green to "age in" for the 2000 WGI season.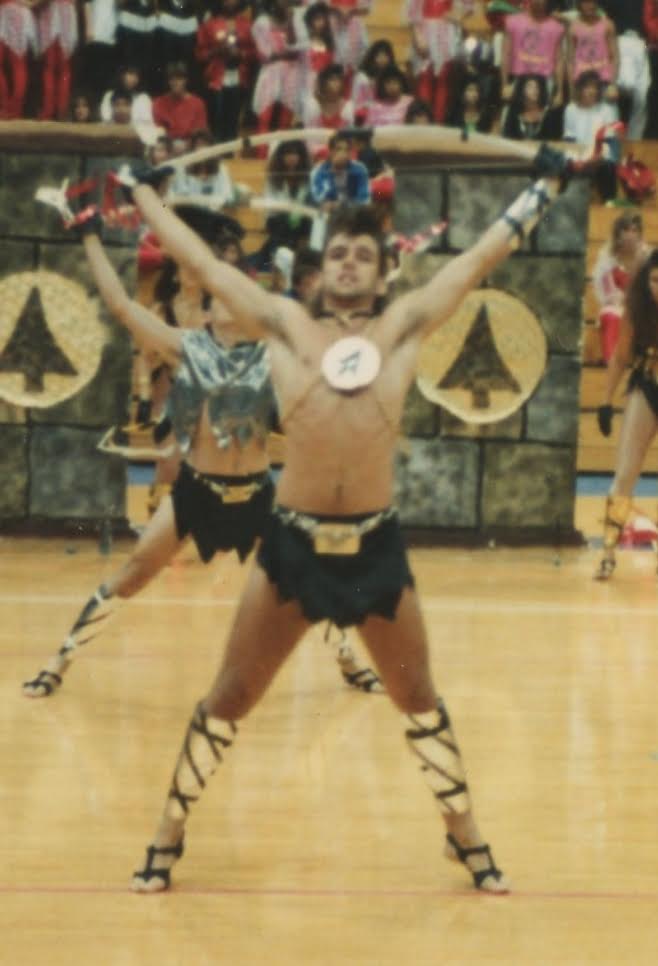 Throughout Green's years of being a WGI performer, he not only developed skills, learned life lessons, and met many friends, but he also created special memories. These memories include rehearsals, performances, good times, and even a couple bad times. While there were many significant events during his career, Green recalled one time in particular that occurred during 1989 WGI Prelims:
"The Alliance show was the Amazon show. We had just devised a new ending during which the Amazon Queen yanked me by my wild hair from a cage to be sacrificed. Nobody had ever seen it before so it was unexpected. As she pulled me up, I was staring at the full WGI crowd who jumped to their feet in a crazed eruption of applause. I can still recall the sea of camera flashes going off as people took pictures of that moment."
In between his age out and "age in" seasons, Green remained involved in the activity by teaching groups like the Tate HS Chaparrals and South Shore Drill Team, as well as consulting for other color guards. He also remained involved with The Alliance as a technician and designer from 1990 until they folded in 2003.
Amidst performing his age out season at The Alliance in 1989, Green began his first year of medical school and was even awarded a WGI scholarship to aid his studies. After graduating and completing his residency in Emergency Medicine, Green began his practice as an Emergency Physician in 1995. Once he had finished his "age in" year, Green opened a medical spa in Chicago. Currently, Green lives with his wife, Sara, and two toddlers, Maryn and Miles, in Chicago where he continues to practice emergency medicine and oversee his medical spa.
Despite Green's stepping back from performing and teaching, he has continuously attended WGI World Championships every year since 1983. He says, "I am amazed at how many of my friends and former students are still involved in the activity. And while it stimulates my senses to watch the new and exciting shows that come year after year, it warms my heart to have good times with longtime friends over the WGI weekend."
---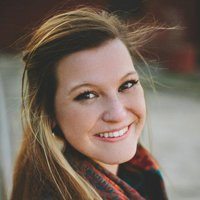 About the Author: Hannah Corson is a marketing student at the University of Mississippi. Prior to moving to Oxford, to attend college, Hannah lived in Madison, MS where she began her color guard journey with the Madison Central High School Marching Band in 2009. Through the band program, she was able to compete with the school's Sapphire Winter Guard for three seasons. After high school, Hannah participated in DCI with the Music City Drum and Bugle Corps and more recently with the Bluecoats. Her 2015 winter season was spent as a charter member of Conversion Independent Winter Guard. Following graduation, Hannah hopes to pursue a career in social media marketing and continue to participate in WGI.