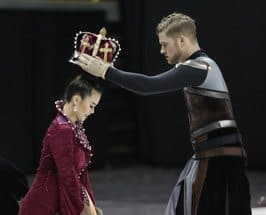 Say goodbye to 2016 and hello to 2017! As we head into the new year and our 40th season, WGI would like to know your 2017 goals.
Share your goals for your color guard, percussion, or winds ensemble with us! Do you want to have a dropless season? What about nailing your solo? Or maybe you just want to get through the season without tripping while crab walking. Whatever your indoor goals may be, WGI would like you to share on Twitter with the #WGIGoals2017 and tag us @wgitweets.
We hope all your wishes come true and you accomplish all your goals this upcoming WGI season! Happy New Year!