By Christine Ngeo Katzman
For the second season, WGI will host a Junior Class through virtual competition. WGI junior groups consist of members who are in middle school or younger. The ages may include individuals as young as 7 to 14. WGI does not separate scholastic and independent groups in virtual competition.
The Nixa (Missouri) Junior High Winter Guard competed in WGI's virtual competition last year and has plans to participate in 2022. John Sullivan, Nixa's color guard director, discusses the benefits of being a junior group in WGI.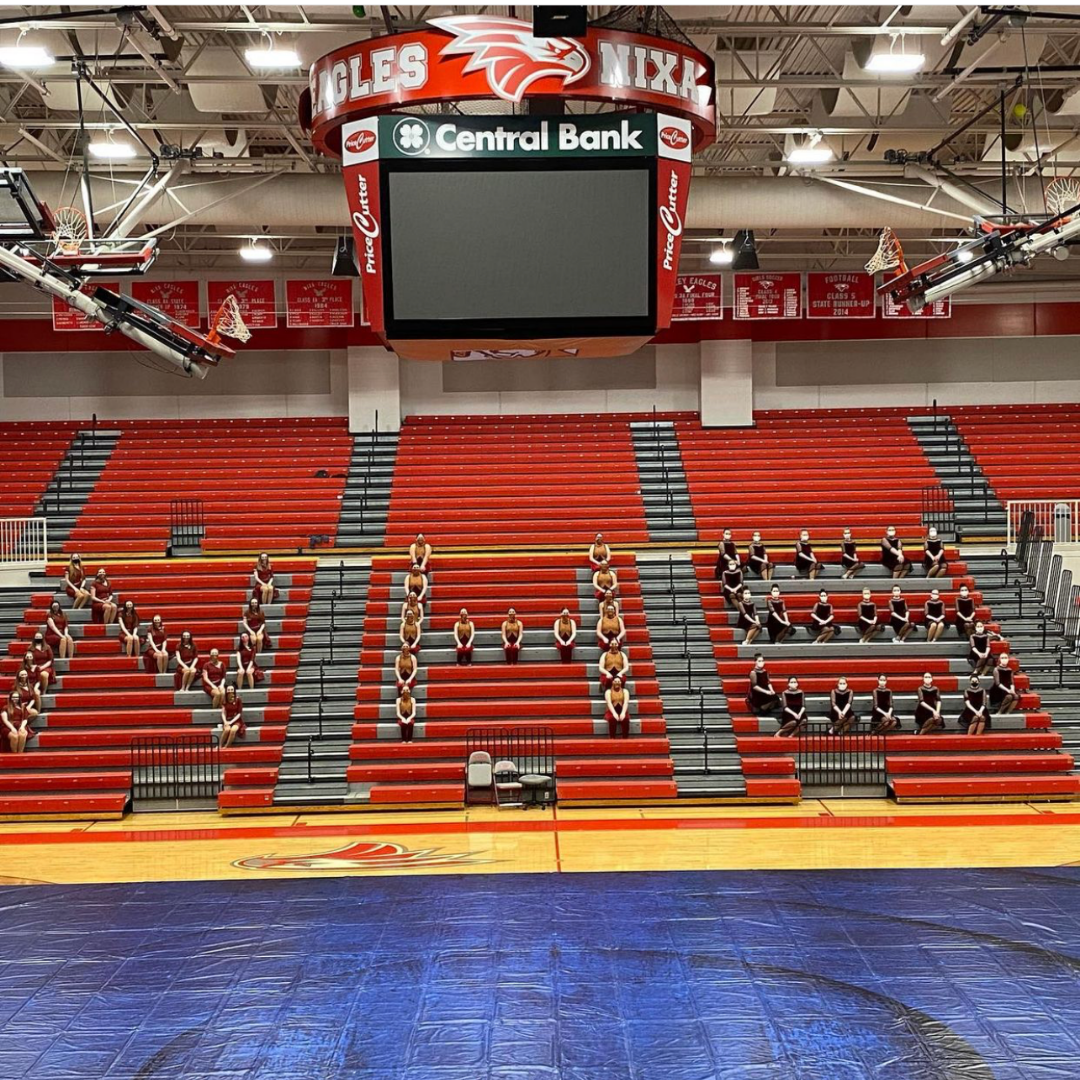 WGI: Tell us the origin and some details about your junior winter guard group.
Sullivan: Winter Guard at Nixa Junior High began in 2013 and started after winter guard had existed at Nixa High School for many years prior. The group is open to 7th and 8th graders at Nixa Junior High, and we audition the group each November. Our membership runs between 24 and 36 members, depending on the year. Our students perform on flag and dance with some also learning how to spin rifle.
WGI: What are your thoughts about WGI's Junior Class?
Sullivan: We are very excited that WGI is offering the Junior Class as it allows our students to experience WGI before entering the high school guard. For many years, our high school winter guard has been a participant in WGI Regionals.
WGI: What are the benefits of having a junior group?
Sullivan: Junior High Winter Guard allows students to start learning and developing their color guard skills at an excellent developmental stage of their lives. Beginning students at this early age helps our program as they enter the high school color guard. Students who have color guard experience at the junior high level keep advancing their skills at a higher level once they reach high school. The bonus of teaching color guard at the Junior Class level is that you get to relive the excitement we all felt when first learning color guard! Their eyes light up that first time they catch their flags!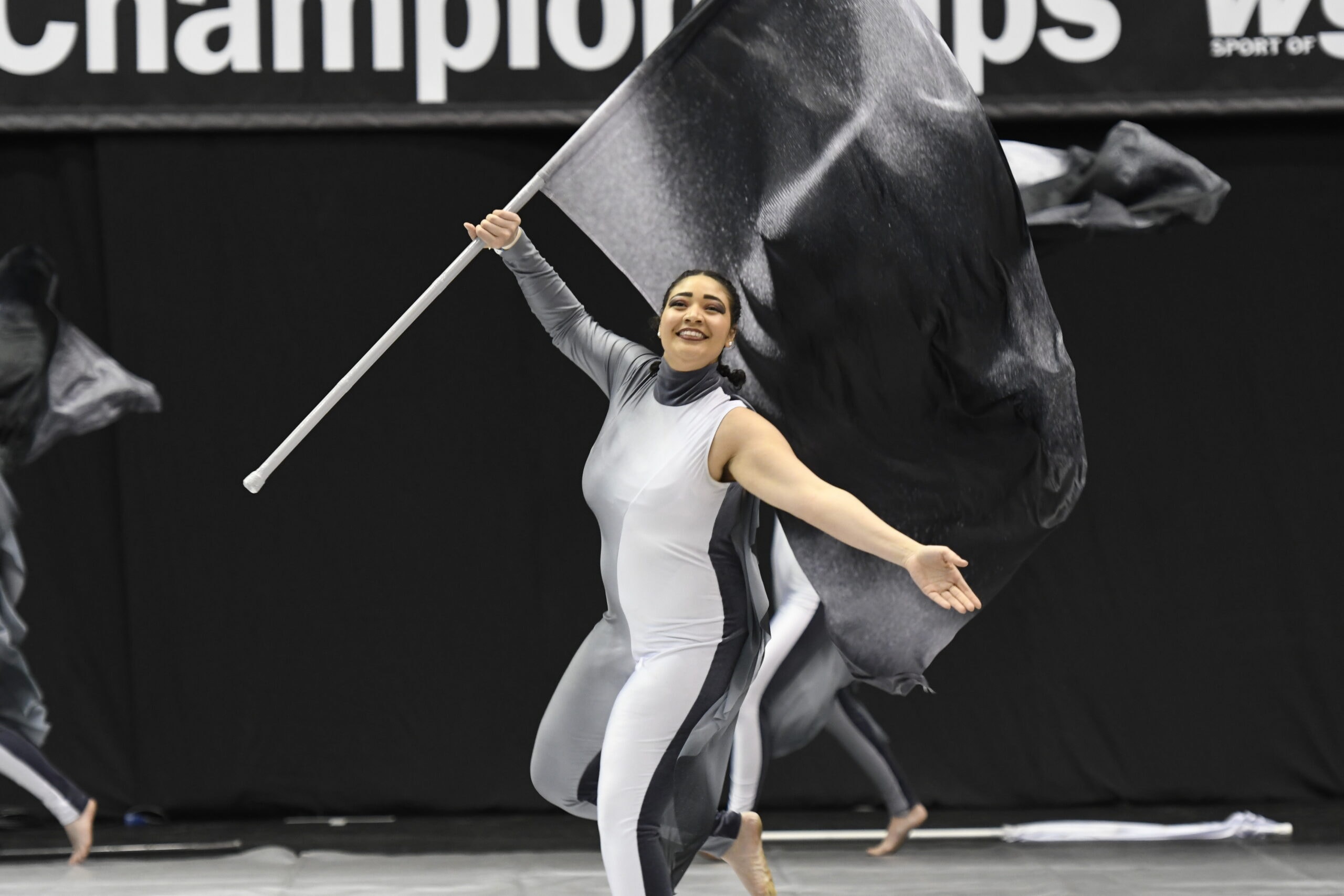 WGI: What are some specific skills that you want junior high guard members to achieve?
Sullivan: At Nixa, both in junior high and high school, we emphasize movement technique and start with the body as our foundation to color guard. We begin with the foundations of jazz walks and jazz runs, and then we build into our other skills involving jumps and turns. In all we do, we stress tempo and posture as we try to teach those two qualities from the beginning.
On flag, they will know five foundation techniques that focus on precision, spatial awareness, hand placement on equipment, and understanding tension and release. On rifle, they learn how to spin on both sides, learn flourishing exercises to build their wrist muscles, and spin techniques to work on their precision.
We spend a lot of time throwing singles with the goal to reach a double by the time performance season begins.
WGI: What are some challenges of a junior group, and how do you overcome them?
Sullivan: You need to have patience while reminding yourself that "Rome wasn't built in a day!" The technique foundations of our activity develop solid performers with good technique as long as those skills are reinforced and rehearsed at each practice. Even with the junior high age group, the first step toward success is communicating the expectations, then following that communication with a consistent plan and positive reinforcement at each rehearsal.
When students feel personal success, that color guard skill they are learning catapults them into wanting to learn more. Then, for that student, the "sky's the limit"!
So, the only challenge lies in how patient you can be by allowing students time to grow through good information and continued repetition. You plant the seeds, then tend to them each day through reinforcing the skills, and you watch them grow. It is inspiring to see!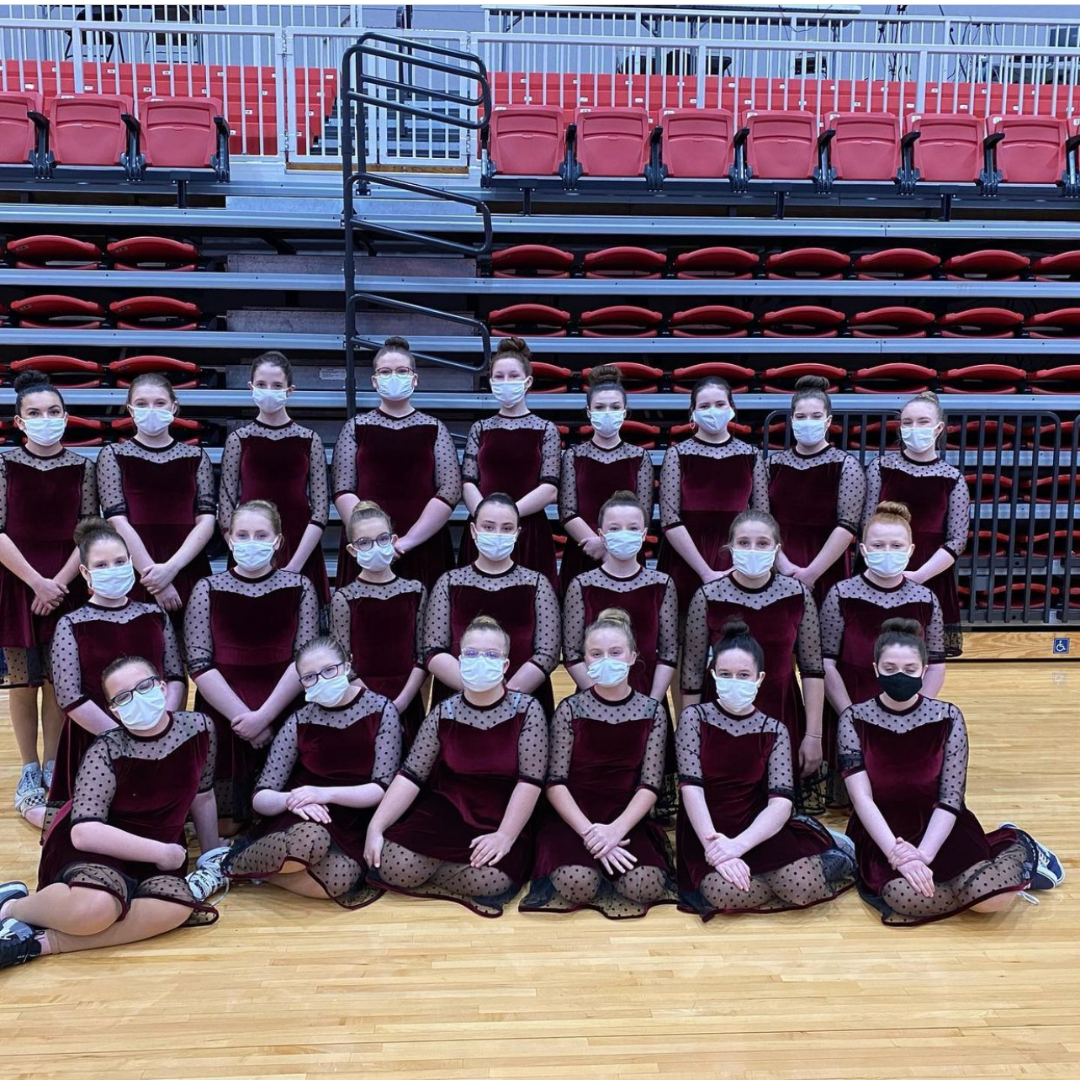 WGI: In what other circuits does your junior group perform?
Our junior high guard also performs in the [Scholastic] Cadet Class of the Mid Continent Color Guard Association (MCCGA).
WGI: What are your high school guard groups?
Sullivan: At the high school, we have a Scholastic A Winter Guard, called nVision, and a Scholastic Regional A Winter Guard, called nSight.
WGI: Do your junior high and high school groups collaborate?
Sullivan: Our high school upperclassmen can assist us with the junior high winter guard, but there is an application process. It is strictly for those high school students interested in working with students in the future, want to learn about writing choreography, [may want to be] a color guard instructor/designer, and have a proven track record [of being] dependable and responsible.
WGI: Any advice for directors of junior groups?
Sullivan: If your school allows a junior high program, I encourage you to offer that opportunity to your students. As a color guard educator, you will find this age group very rewarding as you help develop the next generation of color guard performers.
About the Author:
Christine Ngeo Katzman is founder and chief executive officer of Muse Media, LLC, creator of books, magazines, and additional content highlighting performing arts and youth activities. Christine is publisher, and editor-in-chief for Halftime Magazine, a publication for marching arts participants and fans, and managing editor for Yamaha SupportED Magazine, a publication sponsored by Yamaha Corporation of America for K-12 instrumental educators. Christine graduated from Northwestern University with a bachelor's degree in journalism in 1997 and earned an MBA from the University of Southern California in 2007. While at Northwestern, she marched in the Northwestern University Marching Band, including the 1996 Rose Bowl and 1997 Citrus Bowl.