WGI is pleased to announce its first ever Circuit Partner Symposium to be held Saturday, September 7, 2013, at the Buena Vista Palace Hotel in Orlando, Florida. The concept of a national circuit meeting was born four years ago when WGI invited circuit administrators to come to the WGI Advisory Board meetings for a session dedicated to local circuit needs and the sharing of information from different parts of the country.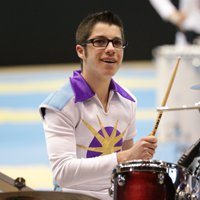 While those initial meetings proved to be beneficial and increased the communication between WGI and its Circuit Partners, the need of a pre-season meeting soon became obvious in order to share all the detailed plans and judging refinements for the next season.
WGI Executive Director Ron Nankervis said, "So much work on policies, rules and judging systems are done during the summer months, it seemed a natural progression to hold an event where all that information could be disseminated at one time to all circuit administrative and judging personnel by WGI staff."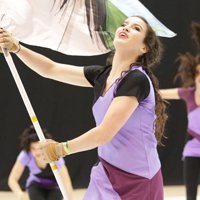 Plans include sessions to present 2014 judging philosophies for color guard and percussion as well as updates on rules and contest policies. All changes in the 2014 edition of the WGI rulebooks will be presented and proposals passed from the recent advisory board meetings and ratified by the WGI board of directors will be discussed in detail.
"We encourage all Circuit Partners to send their chief judges to hear the first presentation of new information on judging for 2014 even before it is shared with our WGI judges," said Nankervis. "Additionally, administrators on their track will review all facets of contest management including classification, rule interpretations and new technology in tabulation. It is our hope that this will be largest gathering of those responsible for color guard and percussion ensemble contest management in our history."
Scheduled presenters include:
Dale Powers, WGI Director of Color Guard
Mark Thurston, WGI Director of Percussion
Curtis Costanza, WGI Color Guard Chief Judge
Chris Hestin, WGI Percussion Chief Judge
Karl Lowe, WGI Color Guard Education Coordinator
Caleb Rothe, WGI Percussion Education Coordinator
Jim Haskell, WGI Percussion Administrator
Bart Woodley, WGI Director of Operations
Lyera Hammons, WGI Event Manager
Matt Becker, creator of CompetitionSuite

The Circuit Partner Symposium is presented by WGI free of charge to its Circuit Partners and all are welcome. To reserve your room please contact Lyera Hammons, WGI Event Manager, in the WGI office.
Registration begins July 1. Stay tuned to WGI.org for more information on this very exciting first-ever event!