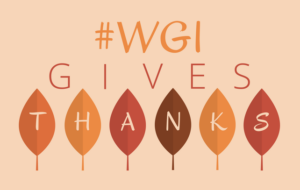 WGI is thankful for all of our staff, participants, volunteers, and fans! Without your love, dedication, and support, we would not be able to achieve the extraordinary.
Today, we celebrate you! Post a photo of your group and tell us why you are thankful for them! Be sure to use #WGIgivesthanks.
You could be featured on wgi.org.