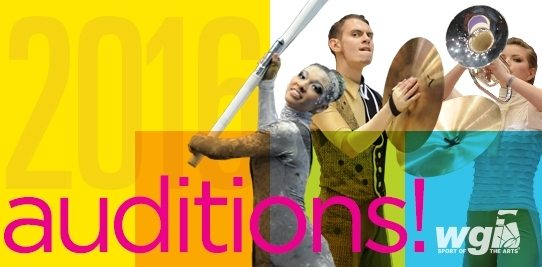 Tell us how it went! Did you have fun? Did you learn something new? Are you part of a new independent ensemble? Share it here!
The pre-vamped 2016 color guard, percussion and winds auditions are underway and WGI would love to witness your experience. Share your audition photos and excitement with WGI by tagging us on Facebook, Twitter and Instagram under the hashtag #WGIAuditions2016. WGI will be re-posting and retweeting your auditions experiences across all of our accounts as well as wgi.org. Good luck and most importantly have fun!
To find a performing unit near you check out the WGI Auditions page.