By Jenny Lyons
First time Independent A Champions Icon Winter Guard (1st – 98.055) conquered UD Arena with their fiercely fresh program, "Break Some Ice." Costumed in sporty mesh and multicolored tops—layered over athletic shorts, track pants, and sneakers—Icon glided from spotlight-to-spotlight of circular tarps awash in graffiti and embodied every impassioned beat of their stirring spoken word soundtrack. From count one to the very last, Icon's show was electric and impeccably clean. With a soft color palette of seafoam and coral, Icon subverted expectation with their unique movement style and transcended with a pristine, front-row flag feature, handily earning their first ever WGI gold.
St. Anns (2nd – 95.080) explored "Passageways" in their silver-medalist 2019 program. Dressed in flowing black and navigating a fragmented floor, St. Anns program built from the center outward, ever moving and ever dominating with their stark weapon moments. A clinic in poise and strength, St. Anns soared with a pink flag feature that definitively slammed the door on their second place finish.
Fan Favorite, AMP (3rd – 94.485), snagged bronze with their vintage spin on "Empire State of Mind," in their program "A Pocket Full of Dreams." Bursting with optimism and opportunity and in the twinkling glow of street lamps, AMP took a dreamy look at life in a New York of yesteryear in their uplifting third place finish.
In their program "Message in a Bottle," University of South Florida A (4th – 93.555) marooned audiences on their own delightful island with a striking beachfront floor and infectious energy. Exploring with both visual and auditory concepts of waves crashing, USF flooded the floor with deep blue silks, a jazzy dance feature and a charming SOS finale.
In familiar black and white costumes, Onyx (5th – 92.080) ascended the ranks of Independent A with their vibrant program, "Malaguena!" Exploring a variety of levels with their versatile black and mirrored benches, Onyx engaged in constant motion in a program which flowed from one fluid phrase from start to finish. There was a constant pulse of rifle and fraught strains of piano that gave way to a brilliant gold foil flag feature and a shimmering, applause-filled finale.
In their program, "Climb," Divenire Winter Guard (6th – 91.000) was transcendent in their finals performance. With a ladder motif reflected from their props to their uniform, Divenire's program ascended over time, building to a stirring feature, and closing with a cleverly deconstructed ladder rebuilt with its performers own hands.
Hailing from Quebec, Canada, 3rd Legend (7th – 90.960) brought the sweet breezes of autumn to UD arena on Friday night, in their warm-toned program, "Falling Leaves: A Memory Of You." Staged on rich wood benches and ever drifting bed of brilliant autumn leaves, 3rd Legend evoked wistful memories of parted lovers with a dynamic soundtrack of woeful vocals, rustling leaves, and autumn wind.
Jacksonville University Winterguard (8th – 90.705) descended into madness with their program, "Steinway in the Corner." Set on a floor marked with strokes of sepia and black and a Steinway piano in the upstage right corner, Jacksonville explored the manic states of euphoria and despair of music with a committed performance that included audible keening and crying overlaid upon a fraught spoken word soundtrack.
In "The Games We Play," Metanoia Winter Guard (9th – 89.905) maintained their ninth place finish with a playful, high velocity program. The program twinkled into existence with a bright weapon opener over light piano. As the music soared, Metanoia seamlessly deconstructed the brightly colored tower of chairs that was the centerpiece to their program. The program eventually whipped into a whirlpool of a flag feature, as the chairs became a set for musical chairs and the piano faded to the discordant tapping of an overplayed piano note.
Anesidora (10th – 89.210) proved they were "Good Humans" in their slick, robotic program. Featuring a compelling factory-style prop, Anesidora churned its expertly mechanical performers over a gear printed floor in their take on Christina Perri's "Human."
Malachi Independent A (11th – 88.565) lulled the audience into a "Reverie," with a soft blue palette and a costume of glittering navy mesh and easy blue slacks. With their take on the song "Chasing Cars," Malachi explored an all-encompassing love and ended with two lovers curled up together upon the stark white centerpiece of their program.
In their endearing program, "Row, Row, Row Your Boat," i-Squared (12th – 86.130) entreated the audience to "go with the flow of life." Set to a delightful voiceover from a familiar voice, i-Squared's program deconstructed the popular nursery rhyme and rebuilt it into clever musings on life. This dreamy program proved to be as rich as its color palettes of oceanic blues and greens and the gorgeous copper silk that graced its flag feature for their twelfth place finish.
Gates Chili Independent Winter Guard (13th – 85.675) was unapologetically true to itself in the inspiring program, "Be The Light." Performed with infectious abandon, Gates Chili sparkled in black and white as they celebrated individuality and compassion.
Tying with Gates Chili Independent Winter Guard for 13th place, National Avenue (13th – 85.675) wondered "Why" with their elegant 2019 program. With black wing-like half skirts, National Avenue floated through their cover of Annie Lennox' "Why" with grace.
In a somber exploration of life's fleeting quality, Verve (15th – 85.385) played on the namesake of their program "Fade" within every facet of their performance. With twinkling piano chords and operatic refrains, Verve expertly used fitting ombre silks and a stark double sided uniform effectively throughout, before ultimately fading into darkness.
Icon Winter Guard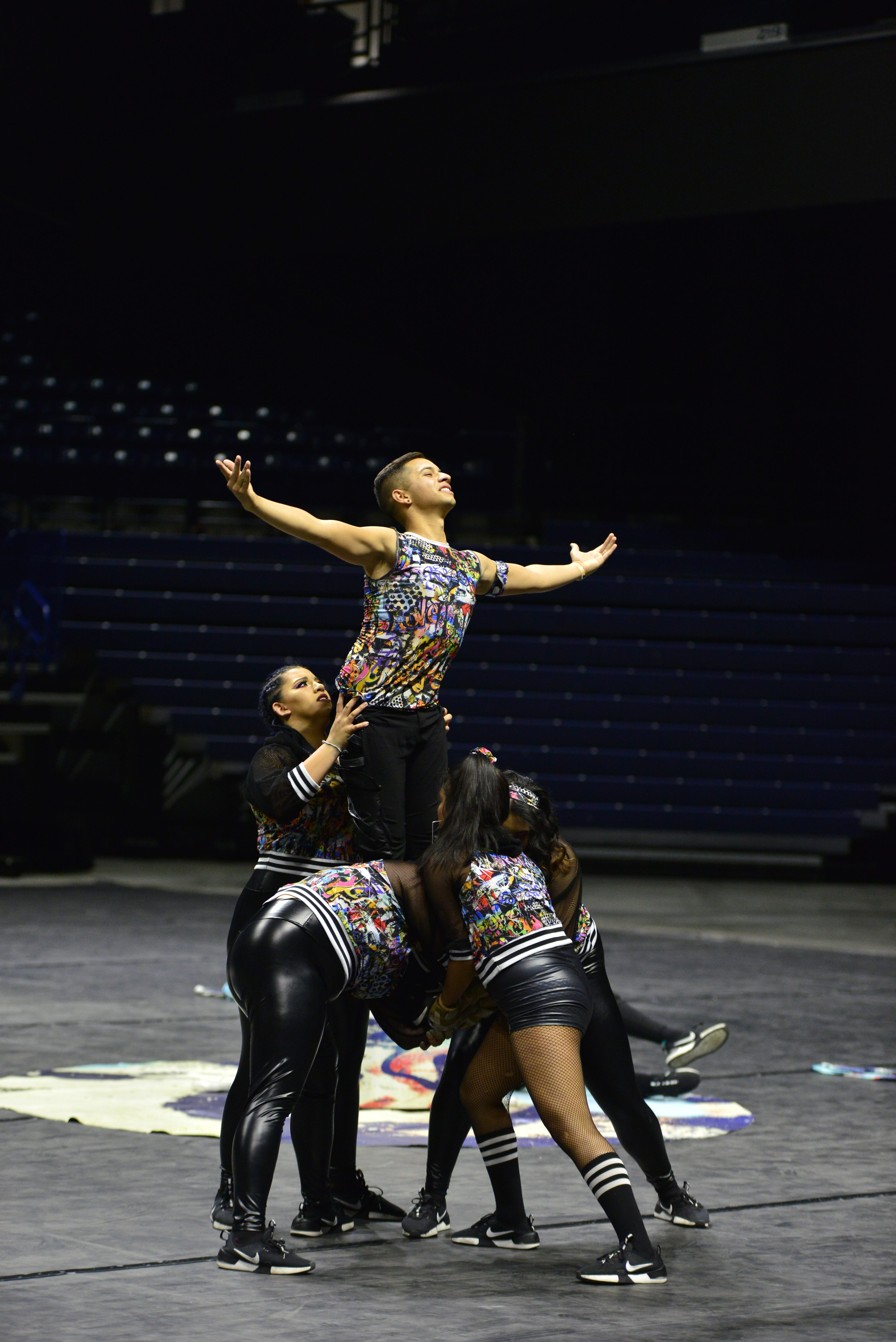 AMP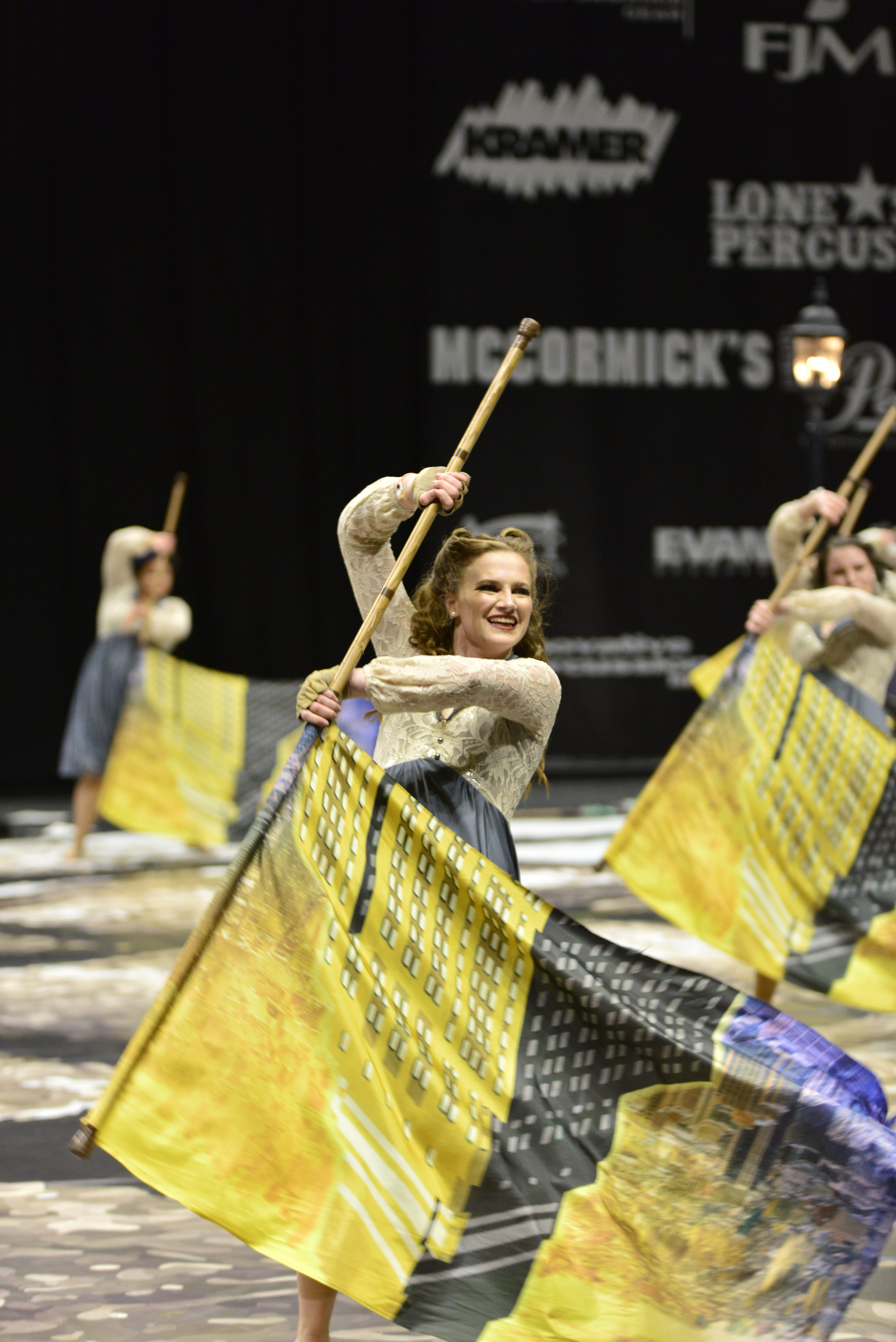 Jacksonville University Winterguard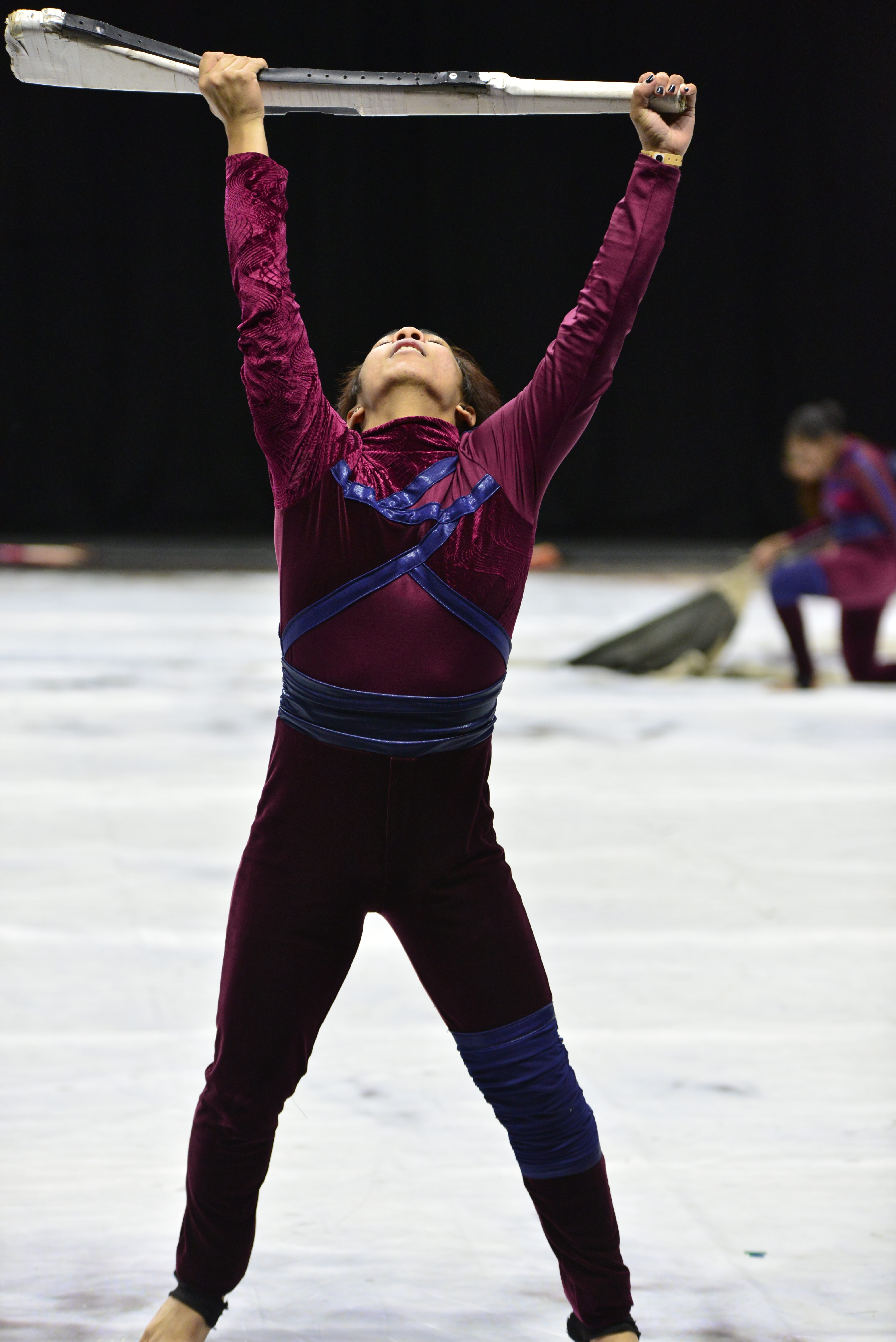 Malachi Independent A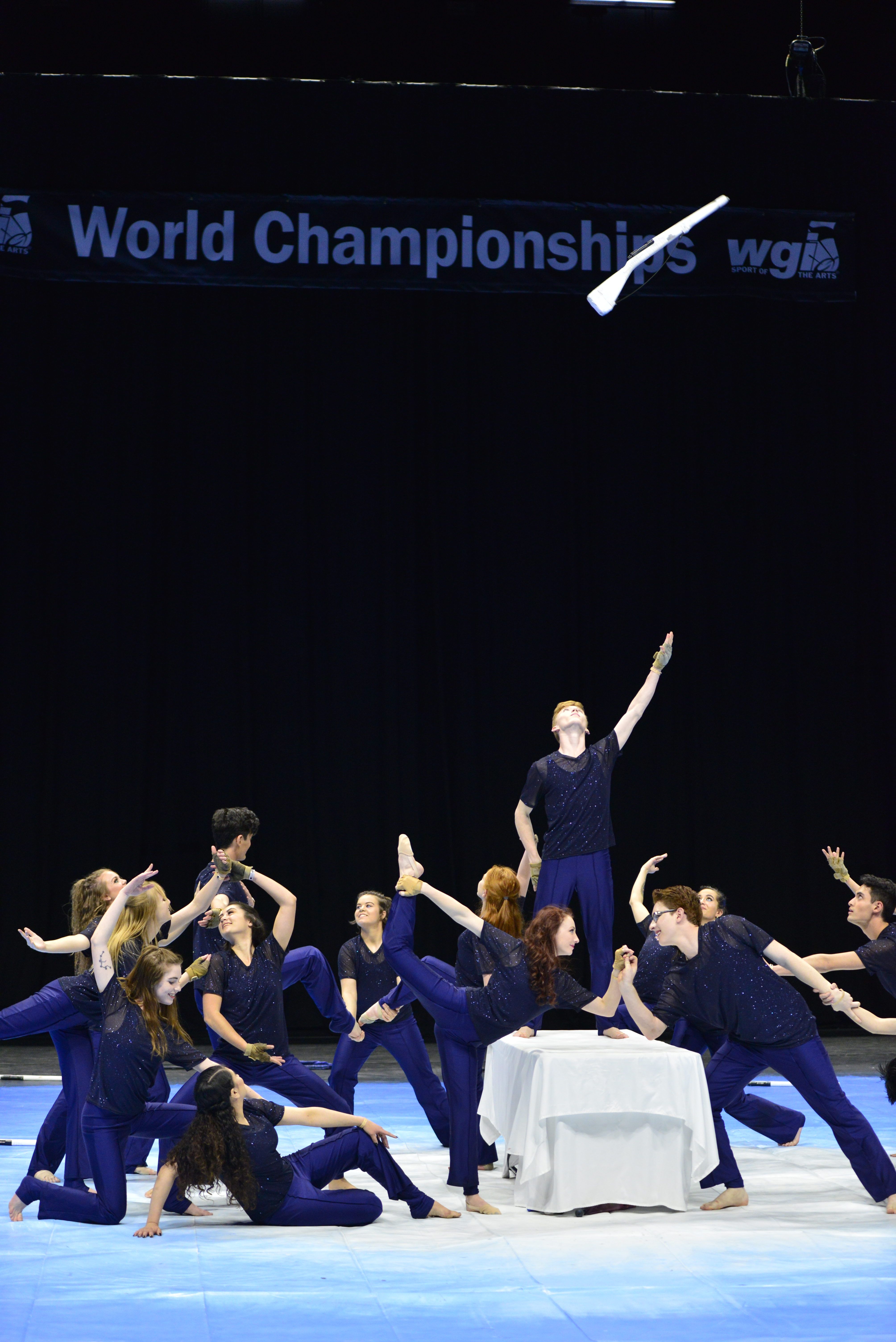 Verve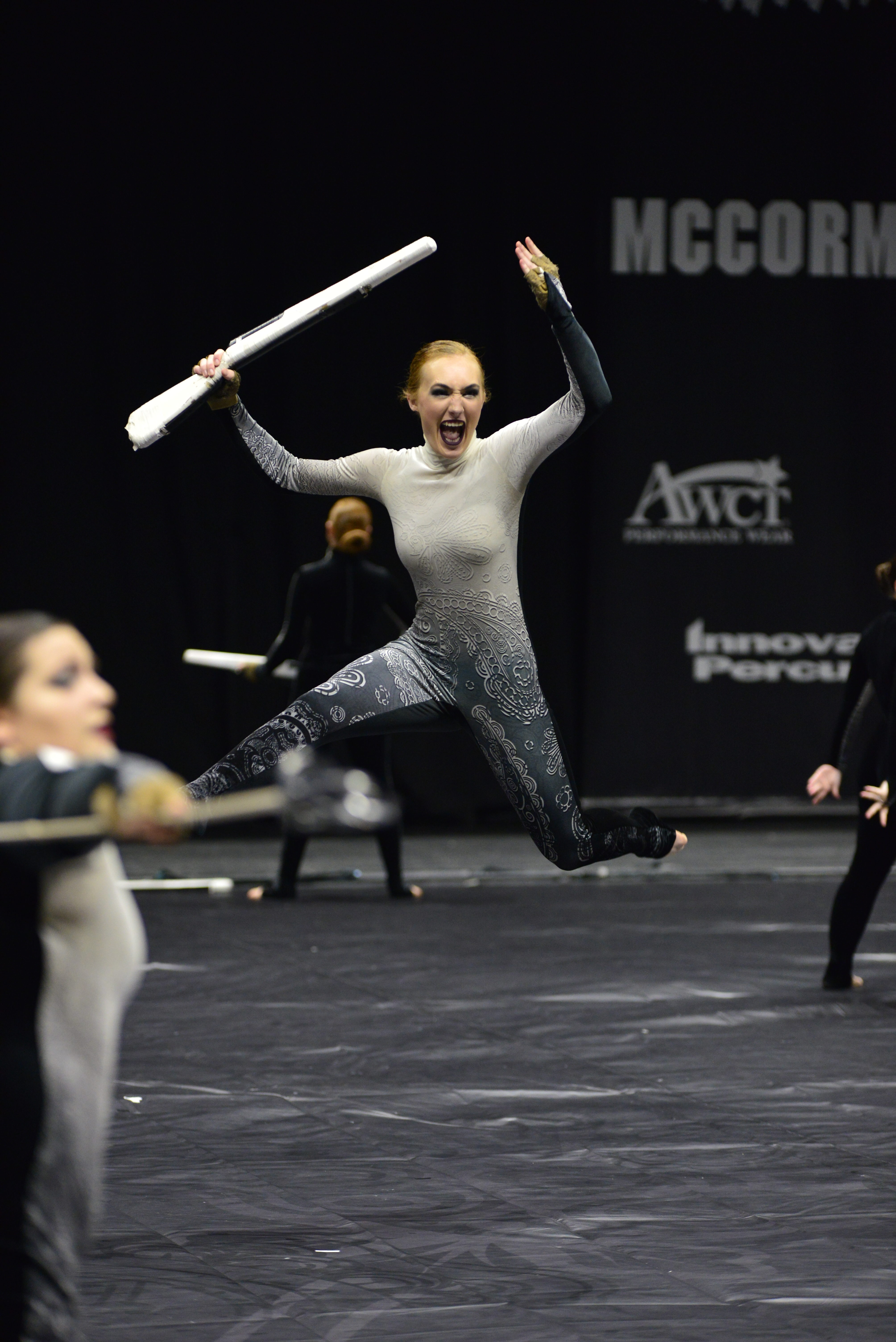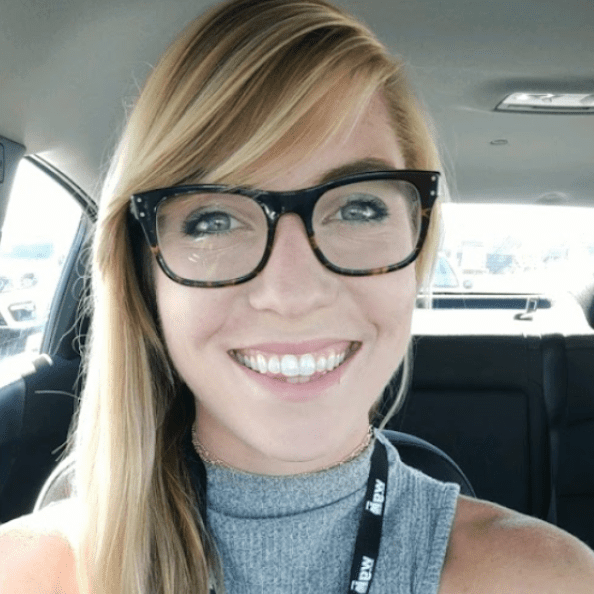 About the Author: Jenny Lyons is a freelance writer and master's student of writing at San Francisco State University. She has a BA in Literary Journalism from the University of California, Irvine. She is an alumna of WGI, having performed with the Santa Clara Vanguard Winter Guard from 2013 to 2015, during which time she was fortunate enough to become a WGI World Champion. Jenny has also marched with several drum corps including the Santa Clara Vanguard. When she is not writing, Jenny can be found continuing her passion for color guard through teaching in the Bay Area and serving as caption head to the Vanguard Cadets.