Week 3 Group Event Details
---
Important Dates
---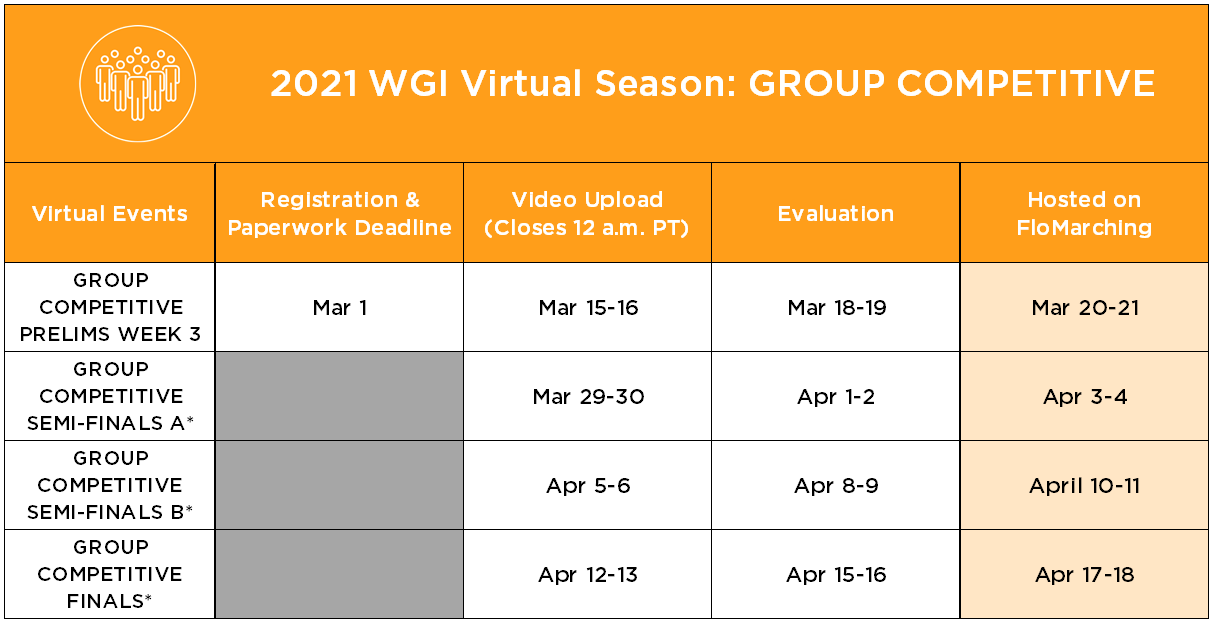 ---
* Only those registered in the Group Competitive category will progress to semi finals and/or finals.
---
Awards & Results
---
---
Rules, Criteria, Progression
---

Each division has selected how those competing in the Group Competitive will progress to Semi Finals (and then to finals). Please read through the progression details for further information.