---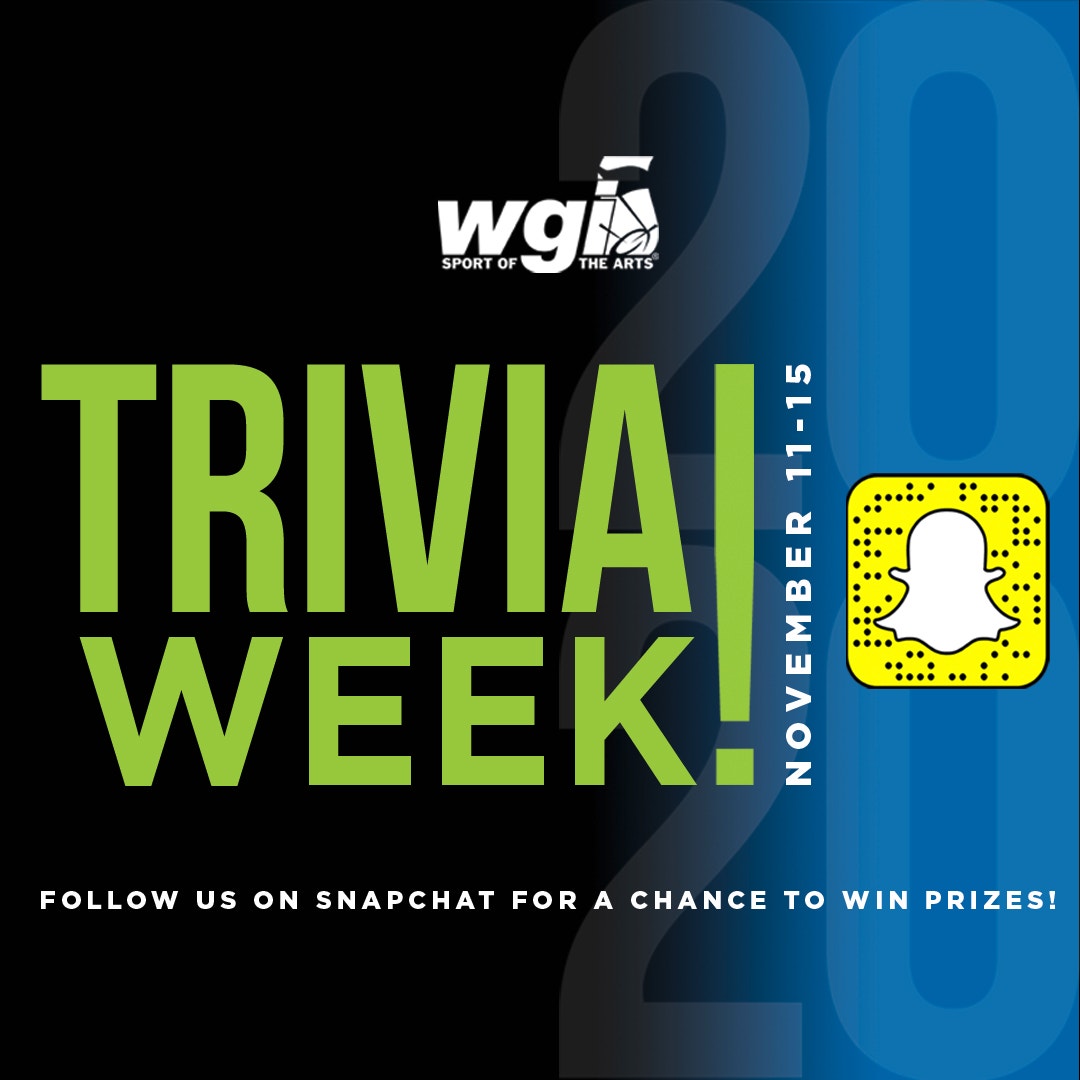 November 11-15 is WGI Trivia Week!
Time to test that WGI knowledge. We are kicking off the 2020 indoor season with some trivia fun!
Follow us on Snapchat (wgisnaps) to find the trivia question of the day. One question will be posted each day this week at random times, and the first one to snap us with the correct answer will win a WGI prize!
Make sure to check our Snap account every day, and good luck!