t-minus 5 Days Until the Start of the Season!
To celebrate the beginning of the 2021 WGI Virtual Season, we are making this week SPIRIT WEEK! Let's celebrate a season to remember with limited edition merch. As part of Spirit Week, we will be announcing new WGI merch today through Friday. Today's release is the Dark Heathered Season Hoodie!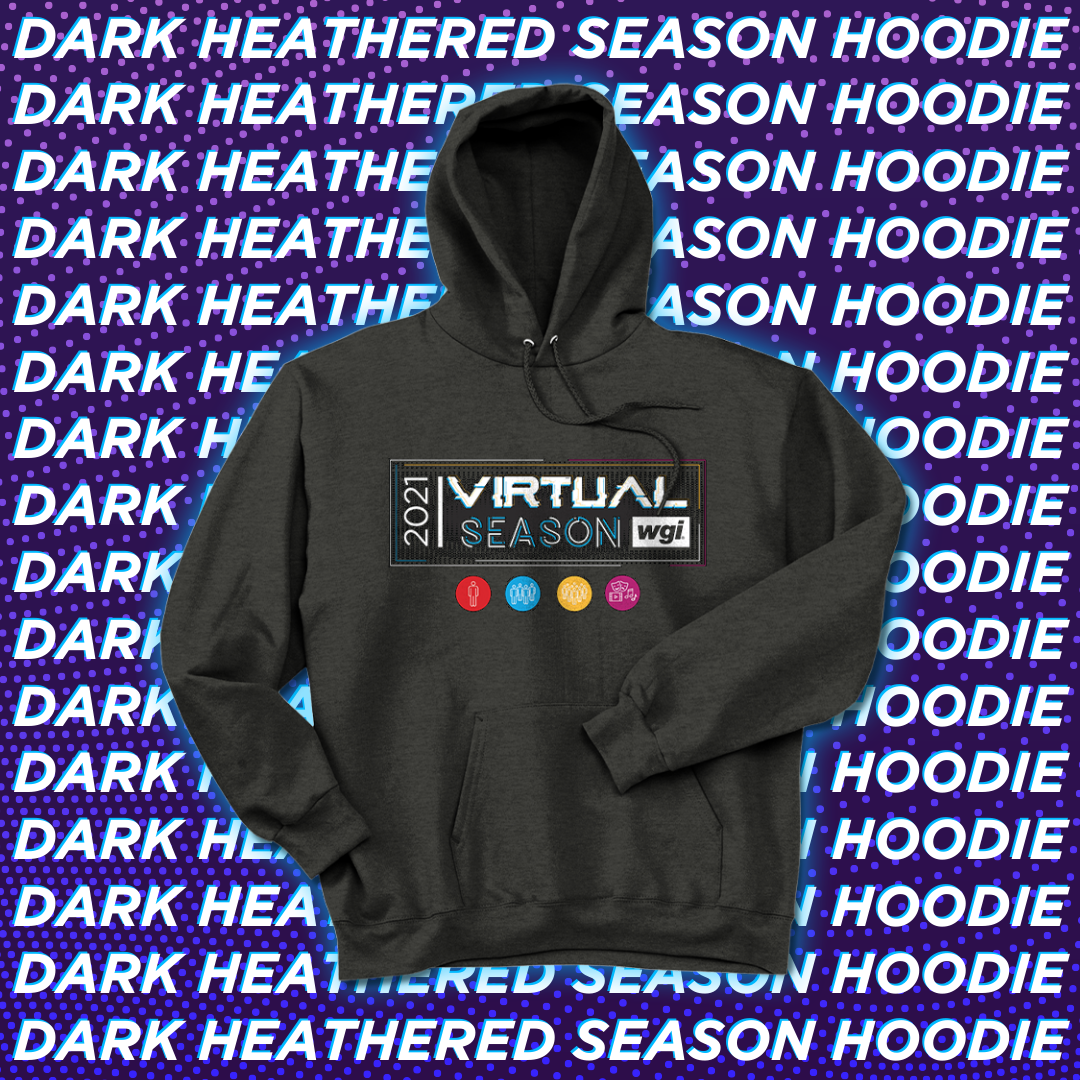 Help us hype up the season! We want you to celebrate with us and post about it on social media! Post your photos and videos on social media using #WGIVirtual and #WGI2021. Select posts will be featured on wgi.org.