t-minus 1 Day Until the Start of the Season!
To celebrate the beginning of the 2021 WGI Virtual Season, we are making this week SPIRIT WEEK! Let's celebrate a season to remember with limited edition merch. As part of Spirit Week, we will be announcing new WGI merch all week. Today's release is the 2021 WGI Virtual Season T-Shirt!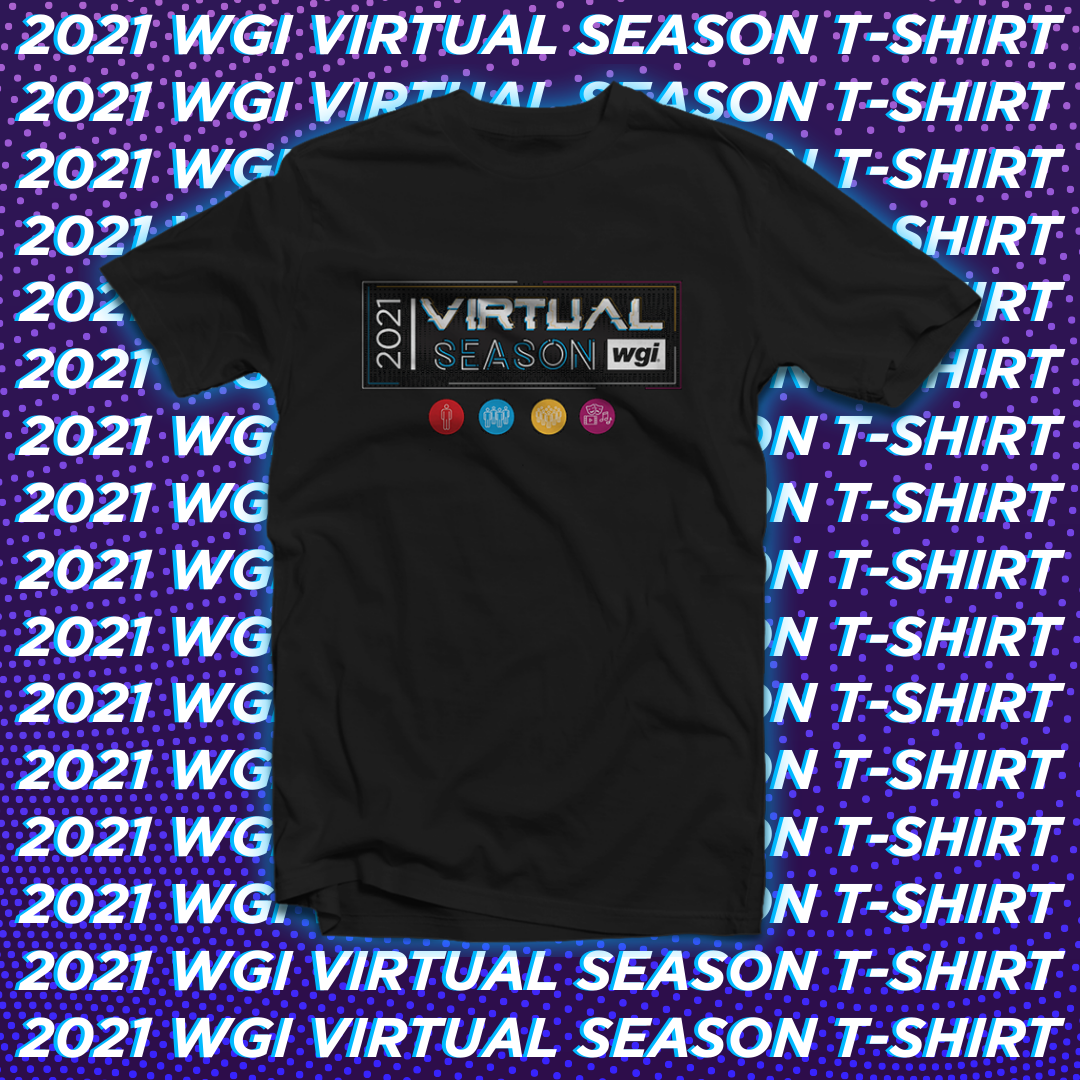 Help us hype up the season! We want you to celebrate with us and post about it on social media! Post your photos and videos on social media using #WGIVirtual and #WGI2021. Select posts will be featured on wgi.org.