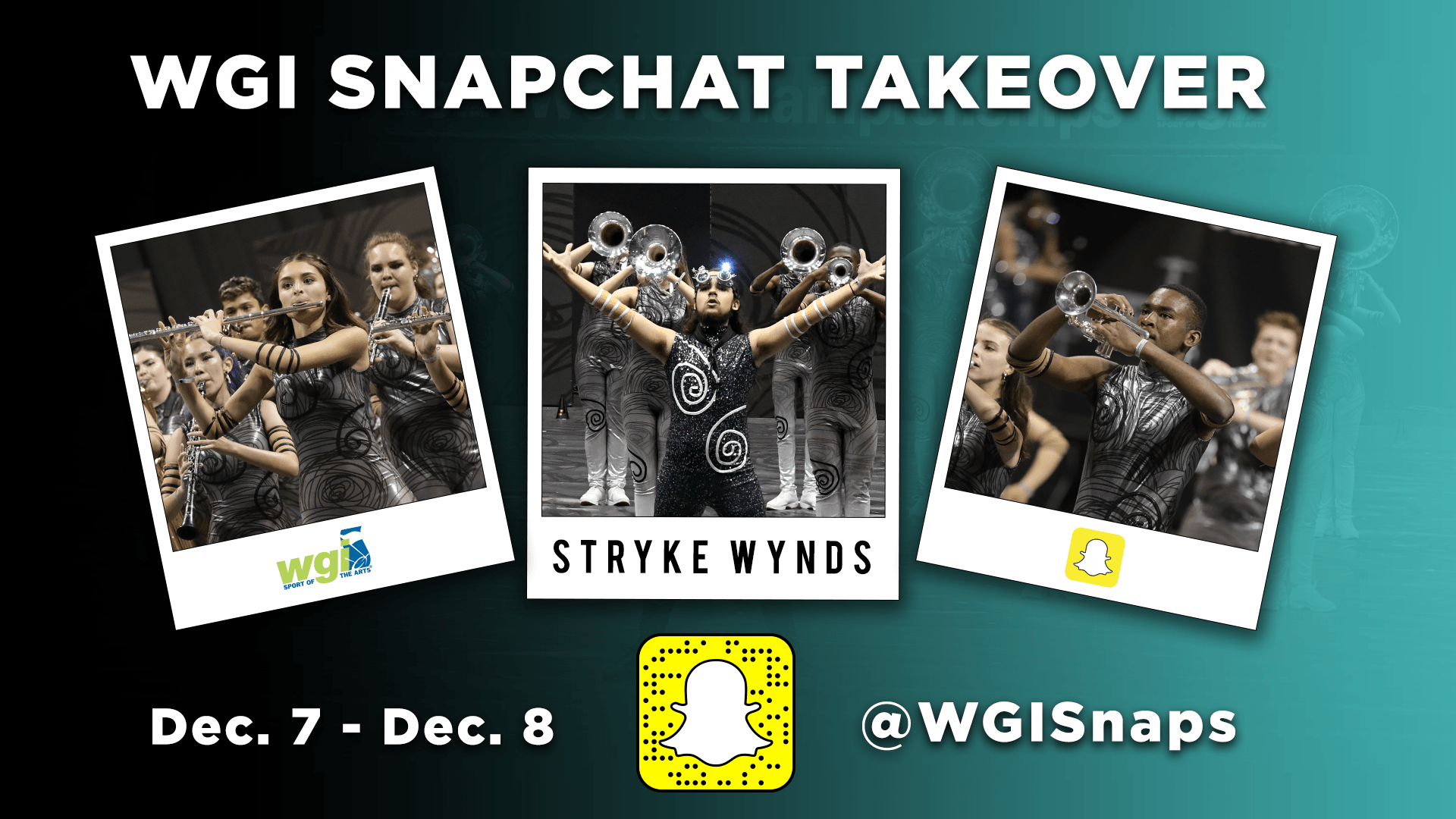 ---
---
This pre-season, WGI will bring you behind the scenes once again with your favorite indoor color guard, percussion and winds ensembles during the weekly WGI Snapchat Takeovers!
Each week, a participating WGI group will take over the WGISNAPS account. Watch as they introduce the members, show you their rehearsal facilities, see how they practice and more!
This weekend, we bring you STRYKE Wynds! Catch their Snapchat Takeover only on @WGISnaps both Saturday, December 7, and Sunday, December 8.