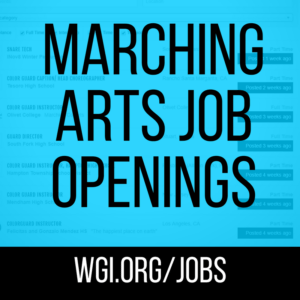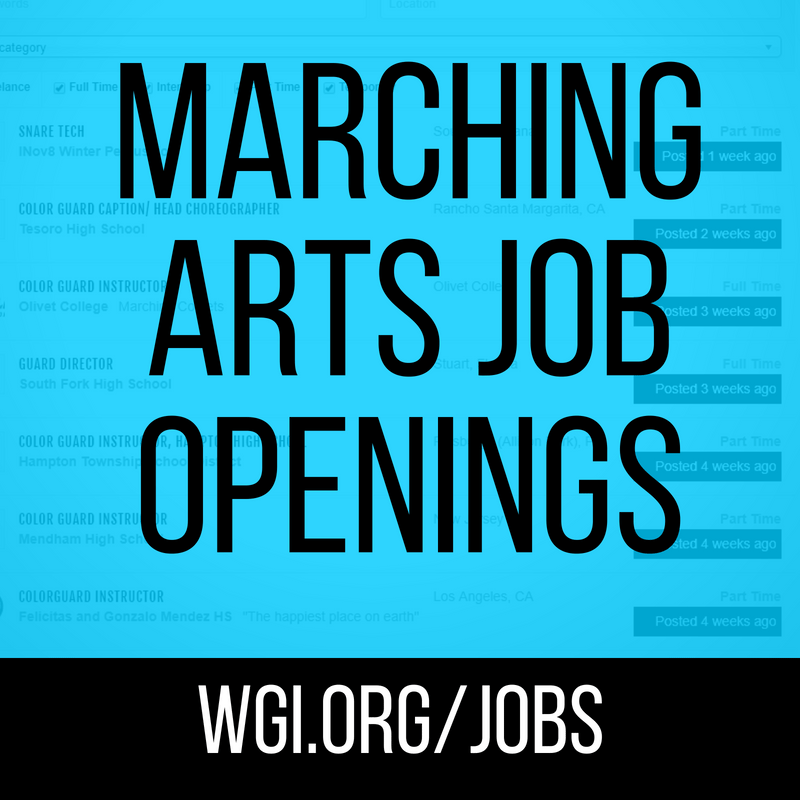 March into your dream job with the WGI Job Board!
Whether you are a band director looking to find an instructor for your quickly approaching indoor marching arts season; a freelancer looking to work with a WGI independent group; or an aspiring educator simply browsing the latest marching arts openings, WGI's Job Board is the best place to connect you with the applicants you need to help build your program, and the job you need to build your career.
The WGI Job Board allows registered and non-registered WGI administrators of color guards, percussion, and winds ensembles to post information about open positions within their organization. Listings may be as specific or as general as needed, and you can post multiple positions.
Educators seeking an ensemble to work with will find the WGI Job Board easy to search by location and type of jobs available.
Visit wgi.org/jobs to further your career!
WGI Job Board