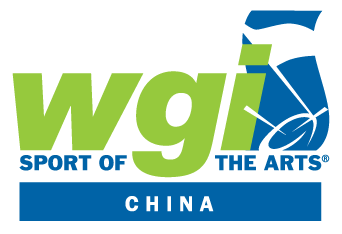 Last week, we hosted a five-day clinic in China for over 80 students (visiting three schools to meet with various groups) in preparation and anticipation of the inaugural WGI China (May 2019). Expert clinicians held both color guard and percussion movement sessions, rudimentary drumming lessons, flag and rifle fundamentals and design sessions.
We had the pleasure of hosting a press conference in China with over 120 in attendance for an official announcement.
"WGI pledges to continue the excellent cooperation that has led to the creation of WGI China which will create memories for a lifetime," said Ron Nankervis, WGI Executive Director. "The event in May will be our first-ever official event in China, and hope it is only the first step toward our commitment to furthering our partnership across the seas."
"The training camp beginning this week will lay the foundation for a thriving learning community in China," Ron continued. "We are grateful that our philosophies are rooted in a foundation of education and training. It is a momentous beginning for those interested in the marching arts in your country. On behalf of all of everyone at WGI Sport of the Arts, welcome to all the students, parents, and educators to our international family dedicated to providing a platform for young people to achieve the extraordinary."
WGI China will take place May 18-19. Keep an eye out for more information as the excitement continues into the regular 2019 season. In the meantime, check out photos from the clinics and press conference below, as well as our last-week recap video above! You can also view other past and upcoming international events, such as WGI Japan, WGI United Kingdom and WGI Costa Rica, here.