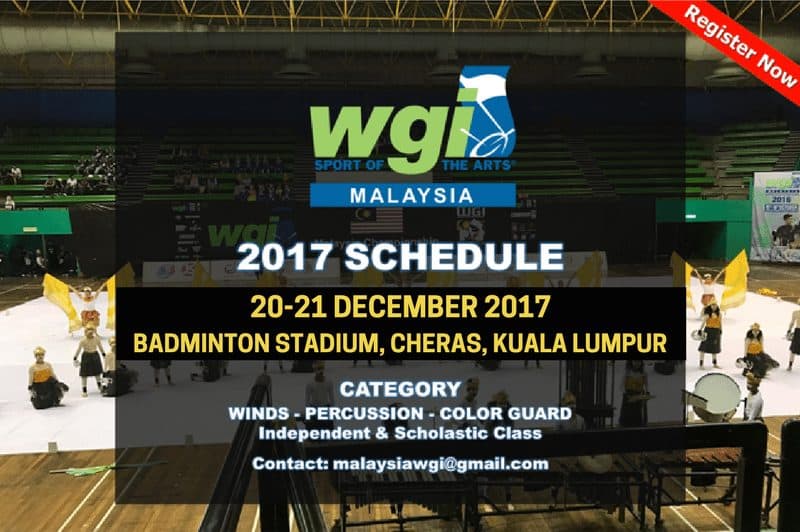 WGI Sport of the Arts is pleased to announce the 2017 WGI Malaysia Regional. The event will be held December 20-21, 2017 at Badminton Stadium in Cheras, Kuala Lumpur.
"WGI is tremendously proud of our flourishing partnership with Malaysia, so much that this will be our third event in as many years in that country," said Executive Director Ron Nankervis. "We are excited to return to Kuala Lumpur and continue to educate the young people who are so passionate about the indoor marching arts."
Contact malaysiawgi@gmail.com for more information on the event. We hope to see you there!