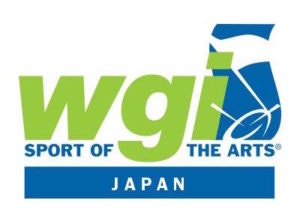 WGI Sport of the Arts, the world's leader in producing indoor marching arts events for color guard, percussion ensembles, and winds groups, today announced that another international event has been added to their 2017-18 event calendar. WGI Japan will be held on January 28 at the Makuhari Messe Event Hall in Chiba, Japan. Chiba is one of the surrounding cities of Tokyo.
Executive Director Ron Nankervis said, "Over the past few years, we have been working diligently with the Japan Marching Band Association to make this event a reality. We have welcomed groups from Japan for over two decades and we are excited by the opportunity to create a local event that marching arts groups can attend in their home country."
WGI is also proud to announce that Warren Central High School, from Indianapolis, Indiana, will be the first U.S. group to attend a WGI Asia event. A perennial Scholastic World finalist since 2008 and silver medalist in Scholastic Open Class in 2007, Warren Central is one of the most-traveled color guards throughout the United States attending regionals in Florida, Nevada, and New Jersey the past three years. The color guard also participates in the Tri-State Marching Arts circuit.
Warren Central director Jeff Wroblewski said, "We are proud to represent the United States at the first WGI competition to be held in Japan. Our students are thrilled to travel the 6,500 miles to make new connections with like-minded color guard performers. We can't wait for January!"
In 2015, WGI created regional events in Malaysia and Thailand. An event in Indonesia was added in 2016. This year will see the largest WGI Asia event calendar in Jakarta, Indonesia, on November 18-19, Sisaket, Thailand, December 15-17, and Kuala Lumpur, Malaysia, on December 20-21. The event in the Tokyo area will mark the fourth regional added in Asia in three years.
WGI Japan is open to participation from groups from other countries as well as Japan. Groups wishing to register for WGI Japan should contact the event organizer by visiting the international section on WGI.org.