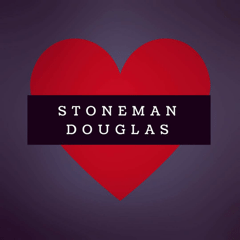 WGI Sport of the Arts today announced that the campaign to benefit the Gina Rose Montalto Memorial Foundation has raised a total of $21,434. Funds were raised by the creation of a limited-edition t-shirt and pin sold at the 2018 WGI World Championships and online in April. The shirt – featuring 17 doves – is a tribute to the 17 victims of the shooting, while the pin depicts a heart with "Stoneman Douglas."
Gina Rose Montalto was a member of the Marjory Stoneman Douglas High School Color Guard and a victim of the mass shooting in Parkland, Florida, on February 14, 2018. She was a special girl who melted every heart with her infectious smile, lighting up any room she entered.
The Gina Rose Montalto Memorial Foundation will have several key programs under which qualified candidates may apply. The foundation plans to award scholarships to post-secondary students pursuing studies in the Arts (e.g., Music, Art, and Dance) as well as another awarded to students pursuing a degree in Science, Technology, Engineering, or Math. Gina was a gifted artist and an excellent student. She loved to learn and excelled in each of these areas.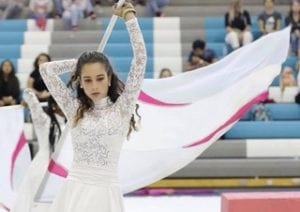 The foundation will also award a scholarship to an individual who is pursuing an advanced degree in Clinical Psychology, Social Work, or Marriage and Family Therapy. More mental health professionals are needed in our country to identify and support those who require their help. Additional scholarships will be awarded to students who are members of the Girl Scouts.
WGI would like to acknowledge the cooperation of our exclusive merchandise vendor, PepWear. Artwork for the t-shirt was provided by Unlock Hope and the pin design was donated by Cichele Fields.
For more information on the Gina Rose Memorial Foundation, please visit their website.