By David HIll
To help usher in Winter Guard International's 40th Anniversary, let's tell the stories of some of the activity's first "Super Guards," each a World Champion: Quasar, Skylarks, Erte, State Street Review, Odyssey, San Jose Raiders, and Emerald Marquis. Who better to remind us all of the impact these units made than the directors, designers, instructors, and performers? They take us back and help us relive each guard, as they remember the shows and stories that made them one of the first "Super Guards" in WGI. Today: WGI's first champion, Quasar.
Quasar, Winter Guard International's first champion, in 1978, hailed from Revere, MA, and was directed by Puggy Ciulla from 1977-1980, and then again in 1983. The guard attempted a comeback in 1985, but were kept from using the name Quasar. Erte' became the guard's name, and it tied for the championship that year. (More on that "Super Guard" in the coming weeks.)
Wanda Conway was the only member to have marched with Quasar every year of its existence, so it is fitting that Quasar's story is told through her eyes.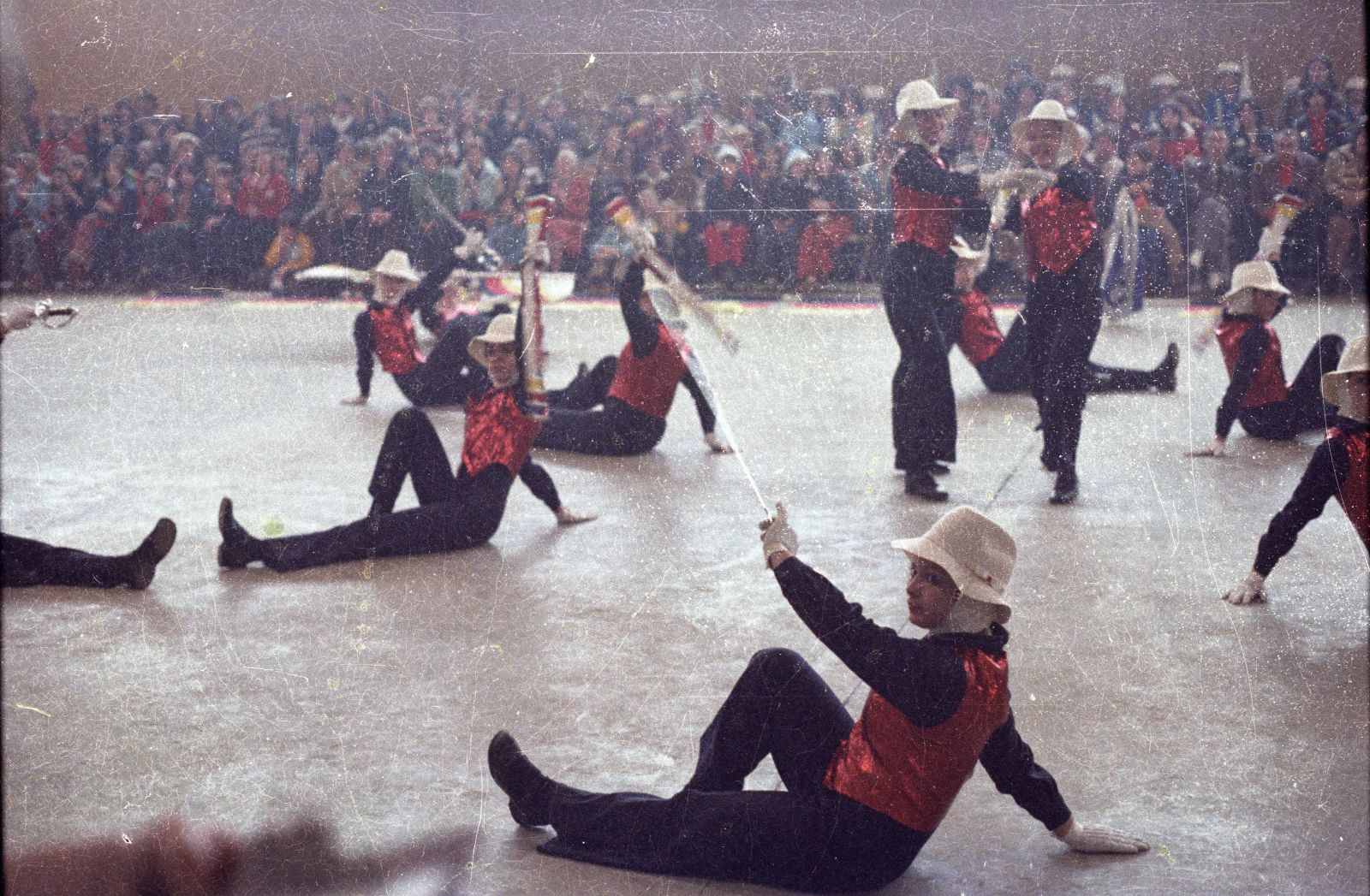 The inaugural champions were "disco queens who could spin like no one else, while marching a drill second to none," Wanda remembers. Her favorite show, 1979's third place "Styx" included the then-controversial "smoke machine" incident. (Rules about such devices came soon after.)
In 1983 the music in the guard's "Festive Romana" show either "broke or stopped in prelims," she said. "And to this day we are still having to convince folks that the members had no idea it was going to happen. Evidently it looked well-rehearsed in how we exited the floor." Evidently; the show placed third.
Wanda recollected on Quasar's process: "At the beginning of almost every season, we were just awful. We would typically drop some 30 pieces of equipment at a show, sometimes change music, costumes and show design mid-season, and often get booed at the end of our performance.
"Yet the trust we had in each other and our staff, combined with a strong work ethic and overall passion for the activity, always brought us through – and it ultimately showed on the floor."
Like most guards who move the artistic and competitive meters, setting standards along the way, Quasar, Wanda recalled, was often "very controversial, mostly because we were so different – dare I say ahead of our time."
"I remember we would receive hate mail from folks condemning us for 'dancing' in a show with an American flag on the floor, then for abolishing the honor guard section altogether. I believe we were the first to do that."
"Yet after all the early season trials and tribulations, it was as if we always took the audience on the journey with us. As the saying used to go, they were "throwing their babies" at us in the end – the ultimate compliment a performer could ever get. Ultimately, I think we were perceived to be quite the trend setters of our time."
"Quasar lit a fire in people's minds as to what was possible," she said. The guard "dared folks be creative, think outside the box, challenge the status quo, and try new things."
"Although different isn't always better, I think we set a precedent in the activity that has brought to life the phenomenal, diverse art form we cherish today."
---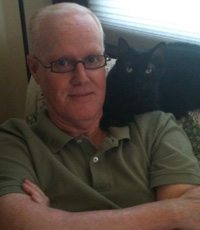 About the Author: David Hill is a former Communications Director for Winter Guard International, and volunteered for Drum Corps International for 20 years. A long-time writer on all things pageantry, he was a marketing / fundraising executive in Birmingham, AL for 40 years. David is now retired and lives in Pensacola, FL, where he continues restoration of his 100-year-old cottage, is writing a memoir, honing his baking skills, lending a volunteer hand to four local non-profits, and pal-ing around with his Hurricane Katrina evacuee and buddy, Purvis.