From a Vessel Percussion Press Release.
---
"Don't go near the fire, don't go in the dark. Don't give into them, 'cause they're gonna break your heart. Let go…"
---
---
ONTARIO, Calif. – Vessel Percussion is pleased to announce their 2020 program entitled, "The Absence of You." 
Show Description: Love isn't blind, only the individuals who choose to not see what surrounds them. 
Synopsis: The program will be based on an individual looking for their one true love in a world of covered choices. 
Story Arc: The floor to be a symbol of unlimited choices with no variations, but only one choice is clearly different than the rest.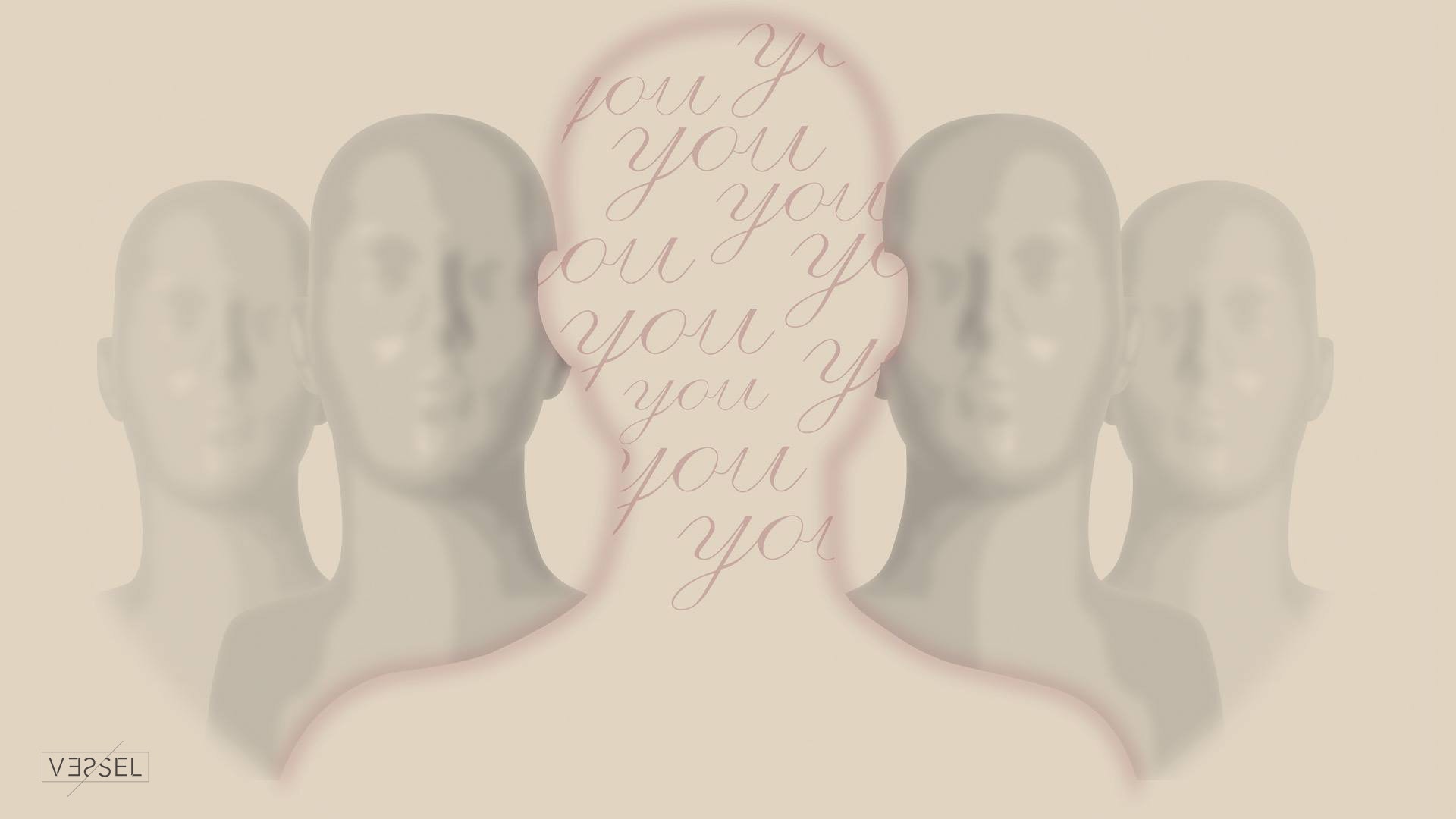 Props: There will be 15 mannequins spread over the performance tarp, mirroring the battery member's appearances to simulate a populated world. Along with a rotating flat, both mirror and black panel, to reveal the individual's self-identity and revelations. 
Marching Costumes: The performers will represent the embodiment of a human body, not from the outside, but only from the inside. Their faces will be covered with tattered black fabric and wrapped with additional red fabric, only revealing glimpses of their facial features. As the story progresses, layers will be revealed only to see nothing is fully revealed, with the exception of one visible face. 
The repertoire for the production includes "Together" by The xx, "i love you" by Billie Eilish, and "Wicked Game" by Chris Isaak. 
Vessel Percussion is under the direction of Sean Cunningham. Staff includes Henry Gillard, Thomas Kurator, Zach Carrasco, Nicole Casino, Will Mitsuk, Bryan Schwartz, Xavier Bracket, Elijah Turner, Gary Briggs, Anthony Clark, Emily Nelson-Garcia, Matt Gomez, James Baierski, Lauryn Bremner, Joshua Baltazar, and Alan Han. 
Program and design are under the direction of Bryan Nungaray. 
Vessel Percussion will be competing in Percussion Independent World (PIW) and will be attending several Southern California Percussion Alliance events, the WGI West Power Regional and the 2020 WGI World Championships in Dayton, Ohio. 
— @vessel_percussion —