From a United Percussion press release: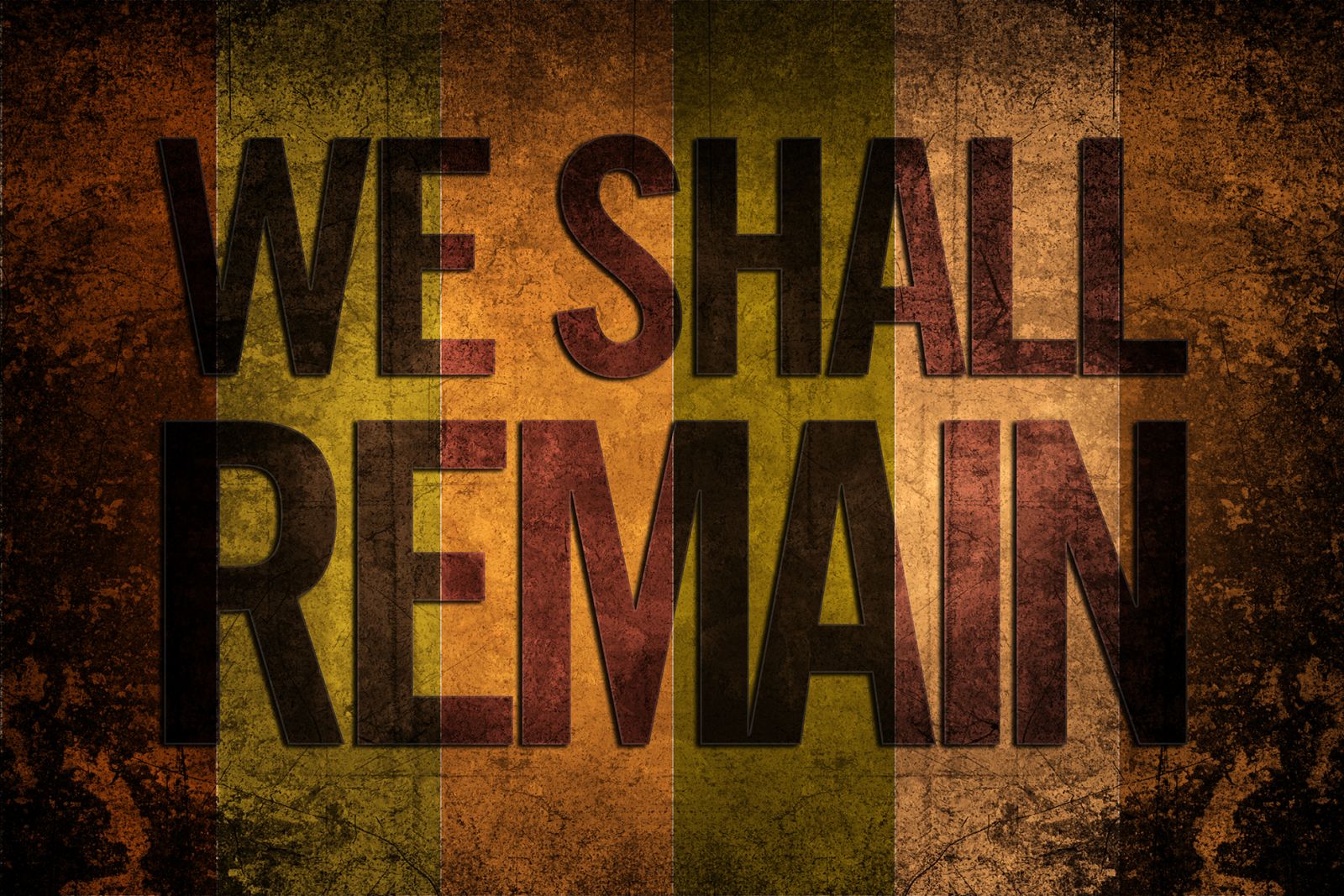 8-time WGI Percussion Independent World Class Finalist United Percussion Presents their 2016 Production "We Shall Remain".
It was their land, it was their home, they were of peace and then they were removed.
United Percussion presents an emotionally riveting production entitled "We Shall Remain". Our program is based on true, historical events regarding Andrew Jackson's Indian Removal Policy and Native American genocide commonly referred to as the "Trail of Tears". Join us as we musically explore and visually portray the devastating effects of this policy on the Cherokee nation.
Physically forced to give up their lands, their possessions, their belongings and forced to migrate west, the migration was filled with physical conflict, sickness, dangerous weather, disease and death. Many of the Cherokee Nation were killed along the way.
Despite the atrocities, the Cherokee Nation remained. Because of their determination, they are now the largest Indian tribe in the United States. "We Shall Remain" is a production dedicated to remembering the past, and absolving to a better future.
United Percussion will perform throughout the Northeast, as well as compete at the WGI Dayton Regional, the WGI Trumbull Regional, the WGI Unionville Regional, and the 2016 WGI Percussion World Championships. For more information about performances and the full schedule, visit http://unitedpercussion.org/calendar/
United Percussion was founded in 2003, and is dedicated to the development of young performers of all ages through the visual and performing arts. Under the direction of Chad Moore Esq., United is a 3 time Winter Guard International medalist and a 13-time WGI World Championships Finalist.
Like United Percussion on Facebook (http://www.facebook.com/unitedpercussion)
Follow UP on Twitter (http://www.twitter.com/unitedperc)
Follow UP on Instagram (http://www.instagram.com/unitedpercussion
Subscribe to our YouTube channel (http://www.youtube.com/user/unitedperc)
#UP16 #WeShallRemain