By Michael Reed
One of the busiest places at the WGI World Championships is the large exhibitor area otherwise known as "The Tent." There are many moving parts involved in ensuring it is a positive experience for everybody. The man responsible for making sure the expo area runs as smooth as possible is Middleton, Wisconsin's Dave Davis. In his 30+ years of service, he has cut oranges, provided judge security, unit movement, sold programs, worked the parking lot, and was an Assistant Site Manger. For the last sixteen years, he has been the 'tent guy.' One other important role he fulfills is overseeing the scholarship committee.
His time in Dayton begins before most people have even thought of packing their bags. "I get here the Sunday before guard starts. Monday morning I meet with people from the tent to help get it set up and aligned. Tuesday I work with trade show people to make sure the booths get set up. Vendors move in on Tuesday. The Sunday between weeks is laundry day and we start over on Tuesday. I stay just over two weeks."
Davis remembered what the Expo area was like when he took it over. "The expo area was in what is now the concession area. It grew and went out on the ends of the concourse. We went up into what is now Time Warner Flight Deck. There were no windows, no heat, no air conditioning."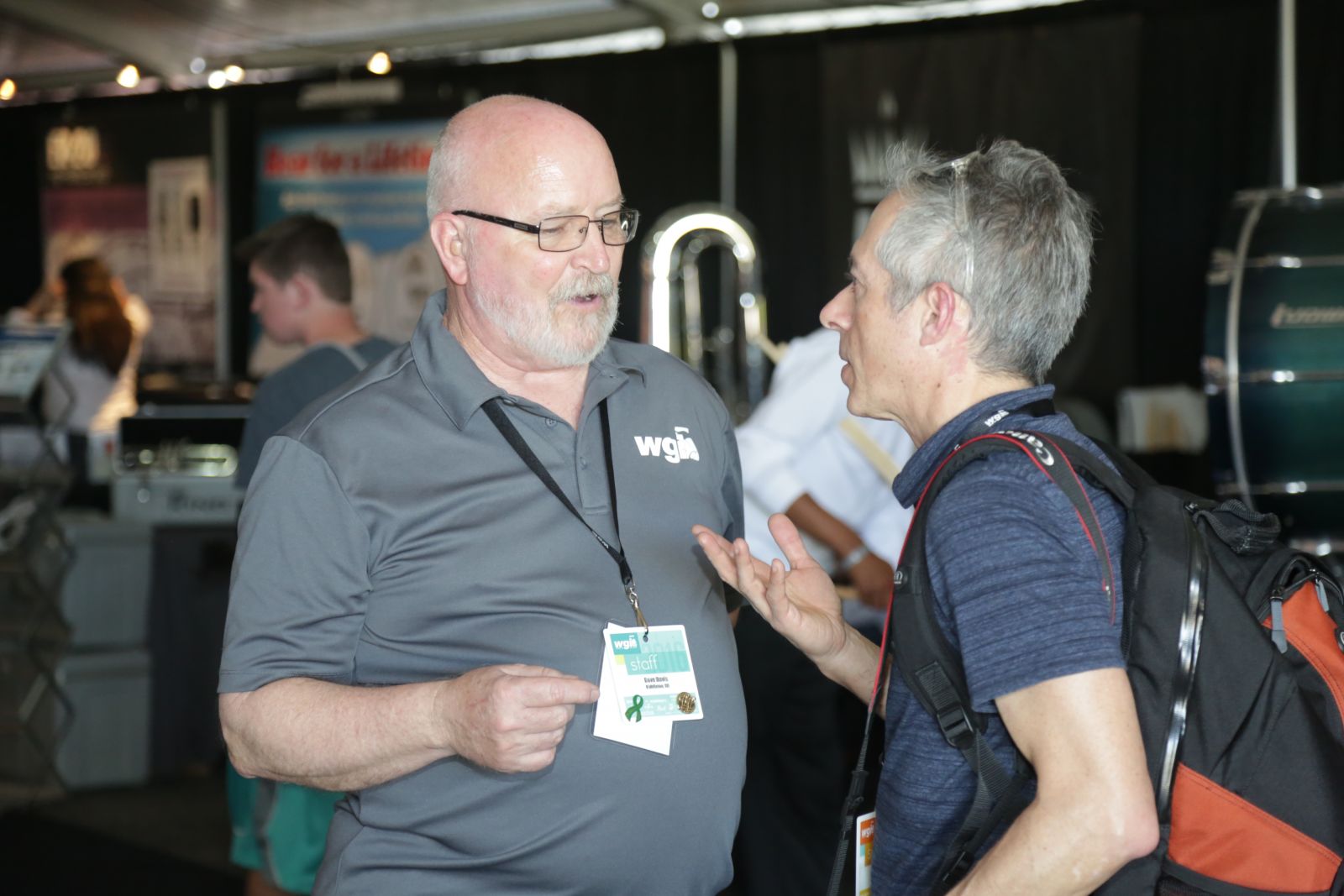 The expo moved outside after an arena renovation was done around 2001. In the last two years, the tent dimensions have grown to 84 x 231 feet. Dave did mention one remarkable fact: "If you go on google maps, scroll on UD Arena and scroll down on parking lot, you can actually see the sealant that is used on curbs and can see how we've grown over the years."
Dave talked about his work on the Scholarship committee. "Early on we gave $1,000 away, and then grew to $8,000. We now give out about $25,000 each year. We used to have a box of paper applications. We now have online links that the committee can go to and look at each application. I'm proud of the fact we've given out well over six figures over the years we've been doing this." For 2016, 108 students applied.
In his younger days, he was an instructor. One of his star pupils is current Avon Guard Director Daniel Wiles. This year, the Avon guard was given a fun assignment to do while in Dayton- complete a scavenger hunt. One of the items on the list was for the members to find a WGI staff member who taught their director. Davis laughed when speaking about how a number of guard girls stood right by him but didn't ask him if he was the one.
When asked why he continues to come back after all these years, Davis answered without hesitation. "It's the kids. For guard, one of greatest places I've been able to stand is in the tunnel before Finale. To see all the kids cheering each other, cracking jokes, kissing the wall of tunnel… so many things the public never gets to see. For percussion, you see kids in lot cheering on friends. They're all learning about life. I keep coming back for the kids. There's no other way to put it."
---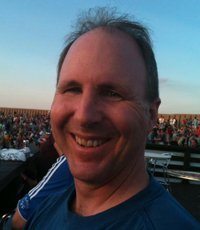 About the Author: Michael Reed provides online and print media content for WGI, Bands of America, and Drum Corps International. 2016 marks his fifteenth year of writing for WGI. He is an active music arranger, composer, and all-around avid pageantry fan. Michael was a member of the Cavaliers Drum and Bugle Corps and holds a bachelor's degree in music composition and music education from Ball State University. He currently works in the health care field and resides in Fishers, Indiana.