By Michael Reed
(In Part I of our look at organizations who compete in guard, percussion, and winds, we met the Directors of these groups who shared why they compete, the importance of infrastructure, and managing rehearsal space. This week, they will share wisdom about travel, staffing, and overall advice.)
Part II
Something that is not yet an issue, but is a very real possibility in the future, is the addition of a third weekend of Championships. According to WGI Winds Administrator Wayne Markworth, the current format can accommodate up to 60 groups. If the Winds division continues the growth rate of the first couple of seasons, it may not be possible to hold the event at the same time as the Percussion Championships.
The five Directors interviewed have pondered that possibility, but most felt being in Dayton three consecutive weekends would be the toughest part. Jay Webb of Avon HS did have one concern: "I have come to learn that each state or region is different. However, in Indiana we have all of our Concert Band Organizational assessments in the late part of April through early May. That would have to be figured out for us to go a third week for winds. In reality it would fit better for our state to have the Color Guard the last weekend."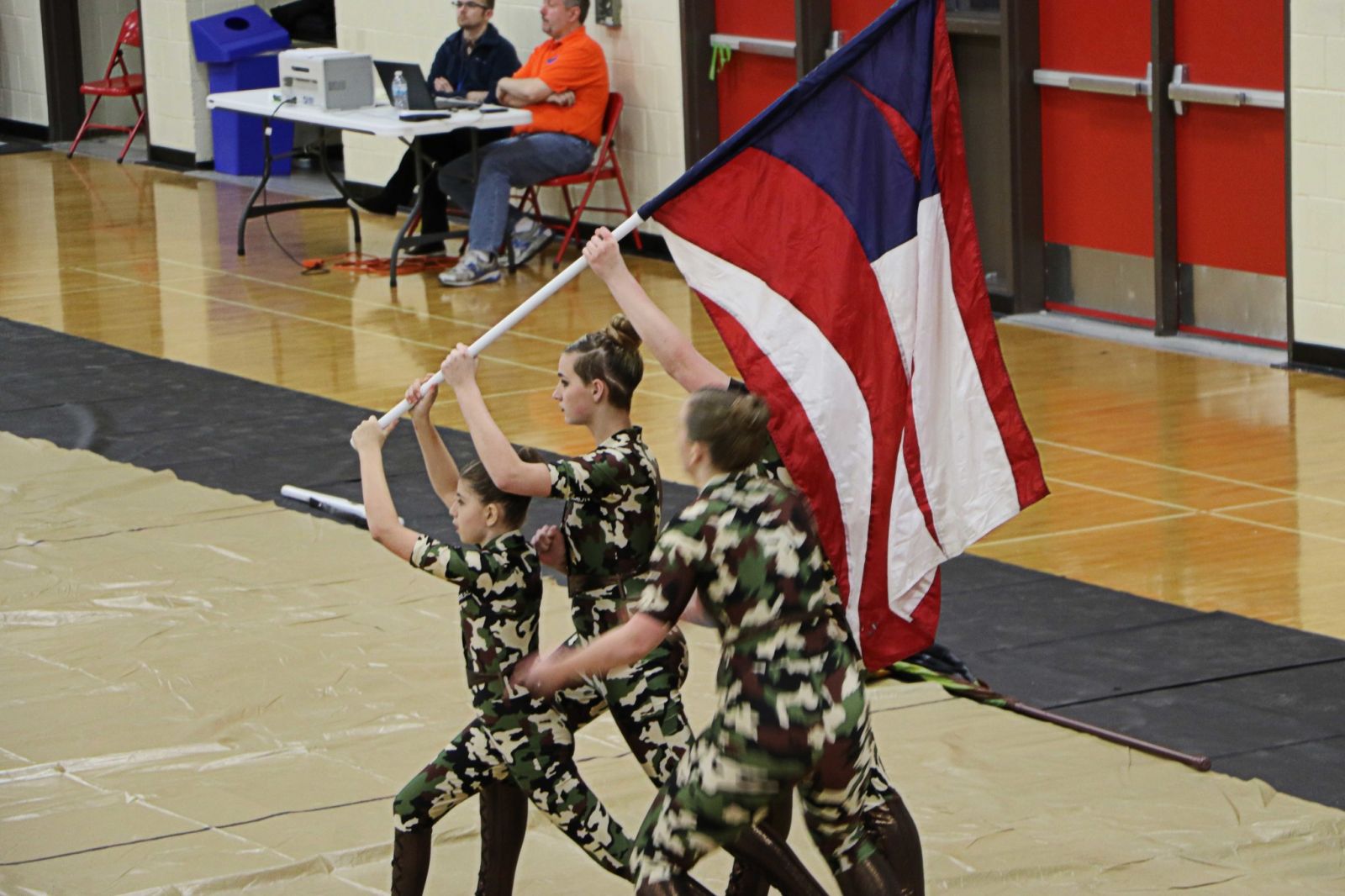 One area where multi-ensemble independent groups have used their combined size to their advantage is in the area of travel, which is one of the major annual budgetary expenses. STRYKE Director Scott Hughes explained how he gets the best deals possible: "We bid out to many bus companies with the opportunity to 'win' our business by offering all of our bussing needs to one company. This guarantees them business and scheduled events."
He also applies this idea to lodging. "We typically do the same for hotels as well. I think it catches some hotel managers off guard when I say, 'How many total rooms do you have in the hotel and what is the configuration?' If it all makes sense, they're more surprised when I say, 'Okay, I'll take the entire hotel. Oh, and is there another hotel next door or in very close proximity you can refer me to? I need more rooms.' I always have to explain what I'm doing and why I need so many rooms."
Having three distinct types of performing ensembles means having staffs with the specialized talents to help each group succeed. While the Scholastic groups had staffs for each ensemble, each program had a team environment where the staff members support each other. Greenfield Central's Chris Wing explained "Some staff is shared, and our staff as a whole is very inclusive of each other. Our guard staff watches our percussion and winds group and offers suggestions throughout the season, and this is true of all of our staff. We interact just like we expect our kids to."
Both Hughes and Christian Cruz of FIU mentioned their independent programs have separate staffs but operate under the umbrella of the parent organization. Hughes elaborated, "Each group within STRYKE and PAC are all running separately yet within an administrative framework we have established. Each of our groups has their own dedicated staffs but from time to time, they collaborate to help each other on things as well."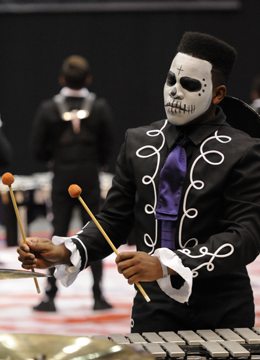 Asked if there was any advice they would give to somebody considering creating a comprehensive indoor program, the contributing Directors had a few words of valuable advice. For Wing, "The most important thingis to do what is best for YOUR kids. Every school is different, every community is different, and every director is different. There is no one correct way to achieve music education. If this is a direction that you think would help you reach more students and reach them in more ways, go for it!"
Hughes states "Be prepared for a LOT of work! Don't lose focus on why you may really want to do this; hopefully it's for the "right" reasons. If you're looking to make money you might as well walk away now. If it'snot for the love of the activity, you're wasting your time or it won't last very long. If nothing else, stay positive and stay the course and NEVER lose focus!"
Webb mentioned "there are several things that need to be done for developing a successful program. You have to develop your infrastructure. You need to create parental and administrative support. You need to develop a staff of designers and instructors. You need to create a consistent model that students want to be a part of. We have had hundreds of students experience moments that change the trajectory of their lives."
"Sleep when you can!!!!!" was a witty gem from Cruz, who continued, "all joking aside, make sure you trust your staff to be able to handle everything that this comes with. Having a capable staff both administratively and educationally is the biggest asset any program can have."
Finally, Elk River HS Guard Director Evan Pufpaff noted "I would say plan, plan, plan. The more you can be ahead of schedule, the easier and less stressful it is when it comes to these weekends. With the positivity and support from parents and the board members, they made it possible and every member enjoyed it and can't wait for the years to come."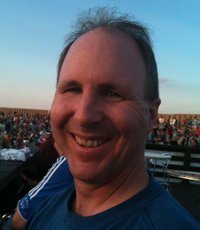 ---
About the Author: Michael Reed provides online and print media content for WGI, Bands of America, and Drum Corps International. 2016 marks his fifteenth year of writing for WGI. He is an active music arranger, composer, and all-around avid pageantry fan. Michael was a member of the Cavaliers Drum and Bugle Corps and holds a bachelor's degree in music composition and music education from Ball State University. He currently works in the health care field and resides in Fishers, Indiana.