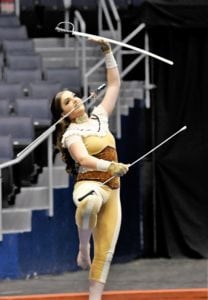 The last Thursday of the month calls for a Trick Thursday Contest!
This time, we want to see your best color guard trick! You can use any piece of equipment, but you have to include at least one piece.
Today only, upload a video to Instagram showcasing your best color guard trick with #wgiTrickThurs. The winner of the best entry will be awarded a special WGI treat!
To be considered, entries must be public. Entries will be shared on wgi.org along with the winner. Good luck!