From a Towson University Press Release
Towson University Winter Guard is proud to present their 2022 production, "A Brand New Day", featuring the musical selection "Brand New Day/Liberation Ballet" by Luther Vandross, Quincy Jones, and Frank Owens! Paying tribute to the Liberation Ballet scene from the movie The Wiz, this program represents the revival of the Towson University Winter Guard program and the reemergence of the marching arts activity itself. It explores the themes of faith, joy, celebration, and rejuvenation. With the current situations that everyone faces, we look toward growth and positivity, and reclaim the joy that we need. We are rejoicing in the opportunities that we have and the future that we would like to build. We are celebrating and introducing "A Brand New Day"!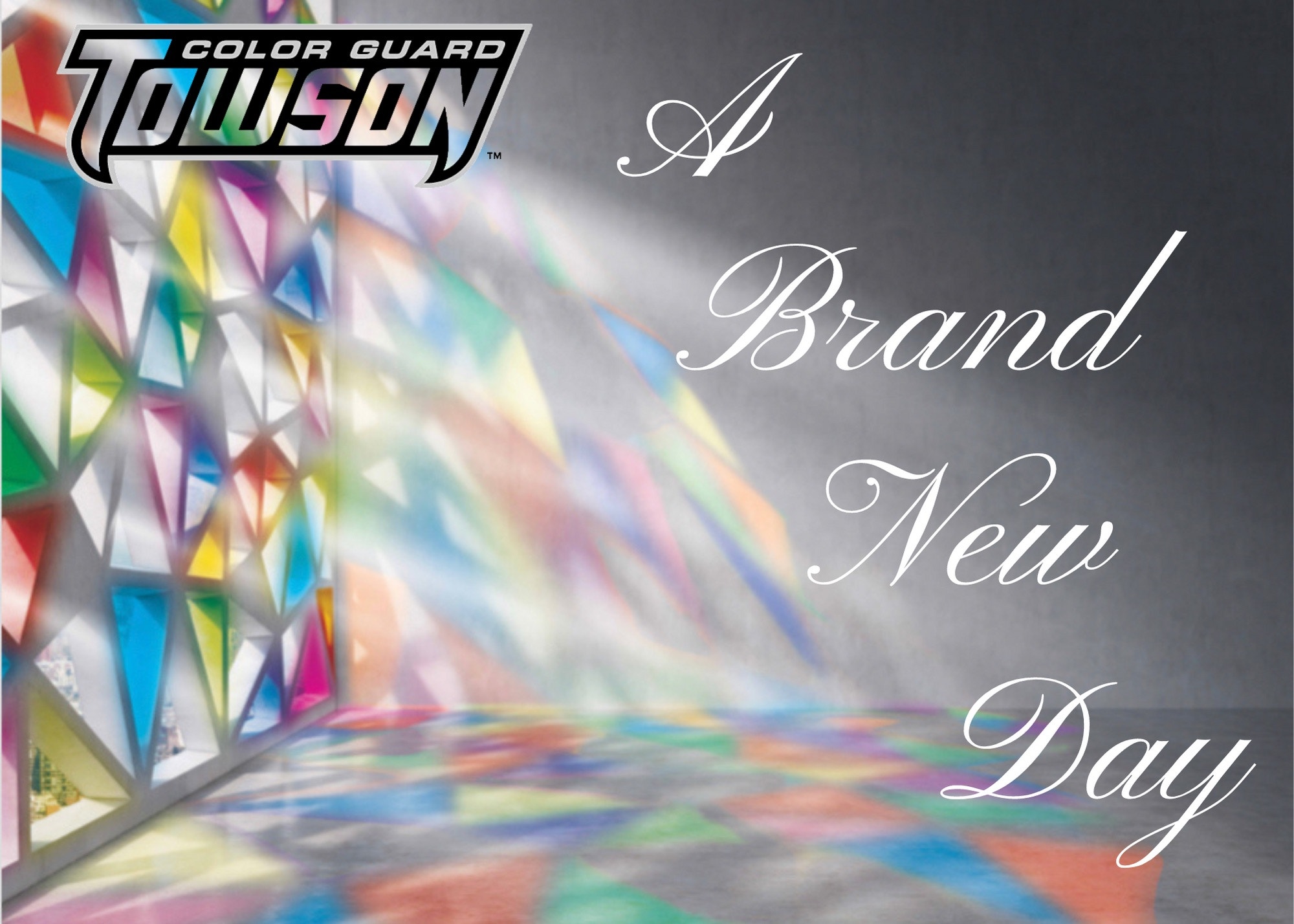 The guard is directed by Jalen Swain; Assistant Design Team, Jessica Dunkley and Layne Thompson; and Instructional Staff, David Napierala and Darcie Hildebrand. They are led onto the floor by Captains, Caroline Etherton, Julia Phillips, and Bethany Sechler. Towson University Winter Guard competes in the Independent A classification and plans to attend the WGI Philadelphia Regional.
The color guard would like to thank Band Director, John Miliauskas, Assistant Band Director, Taylor Yozwiak, Graduate Assistant, Stephen Woodall, the Brothers of Kappa Kappa Psi and the Sisters of Tau Beta Sigma for their dedicated service, and the Towson University community for all their support throughout the season. The Towson University Winter Guard would like to wish all units a joyous and successful season.
The Towson University Winter Guard is a program of the World Famous Towson University Marching Band directed by John Miliauskas. For more on the Towson University Winter Guard or Marching Band please visit our website at towsonbands.com. Membership in the Towson University Marching Band is open to all incoming freshman or transfer students including non-music majors. Every single member of the band receives a scholarship between $500-$1000 just for participating. Search for the Towson University Marching Band Facebook Page and the Towson University Color Guard Facebook page and click the Like button or follow us on Instagram at @TowsonBand and @towsonuniversityguard.