We had many exciting developments this year, especially in terms of international expansion. Take a look at some of the highlights below!
#1 – WGI Expands International Presence
Four years ago, the WGI Board of Directors made a commitment to expand the reach of the indoor marching arts outside North America and build a network of color guards, percussion ensembles, and winds groups overseas. Since that time, WGI has supported several competitive events overseas, using the same model as those in the United States.
In 2018, alone, WGI held three inaugural international Regionals with WGI Japan (January), WGI Philippines (June) and WGI Costa Rica (September). Already looking towards the 2019 international horizon, we currently have three events planned abroad in the coming year, including the returning WGI Japan (February 2019), returning WGI United Kingdom (May 2019) and inaugural WGI China (May 2019) events. See below for additional international developments/announcements over the past year!
January: Warren Central High School Color Guard became the first United States color guard to participate in a WGI event in Asia, and the first recipient of the WGI Ambassador Program grant (a $25,000 grant to help a group from the US travel to an international event).
September: We announced that Imbue Winterguard will receive the 2019 WGI Ambassador Program grant for their participation in the upcoming WGI Japan Regional.
October: We announced the exciting creation of a strategic partnership with Indoor Music Games (IMG). Based in the United Kingdom, IMG focuses on providing performance opportunities for young people in music. A centerpiece of this new partnership will be a two-day educational training clinic sponsored by IMG on December 1 and 2 in Sheffield, England. Recently, the IMG organizers adopted the WGI judging system for use at all future events.
December: We announced that James Bowie High School World Guard will be the first and only United States group to perform in WGI Sport of the Arts' inaugural WGI China Regional. No stranger to travel, WGI China will be the group's second international performance.
To see all of WGI's future and past international events, please visit the international section on WGI.org.
#2 – WGI Renews Commitment to Dayton

In July, the WGI Board of Directors unanimously voted to accept a proposal renewing Dayton, Ohio, as the host city for the 2020-2024 WGI World Championships.
This will keep the world championships, as well as the main WGI office, in the Dayton area. After 24 months of thorough consideration, the bid was determined to be the best option for the continued growth of the indoor marching arts activity.
One of many major factors in the decision to remain in Dayton is University of Dayton Arena's three-phase renovation transformation to better accommodate fans and performers. Completed renovations will include new seats and handrails; upgraded ADA seating; new video boards; an improved audio system; two new entrances; a new ticket box office; an expanded concourse with upgraded restrooms and concessions; and perhaps the most anticipated improvement, air conditioning (coming in the final phase in 2020).
To see plans for the arena's extensive renovation, visit their website at transformudarena.com.
#3 – WGI Hall of Fame Inductees Honored & Elected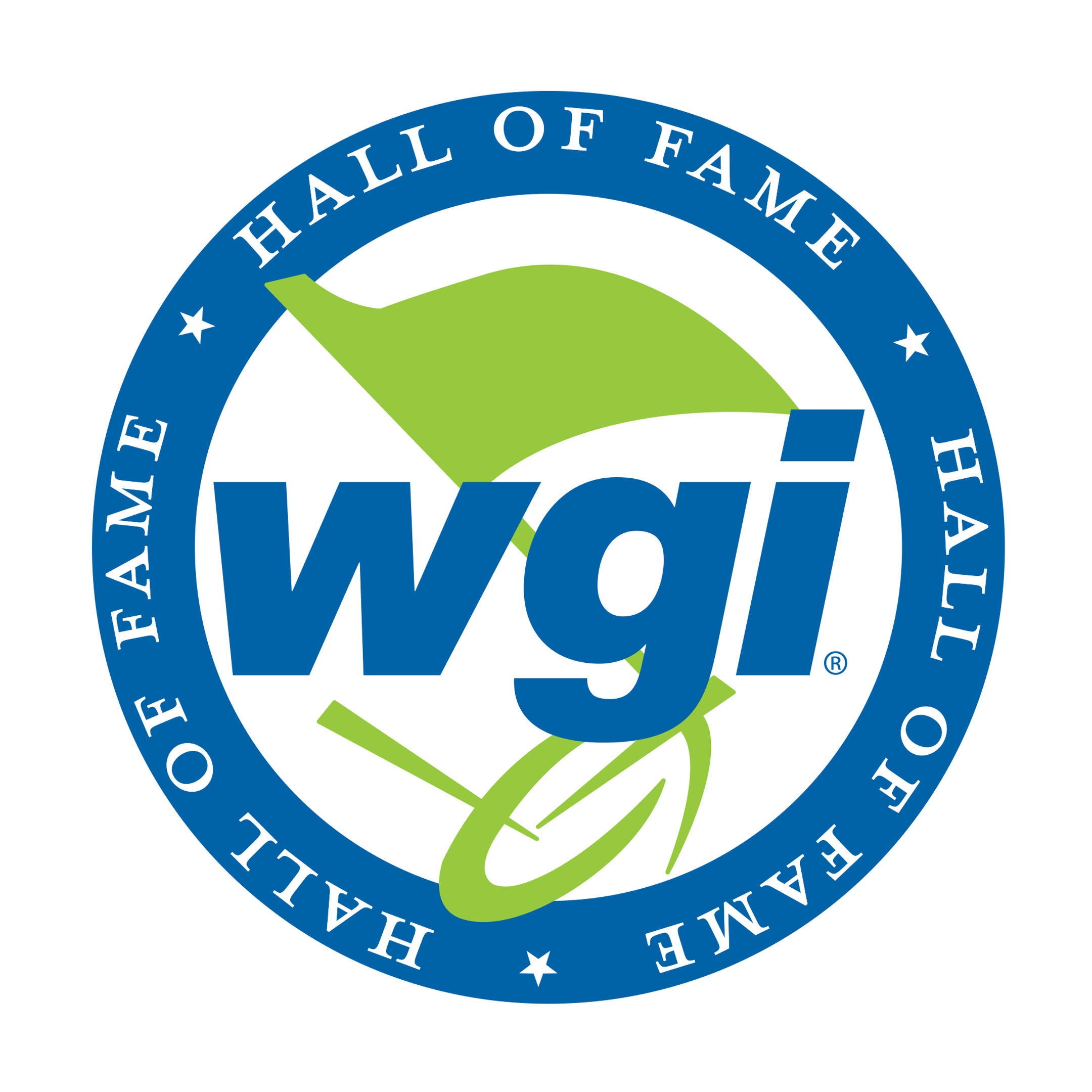 In April, we honored the WGI Hall of Fame inductees for 2018, including Tom Beresford, Tim Fairbanks and Ike Jackson. And, in December, we added to the ranks of talent by announcing the election of three new members: Daniel Wiles, Eileen Cunningham, and William Harty. The new inductees will be inducted at a ceremony in May 2019 in conjunction with the WGI Advisory Board meetings.
The Hall of Fame is the highest honor presented to individuals who have influenced WGI history through their achievements and contributions. A well-deserved congratulations to all! Thank you for inspiring countless generations of indoor marching arts excellence.
#4 – WGI and Pepwear Extend Partnership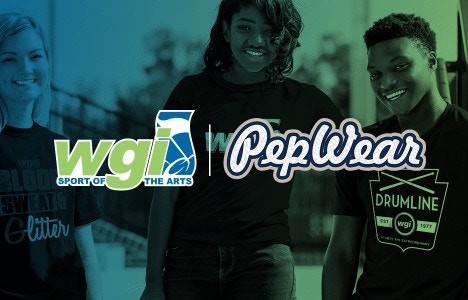 In October, we announced a continuation of our merchandise partnership with PepWear, ensuring another 7 years of commemorating the amazing achievements of indoor color guard, percussion, and winds performers around the world through official WGI merchandise.
Keep an eye out for #wgi2019 official merchandise as we jump into the new year and fulfill the rest of your WGI gear needs online at shop.wgi.org.
#5 – WGI Announces the WGI Fan Club
In September, we released a brand new World Championships experience (starting 2019) with the WGI Fan Club. In addition to offering more comfortable club seating, membership includes access to a new "members-only" lounge hosting invitation-only receptions at select WGI events, and much more.
The WGI Fan Club offers three unique levels of membership. For more information on each level, and to register, visit wgi.org/fanclub.