Color Guard World Championships is next week! Here are the top 10 reasons you should attend!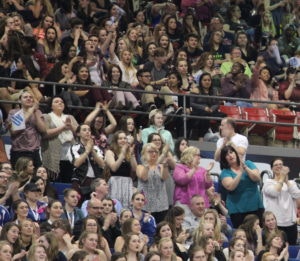 10. Support your friends & family on the floor.
As a performer, nothing feels better than looking into the stands and seeing your fan club. Help your favorite performer have the best run by cheering them on!
9. Get inspired!
For all of you aspiring designers out there, World Championships is a great opportunity to observe with the intent to learn. The WGI Hall of Fame could be in your future!
8. Test your prediction skills.
Watch all of the shows, rank your favorites, and be one of the first to hear results of the competition and the Fans' Favorite Text Vote!

7. Get a souvenir cup and rifle!
That's right! Commemorate your time in Dayton with a limited edition WGI reusable souvenir cup for your thirst quenchers. Want something a little more fun? Stop by the Pepwear booth to purchase a souvie rifle!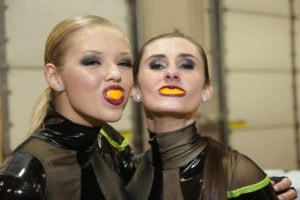 6. Oranges
Did you know the Dayton Convention and Visitor's Bureau supplies over 2,500 lbs of oranges to performers at World Championships?!? That's A LOT of oranges! Make sure to pick up yours after your performance.
5. The Expo Tent
Stop by the tent to stock up on WGI apparel and merchandise! You can also take a photo with the WGI statue. WGI sponsors and other vendors will also have items for sale and giveaways, so check it out!
4. See Old Friends & Make New Ones
This is one of the few times a year when your color guard friends congregate to one part of the country. Catch up and enjoy the events together!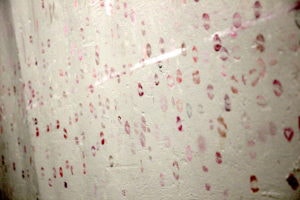 3. Kiss the Wall
Legend has it that kissing the wall in the UD tunnel before a performance brings good luck. We aren't so sure, but kiss (or don't) at your own risk.
2. Day After Clinic with Mia Michaels
We are excited to welcome back world-renowned choreographer and three-time Outstanding Choreography Emmy winner, Mia Michaels for the "WGI Day After Educational Series." This dance master class and motivational session will be held at 10am Sunday, April 15th at the University of Dayton Arena. Dancers can register through their Director for $25 each. Those wishing to observe can purchase spectator tickets for $10 per person at the door.
1. Trust us – it's better live.
Sure, we have a webcast available, but that will not compare to the emotion and adrenaline rush of a live performance. You choose what to watch, not what the camera chooses! Select your seats here!